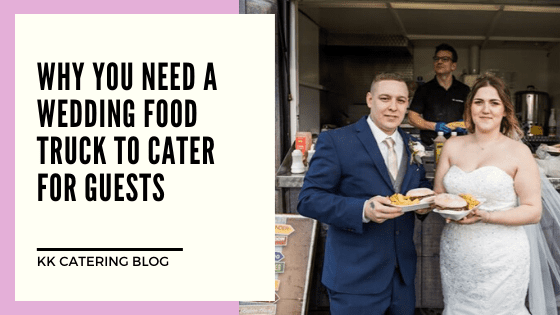 Why do we get married? Regardless of whether you believe in the concept of true love, social scientists tell us that married people fare much better than those that never marry. They live longer, healthier, happier, and richer lives.
And what about the wedding day itself? Is the main focus – of what is for many the most important day of their lives – a formal sit down meal (and all the stressful pressures that come with it)? Or is the priority the wedding itself and a more fun and informal celebration of the couple choosing to spend the rest of their lives together?
---
Wedding food truck over sit down dinners
---
Traditions are important but perhaps the usual sit-down-wedding-meal, where a relatively small amount of food costs a fortune…and is often served up lukewarm or at the wrong time in a rigidly formal atmosphere, is both a waste of money and not the way you imagine spending this dream day.
According to Hitched, the average British wedding now costs £31,974 with £4-5000 of that being spent on catering. Why do couples need to break the bank on wedding day catering when affordable, more suitable opportunities are out there? The answer is you don't have to.
---
Wedding Food Truck, the perfect catering alternative
---
Food trucks are the perfect alternative for weddings, offering food to every imaginable taste and dietary requirement. From pie & mash to vegan food carts. Mexican burritos to little India food trucks, and German Bavarian BBQ to hot & cold buffets. Food trucks offer a unique selection of world cuisines served up from state-of-the-art mobile catering vans and trailers.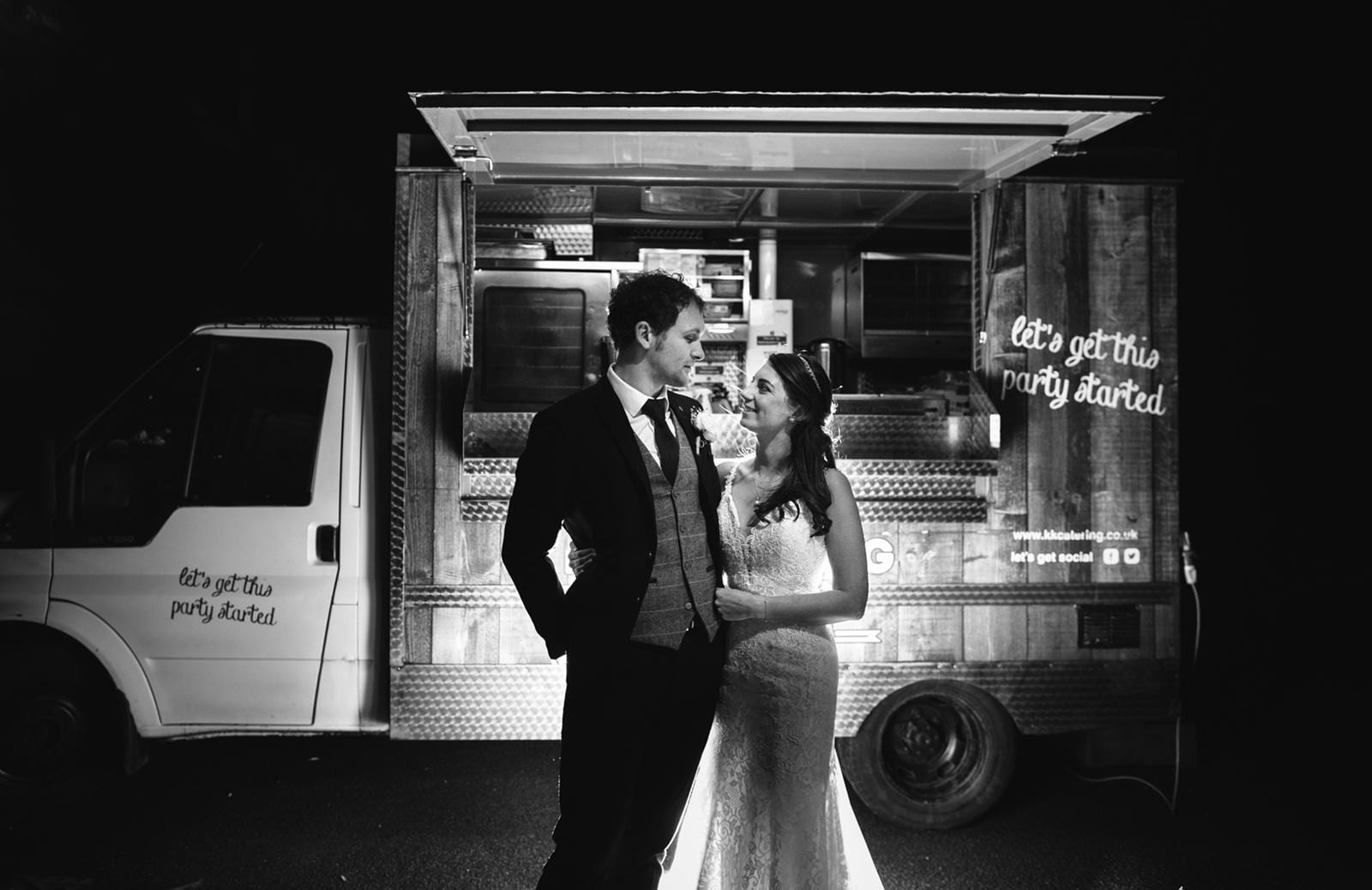 Wedding guests get to eat when they actually feel like it. The food can be served outside in the traditional wedding months of summer. By having the trucks serve for longer flexible periods of time, your guests are free to enjoy their evening more mingling and partying. Furthermore, many catering companies make you pay to bring in their overpriced alcohol and other beverages. With a wedding food truck, you additionally have the option to supply your own alcohol, saving yourself another small fortune in the process.
The only problem with using food trucks for your wedding day is that with so many exciting culinary options, the hardest part is deciding exactly which world cuisine food trucks to choose.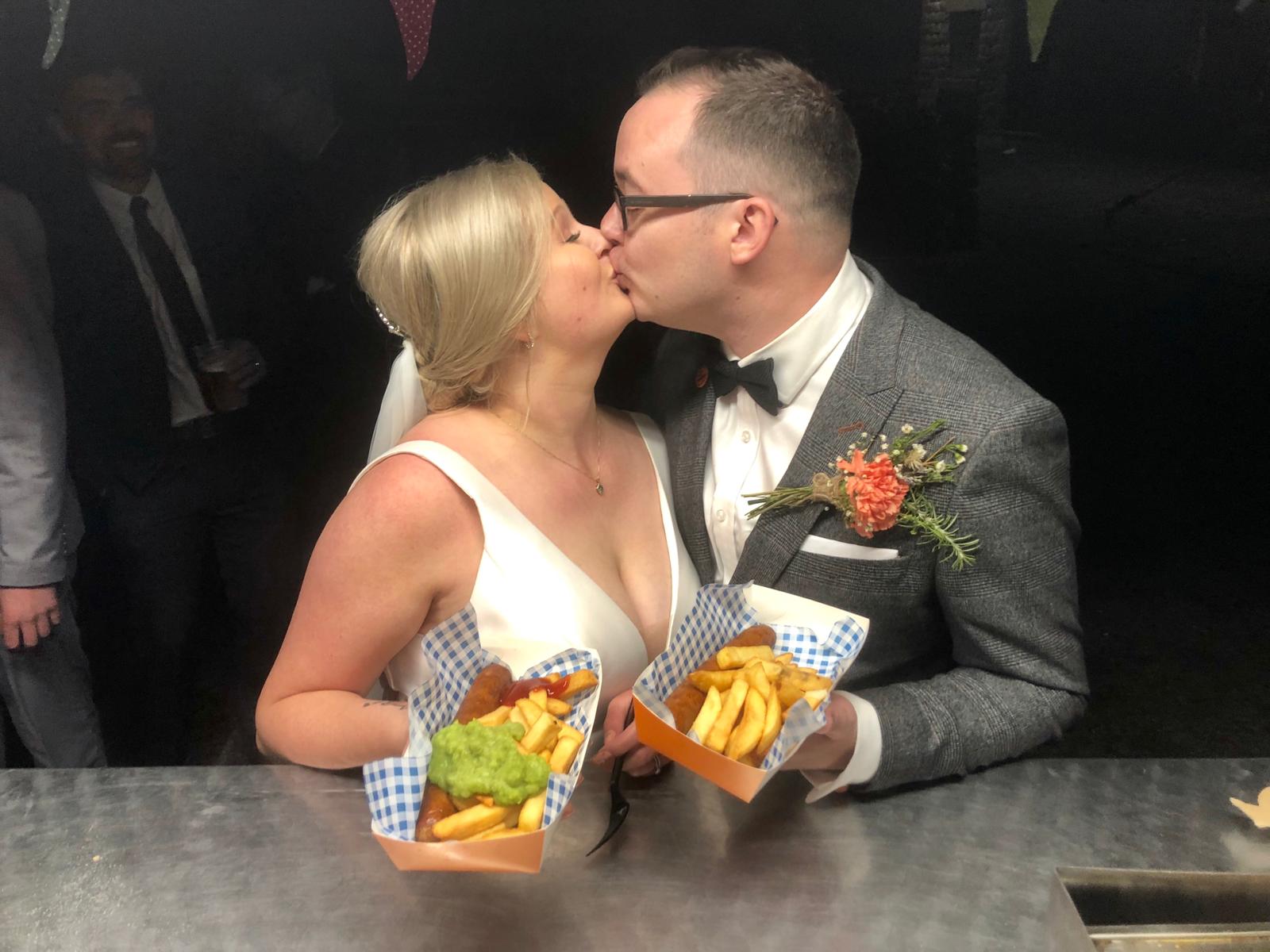 So if you decide that you want to massively cut your costs and enjoy a far more relaxed and informal atmosphere for your special day. Then rest assured that your wedding day food is safe in the hands if you go with KK Catering. We offer 20 different kinds of tasty and affordable catering options. Be sure to get in touch with us for more information.
---
Get in touch with the team to book
---
Whether you're having a rustic wedding or choosing another theme. Rest assured that the food will be in safe hands if you go through KK Catering. We offer a wide range of tasty and affordable catering options, so be sure to get in touch with us for more information.