Frequently Asked Questions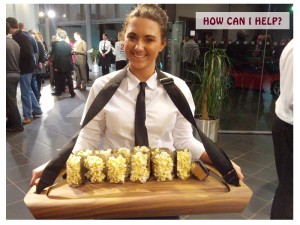 We all have questions, after all, arranging the food at your event is one of the most important factors and we are here to ensure that you are armed with all the knowledge you require.
Our customer service team has come together to create an FAQ page based on the most popular questions we receive every day.
If we can be of any further assistance please call us on 0844 5561250 or click the red chat icon at the bottom right of this page
Please take a look at the most popular questions you may have
How do I book?
You can request a reservation here at kkcatering.co.uk/request-reservtion
How do I make changes to a booking?
You can request changes here at kkcatering.co.uk/change
What deposit do you require?
We require a 25% deposit to secure your booking.
How long do you cook and serve?
All quotes are based on 2-hour food service, we charge £50 per additional hour (discounts may be available for all-day service)
how quickly can you serve the food? how long will it take to serve 100 guests?
We can typically serve 25-30 guests every 15 minutes from 1 catering unit
Can I get a discount if I book more than 1 hot food unit?
Yes, we can take £100 off your package price
do we need to pre-order options from the menu?
With our Pie and Mash Menu do we need pre-orders of the pies 7 days before For all other hot food menus, you do need to provide us with any pre-orders, we bring enough of the most popular items so that guests can almost always have their 1st choice from the menu on the day
If you would like to ensure that this is the case then yes please feel free to send us the amount of each meal you would like to order up to 7 days before the event.
Alternatively, we can offer our unlimited servings option for just £1.25 per person extra which means we will bring enough to ensure all your guests can have their 1st choice from the menu on the day and eat again if they would like within the 2 hours of service.
How soon should I book?
To avoid disappointment we would advise you to book as soon as possible as availability can be low in the summer months,
How long is your quote valid for?
Your quote is based on numerous, varying factors including availability so we cannot put a time limit on your quote. We would advise you to book as soon as possible to get the price you have been quoted.
Can you provisionally hold the date?
Unfortunately, due to high demand, we are unable to provisionally hold any dates until your deposit is paid.
Can I request which unit I want?
We will always endeavor to provide the unit that you request however we cannot guarantee which unit you will receive until closer to the date. We upgrade and expand our fleet throughout the year.
What is the size of the unit?
The size of our units vary from 10ft x 8ft to 18ft x 8.2ft
Typically we ask that you leave room for a 16ft x 8ft unit, 2 car parking spaces would be ample.
What space do you require?
We advise allowing space for one of our largest units 18ft x 8.2ft plus a towing vehicle of 14ft x 8ft. If you are limited on space please let us know before booking so that we can try and allocate you a small unit.
Do you need access to power?
For power we simply need access to a regular household 13 amp socket or a 16 amp socket if that is available, we have 50 meters of extension lead if the distance to the nearest supply is an issue.
If power is not available then we can bring a generator for an additional £100 which covers the hire of a generator, please just let us know at the time of booking (not applicable for pie and mash and pizza which require a power supply to be provided)
​
We recommend providing a mains power source as generators are unstable and may not provide the correct power.
Do you have protection for guests if it rains?
Our units have wide serving hatches that can provide shelter/cover for 6-10 guests at a time. We would also try to serve as close to your entrance as possible.
What type of oil do you use?
We use vegetable oil
Can you cater for Halal?
We can offer a Halal menu; please mention before booking if this is required.
Can you supply drinks?
We can offer our hot drinks package which includes tea and coffee for £1.00 per person.
For cold drinks, we have our old-fashioned fizzy pop package also at £1 per person which includes, Lilt, Dandelion Burdock, Cherryade, R whites Lemonade, Fizzy Vimto, and Bottled Water.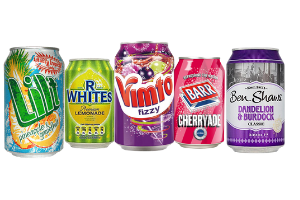 Do you cater to children and provide a discount for child portions?
We can provide special menu options for children and smaller portions however your quotation is based on a package not a price per head.
Can I confirm numbers closer to the time?
You are welcome to confirm numbers up to 7 working days before your event date.
Can we combine menu choices to be served from the same unit?
Most of our menu options require special equipment so it is not possible to serve different menu choices from the same unit. Please ask about this further if you have a special requirement.
Is your quote based on a price per head?
Our quote is based on a personal package based on the numbers attending your event.
 Can you sell to our guests?
If pre-arranged we can take cash on the day from your guests on your behalf and give you all the takings made on the day to offset the cost of the order you paid for in advance.
Can we taste your food before booking?
As a mobile catering company, this means we travel up and down the country serving at fabulous weddings, parties, and events, unfortunately, we cannot offer taster sessions due to the nature of our mobile business.
May we recommend you visit our review pages where our reviews are gathered from Google.
Do you offer a sit-down service?
If your guests collecting food directly from the food unit is not for you (counter service) then we also offer the following service types
Self Serve Buffet (Self serve buffets are not available for our Carvery, Mexican and Greek Menus) + £400
(Guests help themselves to the food kept hot inside your venue)

* This charge does not apply to our Pizza Salad Buffet service which is included in your original quote of required.

Carvery Staffed Buffet Service + £600
We serve your guests their carvery meal from our hotel buffet style setup inside your venue 1 table at a time
Can we provide our own waiting staff?
You are more than welcome to provide your own waiting staff and our team will be happy to work alongside them to provide an efficient service.
Can my guests go back for seconds?
We can offer our unlimited servings option for just £1.25 per person extra which means we will bring enough to ensure all your guests can have their 1st choice from the menu on the day and eat again if they would like within the 2 hours of service.
Unlimited serving is not available for carvery menu's
What percentage of guests should we cater for?
In our experience, we would advise you to cater to 95-100% of your guests. This is not your standard buffet, this is a novel idea and you are offering your guests hot and tasty food. Plus our service stays open for around 2 hours (depending on numbers) so your guests can come up in their own time to enjoy our food.
Read our blog about this popular question – How many of my evening guests should I cater for?
What happens to the food if fewer people attend?
We can leave all unconsumed food in take-away packaging for your guests to take out. Or any guests that would like seconds will be able to.
Do you supply table cloths?
We do not hire or supply table cloths
Do you supply crockery and cutlery?
Included in your quote are high-quality disposable cutlery, serving trays/boxes, and napkins. If you require silver cutlery and crockery we can hire this at an additional cost of £1.25pp
Can we supply our own crockery and cutlery?
If you would like to provide your own cutlery and crockery you are welcome to do so.
do we offer wooden knives and forks?
Yes, we offer an upgrade of our plastic knives and forks to wooden for a small amount per person, you can add this one at the time of booking.
do you take all the rubbish with you?
We bring our own bin bags and black bins however as we are carrying food onboard we ask that there is a waste bin or skip for us to place the bin bags into at the end of service, typically we use 3 bin bags per 100 servings.
If this is not an option at your venue we charge £65 for waste removal
Are you on Social media?
Yes, find us on all your favourites here
Student GCSE/Study Information;
Unfortunately, we are unable to provide quotes for your research on hypothetical events. This is due to the fact that we use a system that requires a lot of information about an event before we can provide a quote. Our system takes into account a lot of factors, including event history, previous revenue, marketing structures, etc. We wish you all the very best with your studies.