St Patricks Day Food Catering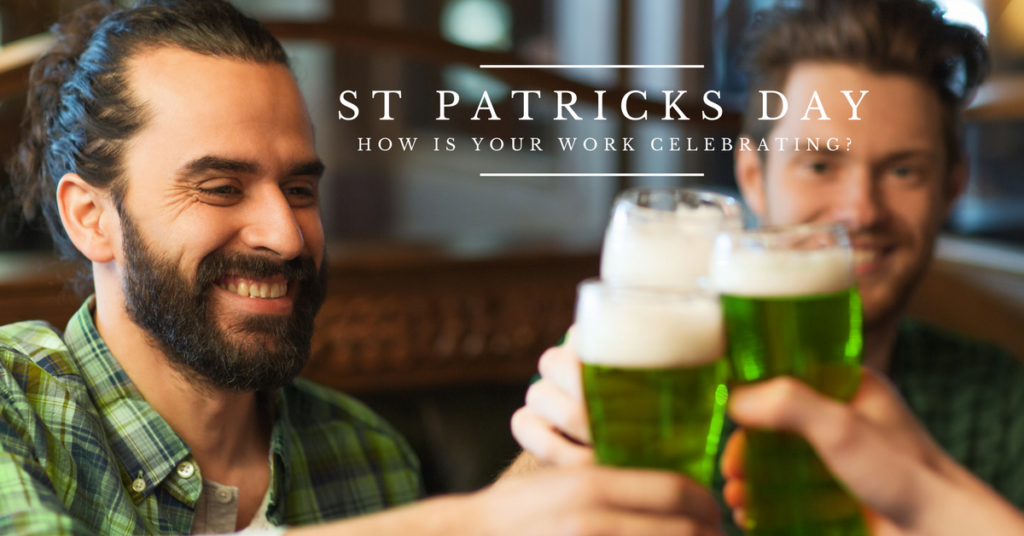 ---
Why a St Patrick's Day theme?
---
St Patrick's Day is just around the corner (17th March for anyone wondering), meaning it is the perfect time to start thinking about how you will be celebrating the day. In fact, if you or a colleague are planning a company event, it could be well worth your time looking into basing the theme on St Patrick's Day, as well as booking up some themed catering services while you're at it. Here are a few good reasons why.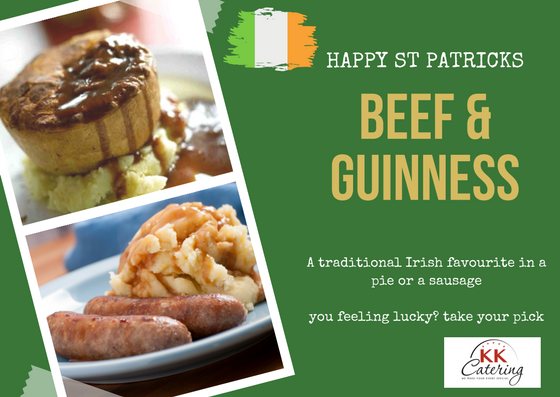 ---
A great way to celebrate Irish culture
---
Contrary to popular belief, St Patrick's Day is not just an excuse to drink pints of Guinness (although that's a fantastic part of it, too!). Indeed, there is a rich cultural history behind the day, which is certainly worth celebrating. Show colleagues and clients that you are knowledgeable and culturally aware by serving up fantastic Irish treats from our menu and placing a shamrock here and there. Why not fully embrace the day by encouraging people to wear green too?
---
St Patrick's Day food is delicious
---
You may be well versed in the traditional food of most major holidays. Christmas wouldn't be the same without a turkey, and Easter wouldn't be the same without heaps of chocolate. However, not many people are aware of the traditional food of St Patrick's Day, which includes hearty pies, meats and vegetables. Our menu fully embraces the spirit of the day with the choice of beef and Guinness pie or beef and Guinness sausage, both served with creamy mashed potato, mushy peas and of course plenty of gravy. Both of these fantastic Irish street food options are sure to help you embrace the spirit of the day.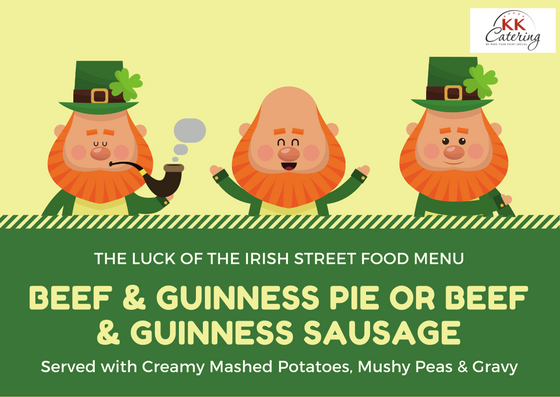 ---
The luck of the Irish will be with you
---
We know that any corporate event can be stressful to organise, particularly when you're stressed about things going wrong. However, opting for our catering services and deciding to theme your event on St Patrick's Day will give you the luck of the Irish to help the day be a great success.
Get your Price in Real time
What our Customers say