Brides and grooms aren't the only ones who should enjoy their special day. Instead, a good wedding should see guests having plenty of fun as they get emotional at the vows, hit the dance floor and, rather importantly, tuck into a specially chosen meal. The question for betrothed couples in regards to this last part has got to be: how much does wedding food cost per head?
The answer really depends on what you serve, when you get hitched and how many people are there to see you say 'I do'. This guide should help you get your head around the price.
---
What's the price per head for wedding food?
---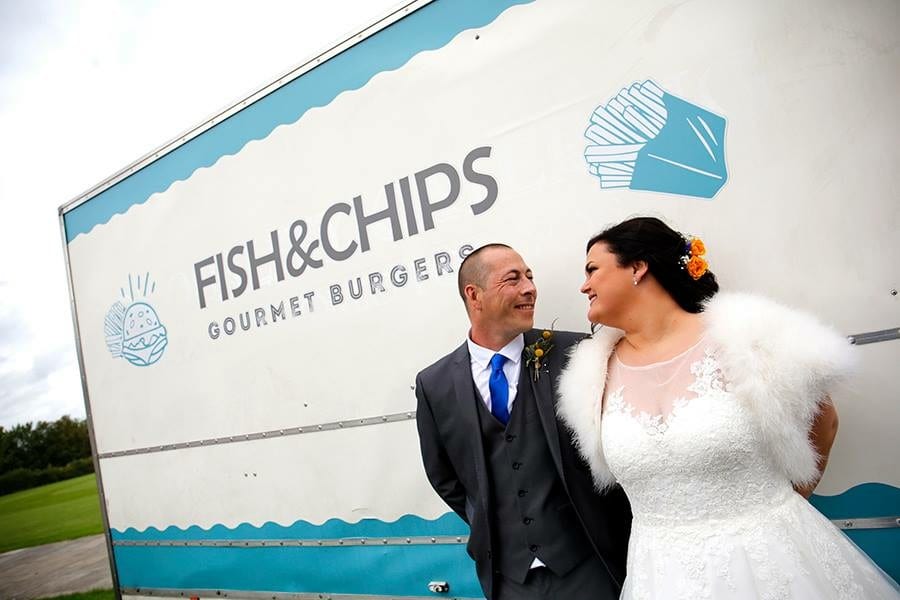 According to wedding website 'Hitched', the catering can cost as little as £11.50 per head. (Side note: We can be much cheaper than that)
However, it's not uncommon for some people to lose track of spending and end up shelling out in the region of £30 or £40 per person. More than anything, the cost is determined by the type of food that you want to serve on your big day.
While it's possible to chop down the guest list to keep things cheap, 'Hitched' has found that the average guest usually spends around £18 on a wedding gift.
Therefore, if you ask for cash or vouchers you should find that each person ultimately covers the cost of their portion themselves.
---
How can you keep the cost down?
---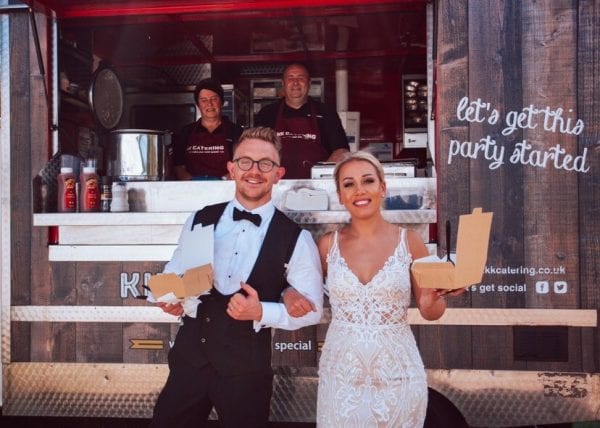 Wedding website 'The Knot' has found that the most popular day of the week to get married on is Saturday. Due to this, couples wanting to walk down the aisle on the weekend are usually looking at paying more for the venue, entertainment, and yes, also the catering.
Therefore, the cost per person tends to go down when brides and grooms have their wedding midweek. It couldn't hurt to try getting hitched on a weekday, could it?
Typically we offer discounts of around 20% for wedding catering on a weekday. If the 20% discount follows suit across all your suppliers just imagine how much you will save by choosing to get married on a day other than a Saturday?
---
How can you get the best value for money?
---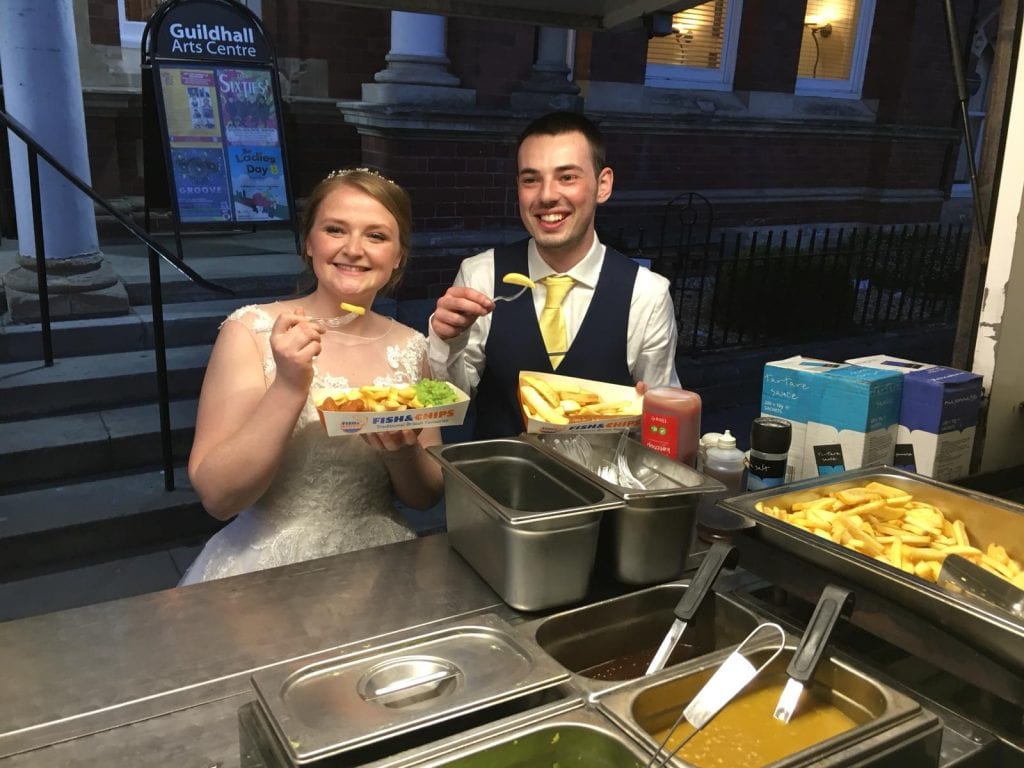 The best way to feel happy with your expenditure is to choose a meal that will satisfy your guests' appetites. For example, fish and chip van hire will provide people with a hearty portion rather than having them asking 'is that it?' following a sit-down meal.
Our most popular wedding meal alongside the fish and chip van is our Pie and Mash menu, Pie and mash is a great British tradition and adding this to your wedding day will ensure your guests enjoy the food they all know and love, plus the bonus to you is that you help to keep your wedding food costs low by offering a hearty meal that will not blow your budget.
So with the question How much does wedding food cost per head? actually, it can be much cheaper than you think. Get a price here
---
Go with what you fancy!
---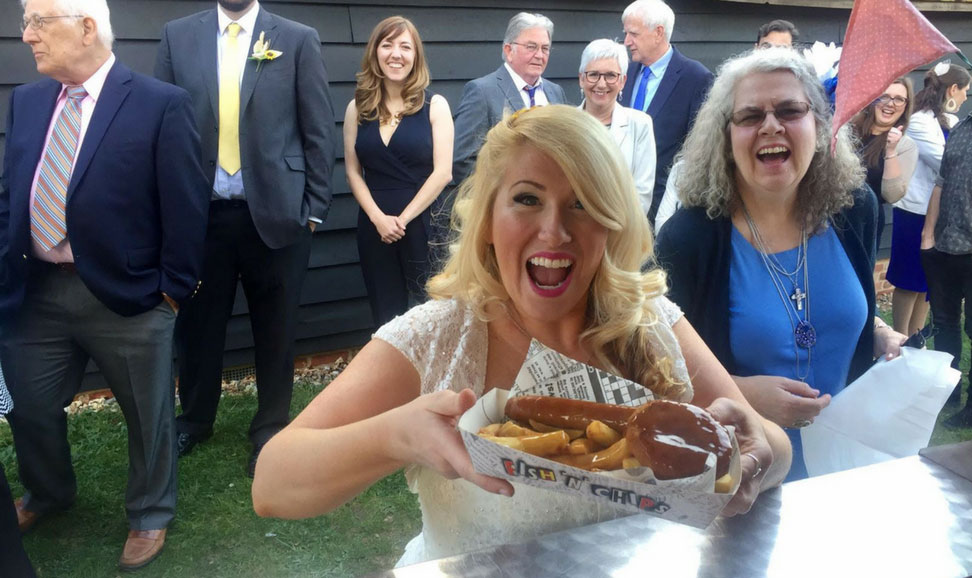 Don't forget, just because you're paying an arm and a leg for the catering doesn't mean it will be great. Don't be afraid to consider affordable options like our various types of street food van hire.
The most popular wedding food options when it comes to street food are
Fish and Chip Van
Pie and Mash
Pizza Van Hire
Burger Van Hire
You can take the next step to save money on your wedding food by getting a quote here