Mobile Crepes Catering and Crepe Bar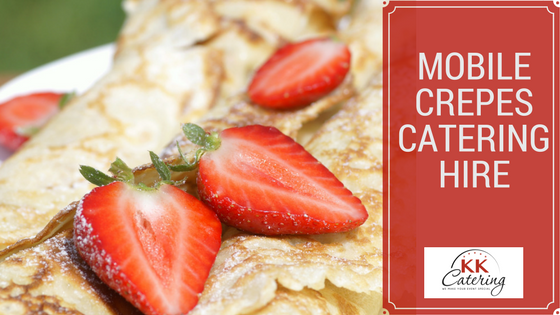 ---
Cool crepe kiosk to wow your wedding or corporate guest
---
Crepes are the ultimate in sophisticated fast food. They're fresh, tasty, filled French pancakes and ours are made from only the best quality, organic British eggs and flour.
Our crepes can be sweet, savoury and healthy, but it's their versatility that ensures there's a flavour to suit every palate. With our extensive menu of 26 different options we are certain we'll have a crepe to tempt the taste buds of each of your guests.
---
Mobile crepe vans and crepes wedding style
---
Our mobile crepe van is available for hire and ideal for weddings. Couples often choose our crepes to be served as an exciting alternative to canapés, after the ceremony and before the wedding breakfast.
As an experienced wedding catering service provider, we know that by offering a unique crepe treat for your guests to enjoy, your wedding will be all the more memorable! (Especially as there is often a bit of waiting around after the ceremony, while the bride and groom are escorted off to have their photographs taken.
Your guests will thank you!) Our professional pancake chef will freshly prepare crepes for your hungry guests while they wait. We serve the whole of the UK, so wherever your wedding, give us a call for crepes catering service!
---
Event crepe catering
---
It's not just weddings we cater for; we can provide a crepe kiosk for any event. They're always popular, a tasty novelty which provides the personal touch. Show your staff you care! We're very competitively priced for the fantastic quality we provide.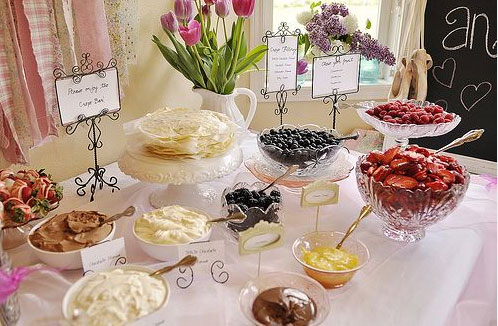 ---
The Crepe Bar
---
We can offer our Crepe bar whereby your guests create their own crepes from a buffet station we set up inside your venue, this option is perfect for when time is an issue as the crepes are made before service so the time to serve all your guests is dramatically reduced. Plus your guests will love creating their own unique crepes.
Our crepe flavours – an overview
---
We're open to ideas.
---
If you can think of any new flavours, drop us a line and let us know!
Why choose us?
We offer a huge selection of quality crepes at a very reasonable price. Our organic ingredients are sourced locally where possible and we can cater for all tastes. We're experienced, insured and professional. We cater for different dietary requirements and we work nationwide. Hiring our crepes catering van is very simple. There's no setting up, no preparation to be done and no hassle. Simply give us a call and we'll do the rest.
Get your Price in Real time
What our Customers say