---
Ditch the Wedding Buffet for a Fish and Chip Van
---
Often, one of the most expensive aspects of planning a wedding (besides the bride's dress and hiring a photographer) is the catering. Some feel the need to push the boat out with a lavish buffet but this can feel impersonal and usually results in a mass of wasted food as the night draws on.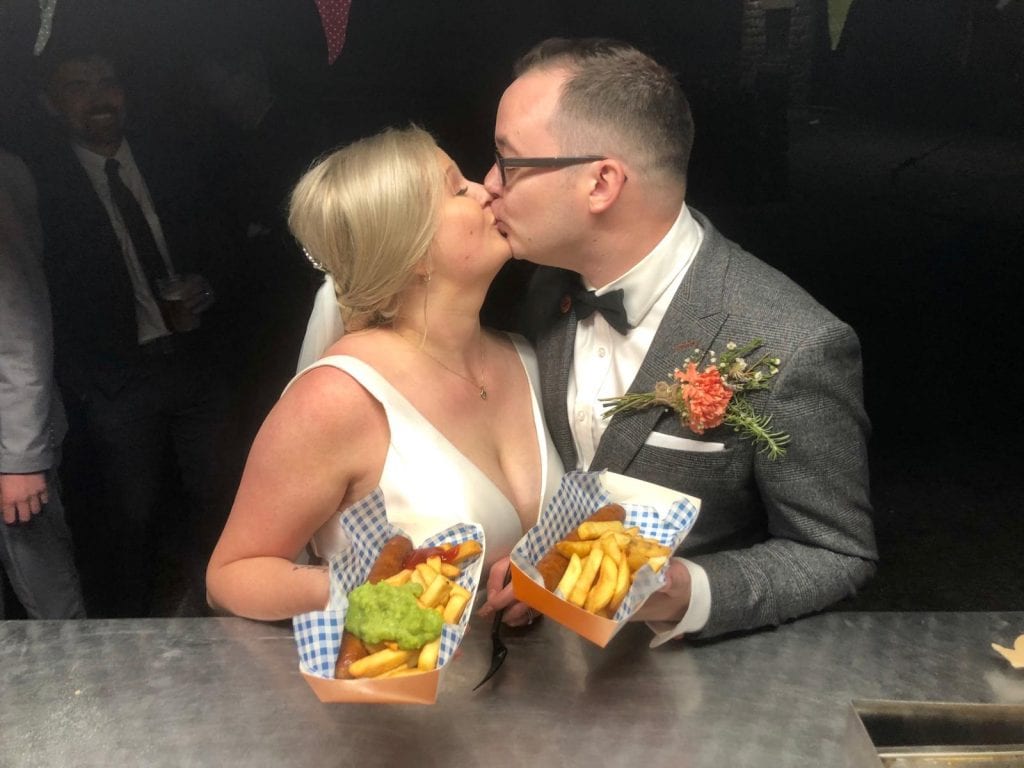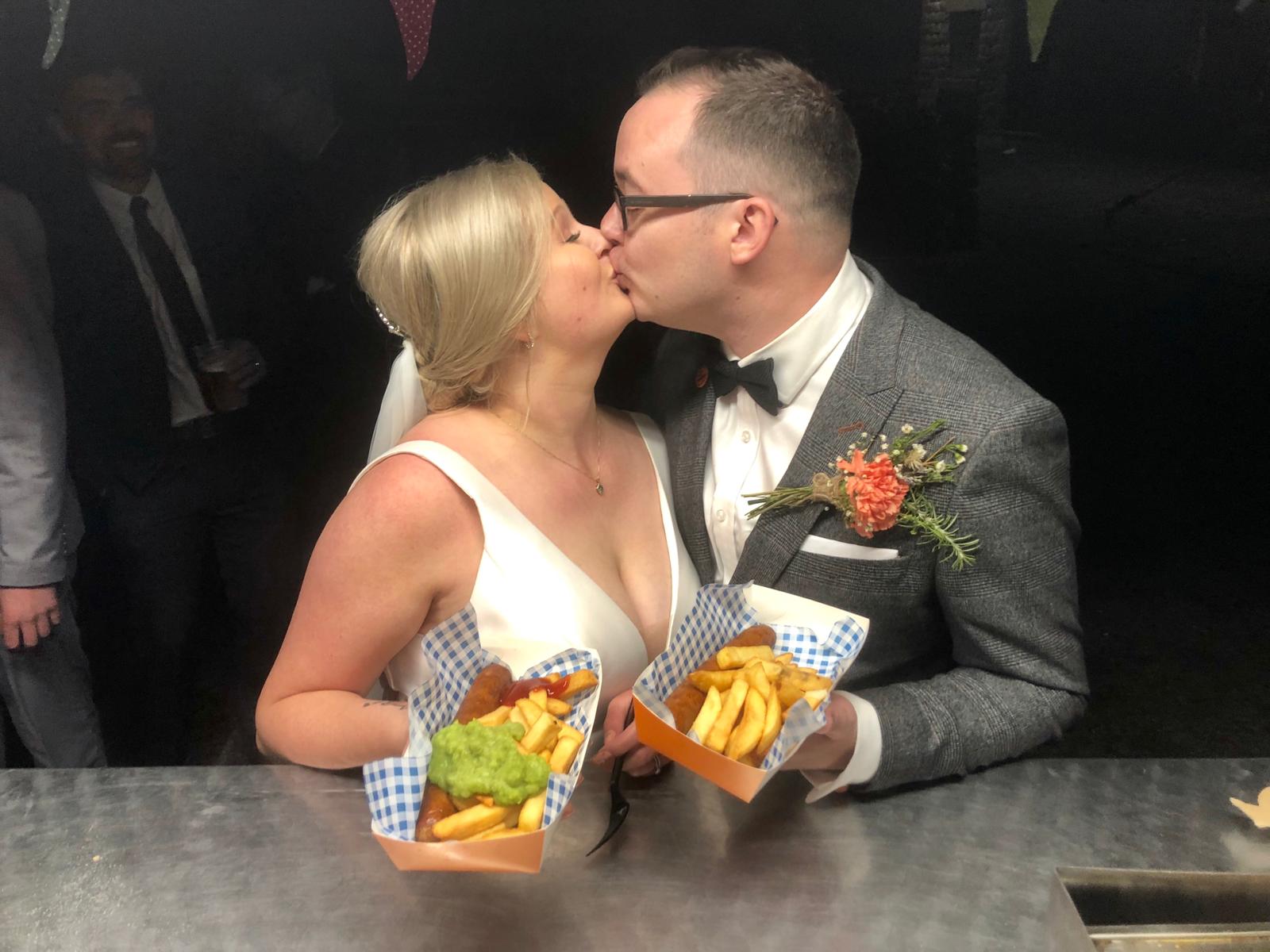 Your wedding day should be nothing short of memorable and this means a fun-filled night enjoyed equally by everyone. You can cater for less and still give your guests a choice in the wedding food (and a little bit of novelty too!) by letting a fish and chip van cater your wedding. What could be better and more intimate for a wedding than sharing a staple British meal with friends and family on your wedding day?
---
Why Fish and Chips?
---
Not everyone takes to a set wedding menu and it can be notoriously difficult to please a large group of people equally, but you must admit that you can scarcely go wrong with something as traditional as fish and chips. Fish and chip vans can offer guests the freedom of choice as they will be allowed to pick from an optional menu prior to the wedding reception or even further in advance – which takes a lot of the heat off you as the bride or groom as you can prepare for issues that could cloud an otherwise beautiful day, such as food allergies and special preference.

Wedding guests will appreciate being given a unique option at your wedding and hiring a fish and chip van can do exactly that. As well as providing all the classic fish and chip condiments (curry, mushy peas and gravy etc), guests with severe wheat or nut allergies, for instance, can always opt for a gluten-free, batter free skinless fish meal. Unlike traditional wedding buffet food, fish and chips needn't leave anybody out and it never goes out of style either!
---
Convenience
---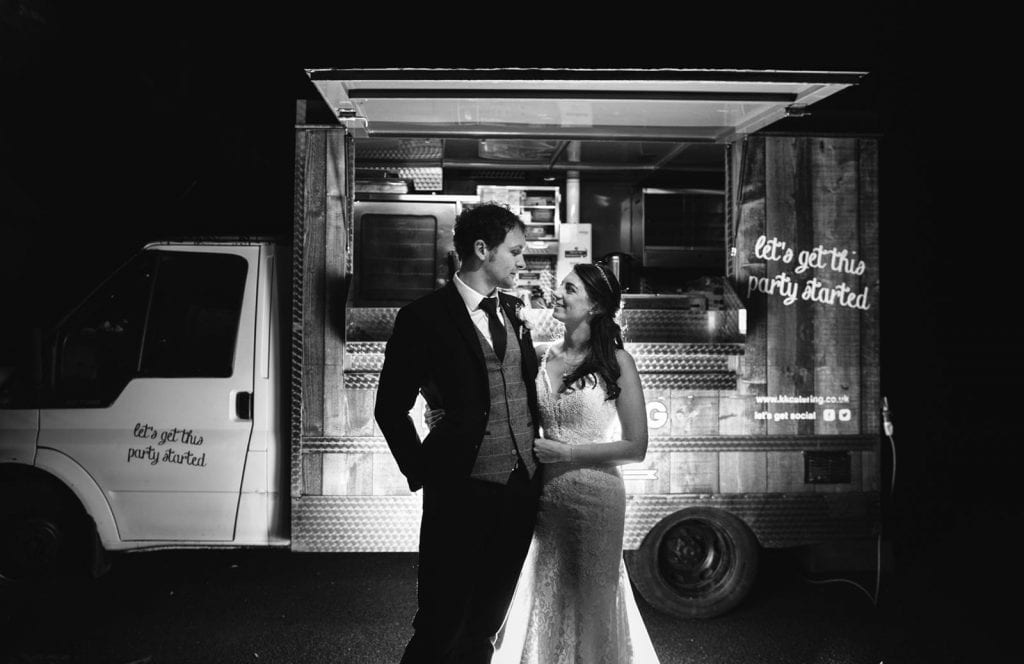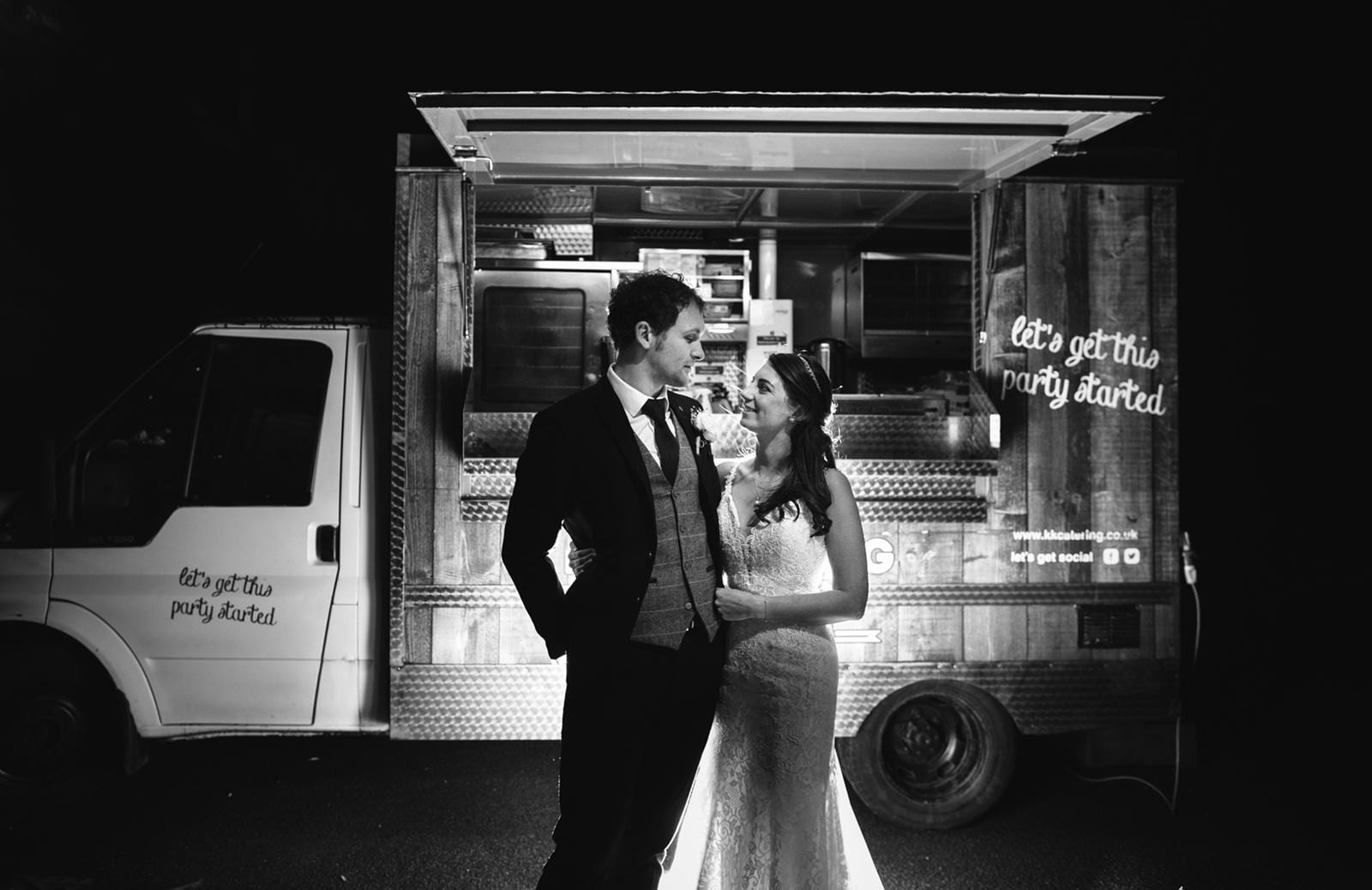 If there's one thing your special day needs to flow swimmingly, it is flexibility, and the wide range of optional menus provided by an on-site fish and chip caterer can go a long way toward making your day a triumph. With a mobile fish and chip outlet at the location of your wedding reception – whether inside a marquee tent in the country or in a village hall – moving the van in accordance with the day, guests' cars and the unpredictability that is British weather, for example, won't be an issue.
Fish and chips also provide a cheap alternative to typical wedding fare. With fish and chips as your wedding food of choice, you can afford to feed each wedding guest for well under £10 – allowing you to save money on other wedding preparations such as putting an extra bit of money towards that original show-stopping hairstyle you were keen on or hiring a band that may have been beyond your budget.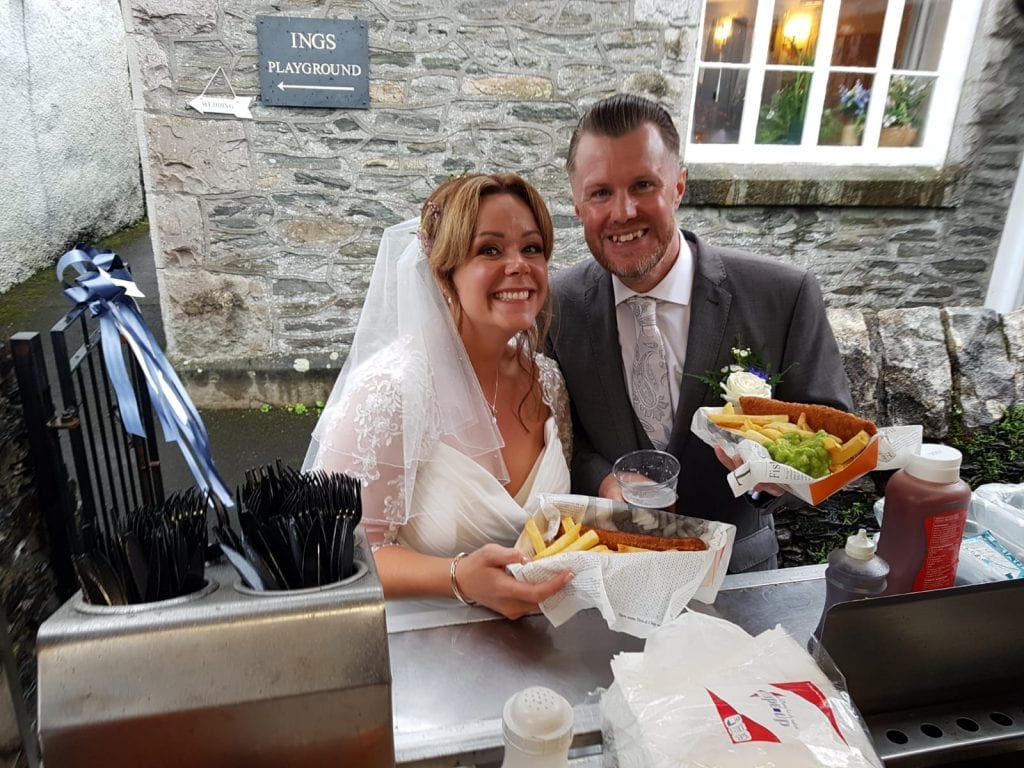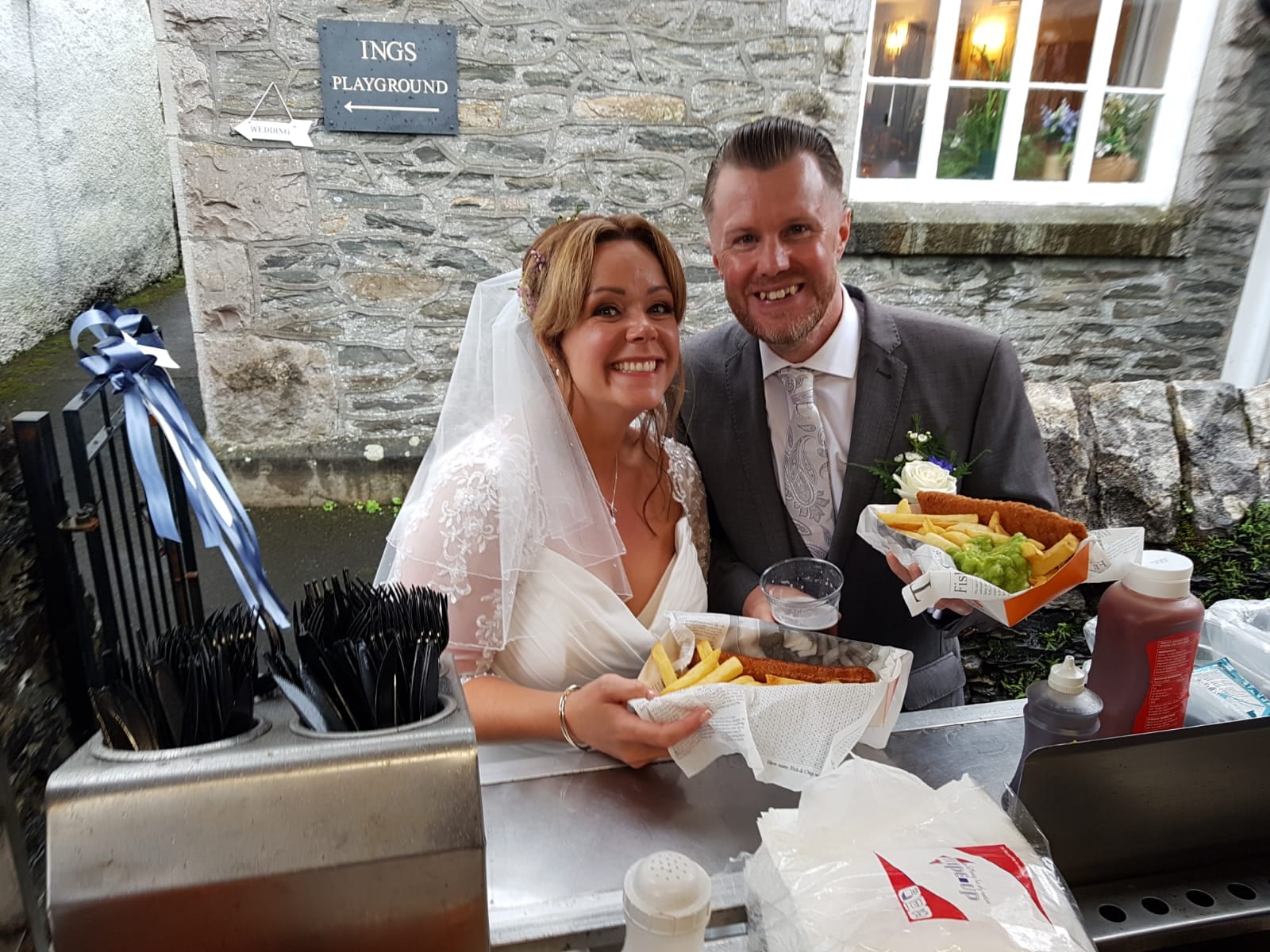 A traditional plate of cod and chips is something everyone can agree on and friends and relatives will adore the novelty and down to earth choice of menu. At rates typically between as little as £5 and £10, fish and chip vans allow you to save money and make guests feel comfortable by allowing them to choose their own portions.
Spending less on your wedding catering means you can economise your wedding expenses without skimping on the high quality of food or on the quality and satisfaction of the day itself. Surprise guests with a truly unique yet homely style of wedding cuisine and consider a fish and chip van to cater to your special day.