Please wait. We are submitting your request..
About Us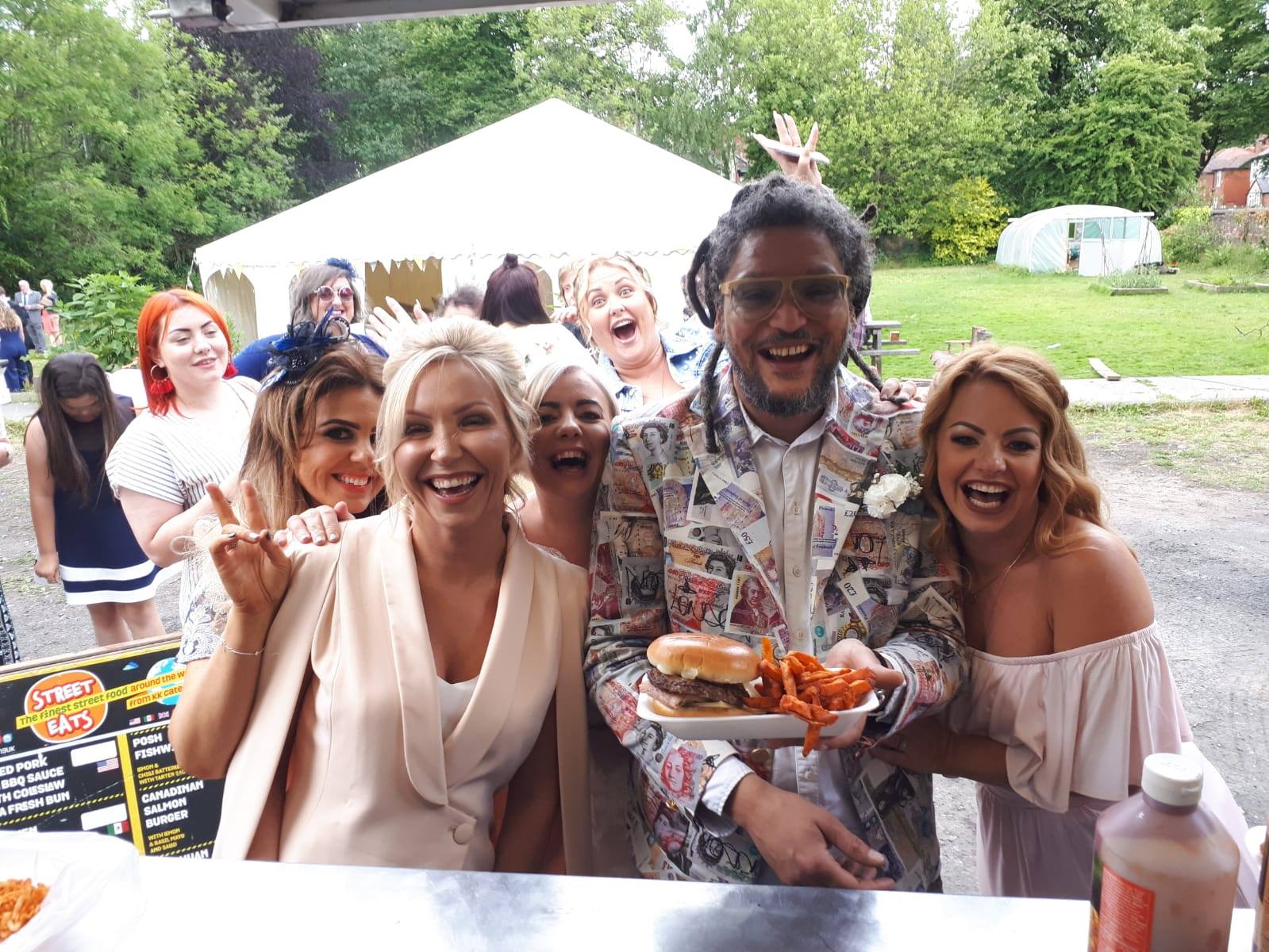 ---
Welcome to KK Catering, A family-owned and operated company founded in 2005 .
---
Bored with our 9-5 job back in 2005 and needing some extra money for a nice holiday (Las Vegas!) we both knew we had to do something different to earn some extra money so we could experience new places.
Kimberley and I love music festivals and having attended a festival and eaten from a mobile food unit we both got chatting about festival food and agreed how bad it was
So having a passion for cooking, music and festivals we put 2 and 2 together and came to 4. Why can't we create our own event catering business?
---
Potatoes are our Roots
---
With some planning and a very helpful bank manager, we created our 1st mobile catering business, The potato company and started attending festivals and events throughout the UK. (See the very 1st image of how it all started)
In 2008, inspired with our new passion for food, festivals and weddings we both quit our full time job's (to the screams of our family) and created KK Catering.
---
Today
---
As we have grown we are proud to have kept to our routes as a family run business serving excellent fresh food.
The only change from attending festivals is that now we only cater for weddings, parties and company events.
Today we are lucky enough to have the most dedicated and amazing staff with units located in Manchester, Bristol and London. From these locations, we cover all over the mainland UK.
See below for some of the types of work we undertake on a daily basis.
---
Weddings & Parties
---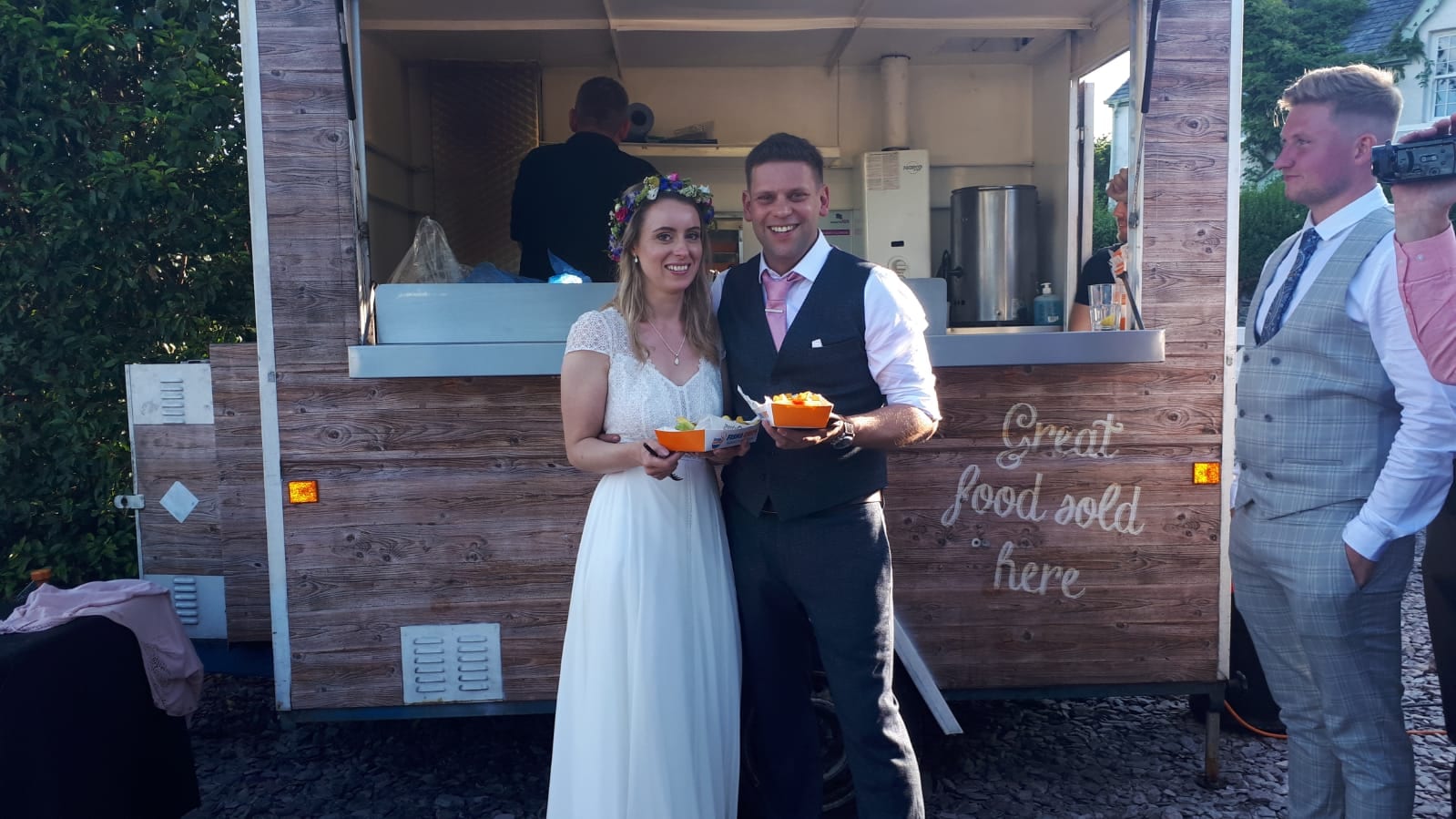 Street food, fish and chip vans, Mexican, Greek, we have the menus to make your special day a day you will never forget, with service available inside our outside your venue , we can cater anywhere.
---
Location Catering
---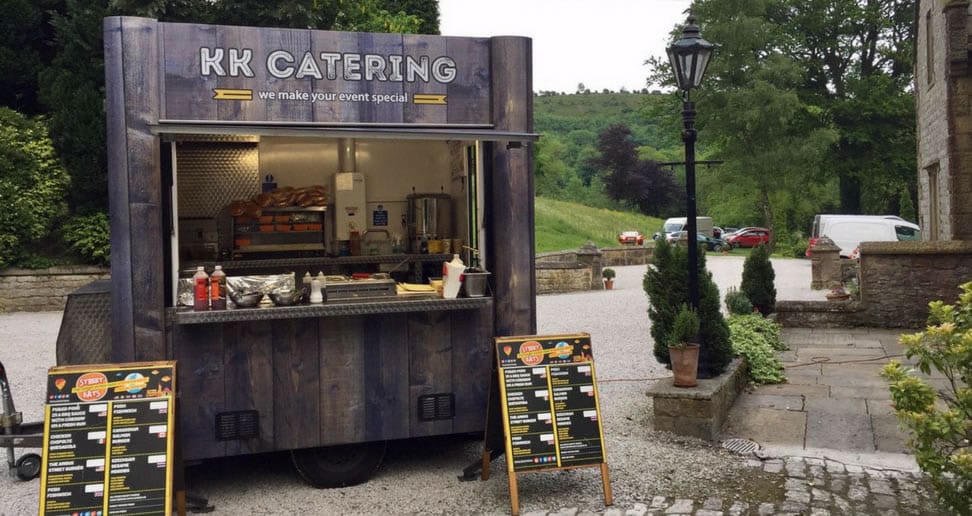 Whatever the type of your business (film, construction etc) the best and usually most cost-effective way to feed your hungry workforce is for us to come in and cater for your staff from our mobile catering units.
We have varied menus available and we can work to your requirements.
---
Company Functions
---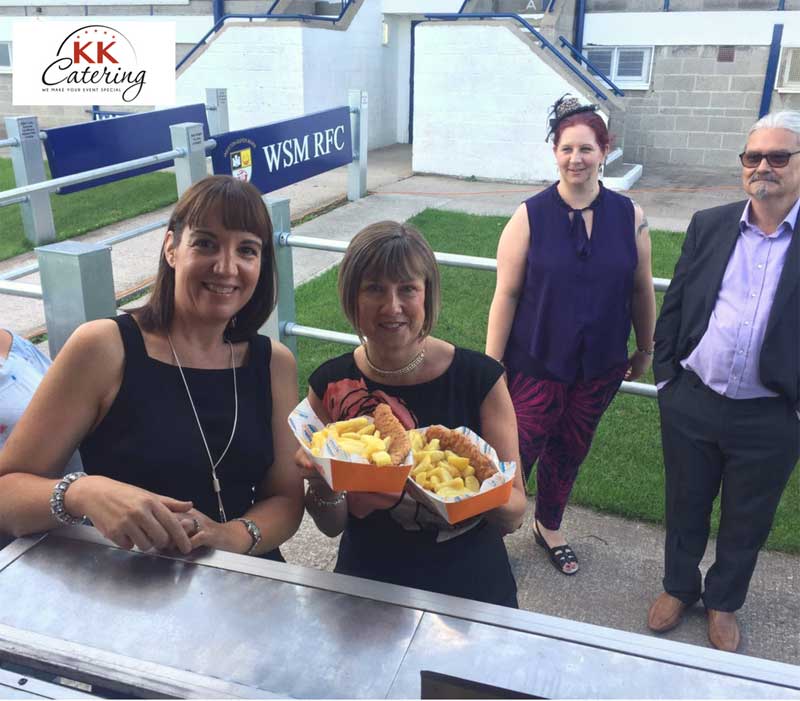 From lunchtime buffets to providing a German Food hut inside your workplace, we can provide any type of catering for any time of company event, launch or promotion.
---
Last minute Catering
---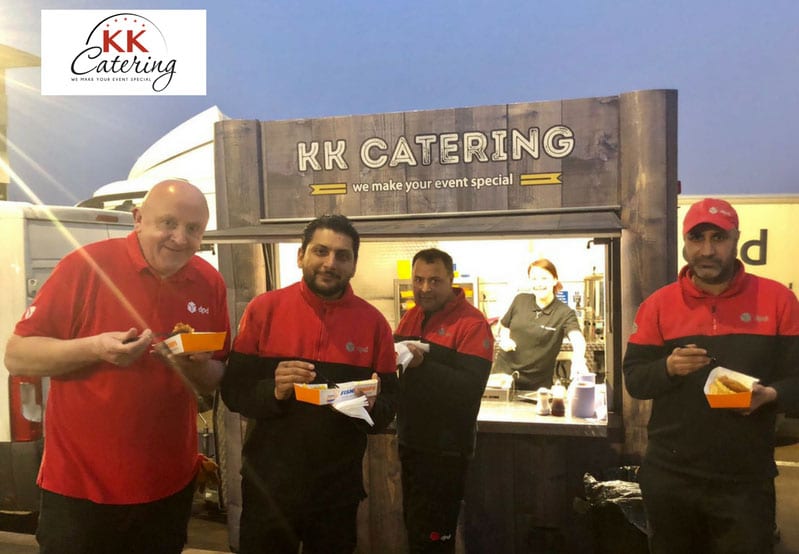 Even if your event is happening tomorrow or in the near future, we may still be able to help you and provide one of our mobile catering units.
---
Our Postal Address (Mail Only – Not Physical Address)
---
KK Catering Head Office, Unit 3951, PO Box 6945, London, W1A 6US
Get your Price in Real time
What our Customers say