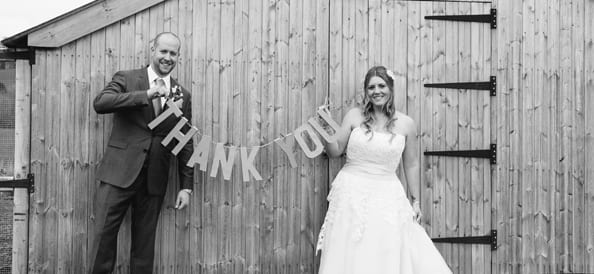 You were a pleasure to deal with and made my life easy by being so professional and easy to contact
We had the best day ever and I am so glad that I got in touch with you guys to look after our food for the evening…… ALL of our guests were blown away with the great tasting, hot beautiful food!!
Sarah Carter
Burger Van Aug 2018
"We hired a burger van to cater for our family charity event, all 130 people were well fed with their meal of choice (including gf & vegetarian options). The staff were friendly and professional, the cost is competitive and the organisation has great communication before the event. Would definitely use for our next event."
Katherine Bridges
Fish and Chips Sep 2018
"You guys were extremely friendly and professional. We couldn't of asked for better food or customer service, throughout the planning you were fantastic and we had no worries"
Carol Lyndon
Fish and Chips Nov 2018
"My 70th Birthday Party was a huge success enhanced by the services of KKCatering who supplied a Fish and Chip Van for my guests to have piping hot,tasty food. They arrived early,set up and were serving ahead if time. The staff were friendly,helpful and efficient and the food was top quality. I would recommend them to anyone looking to cater with hot food."
Sarah Finch
November 2018
"I highly recommend KK Catering due to their reliability, fabulous communication, cleanliness and quality of food. Fish & chips at our wedding went down a treat with all of our guests complimenting the idea and service."
Woodland BBQ Menu Buckinghamshire April 2018
Camilla Winlo
"Great choice of menus, couldn't have made it easier for us, really friendly and helpful to all our guests and the food went down a storm"
Fish and Chips Pre Wedding Meal May 2018
James Noble
"We were so pleased to have KK Catering supply and serve our Friday pre-wedding main meal. Very tasty fish and batter with a selection of sides to complement. We would highly recommend you! Thanks again!"
Fish and Chips Wedding Breakfast Staffordshire May 2018
"KK did what they said, good communication, excellent timekeeping very courteous, great food and plenty of it, I would not hesitate in recommending and using in the future again."
Fish and Chips Wedding Pre Party May 2018
Gia
"KK Catering were the perfect addition to our wedding after party. They arrived on time and were serving guests within minutes. The food is SO tasty and the perfect comfort food for the morning after the wedding! The staff were an absolute delight and I would highly recommend them."
Street Food Company Event May 2018
Laura Rodgers
"Another amazing catering experience from KK Catering. As ever Scott and Ethan gave an amazing service and made the event an experience! I would like to request that whenever possible they are the servers for any of my company's events"
Kebab Van December 2017 Buckinghamshire
Marianne Whitlock
"Amazing service...staff, food, ease of booking, value for money! Would definitely recommend and book again. Many thanks."
Fish and Chip Van December 2017 Staffordshire
Anne Ma
"great value for money ....everyone enjoyed a different approach than just having a buffet"
Indian Street Food December 2017 Kent
Lucy Betts
"They were great, really easy to book and the food was fantastic. Couldn't find anything to complain about so thank you."
Fish and Chip Van December 2017 Surrey
Helen Carman
"It was a pleasure dealing with the office and the team on site on the day. Everyone was courteous, friendly and helpful. I would definitely use again."
Burger Van December 2017 Manchester
Paula Maloney
"Excellent food and service and fantastic value for money"
Stephanie Boothby
Mexican 11th Nov 2017
"A friend of mine at the wedding reception will be using KK catering next year for her husbands 40th ! Thanks for an amazing experience "
Jane Bertram
Baked Potato Van 9th Nov 2017
"Loved it - we had a 4 practice training afternoon and were on a mission to fit everything in. The jacket potatoes were really delicious and the staff were brilliant. Thanks so much! "
Chris Banks
Mexican 15th Sep 2017
"Great Mexican food which was a special and memorable part to our wedding day."
Lorraine Wagstaff
14th Oct - Fish and Chips
"If you want good quality food without the fuss and if you want to make your event special then use KK Catering. I did & I didn't regret it. Thanks guys. "
Jessica Edghill
Fish and Chips July 2017 Devon
"Very pleased with the customer service and how patient and friendly the team all are. Food was excellent and would highly recommend."
Hannah Lewis
Pie and Mash Wedding London 25th August 2017
"The service, food quality and price were incredible and the staff very friendly. If you want to do something a little different, this is perfect. It's such a nice change from the traditional, bland wedding breakfast. Everyone loves pie and mash!"
Alison Evans
Fish and Chip and Burger Vans Garden Wedding Sep 2017
"I used KK Catering for my garden Wedding Vow Renewal and I was delighted with everything they provided. All our guests were amazed with the quality and quantity of the food and the brilliant friendly service. They made our day really, really special (we had fish and chips during the day and burgers in the evening) and all at a brilliant price! I would definitely recommend KK Catering to anyone who wants their party or event to be extra special!"
Jonathan & Rachel Webber
Fish and Chips August 2017
"We used KK Catering for our wedding and the service was brilliant! Our guests loved the chippy van and it gave a really fun aspect to the wedding! We would really recommend them!"
Jennie Penkith
Fish and Chips 21st April 2017 Merseyside
"The whole thing was fabulous everyone that came to the event complimented the food. Thank you all so much"
Tony Crane
Mexican 6th May 2017 Cardiff
"Cannot express our thanks strongly enough. Food was amazing; service well organised. We had a Mexican theme [arty night for my 50th and had catering for up to 85 guests. Scott was brilliant and can't recommend highly enough, Cheers guys."
Sarah Dews
Fish and Chips 5th May 2017 Derbyshire
"All our guests commented on how fantastic the food was and really appreciated the quick and friendly service! Thank you so much for making it go so smoothly"
Sheryl Hargreaves
Fish and Chips 5th May 2017 Greater Manchester
"Malcolm was very polite, friendly and helpful, food was available on time and well presented.Took the pressure of the day time from shopping and preparation of food. Was able to relax and enjoy the evening without having to serve food, tidy up etc It was a cool evening so nice to have hot food. Excellent customer service"
Dr Amit Panu
Fish and Chips 10th May 2017 West Yorkshire
"Very impressed as were my guests with service, food quality and general politeness. Brilliant, Great service from start to finish, would definitely recommend the company"
Jo Savage
Fish and Chips + Pizza 12th - 13th May 2017 Derbyshire
"A well oiled machine and all our guests were well fed and happy!The food was excellent, the service was really well organised and unobtrusive, the staff were all lovely and no one was hungry!"
Anne Marie Hayes
Fish and Chips May 2017
"All of our guests commented on how lovely the food was. So glad I took the unlimited option, although we had less than our anticipated 180 guests, some guests had second and third helpings. Ben & Adam delivered excellent customer service throughout"
Claire Lunt from New Balance
Fish and Chips + Baked Potatoes 17th May 2017 Cheshire
"Our associates were delighted with the fish and chips and jacket potato options and it added something a little different to our company meeting. Highly recommended."
Louise Mofett
Fish and Chips 27th May 2017 Staffordshire
"Helpful, accommodating and great value for money.Guests were discussing how much they thought we had paid for the fish and chips and some of them guessed 3 times the amount we actually paid."
Nathan Weller
Fish and Chips 27th May 2017 Essex
"Absolutely spot on! Food was excellent, the staff arrived on time and were polite, friendly and completely professional. I'd happily use them again and would recommend them to anybody!"
Paul Raymond
Fish and Chip Van May 2017
"Probably the best fish and chips on the planet. Great value for money, speedy service and very polite staff. Should highly recommend. Made our special day even more perfect. 10 out of 10."
Louise Mofatt
Fish and Chip Van June 2017
"Helpful, accommodating and great value for money. All my guests commented on how fresh the food was, crispy the chips were and tasty the fish was. Would definitely use them again."
Lisa Ponsonby
Fish and Chips Party Feb 2017
"These amazing guys catered for us on our amazing day. The food was simply amazing and we highly recommend this company. Our guests are still talking about the amazing food so thank you all! Regards Nic & Lisa :) x"
Rachael Lane
Fish and Chips Wedding Breakfast Feb 2017
"An efficient service and well run. We had the fish and chip van for our wedding breakfast and it went down a treat with the guests. Food was fresh and hot and the staff were very helpful both on the day and liaising before hand"
Tom Gray
Fish and Chips 50th Birthday March 2017
"The whole experience with KK Catering, from start to finish was superb. They catered for 140 people for my partner's 50th and the fish and chips were one of the many highlights of the evening. Quite a few people said they were the best fish and chips they had ever had! The guy who ran it (Simon or Scott...I was slightly too drunk to remember) was friendly and professional! I would recommend this company to everyone!! Thank you"
Emily Hays
Company Breakfast Morning April 2017
""Our first corporate event, we anticipated 40 to 70 guests and ended up with close to 100 on the day. Scott was very professional, did not stop for 3 hours. Our customers have since commented on how great the event was and all loved the breakfast baps cooked and served by Scott, Thank You Scott for your hard work, Thank You KK Catering for your professionalism and ease of booking.""
John Crane
Mexican Party 50th Birthday May 2017
"Mexican themed party for my 50th birthday. Mexican food was amazing; everyone loved the food and made our night even more special. The unit looked authentic and well presented. Scott was brilliant on the night and the customer service leading up to the party spot-on. Left clean and tidy afterwards. Can't recommend highly enough. Cheers guys."
Tina Grey
Noodle Bar June 2017
"From the first moment I contacted KK the customer service was excellent. The food and was excellent for our event- noodles in assorted flavours for a 110 plus people. Would recommend for any corporate event or party you are planning! Tina Gray - Mayborn Group"
Tim Peters
Breakfast Van for Day after Wedding June 2017
"We hired KK to serve day-after breakfast at our festival wedding on the weekend of June 3rd: John Crannage was waiting for our bleary-eyed campers (about 50 of us) with a van full of delicious fried breakfast and was happy to start serving half an hour early, much to the delight of those with hangovers. We tucked in to generous, delicious portions of fried brekky, served with loiads of coffee, which definitely helped with the speed of the tidy up! John was very friendly and the food was ace: we would definitely recommend KK Catering!"
Camilla Reece
22nd Dec 2016
"Everyone at the office really enjoyed the panini's and gave great feedback. Thanks for organising this for us, and doing a great job. Thanks!"
Kathryn Sharp
31st Dec 2016
"Comment from a vegetarian that the veggie burgers were especially tasty"
Elaine Kingthorn
6th Jan 2017
"Food is wonderful,delicious friendly staff on time service couldn't be better highly recommended"
Christine Hammond
7th Jan 2017
"Exceptional service as we had some gluten free and vegans and all were catered for thanks to Kev and Ben, You were not the cheapest but quality wise I could not fault the service, ll of our friends enjoyed the food and thought the service exemplary"
Clare Cosgrave
28th Dec 2016
"Brilliant service and worth every penny. Everyone was very impressed"
Rema Palmer
21st JAN 2017
"This is the first time I've used your company and am thoroughly satisfied and happy. Thank you."
Tom Gray
28th Jan 2017
"The guy that ran it was fantastic - I think he was called Simon!! We had such good comments from people...Thank you!!"
Sarah Hutchinson
4th Feb 2017
"my friends and family were very impressed with the food.... Excellent…"
Lesley Starns
4th Feb 2017
"The staff were very helpful, friendly and the food was excellent, Everyone commented on how lovely the food was"
Emily Hays
19th Feb 2017
"Our first corporate event, we anticipated 40 to 70 guests and ended up with close to 100 on the day. Scott was very professional, did not stop for 3 hours. Our customers have since commented on how great the event was and all loved the breakfast baps cooked and served by Scott, Thank You Scott for your hard work, Thank You KK Catering for your professionalism and ease of booking."
Lauren Bridge
17th feb 2017
"Beautiful food and original"
Yolanda Beeby
24th Feb 2017
"Informative each step of the way, professional and friendly"
Peter Thomson
Self Serve Buffet Fish and Chips 15th April 2016 Oxfordshire
"I'd like to say a personal thanks to Kevin and his team for the brilliant service on Friday. By getting the fish & chips prepared and in the warming cabinets we were able to serve 230 piping hot portions in less than 20 minutes. And the quality of the food was excellent."
Helen Sweeney
Fish and Chips 27th August 2016 Bedfordshire
"I would recommend KK Catering to all my friends and anyone who is due to get married, it was so stress free and we have received so much feedback from our guests about how tasty the food was - We had catered for 170 guests and the delivery of the food was first rate. It was one less thing for me to worry about on my wedding day. I was so pleased everyone enjoyed the food - thank you"
Steve Walklate
Fish and Chips + Woodland BBQ 22nd October 2016 Staffordshire
"All of the staff at KK Catering from the booking team to the staff on hand during our event were magnificent. The food was fantastic."
Victoria Ludford
Baked Potatoes 4th November 2016 Hampshire
"These guys are great, the food was amazing, loads of choices of fillings. Really hot and fresh. The server was great, really friendly. Fantastic all round!! Would definitely reccommend."
Juliet Weston
Fish and Chips 12th November 2016 Merseyside
"We hired a fish and chip van for my husband's 50th party. Everyone at the party was so impressed and thought it was a really good idea. The van also brought sausages, curry sauce, much peas and a selection of vegetarian burgers. It was excellent!"
Joy Johnstone
Indian 3rd December 2016 Nottinghamshire
"They take away at the hassle and concerns when feeding a large number of guests; highly recommended"
Carole Mcgregor
Fish and Chips 27th November 2016 North Yorkshire
"I held a remembrance for my late husband whose favorite meal was fish and chips. The team at KK catering were amazing - right from the start they replied promptly - nothing was too much trouble. They were definitely the friendliest, best value for money of all the companies I contacted. On the day they were prompt, polite and accommodating - they arrived, set up, served the guests, stayed and left and it was perfect - everyone loved the food. I would definitely use them again and recommend them without any hestitation. 5***** +++++"
Theresa from York
Fish and Chips 14th November 2015
"Can I just say to you and everyone at Kk catering, you are amazing. Paul and Georgina were so brillant kind helpful and even stayed longer than agreed to help and make sure everyone was fed. They were amazing truly I could not have asked for more. I was worried before about it all but I need not have. Thank you worth every penny. Theresa X"
Karen Roberts Senior Marketing Manager NEMEA
Company Event September 2015
"A big thanks to you and the team for Monday and  Wednesday this week. The fish and chip van was a massive hit at the locations, Chesterfield sent photos and were delighted Really appreciate your work on this and helping us to raise our brand and moreover make a difference in our market that is very crowded – they won't be forgetting us easily after this. "
Marie Butterworth
Fish and Chips 5TH Sep 2015
"Hello We would just like to say a huge thankyou for your fish and chip van at our wedding on the 5/9/15 at hargate hall the fish and chips were the talk of the wedding and the member of staff that came was extremely friendly and professional. Kind regards Paul and Marie Butterworth"
Heidi Sherwood
Burger Van 15th June 2015
"Please can myself & Nick thank you all for your contribution to our Safety Week, your time & effort was really appreciated and couldn't have been done without you. Please pass on our thanks to all your staff that were involved. Great team effort & great results Hope to catch you soon Time for me breathe again!!! Thanks Heidi Sherwood Distribution Supervisor "
Sophie Howells
Burger Van 15th June 2015
"Thank you for your email. Just wanted to say a huge thank you for the service you provided, the gentleman you had delivering the van was an absolute delight. Nothing was too much trouble for him.Will be recommending KK Catering! Best Wishes Sophie  Sophie Howells ,Young Enterprise Manager "
Rachel Musk
6th June 2015
"Hi Kevin, We just wanted to say what an AMAZING team you have at KK Catering. Our wedding on Saturday was incredible and the food was absolutely perfect. The service was great, the staff were lovely and people have been raving about the curry sauce :) We honestly can't thank you enough it was superb! Kind Regards Rachel and Brad Burnell "
Sue Appleton
17th May 2015
"I just wanted to say a big thank you to yourselves, Scott and Kevin for the fabulous job they did at my 50th birthday party on 17 May 2015 in Guildford. It went like clockwork, everything was as you said and Scott and Kevin were brilliant. Please could you pass my thanks onto Scott and Kevin as I didn't get to say goodbye and thank you personally. Should we ever have another event to cater for you will be the people we will use, all our guests were impressed and a couple asked for your details so hopefully you might get some more business. "
Jo & Ned Sproston
14th Feb 2015
"Thank you so much for helping make our wedding perfect! Our guests have raved about the gorgeous fish & chips they had at our wedding. We both really appreciate your hard work & will be recommending you to all our friends & family in the future. "
Wheeler
Married in May 2013
"Just a quick note to say thank you so much for your fish and chip wagon at our Wedding on Saturday. Please pass on our thanks to Simon and Katherine, as they both did such a fabulous job, everyone is still talking about how great it was. It made our day soooo special. Many thanks again Gill & Paul Wheeler"
Turner
Married in June 2013
"Thank you so very much for making our party different & delicious,our feed back was amazing & everyone enjoyed your food .We wish you every success in the future ,it has been a pleasure doing business with you both. Our warmest regards Pauline John & Rebecca Turner."
Murleys
Married in October 2013
"We would like to take this time tell you how great it was working with you, both on the lead up to and on the Wedding day. You made the whole process very easy and answered all our (many) questions. On the day your team were perfect and the fish and chips, etc. were delicious! It was brilliant on the day that the team just got on with things and we didn't have to direct or answer any questions. Your work was seamless. We certainly won't hesitate to recommend you to friends/family in the future. Thanks so much for everything, The Murleys :-)"
Debbie
Birthday September 2013
"Just wanted to thank you very much the food was great and everyone really enjoyed it. I was busy when the van left please pass on my thanks to him. Many thanks once again I will definitely recommend you to anyone whose having a party! Kind Regards Debbie "
Jim & Claire Newitt
Kebabs and Burger 40th Party Hampshire Jan 2014
"What a fantastic service you've provided, from the original contact to my actual event. Everyone has been so efficient, communication has been brilliant and the actual food, well, so many comments that have been favourable. Nobody has said anything was a problem. So thank you so much, and a big thank you, big recommendation if anyone asks."
Potts
Married in November 2012
"We both wanted to pass on our thanks to everyone at KK for the quality and standard of food, and service at our wedding on the 3rd November (Boxgrove). EVERYONE we have spoken to about the Fish & Chips have stated how impressed they were with the quality, how tasty they were and how friendly the service was; we really could not have asked for anything more and we thank you for that."
Kairen
18th Birthday Party, Hale, Cheshire September 2013
"I just wanted to say a big thank you for the catering you provided for us on Saturday everyone said how great the burgers etc were and the team serving we're really nice and a credit to your company. Friends have taken your details so hopefully you will get some bookings from them, Thank you again for helping to make baby's 18th a night to remember Regards Kairen"
Geoff & Elle
Wedding Reception Feb 2014 Cheshire
"we were absolutely thrilled with the fish and chips, and several people commented on how good they were! Scott was brilliant and very communicative and a pleasure to deal with We've already recommended you to someone else who was looking for something for their 20th wedding anniversary! "
Tina
Wedding Reception March 2014 Yorkshire
"Just wanted to thank you and your team for the service on Saturday evening. We had a great time aided by the friendly and swift service provided by Simon and Wendy and everyone enjoyed not having to eat another buffet supper (and their fish & chips of course). I have sent Simon a thank you text but I wanted to say thank you to you and the back office people too. I will definitely be recommending you to the Poppleton Centre for future events. With best wishes Tina"
Anne – Lloyd Jones
Wedding Reception 20th September 2014
"When my daughter, Elizabeth Jack and her husband were planning their wedding her main priority with regard to the catering side of things was that their guests would be well fed with excellent quality, tasty food. You ticked every one of their boxes in terms of professionalism, friendliness, communication and of course, delicious food! Their guests were extremely complimentary about your food and service. I can't thank you enough for such a brilliant service. I would 100% recommend your company to anyone looking for affordable and fabulous fish and chips!"
Previous Customers