Having the traditional British taste of a fish and chips supper can add fun to your big event. If you're considering hiring a fish and chip van for your next event, it is in your interest to know exactly what it is going to cost.
It can be very difficult to define the actual costs, as these will vary from company to company. We want to make sure you get the very best quote available to you. That's why we will want to provide you with as much information as possible before you select your chosen supplier.
The answer to the question of how much does a fish and chip van cost? is typically between £4.50 to £15.00 per head, dependent on your specific requirements. To help you understand your requirements, we have summed up the most important questions you need to ask before hiring a fish and chip van.
---
How Many Guests Are You Catering For?
---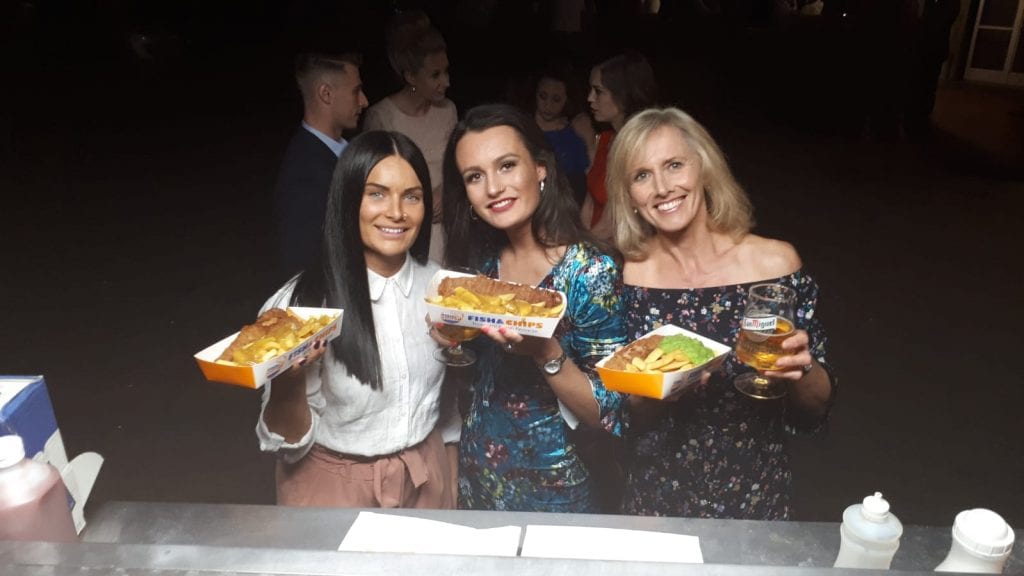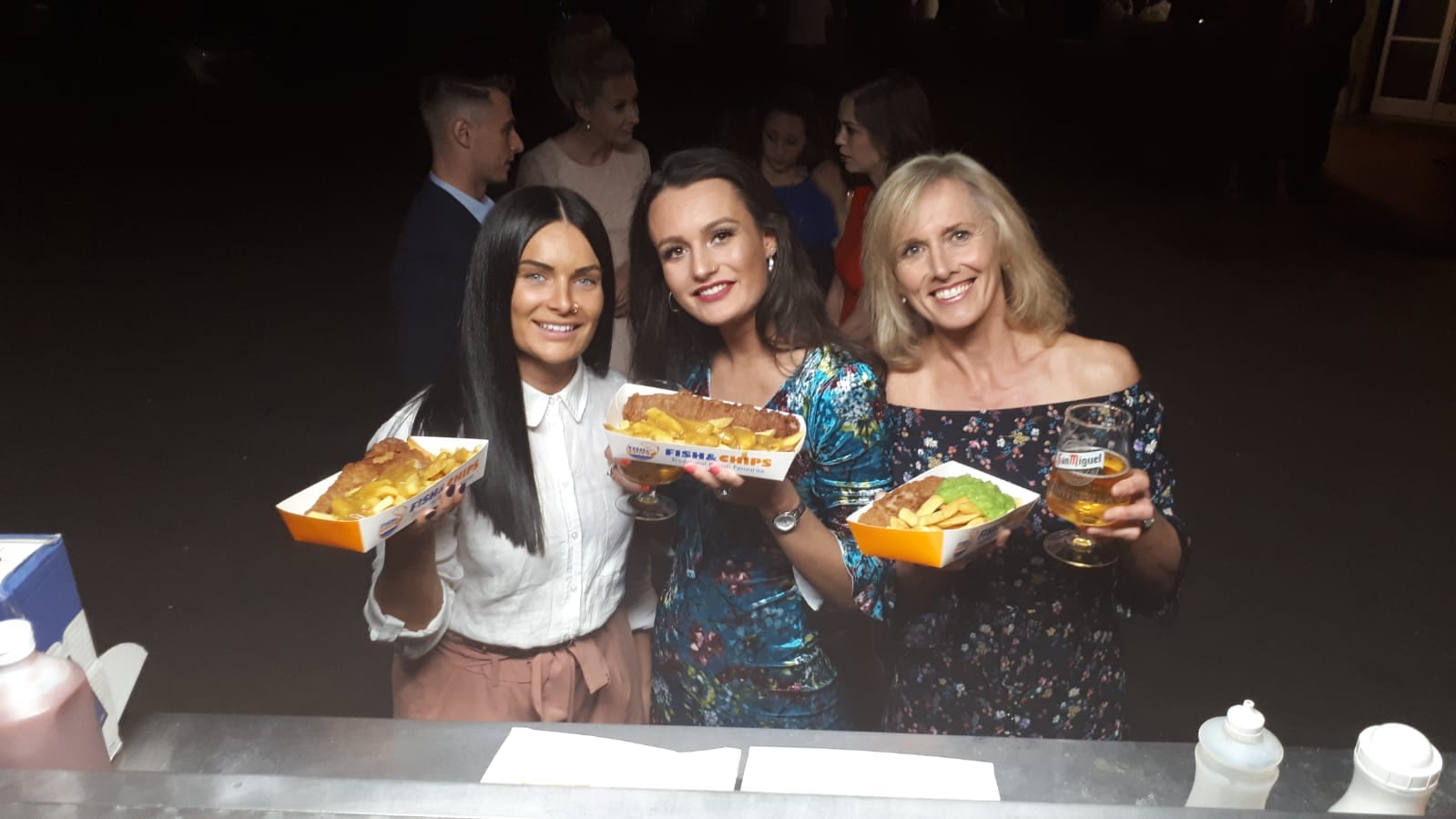 This is a massive deal-breaker for many fish and chip catering services, as the number of guests your event is hosting will determine how many members of staff they need, and the type of facilities they need to provide.
In practice, most companies will charge you less per person if you have more guests. So having 100 guests will mean you are paying less per individual than if you had 70 guests. Knowing this information helps your caterer determine costs before even taking food into account.
---
What Quality Of Food Do You Want?
---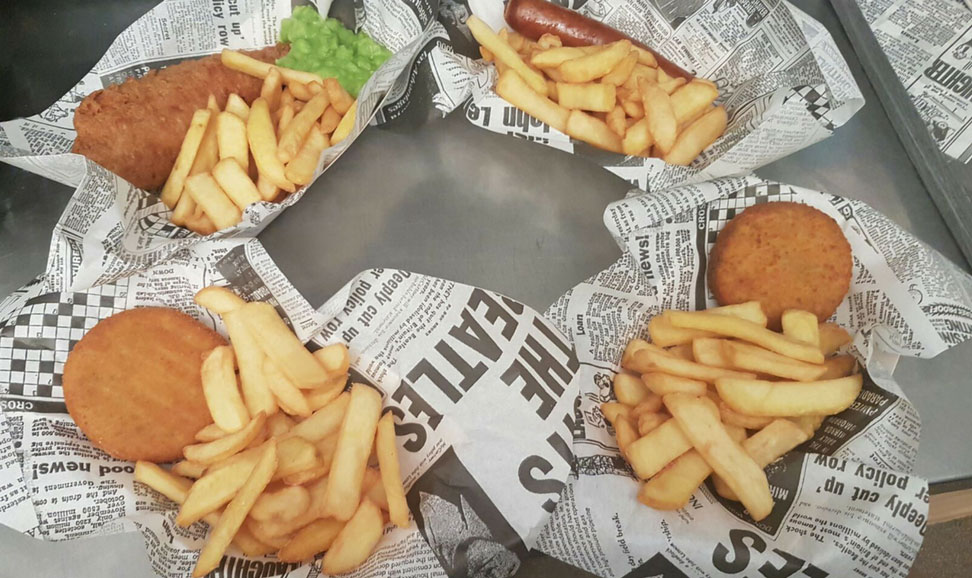 What you're serving your guests is paramount to your costs. If you have a very small menu or are happy with basic ingredients, your costs are going to be a lot less than if you have a more extravagant menu.
Price ranges will be very dependent on the quality of the food you want to supply, so be specific with your caterer about this. They can determine the best fit for your event and help you make an informed choice about the costs.
---
How Long Do You Need It For?
---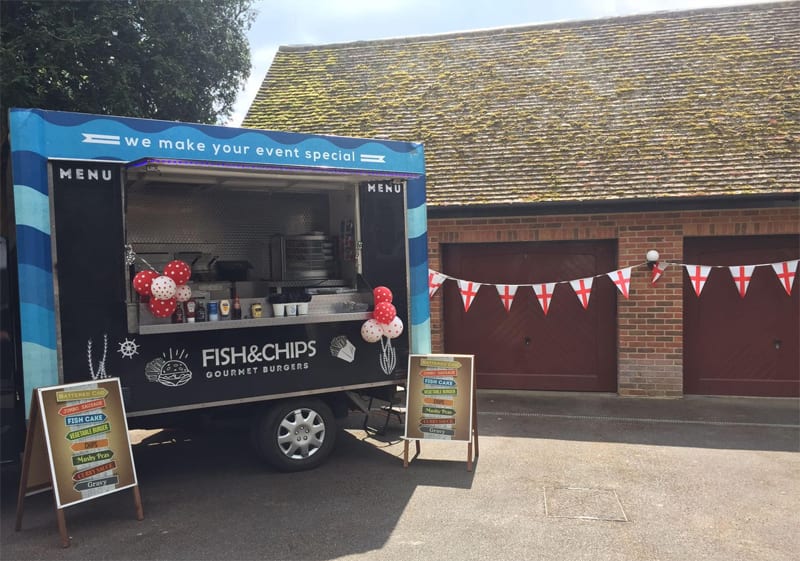 The length of time you need the fish a chip van will determine the cost as the staff will usually be paid on an hourly wage. This means that if you are hiring a fish a chip van all day, your costs are going to be a lot higher than if you were just to hire for a few hours.
If your event is a private function that is only going to last a few hours, we recommend a 2-hour rental period. For bigger functions such as corporate events or location catering, you will need the van for much longer but expect to pay higher costs.
---
When Do You Need It For?
---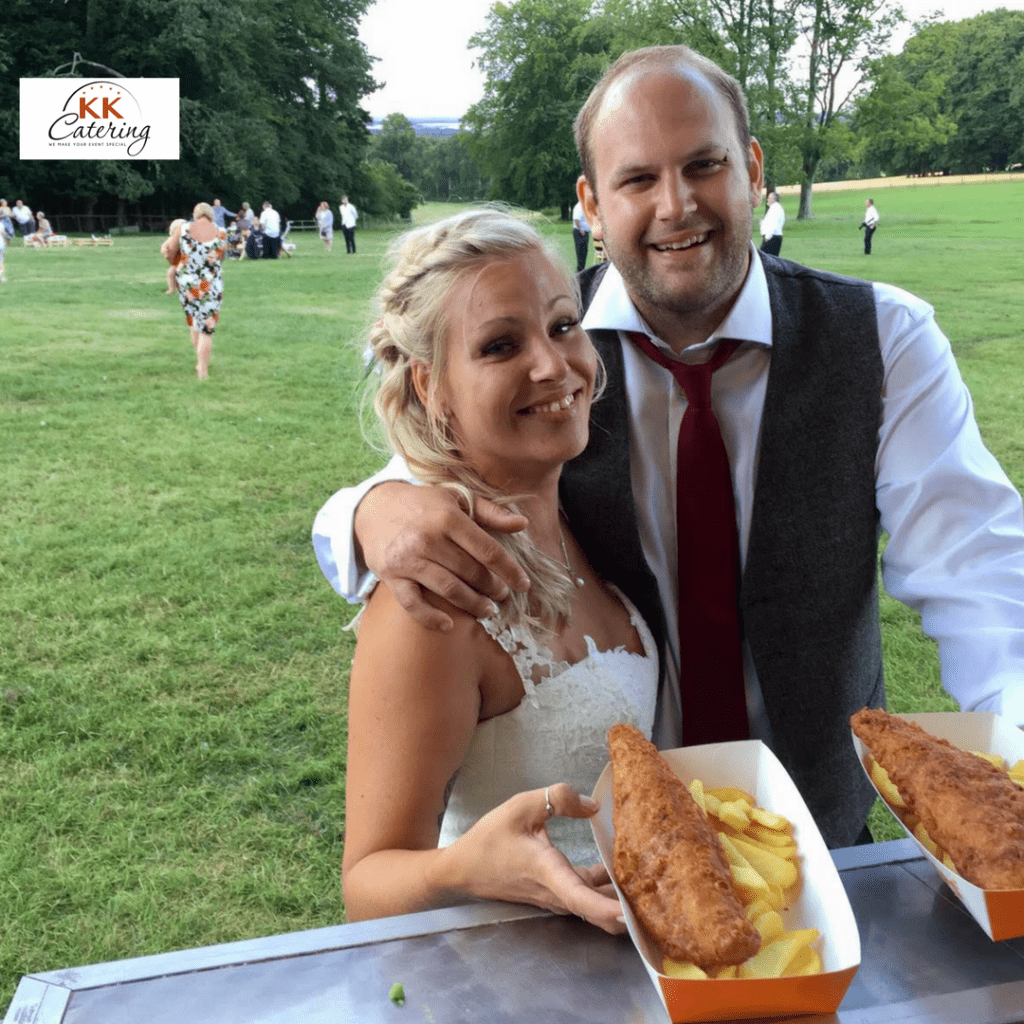 The time of day that you rent a fish and chip van will also be a determining factor in the costs you pay. For instance, if you are hiring it for a Saturday night, you should expect to pay a premium rate for having staff working through the evening and into the night.
This is because staff may be required to stay overnight in a hotel or they may have contracts that offer bonus pay for working unsociable hours. Bank holidays, weekends and peak periods may also result in higher hiring costs.
---
Can The Caterer Manage Your Event?
---
When you are running an event, you need certainty from your caterer that they can deliver the goods. There are so many fish and chip van companies out there that offer competitive pricing, but the reality is you need to be sure they are up to the task.
A sole trader with his own van may appear to be the most affordable choice, but if you're hosting a 100+ guest event, he is going to struggle to keep up with demand. Then there are also other practicalities to consider. If there is a family emergency, for instance, there may not be someone to step up in their absence. Or if the equipment breaks down, the caterer may not have another one available to cover the work.
In addition, you don't have to look that far back to remember the Coronavirus lockdown, here caterers shut up shop taking deposits and money with them, here at KK Catering we refunded or changed event dates for all our customers and not one of our customers lost any money paid.
You need to balance out which caterer is best for your event by taking into consideration their ability to actually cater to your guests.
---
So What Should You Ask?
---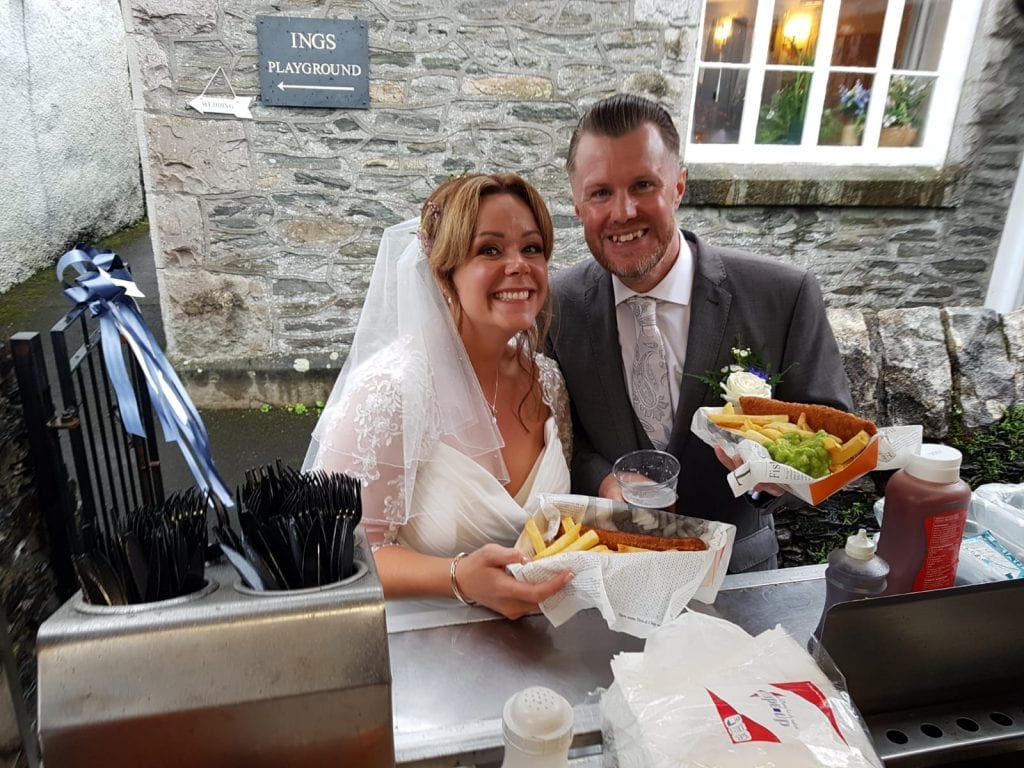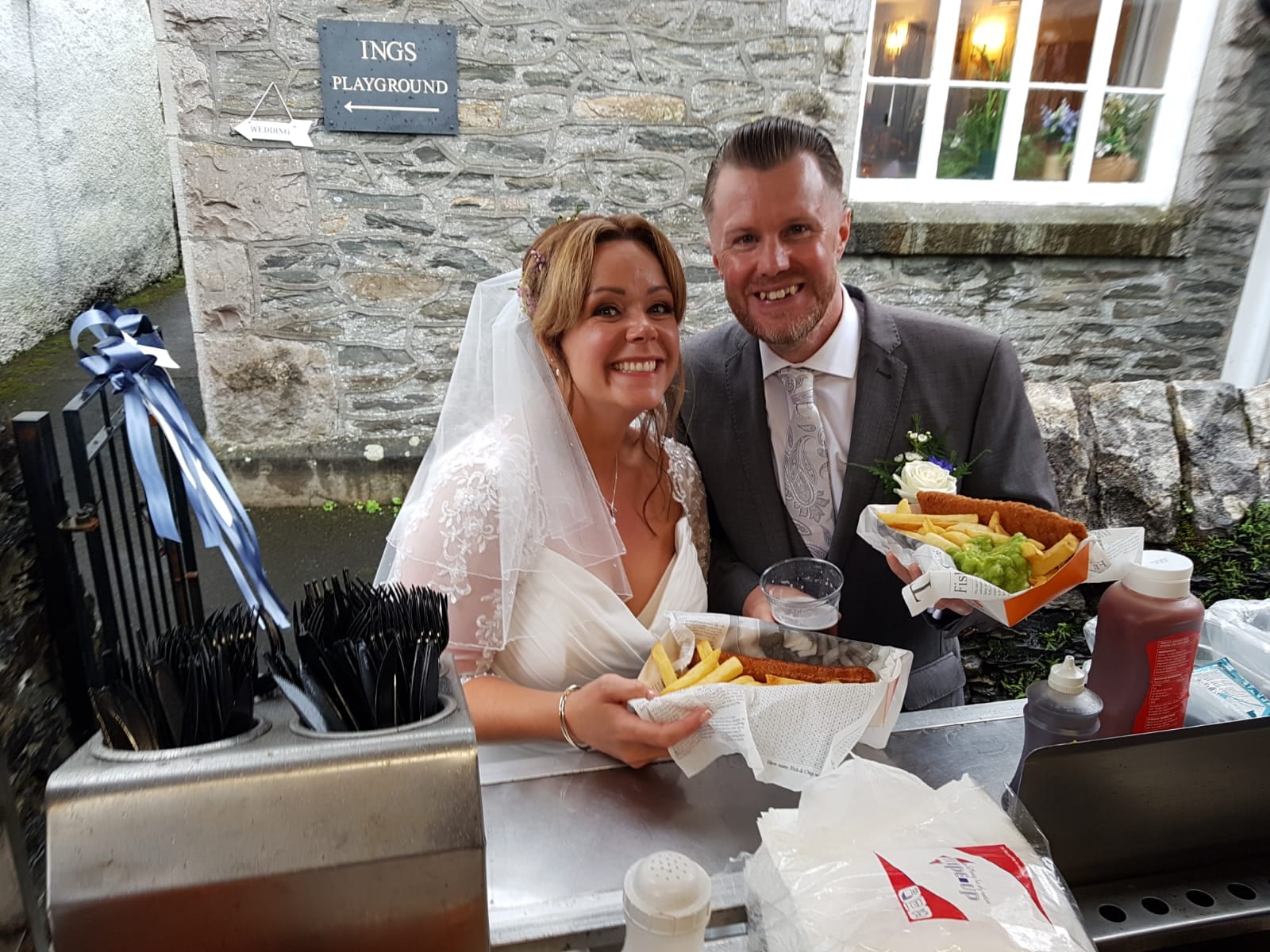 When selecting a fish and chip van caterer for your event, remember to ask the following questions:
How many guests can you cater for?
How many members of staff do you have?
How many vans do you have?
Do you have a menu that I can look at?
What are your weekday and weekend rates?
Do you charge more for evening and night work?
Do you provide a contract with agreed terms & conditions?
Asking these questions will help you make the right decision about the catering for your event, and should allow you to choose the right fish and chip van for your purpose.