---
How Much Food For My Wedding Reception?
---
Food matters to people. It is especially important at weddings, as it could make or break the atmosphere. It will be one of the most talked-about parts of your wedding celebrations, so you want your guests to be saying how delicious it all was, rather than complaining there was not enough food at your wedding reception!
These days, getting your wedding catering right comes down to being aware of a wide variety of food allergies and preferences, to be sure that there is something everyone can enjoy and no hidden risks in the ingredients.
Let's be honest though, wedding guests have always had high expectations that they will be fed wonderfully well. After all, they got all dressed up and bought a gift for your once in a lifetime event!
However, people are even more demanding these days when it comes to originality in wedding reception catering. Both the couple and their guests will want to see some creative and appealing options in the wedding spread.
All of this can make catering for weddings a little more complex. However, one of the biggest mistakes in wedding catering is not providing enough food to go around! Yikes! Nothing kills a celebration vibe like having hungry or disgruntled guests.
---
Managing Wedding Costs and Catering Numbers
---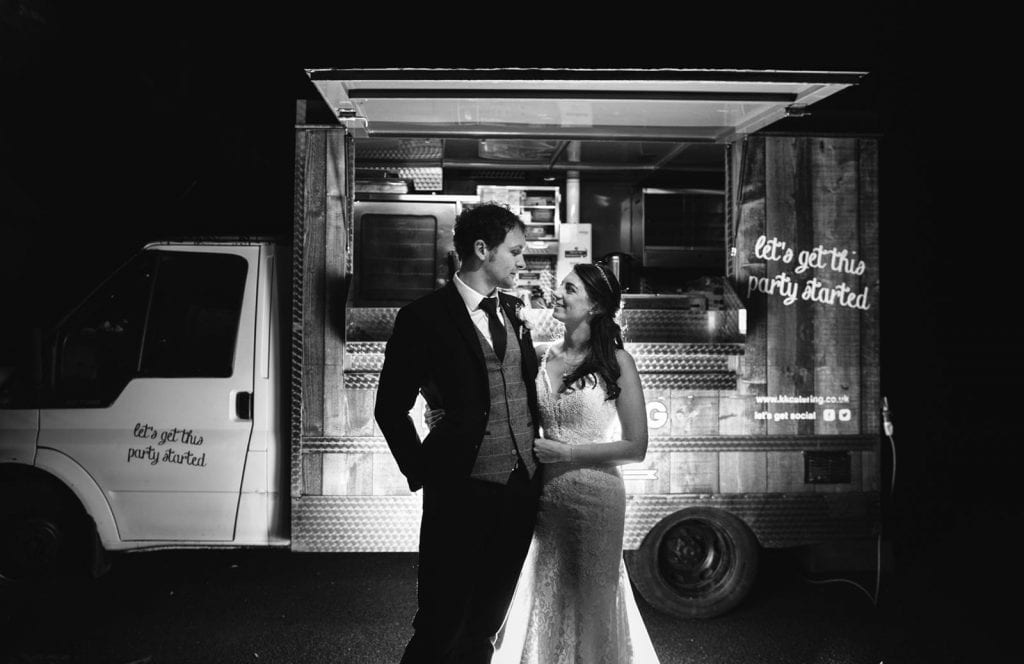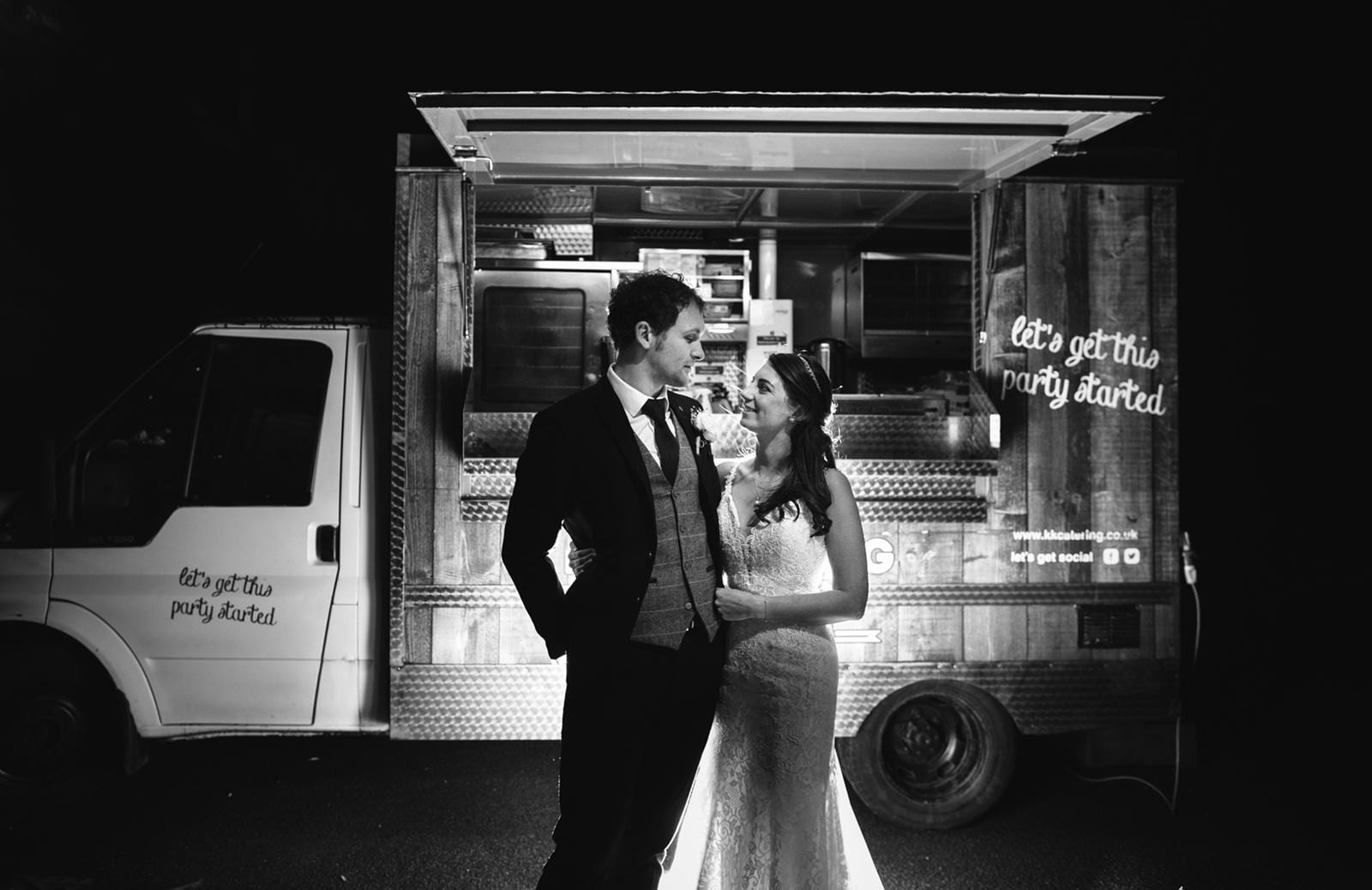 How do you know how much food to order for wedding events?
Arranging the preparation of too much food for a reception or wedding breakfast is definitely something to be avoided. That can blow your budget and leave you scrambling to find ways to use expensive 'leftovers'.
To make sure your wedding catering is memorable for all the right reasons, the starting point is getting a clear idea of numbers, including both the sit-down meal and evening reception.
Be polite but firm in chasing RSVPs. Carefully worded invitations can help you to avoid too many 'plus ones' or vague connections who show up unexpectedly at your evening celebration. From your final tally of confirmed attendees, you can calculate an answer to how much food wedding reception guests will need.
---
A Handy Guide to Deciding How Much Food at Your Wedding Reception
---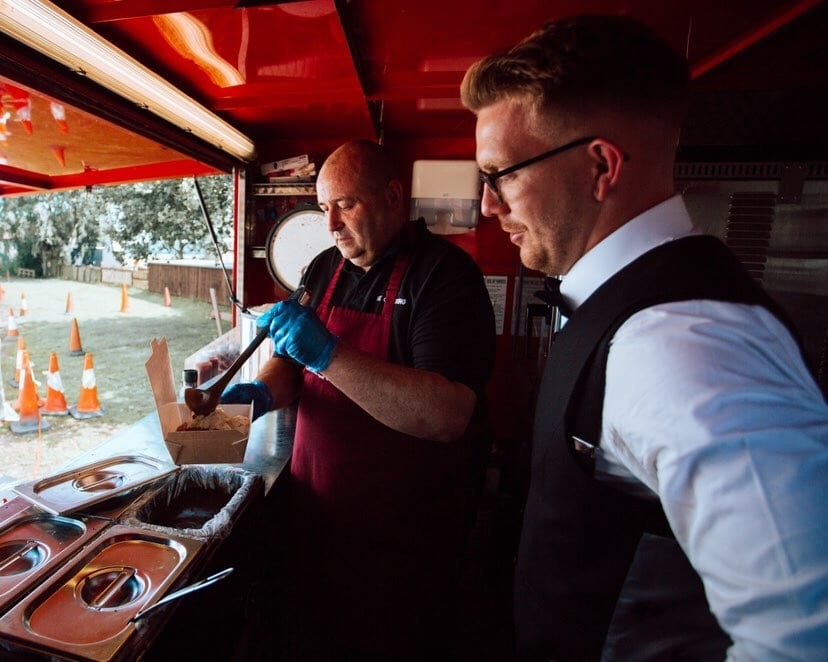 If you want to be certain all your guests have more than enough of your delicious wedding reception spread, then you need to ask your caterer to match 100% portions to people.
However, even with the best wedding catering, not everyone will eat and some will just pick at the items they can't resist. Children at wedding receptions can be particularly hard to cater for in terms of how much they will actually consume.
For that reason, when considering how much food you need at a wedding reception, you are generally safe with a 90 or 95% ratio of portions to guests. In fact, in some cases, you could go as low as 80-85%.
---
Making Wedding Food Memorable
---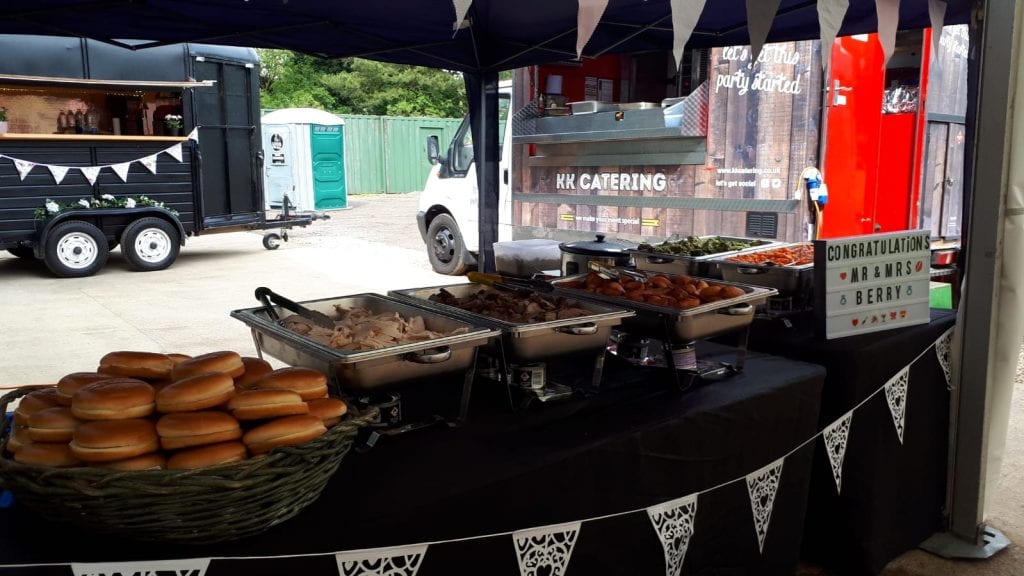 Managing how much food wedding reception guests will eat does pivot on what you are serving up too – and how!
A versatile and responsive caterer for wedding receptions will be able to offer you a diverse range of cuisines and ideas. This dovetails with a desire many couples have to choose from unique and fun wedding menus.
This could include ditching the traditional buffet in favour of street food units around the venue or live cooking stations, for example.
However, keep in mind that offering up a van providing Mexican burritos, pie and mash or fish and chips at your wedding reception is likely to get a highly positive response! Those people who may have just picked at finger food may want to take full advantage of delicious hot meals at the reception.
So, when you book appealing reception food for a wedding, you need to calculate to provide around 95-100% of portions to guests.
Keep in mind though, that unlike traditional buffets, food like this is an incredibly fun and stress-free way to keep wedding guests happy, as well as avoiding anyone going hungry. There is little or no waste involved and set up and clear-down times for wedding reception food are quick. This adds a level of convenience that can be valuable to couples on their wedding day, as the reception catering doesn't need to complicate other considerations such as entertainment for the night.
---
The Best Bit
---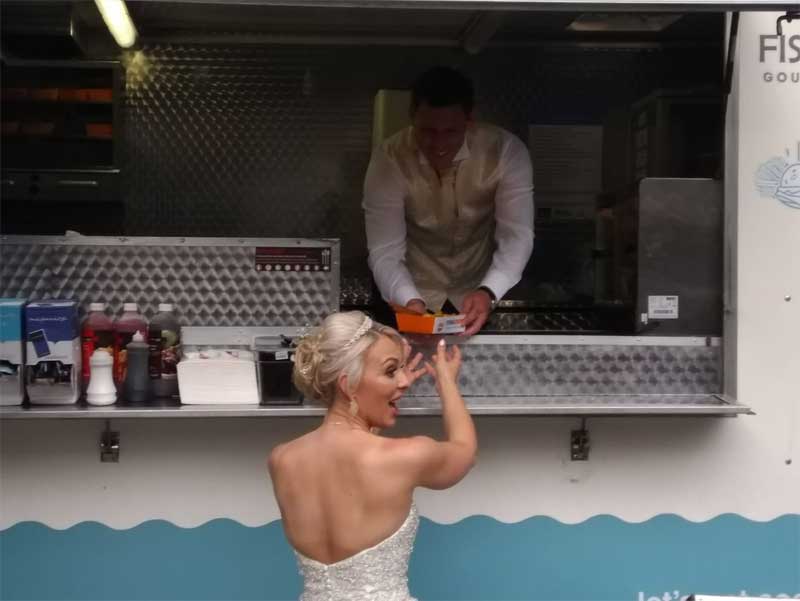 One last word of warning though, KK Catering can't be held responsible for guests so tempted by our delicious food that they go back for seconds and thirds! Maybe if you know you have chosen a firm favourite for wedding spreads, 110% portions to guests could be needed.
Or, you can relax and enjoy your wedding reception, safe in the knowledge that KK Catering is generous in its portion sizes and allows wiggle room for some very enthusiastic guests!