Please wait. We are submitting your request..
Christmas Office Catering – Festive Feasts to your workplace
Popular this December;
---
Catering to Impress this December
---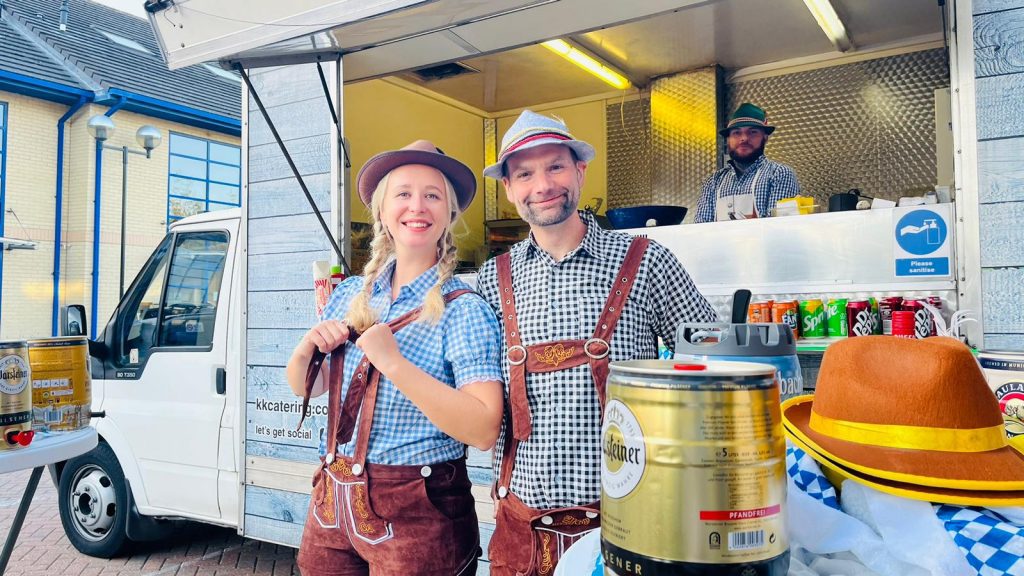 If you are looking for someone to cater for your Christmas Party then you need look no further than KK Catering. We specialise in Christmas office catering and will always create a menu to impress as well as offering exceptional service. The workplace is becoming one of the most popular locations to host the traditional office Christmas party – not having to pay for a venue allows employers to spend more on entertainment, drink and a better-quality menu. When you use our services, we can help make your event successful with a menu that will leave everyone feeling happy, all at a reasonable cost.
---
Our Festive feasts
---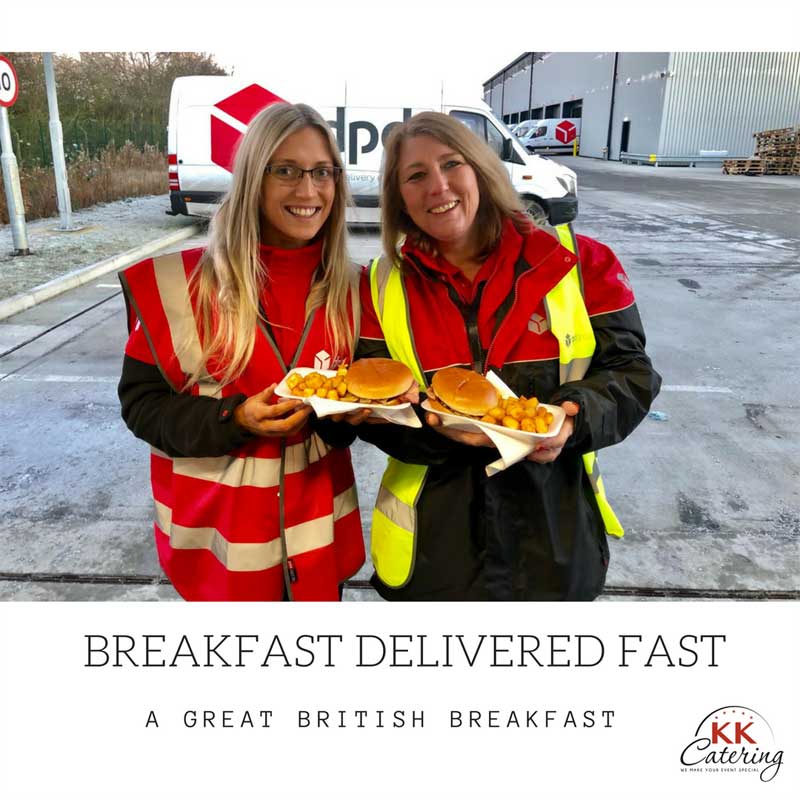 We do all of the hard work for you when you book us to supply your Christmas office catering. We can help you put together a menu that is bound to satisfy, whether you want a sophisticated sit-down affair or a buffet. We will do everything possible to make sure that your event is memorable for all the right reasons.
We are more than happy to cater for any type of event too, whether you want a Christmas breakfast, a traditional Christmas lunch or an evening party, we have the expertise to put together the best food to match up with the type of event that you desire
---
Our sparkly Service
---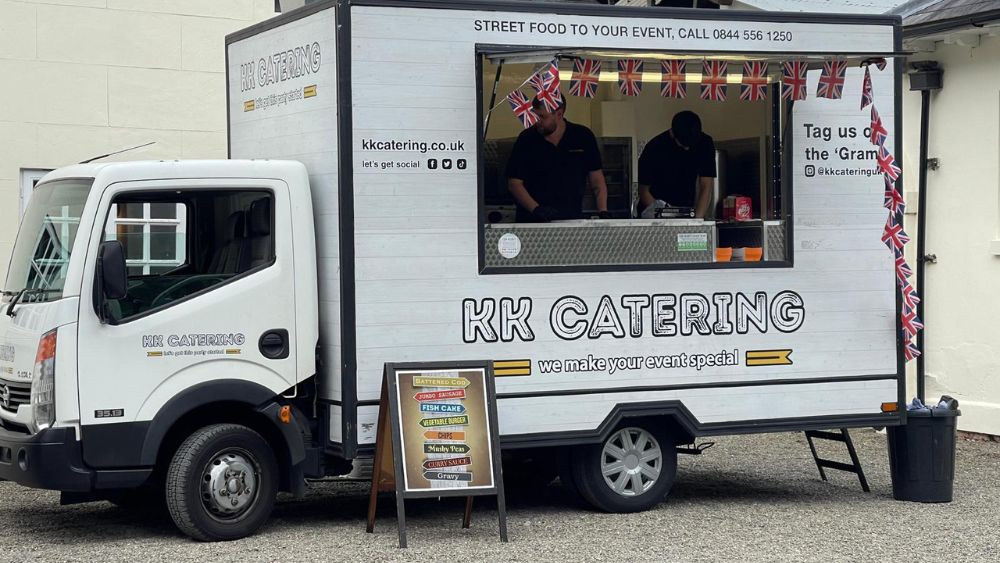 When we provide Christmas office catering, we actually bring our mobile kitchen to your workplace on the day of the event. This means that we can prepare the food on-site with minimum disruption to your operations; you really will hardly know we are there.
Once the food is prepared, we can either serve it straight from our kitchen, set up a buffet station wherever you would prefer, or you can hire our professional staff to serve the food to your guests.
We will work with you from the day you book us to cater your Christmas office party to create the perfect event. We want to ensure that everything is just how you want it, from the menu right through to the way that the food is served. With our impressive food, we really are the very best option when it comes to meeting your catering needs.
---
Our range of delightful December dishes
---
We have plenty of experience when it comes to Christmas office catering and we really know what works when it comes to putting together a menu. We have delighted many customers in the past with a range of different dishes. We are sure to have some options to cater for your event, no matter what type of theme you are going for.
To help you get a better idea of how we can meet your needs, we'll describe some of our most popular menu options below.
---
Hot Roast Turkey Cranberry Sandwich
---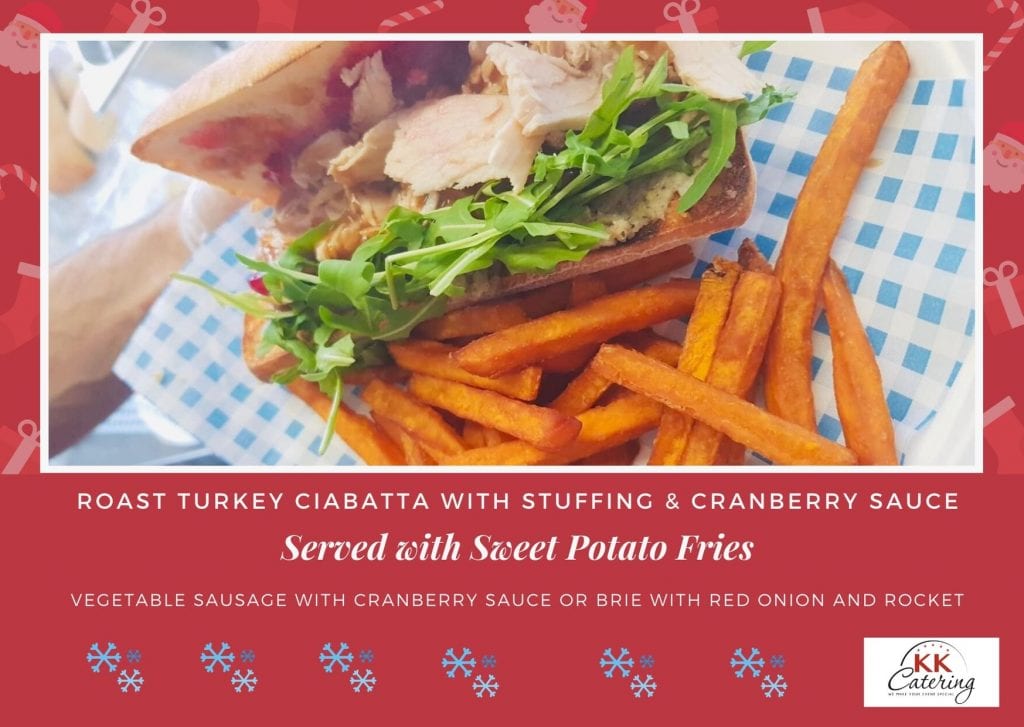 Our Turkey Cranberry sandwiches are perfect for a quick to-go meal in a relaxed environment. We serve up a delicious roast turkey panini to which guests can add as much stuffing and cranberry sauce as they desire. This is served with sweet potato fries.
We also have an option for vegetarians. This includes veggie sausage along with cranberry sauce or brie as well as red onion or rocket. We love our paninis and we know that you and your guests will too.
---
New York Bagels
---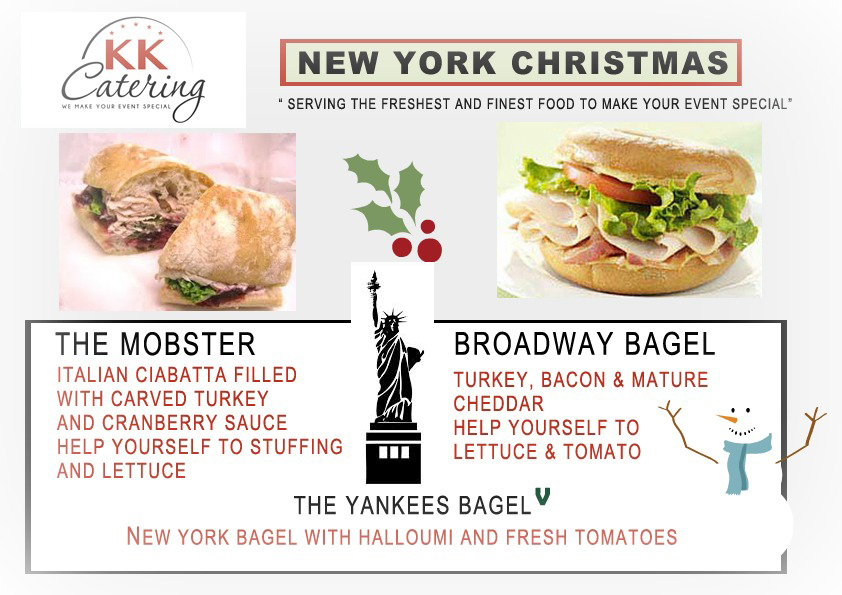 Our New York Bagels are perfect if you want a laid-back, casual lunch but really want to make a statement with the food. With this option, there are three choices of bagel.
The Mobster is actually served on ciabatta and includes turkey and cranberry sauce. Guests then have the option of adding their own stuffing and lettuce to their own tastes.
This is literally Christmas in a sandwich. The Broadway Bagel includes turkey, bacon and mature cheddar. Guests are free to add lettuce and tomato to their liking.
For the vegetarians, there is the Yankee Bagel, which includes halloumi and fresh tomato.
We guarantee that your guests will find our range of New York Bagels delicious and satisfying.
---
Roast Turkey Dinner
---
If you want to go all out and have a sophisticated sit-down Christmas meal, we can definitely deliver for you. Expect roast turkey along with all the trimmings all served up to your guests as they take a seat at the tables that you have set up.
We will even have a vegetarian option to ensure that everyone is catered for. We really believe that our Christmas dinners are one of the best around.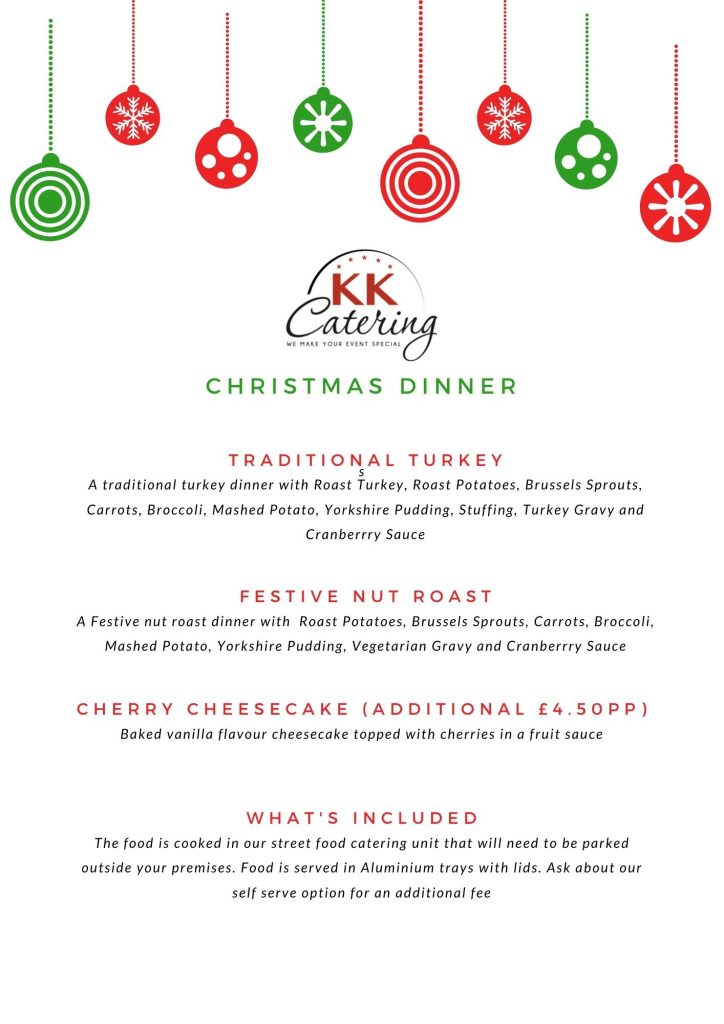 ---
Make it Magical
---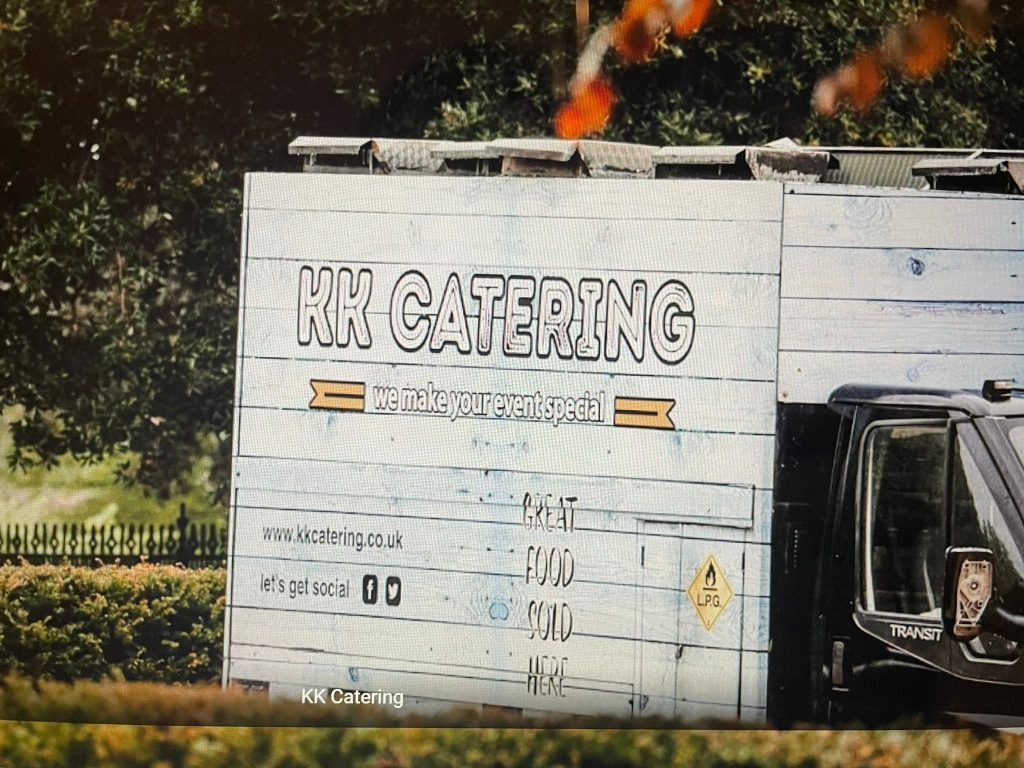 Here at KK Catering, we love Christmas office catering. We want to make sure that your guests enjoy their experience and we strive to really deliver both in terms of service and delicious food. Contact us today using the form on this page to discuss your requirements – we would love to hear from you.
Get your Price in Real time
What our Customers say