Mexican Street Food Van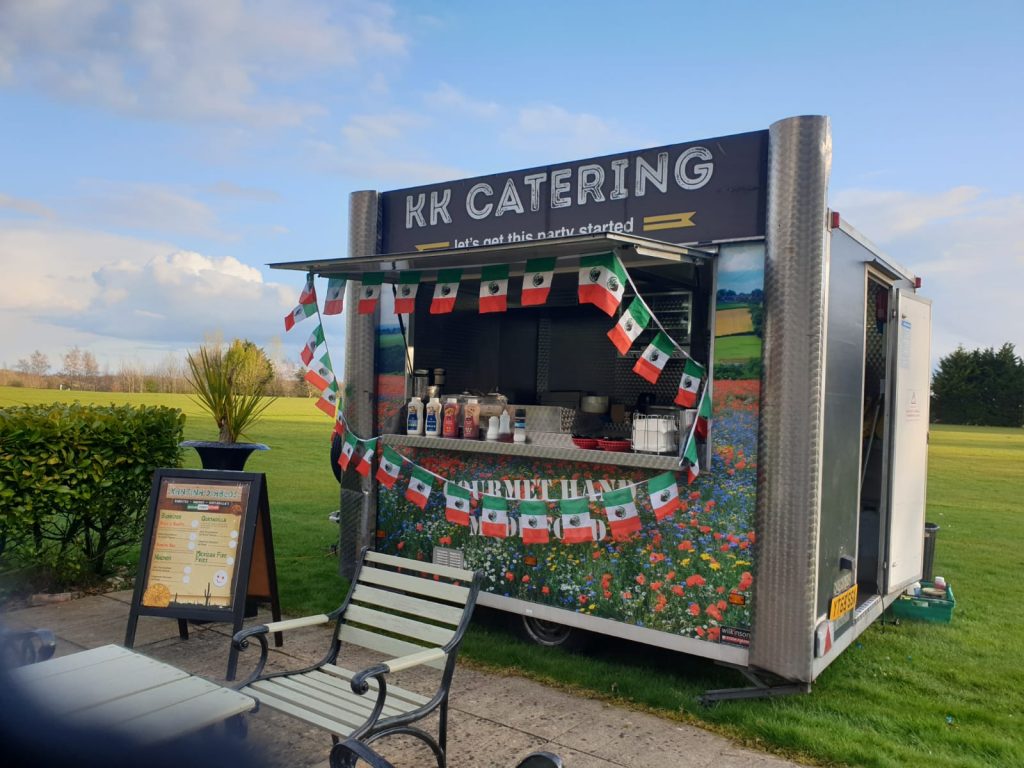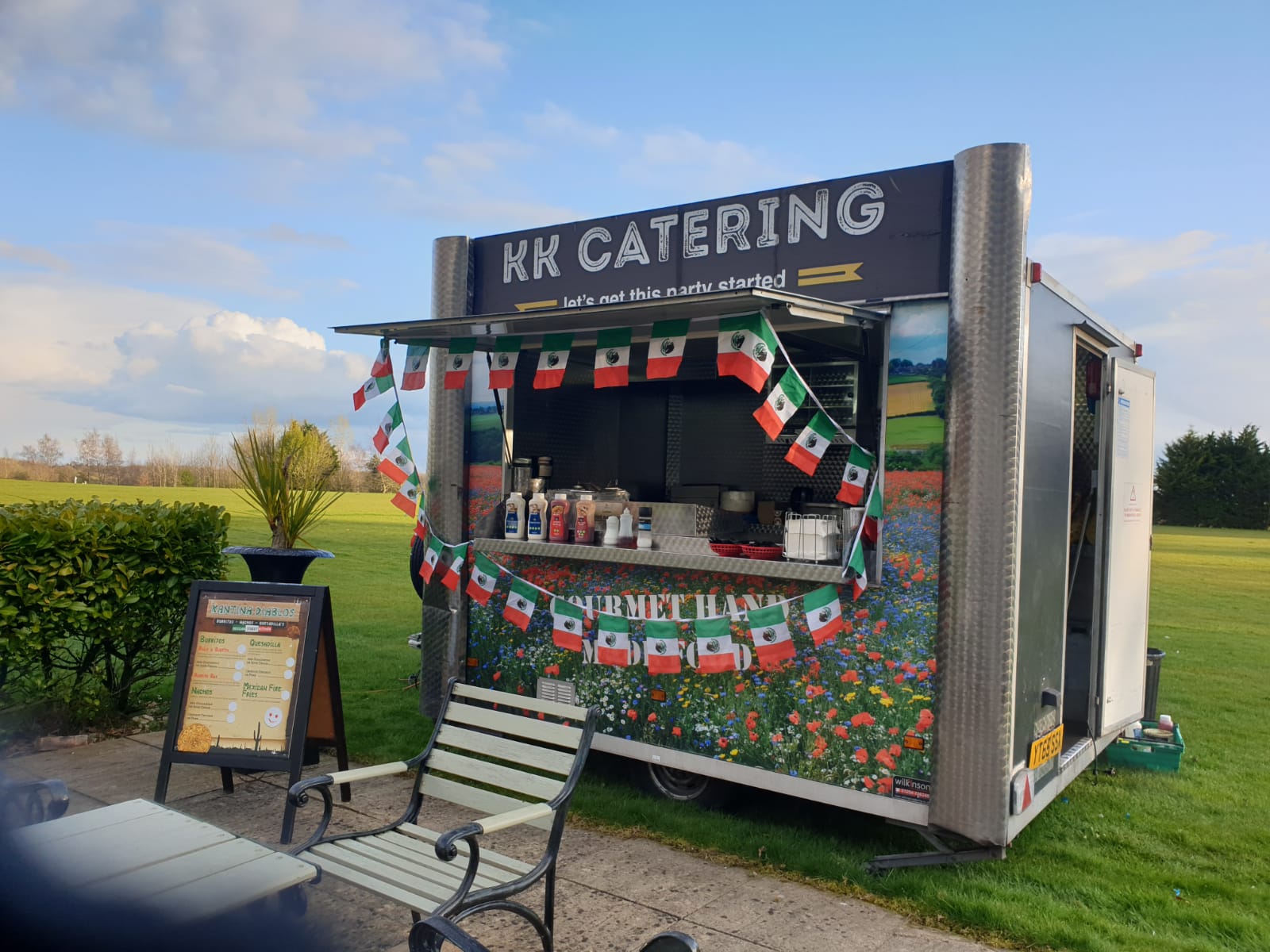 If you want to experience the very best street food Mexico has to offer then look no further than Kantina Diablos – our Mexican street food van, which is the latest street food mobile catering unit from the UK's leading event caterers KK Catering.
---
Mexican Street Food
---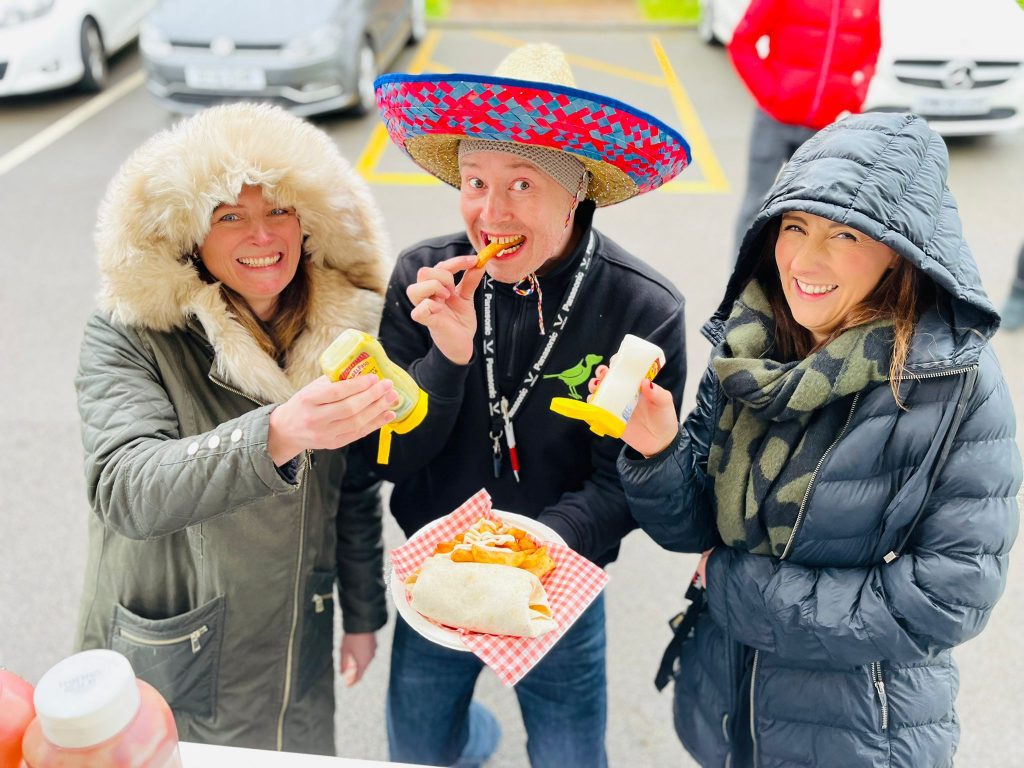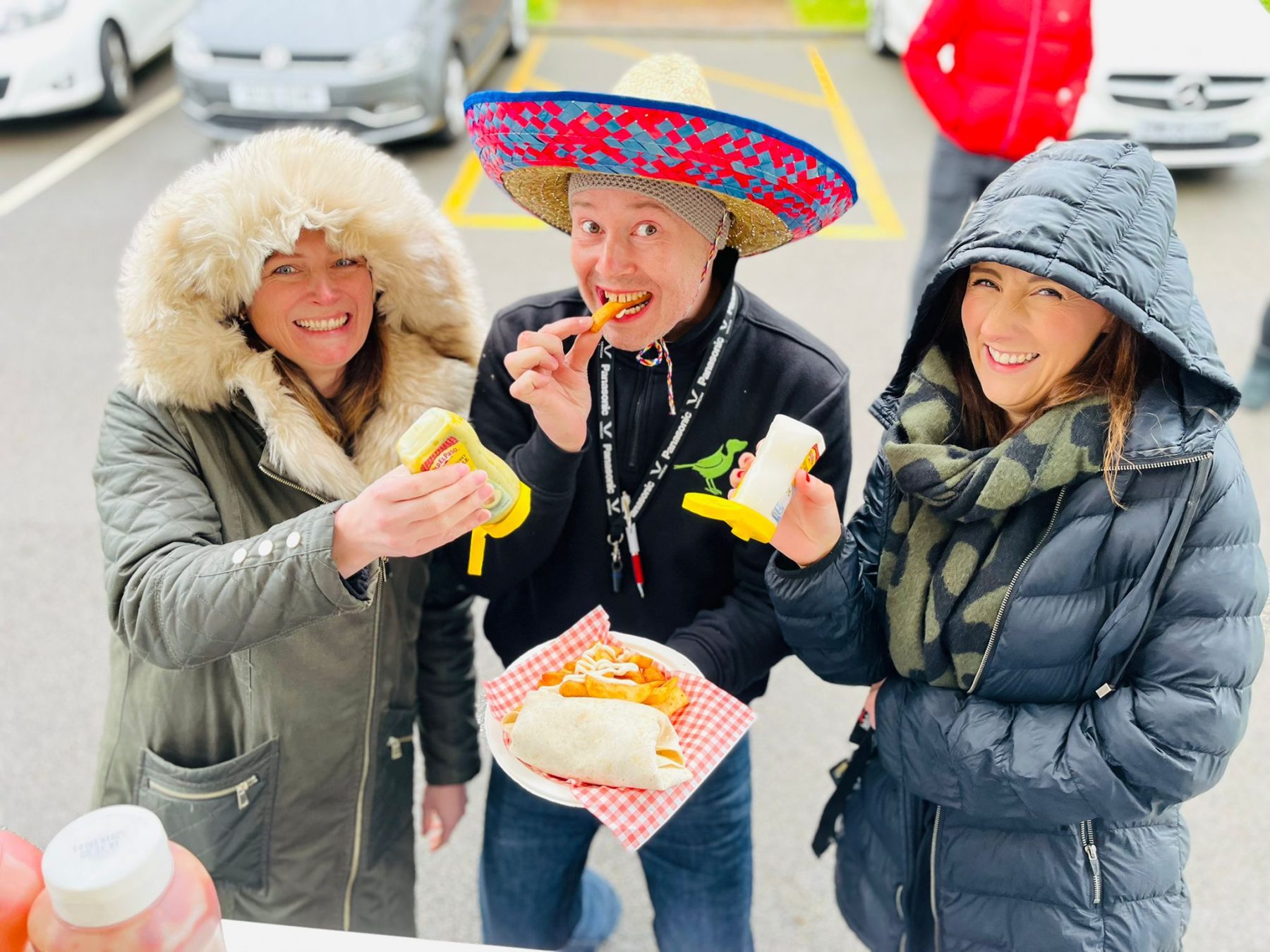 Our Mexican street food van uses the freshest ingredients in order to bring traditional Mexican recipes like burritos, nachos and quesadillas to life.So whatever the event you're planning – whether it be a party, a wedding, a music festival, or a sporting or corporate event – we have both the proven track record and the ingredients to make sure your guests can enjoy the authentic taste of Mexican street food.
---
Brilliant Burritos
---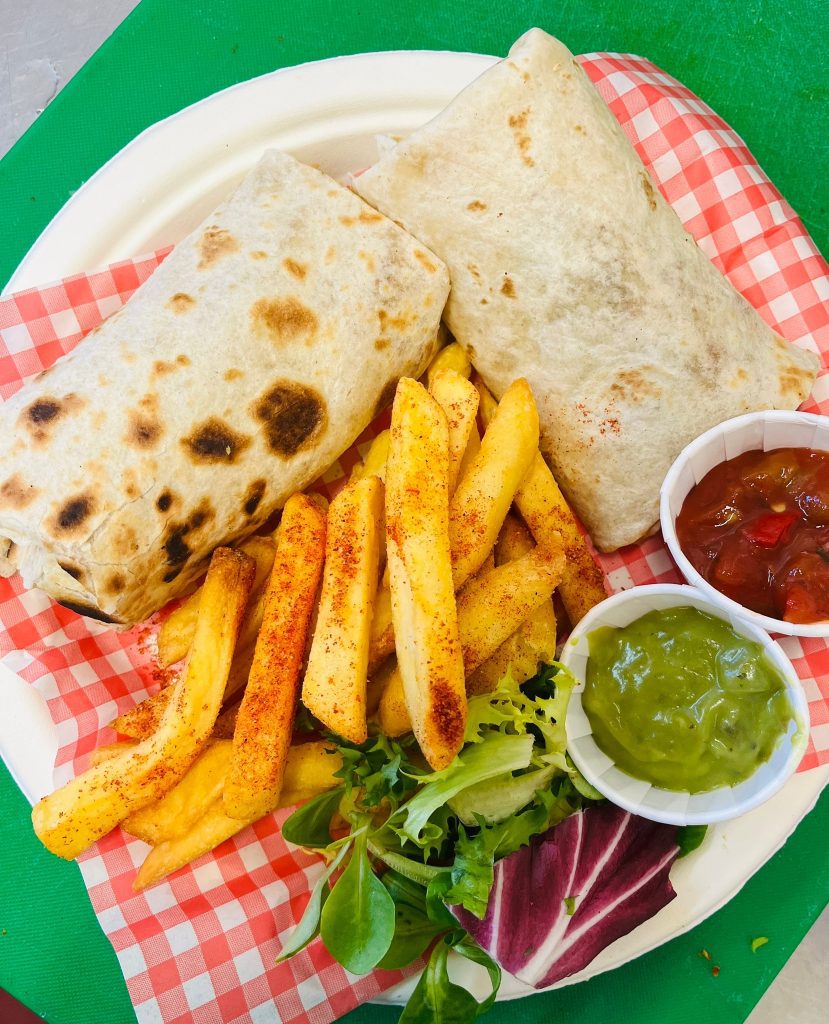 When it comes to our burritos there's a choice to suit everyone. Your guests can build their own burrito by filling a soft warm tortilla with either slow cooked pork or chipotle chicken. Chipotle is a Mexican jalapeno chilli with plenty of kick to it, so this traditional Mexican dish is guaranteed to spice up your guests' taste buds. Add rice, pinto beans, grated cheese and salsa, and it's time to shout 'Orale!' (Meaning 'right on!')
Your guests will be able to choose from 12 hour smoked pulled pork or tasty chicken breast, which is all served with lime and corriander rice, fresh guacamole, pico de gallo and sour cream.
---
Quesadilla – (Kay say dee a)
---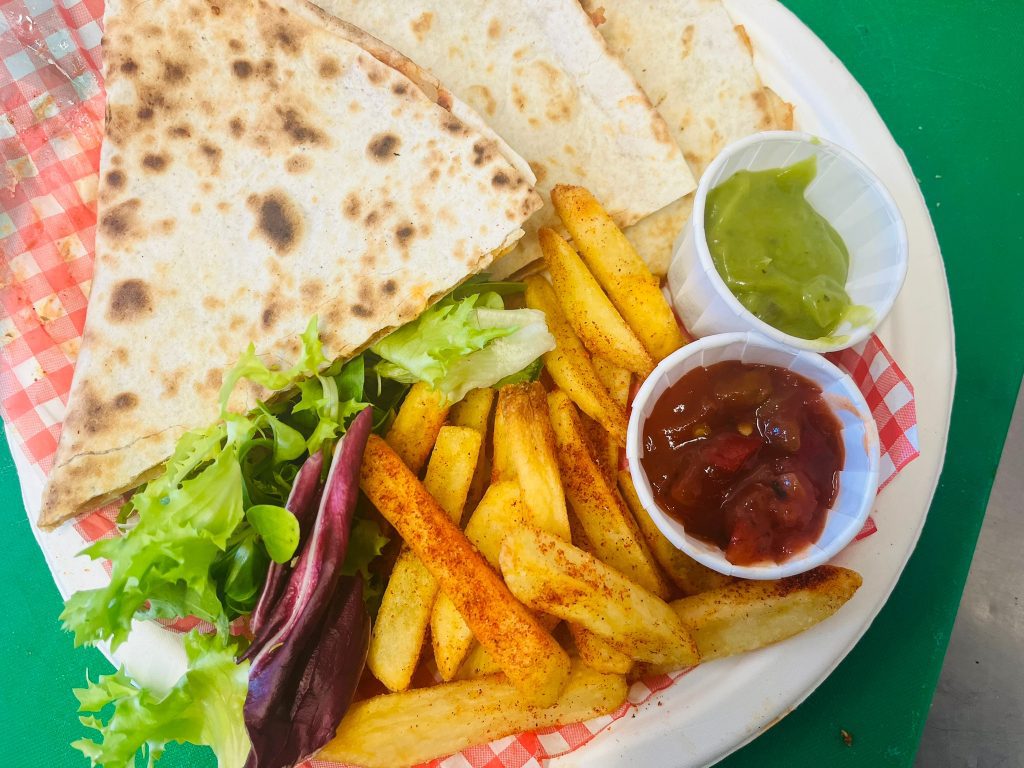 Then there's the quesadillas – which is like a Mexican-style stuffed pancake, a bit like a toasted sandwich, made with large toasted tortillas bursting with melted cheese and a choice of delicious fillings. They're a taste sensation and will go down a storm with your guests.
---
Nacho Delight
---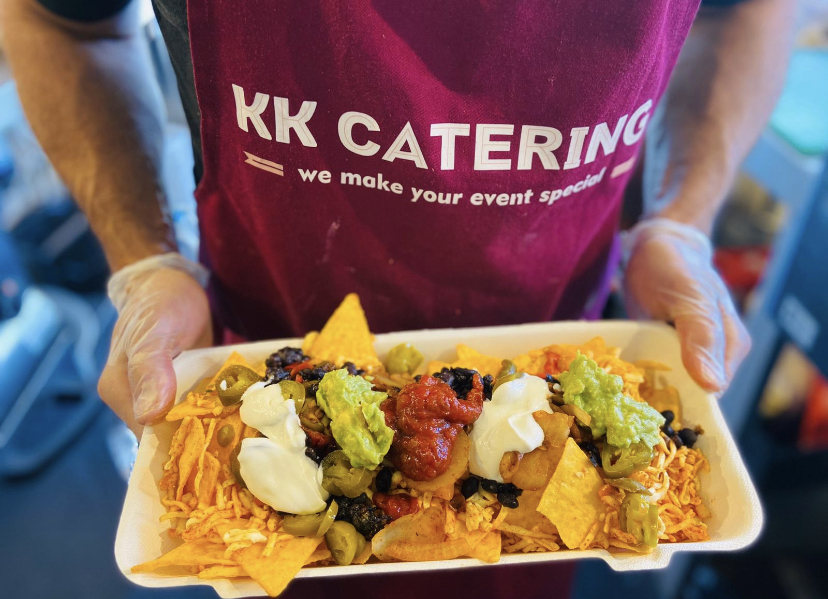 Plus don't forget the nachos! Everybody loves a pile of crispy tortilla chips smothered with melted cheese, some guacamole and sour cream to dip them into. Plus you can top them with pulled pork or chicken to seal the deal
---
Say Hola! to Breakfast
---
You can start the day with a burrito, too, Our breakfast burrito option is filled with delicious sliced-back bacon, Lincolnshire sausage, mushrooms, free-range scrambled eggs, tomatoes, and crispy potatoes. Breakfast burritos also come ready for vegetarians – just hold the bacon and sausage and replace it with a Vegan Sausage.
View our Breakfast Burrito Bar page
---
Testimonials *****
---
---
Make it Happen
---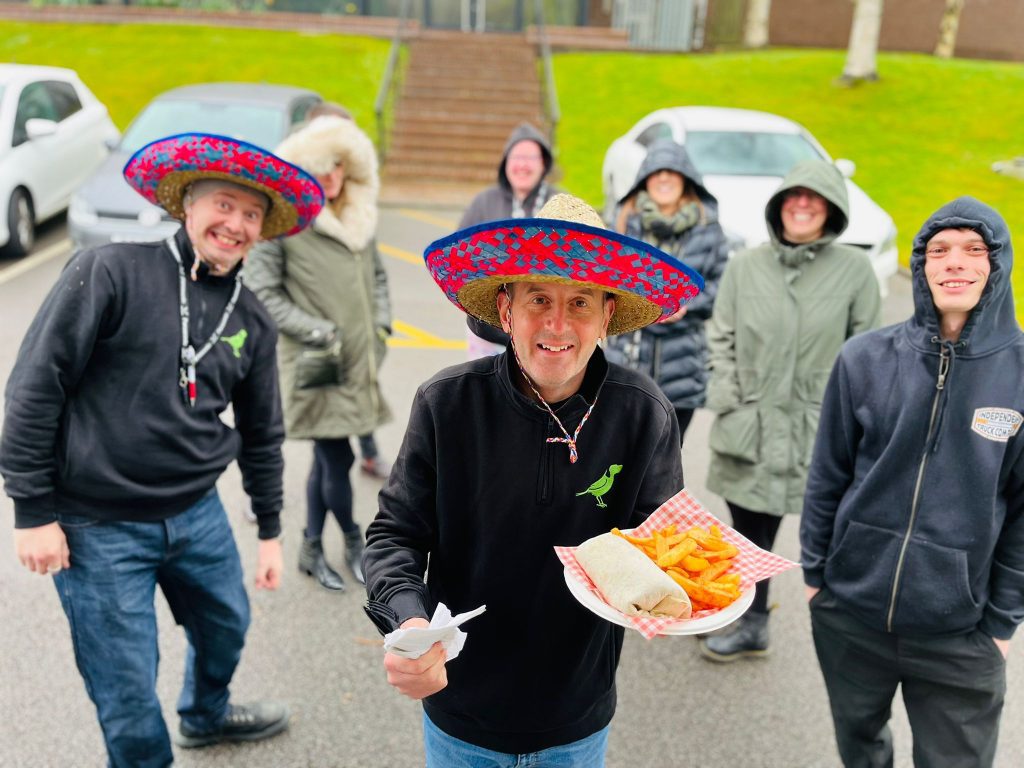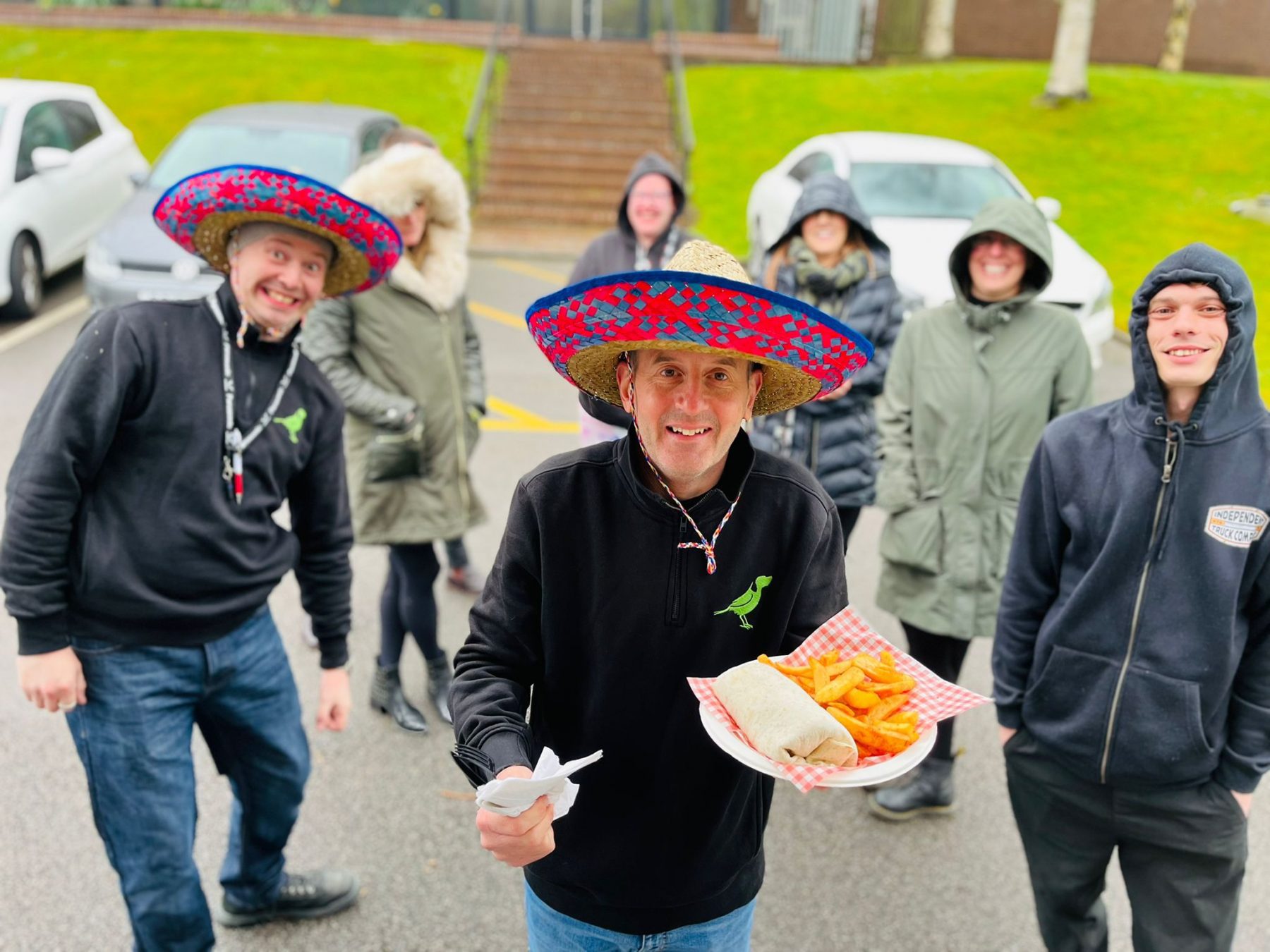 If you want to bring the authentic taste of Mexican street food to your event then use the form on this page to get a quote for our Mexican street food van & take the 1st step towards making your event special.
Get your Price in Real time
What our Customers say