February 14th always seems to all be about the couples. Shower your staff with affection this Valentine's Day with a lunch lovingly prepared by KK Catering. Sometimes you have to go the extra mile to make your staff happy – read below to find out how.
---
Pick Up the Morale
---
It is hard to turn on this most saccharine sweet of days without colliding with giant cards, even bigger bunches of red roses and lovers gazing into each other's eyes over a candlelit dinner, for two.
However, how about those people who do not have significant others to celebrate Valentine's Day with? This is where you step in, bosses, or even generous fellow co-workers. Why not splash out and provide a free lunch to staff by booking a KK Catering van to roll in on the day. What better way to pick up the morale of all your love-lorn workers?
---
Variety Of Foody Delights
---
KK Catering is fast becoming the best in its field. Available to hire out for a whole host of events including birthdays and weddings, as well as attending some of the country's top festivals, our catering team are building a reputation for their tasty food and excellent customer service. As proof of our calibre, we received the highest possible rating from the food standards agency in 2012.
If you are stuck for staff catering ideas a visit to our unit page will reveal a whole variety of different foody delights inspired by street food from all around the world.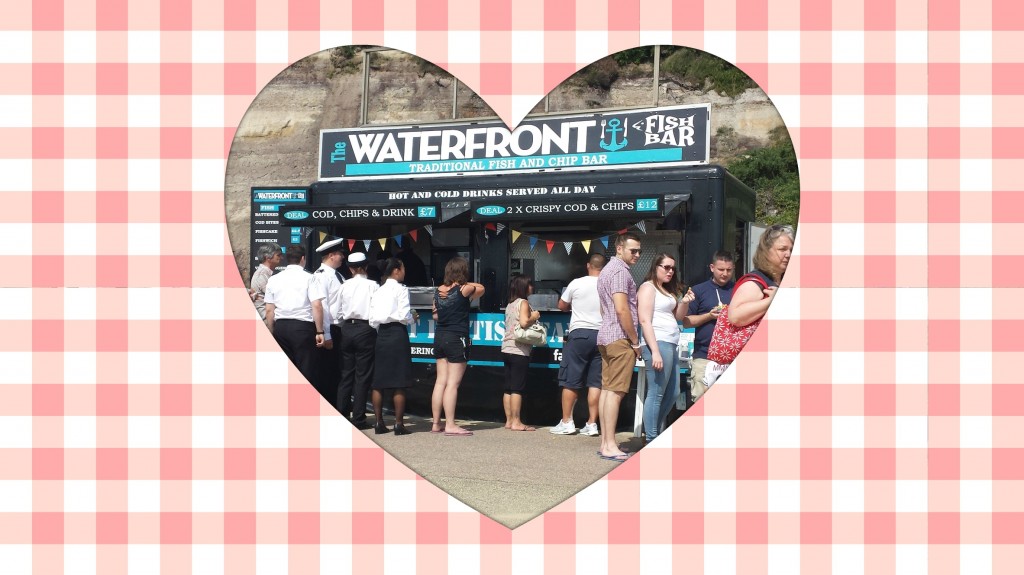 Bring everyone together this valentine's lunch time.
Choose from the Waterfront Fish Bar, which dishes up traditional fish and chips with the tastiest cod, chunkiest chips and golden batter. The fish bar also serves genuine Lincolnshire fish cakes and KK Catering's signature sausage.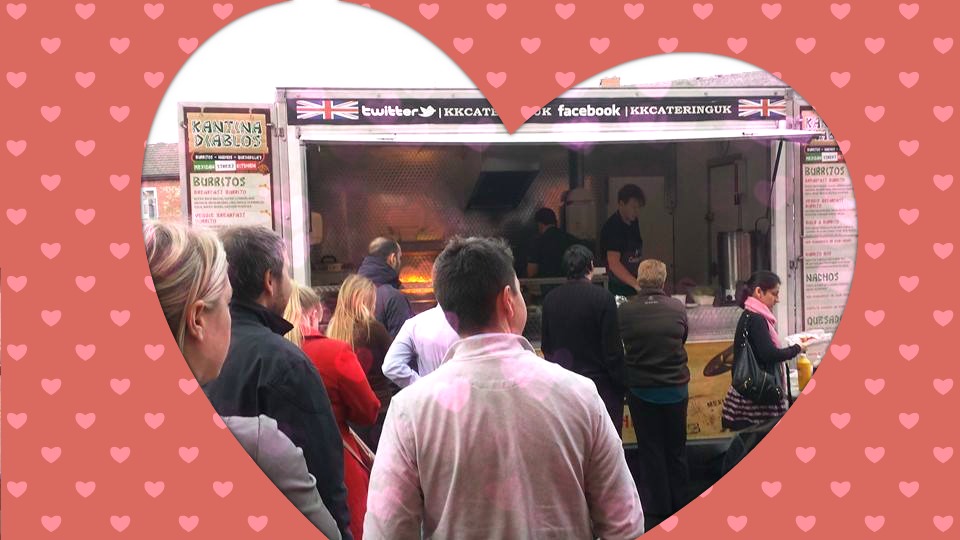 Put some spice into your staff's Valentines day lunch with Kantina Diablos, our fiery Mexican Burrito Bar
Kantina Diablos offers Mexican street food including burritos, nachos and quesadillas. In an added bonus, diners can build their own burritos by filling warm tortillas with a choice of slow cooked pork of hot and spicy chipotle chicken and the van comes with its own Latin music to get everyone in the Mexican mood.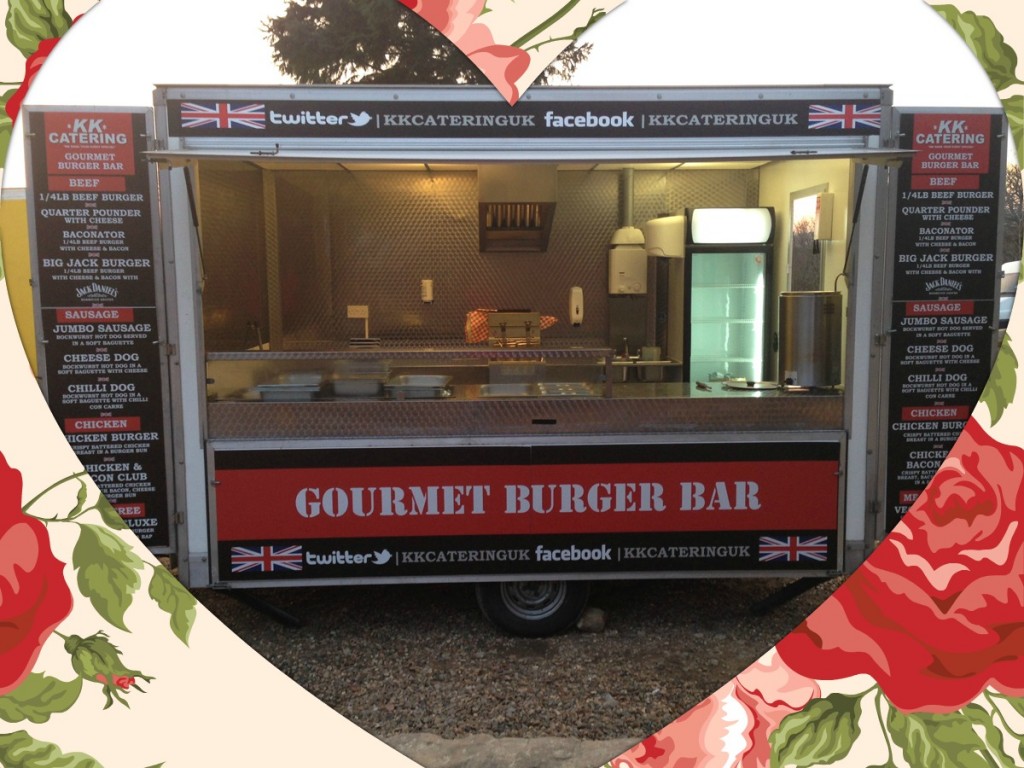 Let our delicious Angus burgers have your staff licking their lips this Valentine's Day or why not plump for the Gourmet Angus Burger Van with a choice of angus beef, chicken and bacon, wild boar or venison burgers. Vegetarians are not forgotten with delicious vegetable burgers wrapped in breadcrumbs.
So what are you waiting for? Let the Valentine's Day grub be on you.
To find out more or get a quote click here or give us a call on 0844 740 5001.