Burger Van Hire – Gourmet Burgers & Dogs
You may also be interested In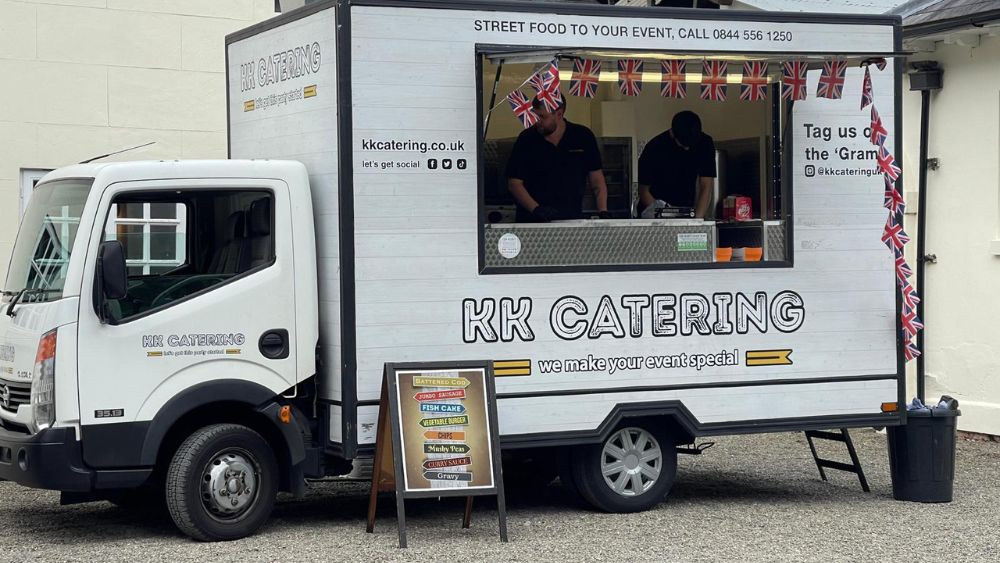 When it comes to providing tasty hot food at any type of event, then look no further than the mouthwatering menus provided by our chefs from KK Catering's burger van hire.
---
Why burgers are so important at events and on location
---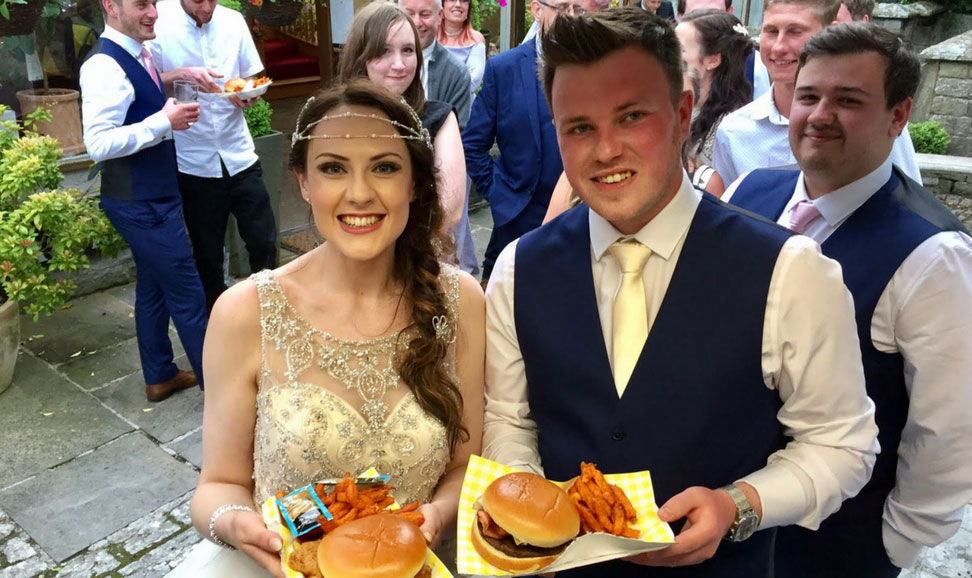 A new study has found that burgers are becoming more and more popular worldwide. Even in France, the world capital of cuisine, 75% of food outlets serve at least one variation of a 'hamburger'.
Here at KK Catering we understand why burgers are so popular at any event, for catering at work sites and on location. Burgers are a versatile and delicious fast food, giving customers a range of ways to personalise what they order quickly and efficiently.
---
Making sure you get the right burger van hire
---
Of course, it can't be just any burger van you hire, as for successful events and other outside catering you need high standards of customer service, delicious food and a reasonable price.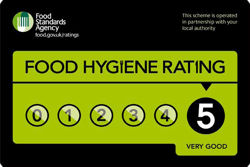 This is why KK Catering burger vans and the team of chefs are welcomed at every type of event and location. We use only quality ingredients and stay one step ahead of health and hygiene standards. Your customers get delicious and SAFE food outdoors.
---
Burger van to suit any event
---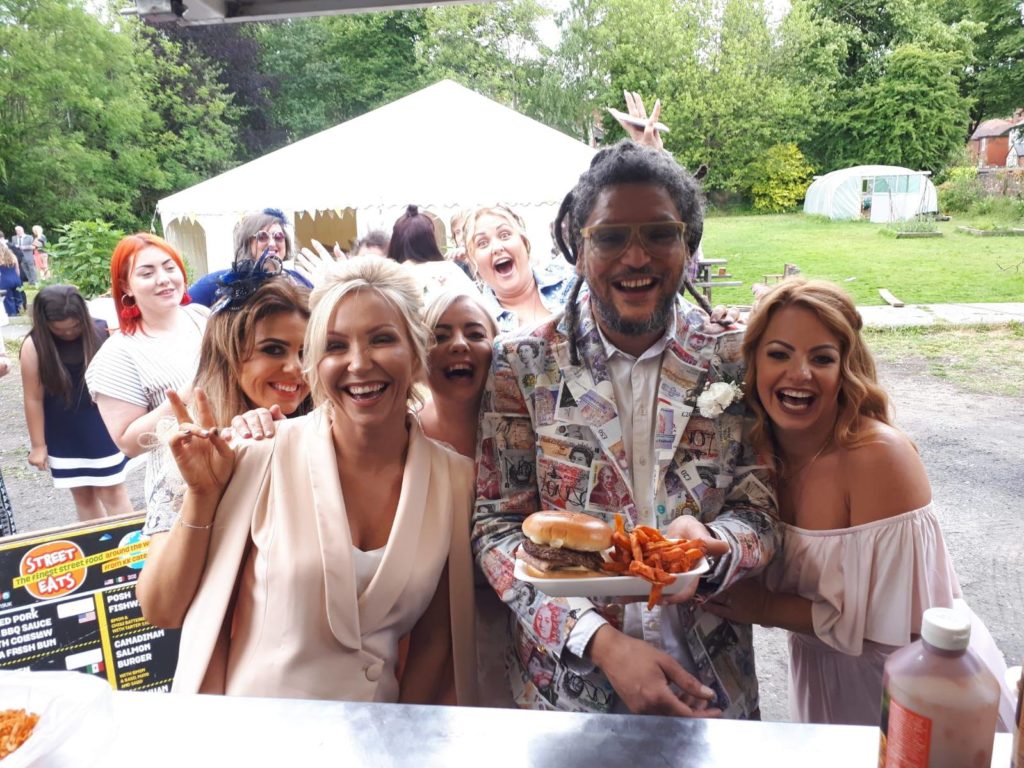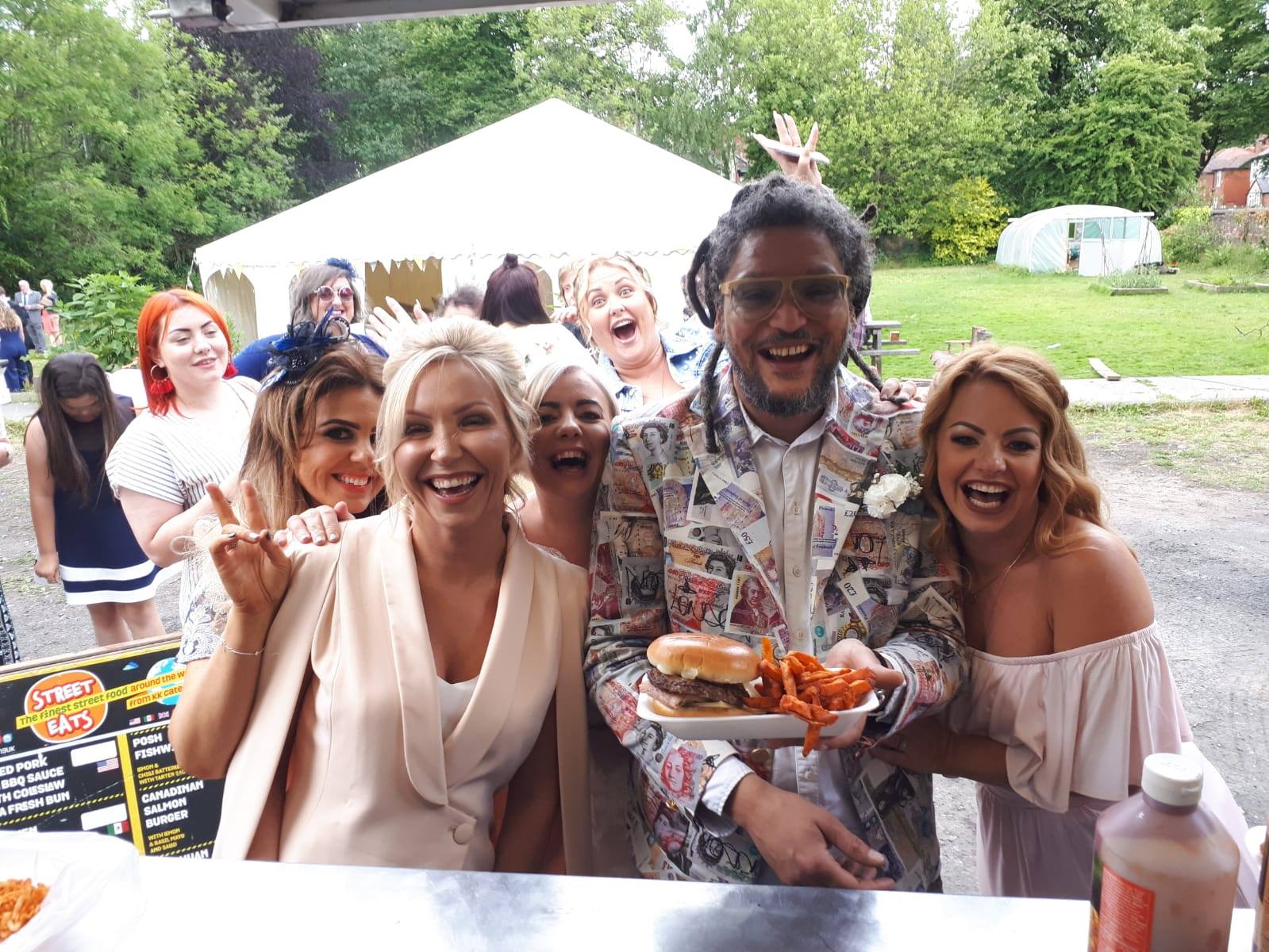 Burger van hire from KK Catering can keep hungry customers and guests happy at any event, throughout the UK. Burger vans are ideal for corporate events, providing hot lunches on work sites, helping to fund-raise for school fairs and charity activities, and offering popular, fast food at festivals and charity days.
They are even becoming increasingly popular for weddings and other parties for a fun and easy catering idea.
---
Mouth watering Burger Menus
---
We offer customers or workforce's lots of options to choose from when it comes to our burger's.Our Angus beef, crispy chicken, smoked bacon, wild boar or venison burgers are grilled to perfection and served in a soft bun. You can add sizzling onion, fresh lettuce and a range of sauces including piri piri mayo for an exotic touch.
Other options include crunchy veggie deluxe burgers. This vegetarian burger van option will have the meat eaters queuing for seconds. These burgers are packed with delicious vegetables, wrapped in golden breadcrumbs and served with freshly made salad and coleslaw.
KK Catering works hard to offer choices and up-to-date menus in our burger vans, so we are always happy to discuss what sort of food will match your requirements.
Our main options for burger van hire are: Classic Burger Menu, Gourmet Burger Menu or Woodland BBQ Menu.
---
Making it easy to pick a burger van and menu
---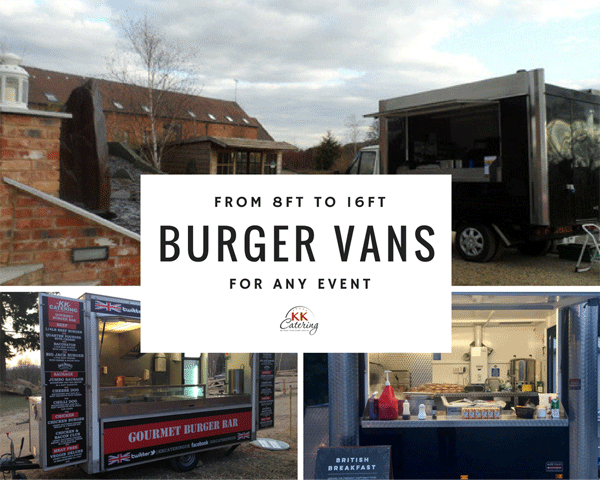 Our well-equipped and spotless burger vans range from 8ft to 16ft wide, and all carry the highest possible rating from the food standards agency. When sourcing hot food van hire in the UK, the assurance that you are getting the highest standards in hygiene from reliable, all weather caterers is vital.
We support both professionals and volunteers who are organising outside catering of any sort. We can also advise on ways you could use burger van hire to provide fast, delicious quality food at indoor events too.
The Catering standards are high, but our costs are reasonable.
Contact us today to discuss burger van hire prices and how well our menus will fit with your event. Call 0844 556 1250 for your free no obligation catering hire quote or fill in the form we can match our burger vans to your event and budget.
Get your Price in Real time
What our Customers say