Have you decided on a theme for your wedding yet?
If not – choosing your food first might just help lead the way!
What's even better is that budget wedding food options often lend themselves well to the most fun themes! Here are a few ideas that might inspire you…
---
Fish And Chip Van Hire
---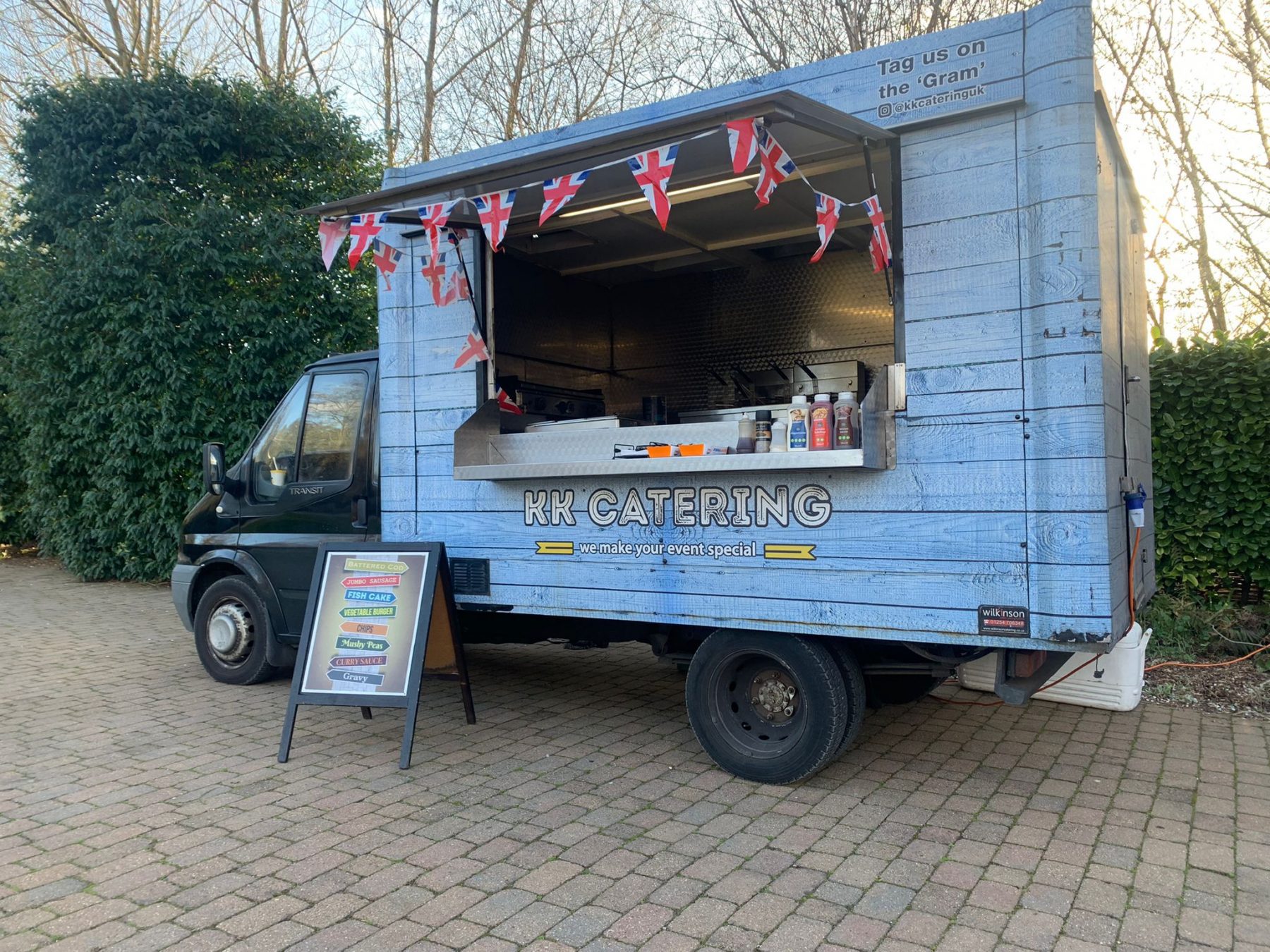 Hire a fish and chip van and you could embrace a 'day at the seaside' theme for your big day. If you're not crazy about flowers, centre pieces could be jars of shells, or even mini buckets and spades, filled with old-fashioned sweet treats and sticks of rock. Place settings could be your guests' names written on pretty pebbles, and if you hate the idea of formal dining, why not ditch the tables altogether in favour of deck chairs in your wedding colours? You could even hire a Punch and Judy show to entertain your guests while they munch their fish and chips. Oh, and cocktails with paper umbrellas and colourful swizzle sticks are basically essential for that real beach wedding feel!
---
Burger Van Hire
---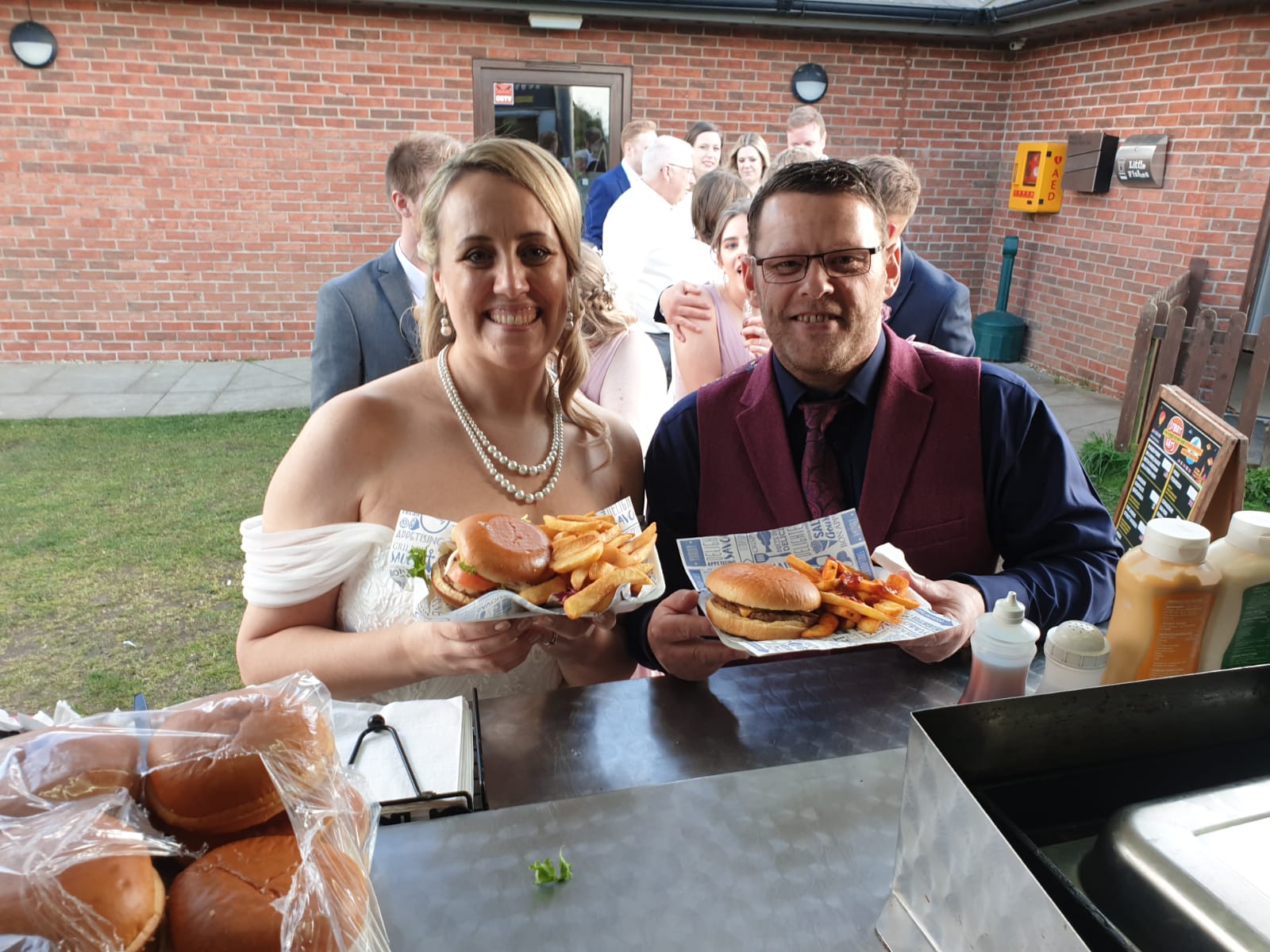 Do you and your special someone love all things USA? Maybe you're even heading to The States on your honeymoon? Why not make that the theme of your wedding? Go wild with the red, white and blue, fill your aesthetic with stars to match the US flag, or get a little bit more niche. Burgers are synonymous with movies like Grease – how fun would a 50's style Americana wedding be? You could dress your tables up like a retro diner, and maybe even track down a proper jukebox that your guests can enjoy in place of a band. If you think your guests will be up for it, you could even encourage a retro dress code too!
---
Pie And Mash Van Hire
---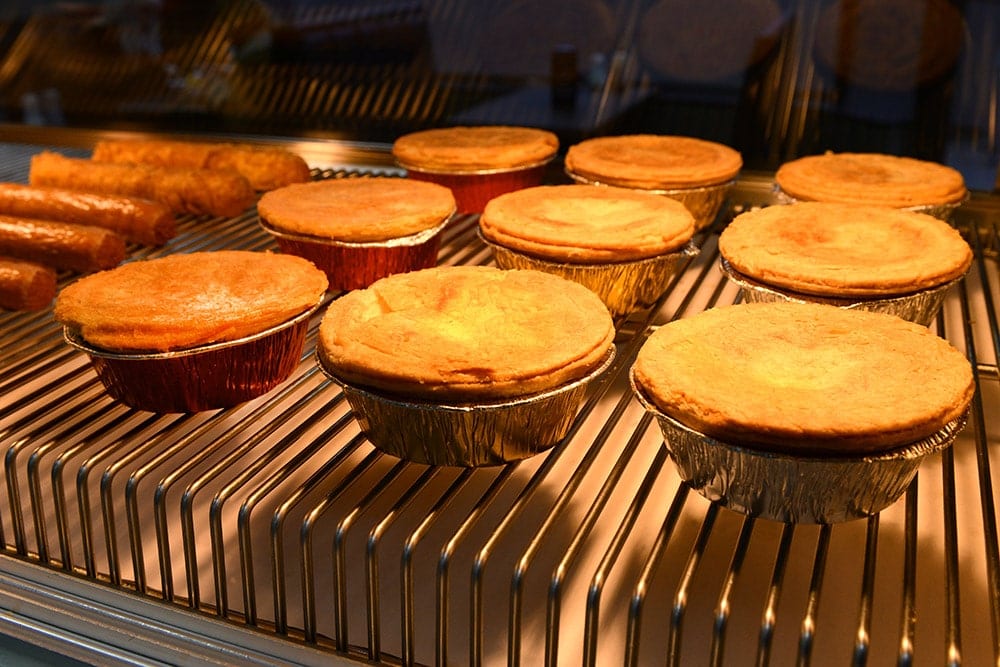 Are you getting married in the summer? Do you love music? Don't just get married – throw your own festival of love! Start as you mean to go on and design your invites to look like a festival flier or ticket, and then let your imagination run wild. It's a theme that will work especially well if you're planning to get married outside and/or if you're having live music. The décor options can be budget-friendly too – think posies of wildflowers as your table centerpieces, vintage fabric bunting, fairy lights, and dancing 'til dawn! You could even have custom wrist bands made with your names and the date to give to your guests as wedding favours – a true festival-style keepsake. (If you really want to embrace that festival vibe wedding and your budget allows and you can find a field big enough, why not hire two or three different food trucks and let your guests take their pick, just like at the real deal.)
---
Kebab Van Hire
---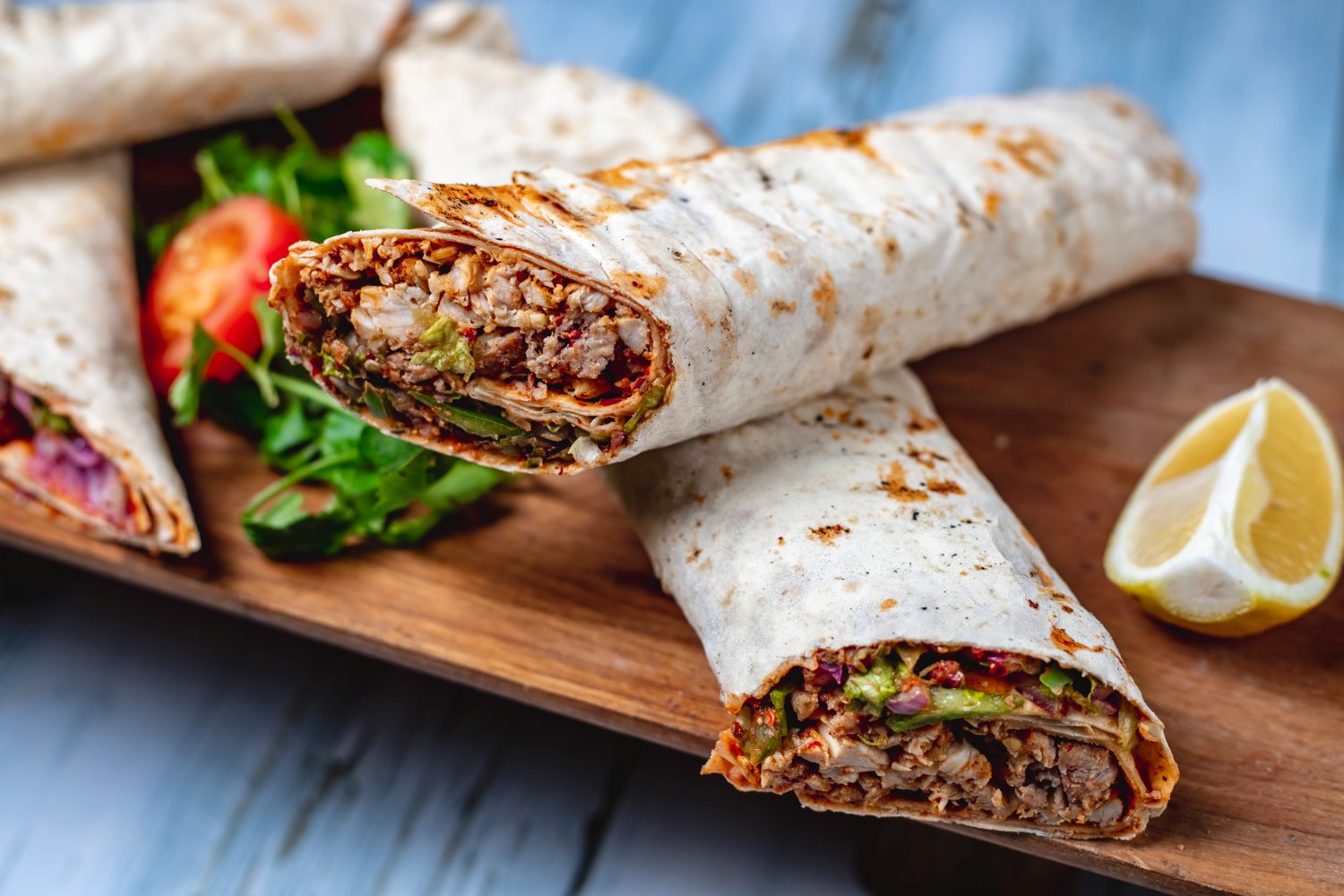 Did you meet your special someone on a night out clubbing? Have you been dancing the nights away and getting a kebab on the way home together ever since? Then why not turn your wedding reception into your own private nightclub – complete with kebabs for the way home! You could go as kitsch as you like with this one. Name your tables after your favourite DJs, have glow sticks as favours to encourage everyone to hit the dancefloor, go overboard with disco and UV lights, and of course your top table could be roped off as the VIP area.
---
Dessert Van Hire
---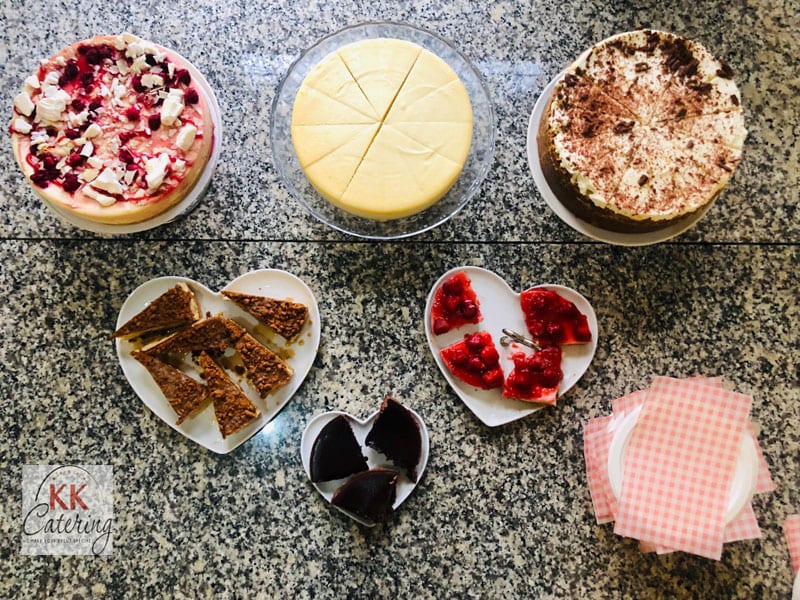 Are you all about glamour? Do you love nothing more than dressing up for a really fancy night out? Then why not indulge yourself and plan your wedding as a glamorous black-tie event, complete with a bougie dessert van to indulge your superstar guests? Maybe you could create your own custom wedding cocktail to serve alongside the sweet treats? You could even go full Hollywood, with little Oscar statue centrepieces, or table numbers on old-school movie clapper boards, as well as make your way down the aisle on a red carpet fit for the superstar you are.
---
The Options Are Endless
---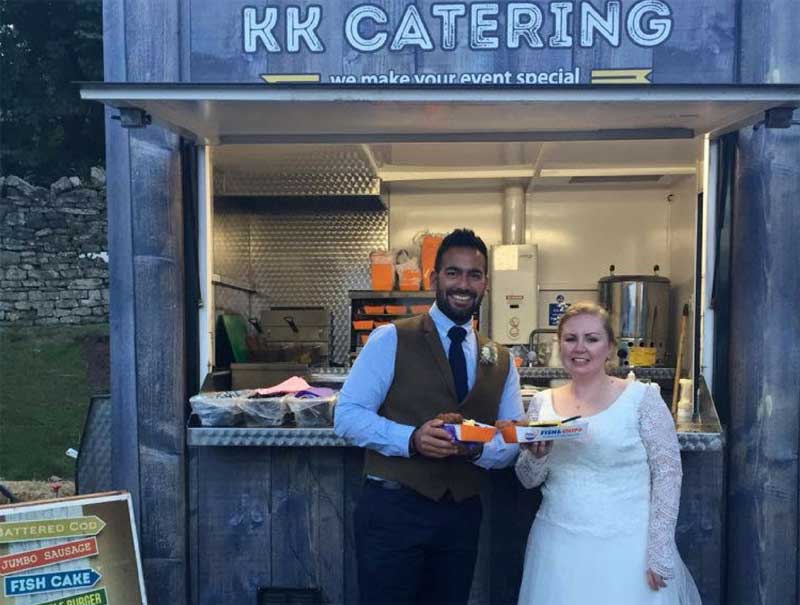 You could even do something as simple as picking your own favourite food, perhaps a noodle bar van if you can't resist a Chinese takeaway, or a pizza van if it's your Friday night treat, and just embrace that as your theme. You're marrying your favourite person, so why not make the theme of the day a celebration of all your favourite things?
The bottom line, whatever you decide, is that it's your day, so you should 100% do it your way. If the thought of a stiff, boring, formal sit-down dinner makes you want to run and hide, KK Catering are here to help. There are so many other options available, so get in touch to find out more.