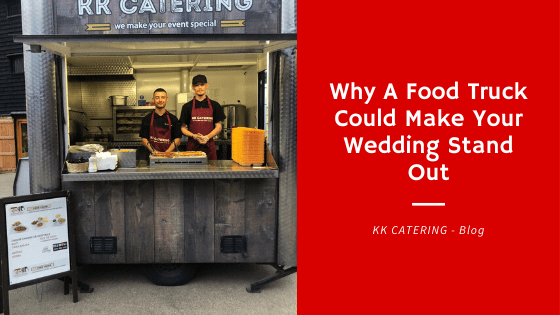 Why a food truck could make your wedding stand out
Your idea of the perfect wedding ceremony and celebration could – and should – be highly personal to you and your partner. And why not? After all, anything goes when it comes to planning your perfect day!
For many happy couples, the new normal is a quirky, fun wedding that is brilliantly memorable; this is their once in a lifetime event, so why should it look and feel like a stereotypical marriage celebration?
---
Top tips on a fun, unforgettable wedding
---
One of the best ways to make your wedding stand out is to serve up food in a novel and engaging way, such as a food truck at your reception.
This is an increasingly popular option for many reasons.
The first is the wonderful variety of food trucks you can book for weddings. You get to choose the sort of cuisine you love; whether you opt for fish and chips, Asian street food or pizza, there's a van to hire to serve that food!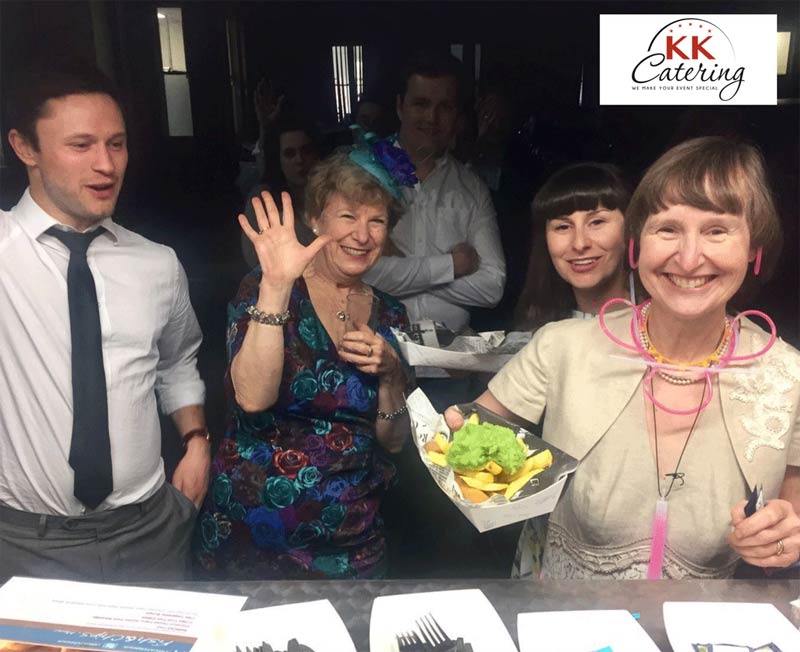 Did you know that you could even serve a traditional carvery meal at your event, from a fun and funky food truck?
This is not just about choosing your favourite cuisine though, or giving your wedding guests something to talk about. The advantages of wedding food trucks include the potential to manage reception costs and create really versatile catering for your 'do'.
---
What you need to consider for a reception food truck
---
Your first step is to research nearby food vans that serve food for events, or else a van for hire with a chef willing to make the commute.
You also need to decide whether this will be the sole source of food for your entire reception catering, or is it just a convenient and unusual way to keep evening guests fed and entertained following a sit-down meal?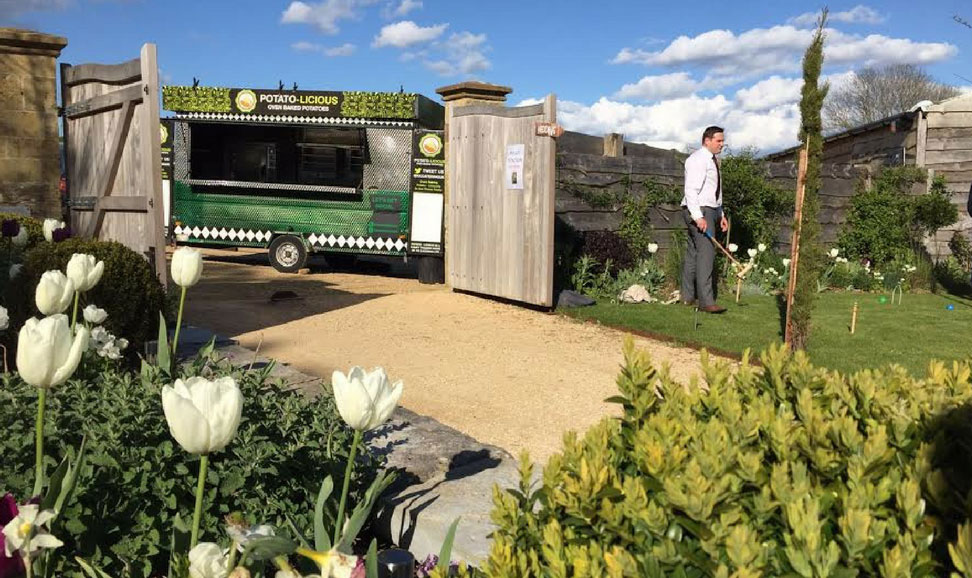 Thirdly, you need to find a venue that is willing to accommodate this wedding catering option. As mentioned, this is a flexible and fun thing to do, so you could choose to hold a more informal or even open-air wedding reception safe in the knowledge that your event catering is easily sorted.
As soon as you have guest numbers and any food allergies and issues listed, brief the company offering wedding food trucks.
KK Catering is ready and able to accommodate a wide range of special requests for food trucks for wedding receptions, but the menu will always include delicious items served with character and warmth.
P.S. – food trucks at weddings also make a great photo opportunity! Just browse our website and see for yourself.