A taste of the globe? Global tastes for your wedding
Weddings are often international affairs hence the title of this post-Global tastes for your wedding. Even when the bride and groom aren't from different countries (and that's increasingly common), their families may have originated abroad, and their respective groups of friends may have moved away from Britain in their youth and settled all around the world.
The upshot of all of this is that the modern wedding will likely involve a geographically varied group of people with a range of tastes, expectations and potentially even dietary requirements. And whilst this makes for much more interesting weddings, it means adding a whole new factor to an already stressful and complex event.
And even if the wedding is entirely domestic, and all the attendants and participants are coming from Britain, the truth is that modern palates are increasingly fussy.
The old wedding standards – prime rib, roast pork, some vegetables and potatoes on the side – simply won't do any more. A good wedding is a memorable wedding, and a memorable wedding will almost always be one with good and exciting food.
Traditionally many have had the assumption that international foods are somehow fiddlier or more complex to prepare than British ones, or that they're less suited to particular serving styles seen at a wedding. But this couldn't be further from the truth.
Particularly with the use of food trucks, you can serve a variety of exotic dishes cooked freshly and without any difficulty at all. See below for some ideas on how to add some exotic colour to your special day.
---
German Bavarian BBQ – the popular global taste for your wedding
---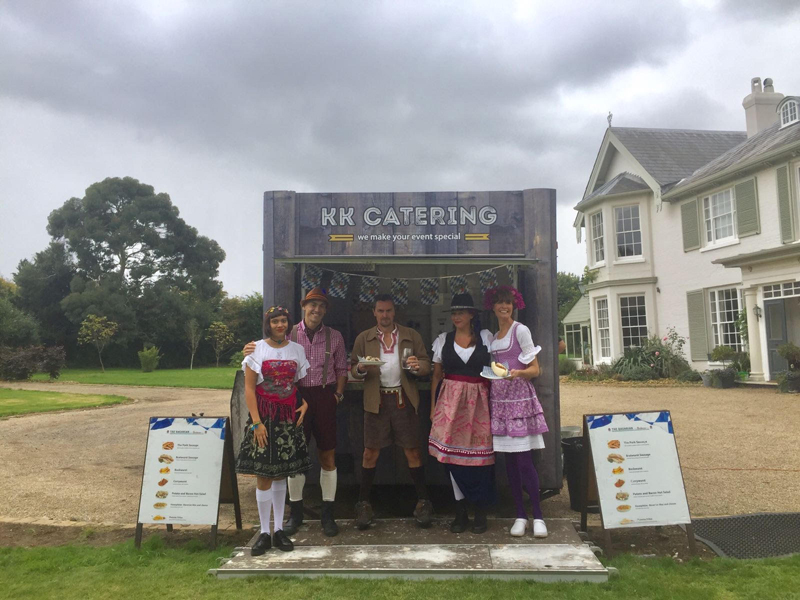 When it comes to Global tastes for your wedding, Bavaria is famous for its roasted and grilled meats – the perfect food for a region often thickly coated in snow.
Bring a flavour of Southern Germany to your wedding by serving a range of Bavarian delicacies; not only do they taste exquisite, but having a Bavarian BBQ food truck can also contribute to an ambience reminiscent of German Christmas markets and festivals – ideal for winter weddings.
The menu is full of traditional favourites; serve frankfurters and bratwurst for a classic German feel, or include Currywurst in the mix for something a little bit more spicy. If there are any amongst the wedding guests who'd prefer something different, then the BBQ food van can also provide traditional German potato salad.
Even vegetarians can enjoy a taste of Bavaria with käsespätzle, a hearty cheese and noodle dish ideal for conjuring up a Bavarian feel.
---
Greek Souvlaki –  a global taste for your wedding day
---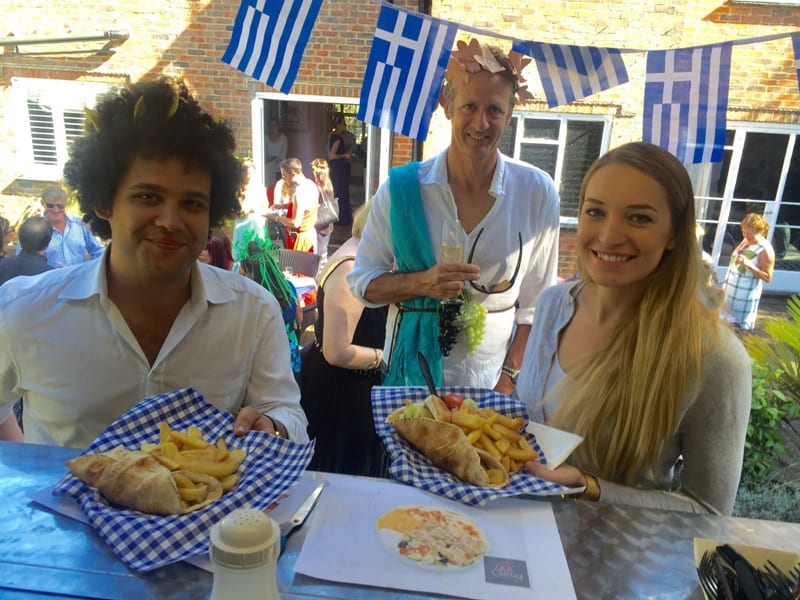 One of Greece's greatest exports after the Iliad and human rights, souvlaki is one of the most popular Mediterranean dishes in Britain. Millions will have tried it and its variants; succulent grilled meats served with rice or in a floury pitta bread, with fresh-tasting sides and sauces.
Souvlaki is ideal for a wedding; and there's no better way of serving it than with a Greek souvlaki street food catering van at your wedding venue
It's also hugely flexible; guests can enjoy chicken, lamb or beef (ensuring no tricky dietary issues), and unlike with many cuisines there are a huge number of vegetarian options to enjoy.
Greek salad is practically an institution in itself; vegetarians won't feel left out enjoying the delicious mixture of tomatoes, olives, cucumbers and red onions in a bright-tasting dressing. And of course everything comes with fries in the time-honoured souvlaki tradition; a great way to supplement a Mediterranean feast.
---
Mexican burrito bar
---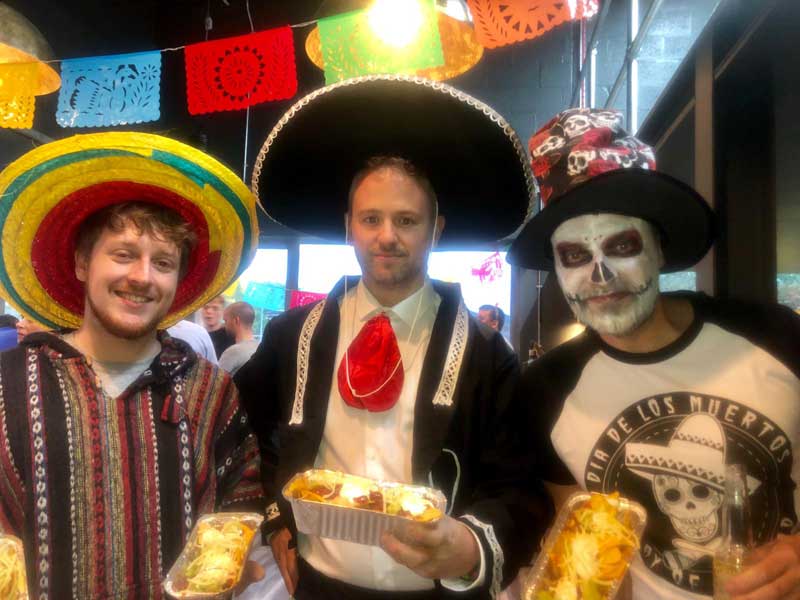 Another global taste idea for your wedding? Viva Mexico! Consistently popular in the USA, Mexican food has only recently gained traction in Britain. A mixture of subtle and spicy, its vibrant flavours and unique aromas mean that it'll be a hit with your guests. But more than that – Mexican food is perfect if you're looking to serve food in a standing setting, as it's ideal to be eaten with the hands while mingling.
Burritos – soft tortillas filled with either pulled pork or marinated chicken, along with rice, guacamole and a variety of other options – are one of the most popular forms of Mexican food available. They're eminently portable whilst also being filling – a good alternative to smaller and insubstantial canapes. Or if you'd like something hotter and cheesier, why not try quesadillas instead?
A grilled tortilla smothered with cheese and served with a variety of toppings, they're a favourite across the Atlantic and with one taste you'll see why.
One of the great virtues of Mexican food is its flexibility; you can add or remove components from a burrito or quesadilla as it's being made in front of your eyes, to ensure that the finished product is exactly what you were looking for. This is also ideal for guests who may have food intolerances – individual ingredients can be left out if they aren't suitable for particular diets.
Our Mexican food vans also serve Mexican options more suitable as finger food. For instance, trays of hot nachos covered in freshly prepared toppings such as cheese and guacamole. Leave them around the venue and your guests will be able to snack on them as the festivities continue.
---
An international flavour for your global wedding
---
Weddings don't happen every day; make sure yours is as unique as you are. There are some fascinating ways weddings are celebrated throughout the world on brides.com.
At KK Catering we have various food units available when it comes to offering global tastes for your wedding. With the cosmopolitan flavours of our food vans, you can be assured that your guests will enjoy food that is not only original but also made to the highest quality. Try it and see – you won't be disappointed.