Throughout the year there are plenty of occasions that give us a good excuse for a party…and Halloween is no different! This October 31st, consider celebrating the event in style, with a spooky party for family and friends.
Create a Haunted House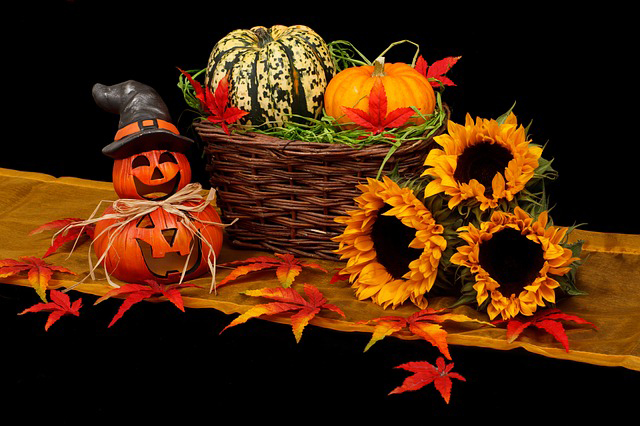 It's easy to transform your home into a scary party venue – you'll find plenty of ready-made decorations in the shops, but it's also simple to make your own. Black card from craft shops can be cut into silhouettes and stuck to windows and doors, while hand-carved pumpkins filled with tealights are a Halloween tradition. Black and orange crepe ribbons festooned throughout your home can add to the effect, while if you're including your garden in the celebrations, consider using lanterns instead of brighter lighting to give a creepy feel.
Dead or Alive?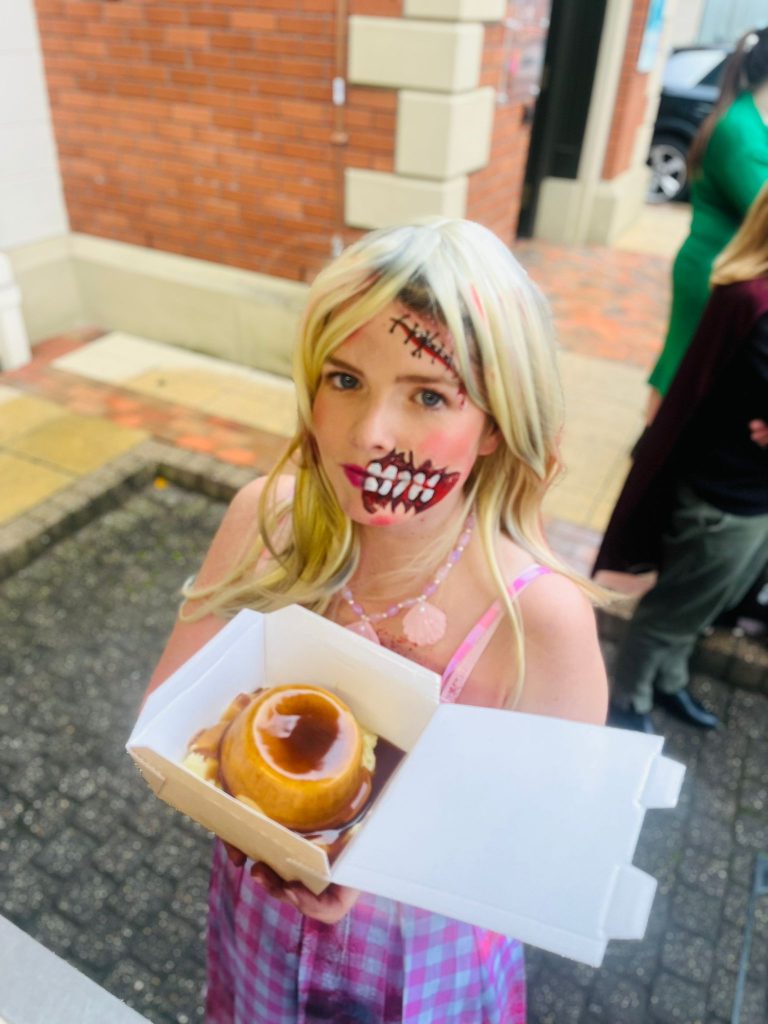 Your guests will no doubt come in costume, but you could even suggest a set theme for partygoers. Whether it's dead celebrities, book characters, Day of the Dead costumes or horror movies, a theme can pull your Halloween party together.
Food and Drink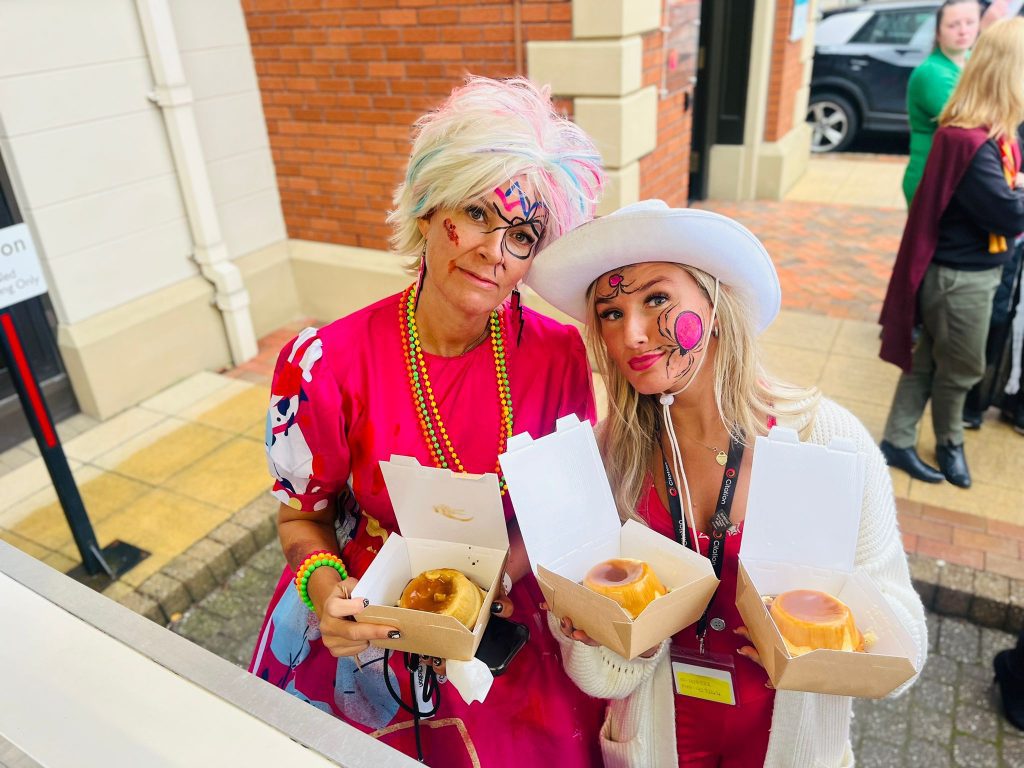 Drinks can be made super-spooky in a number of ways: serve them in bottles labelled with the names of poisons for a bit of fun, or create blood red punch (alcoholic or non-alcoholic – the choice is yours) for your guests. You could even add plastic creepy crawlies for another little tough that will make guests jump…
Food-wise, it's easy to create spooky cupcakes, finger-shaped biscuits, sausage rolls with pastry wrapped to make them look like mummies, and more. Essentially, if you're creating Halloween nibbles, then you want them to be as spooky or disgusting-looking as possible!
If you're hosting a large party, though, external catering may be the way to go. You could always create a few nibbles, then choose a catering company that will serve seasonal food, to make your life easier. Something like a baked potato van is perfect for this time of year, and means you'll be able to serve options for both vegetarians and meat eaters.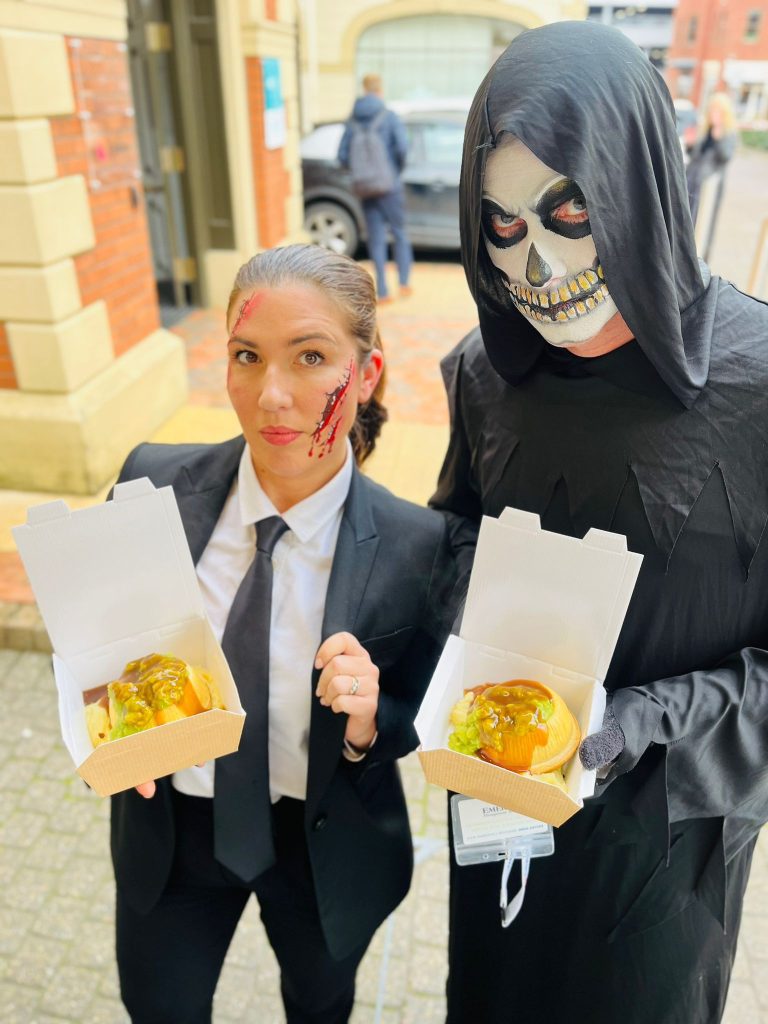 The final thing you'll want to organise is the music! Online, you'll find plenty of long tracks offering spooky sounds, which are perfect for setting the tone for your party. Enjoy!