Weddings are expensive. Everyone knows this. But exactly how expensive depends on how careful you are with your choices and the type of budget you want to stick to. After all, it should be all about the vows and the love, not the food, right? Well, not so much.
Whether it is a wedding breakfast, lunch or hosting an evening wedding with the classic British tapas on display (if you know, you know!), your guests need food. And you only have to head to Trip Advisor to see just how vocal people are about disappointing food at wedding venues across the country! Some people would go as far as to say that the food is the most essential part of the wedding – typically, these aren't the bride and groom, but you get the gist.
With the average cost of wedding food taking up 12% of the budget according to Hitched, and the average cost of wedding food for the whole party running to over £3,000, there have to be options for cheaper food for your guests.
So if you are looking for ideas for wedding food on a budget, what are your options besides a buffet or your mum's friend who runs the greasy spoon in town?
---
Hire A Food Truck
---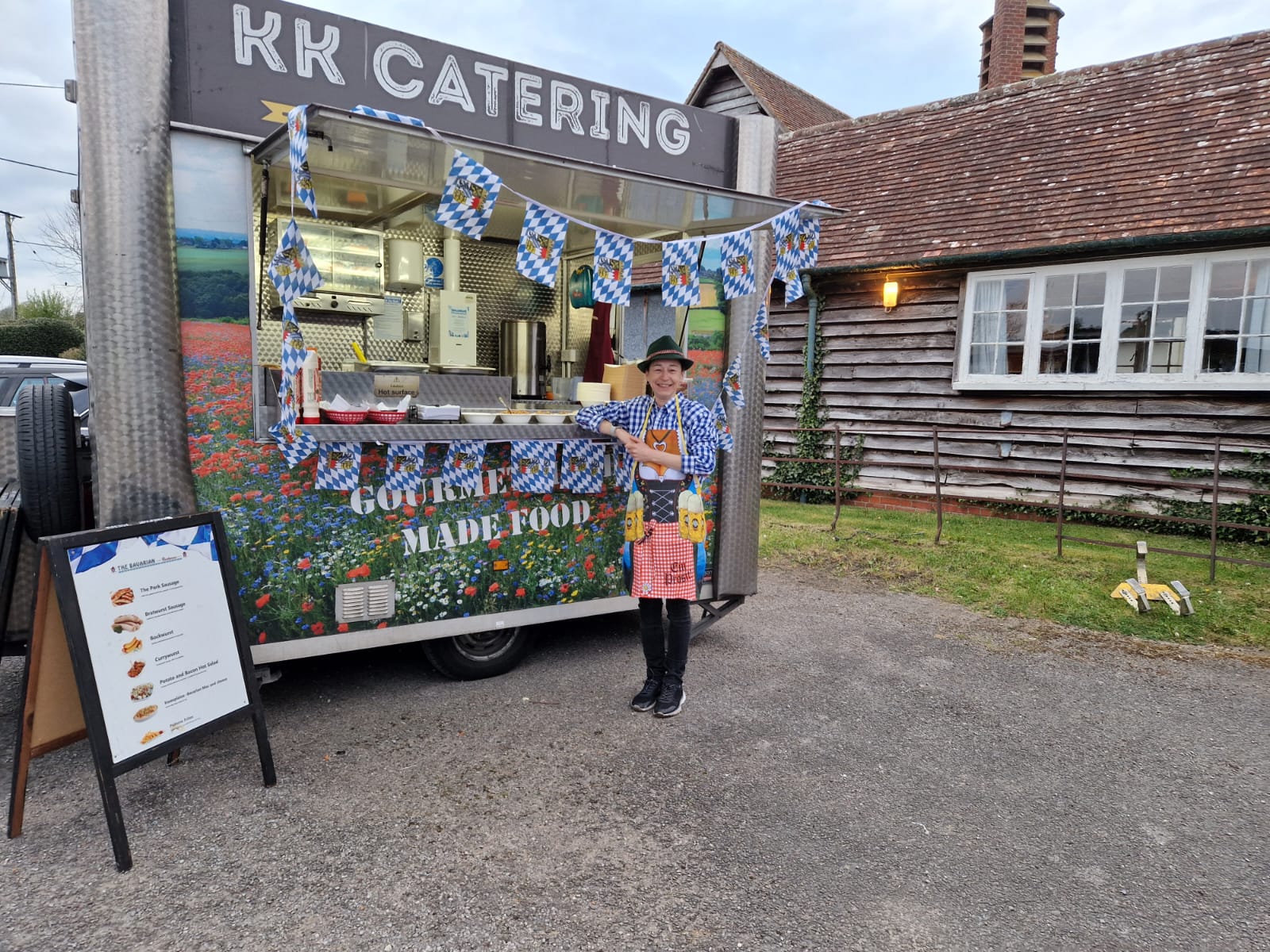 This option is so much cheaper than choosing a sit down three-course meal. Food trucks are more affordable per person, and are available in a wide range of delicacies, from pizza van hire to pie and mash van hire. No one needs to know you hired a food truck to save on costs; you can do so as it's currently the 'in thing' to do.
Remember, there are no set rules when it comes to the type of wedding food you should serve, plus your guests will appreciate being able to get stuck into some delicious food thanks to your budget wedding food choice.
---
Order From Your Local Restaurant
---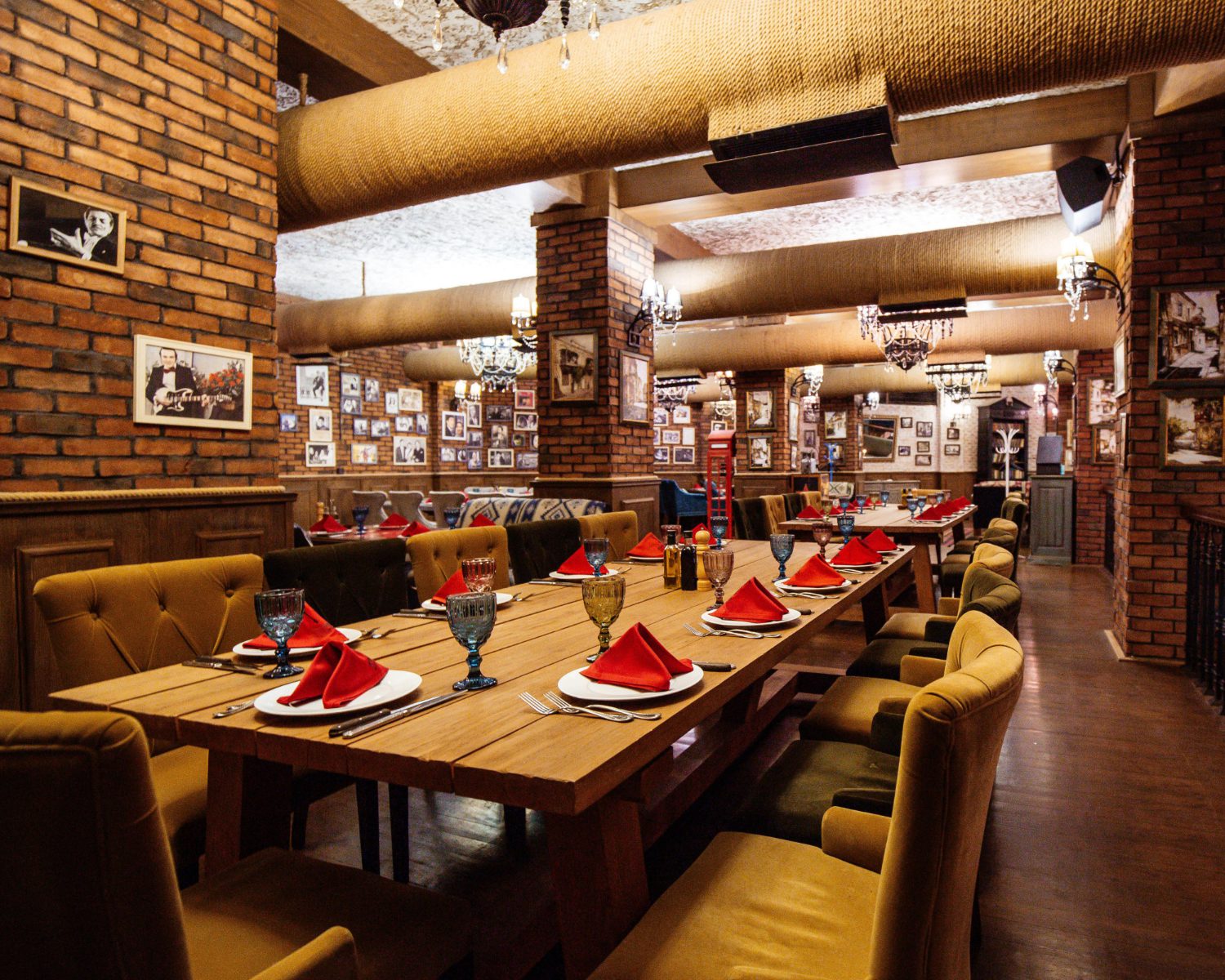 We don't mean ask your guests to jump on Just Eat and get ordering takeaways, although this is a viable option if it floats your boat. Why not talk to your favourite restaurant beforehand?
According to Hitched, you should only budget to feed 75% of your guests as the other 25% will be a no show. With this in mind, you will either be short of food if that 25% of people actually show up, or you will have food you have paid for go to waste. However, by placing an order with your local restaurant, you can easily adjust your exact order to ensure everyone gets fed. So while we don't recommend ordering off Just Eat, talking to your favourite eatery and organising delivery to your venue can help you feed your guests for less than a catering company might charge you for a sit-down meal.
---
Potluck Weddings
---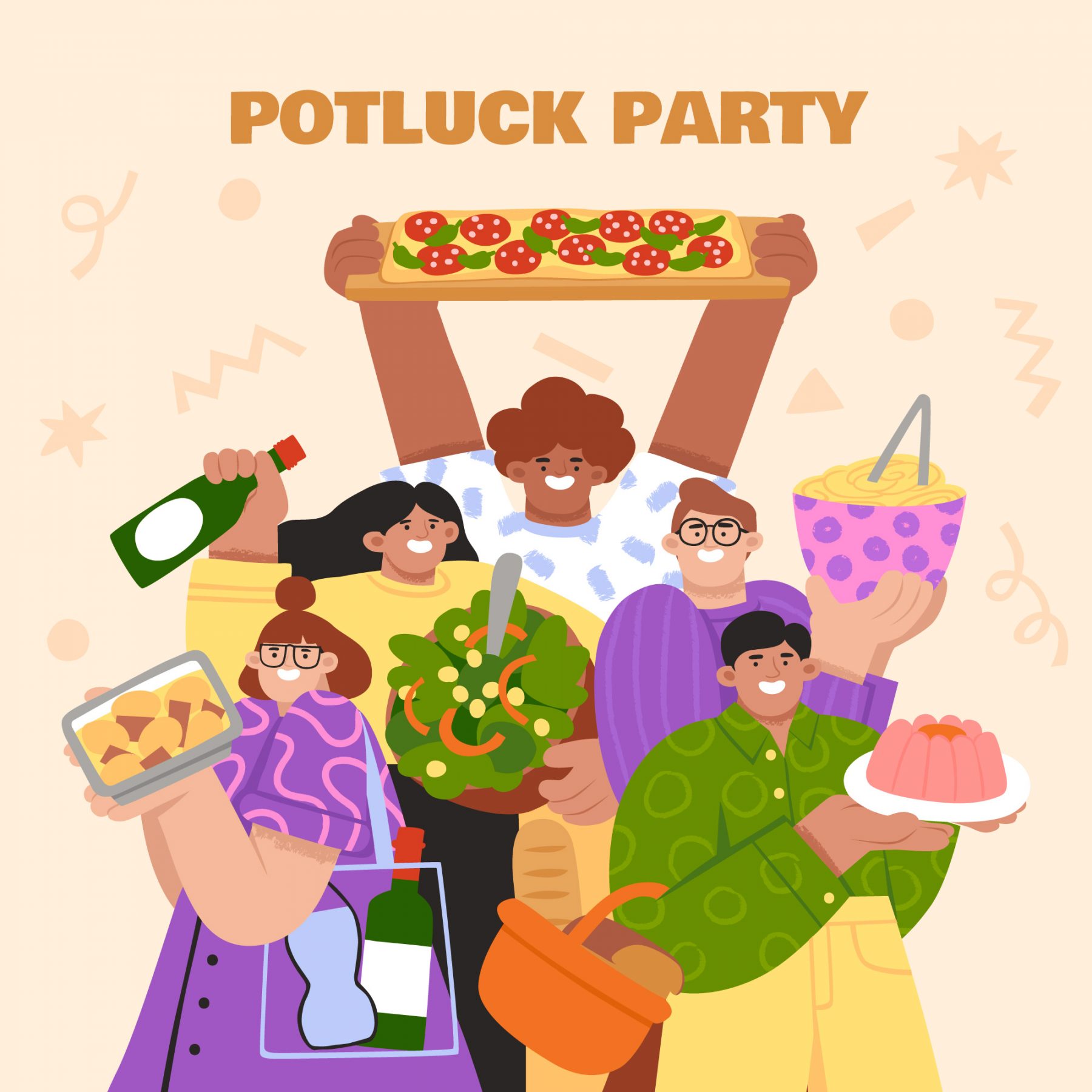 OK, so this is typically an American thing, but you can drop some hints if you have any chef friends! If you head to Reddit, you will find many threads on both classy and tacky weddings along with WeddingsUnder10K, on which you can find out how successful potluck weddings are.
Potlucks are popular in America for gatherings or events. For the uninitiated, potluck weddings are similar to BYOB parties. Guests bring their food and probably drink too, or bring food to add to a table for others to eat. While this can be a really inexpensive way to feed your guests, it might not go down well, much like Aunt Sandra's homemade wine she keeps gifting people for Christmas. Don't say we didn't warn you.
---
Grazing Tables
---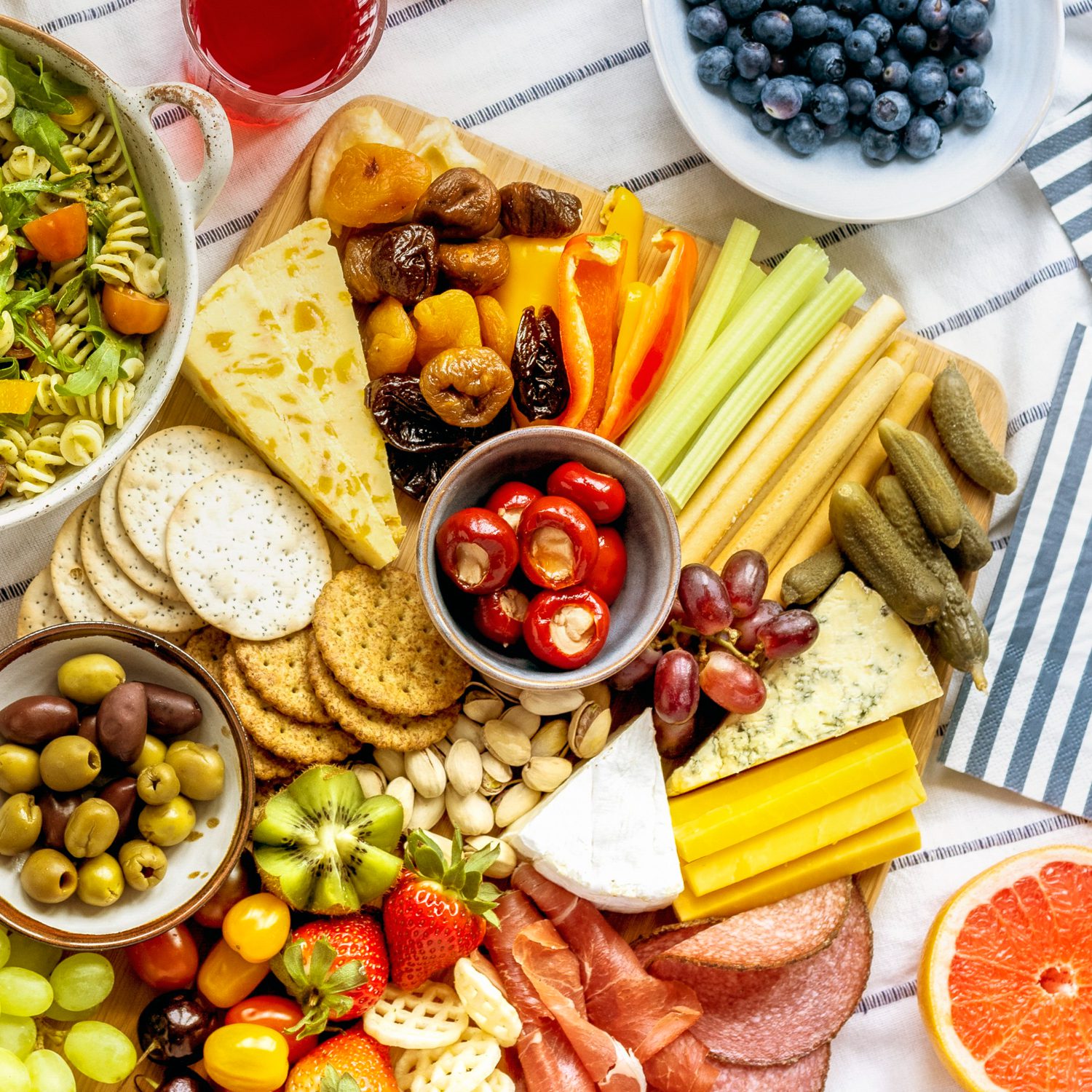 Another on-trend food option, grazing tables are the Instagram trend popping up on all the influencers' feeds. Filled with speciality meats, cheeses, crackers, fruits, vegetables, salad, antipasti, and pretty much anything you choose, grazing tables are the upmarket picnic you can have indoors and outdoors and are served in a similar way to a traditional buffet. Much like the buffet, what you choose to have on your grazing table will determine the price and the number of people it needs to feed. Still, for wedding platters, you can be looking at anything from £10-£15 per head from a supplier or you can purchase your own food for the table and put together your own grazing table for wedding food on a budget.
---
Wedding Food On A Budget
---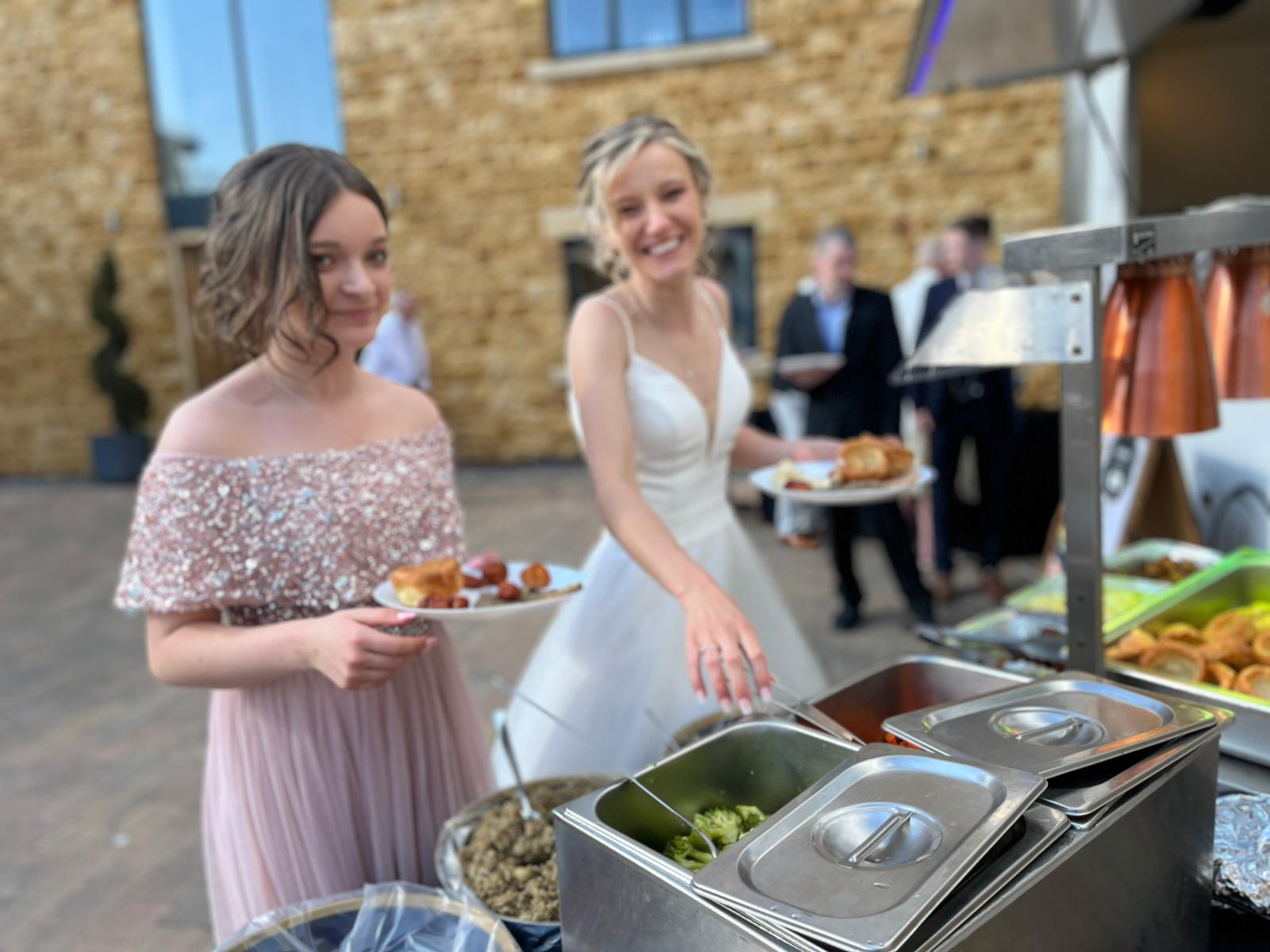 Ultimately, you need to decide how many people you invite and the type of food you are prepared to serve to help you get your wedding food on a budget. Tips include:
Having your wedding later in the day or having an early wedding
Forgoing the evening part of the day for guests
Keep it small and intimate
But if you want to delight your guests with good food on a budget, see our website for all the different food units we provide and request a quote to hire a food truck for your wedding.