---
Why Hire A Fish And Chip Van?
---
It often feels like you have to spend the earth to have your perfect special day. Looking for perfection in every element, from a romantic venue to coordinated outfits, the pressure to equate high prices with quality of experience is inescapable, but that needn't be the case.
The most fun element of planning a celebration is putting your own stamp on it and making it unique. Adding in unexpected quirks rather than the standard choices will make your wedding, event or party feel more special and more of an adventure for you and your loved ones. Are you looking for a different option when it comes to your meal? Enter the great British fish and chip van!
---
1. Everybody Loves Fish and Chips
---
Selecting a wedding, event or party menu can often be a point of stress for couples. Catering for a large number of people without having an idea of their preferences can bring up unexpected issues. Fish and chips is one of the nation's best loved meals and thus makes a great bet in terms of satisfying guests from all walks of life, including fussy children (and adults!)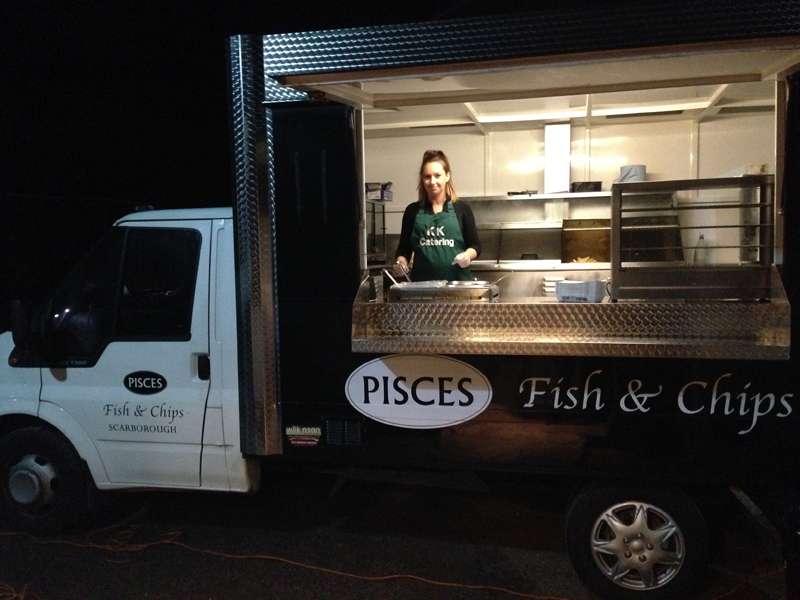 Our drive-along fish and chip van is great for when space is a premium and only requires 1 car parking space.
---
2. A Relaxed Atmosphere
---
Many people find fussy sit-down meals less enjoyable than eating in a relaxed atmosphere. Waiting for each course to be served can be a tedious affair, making any delays or hiccups painfully obvious. Eating traditional food that's familiar to everyone will help make the meal or buffet feel less formal and help to get everyone engaging with one another.
---
3. Hot and Satisfying
---
On a long day such as a wedding or outdoor party, your guests shall appreciate a satisfying meal that will keep you going (and soak up the alcohol!)
---
4. Quirky and Unique
---
Let's face it, weddings and most birthday party get togethers can often be pretty similar to each other and that can include the food aspect with many menus being safe and a bit boring. A traditional fish and chip van will not only add a touch of personality to your day, it will also make a memorable and unique experience for your guests.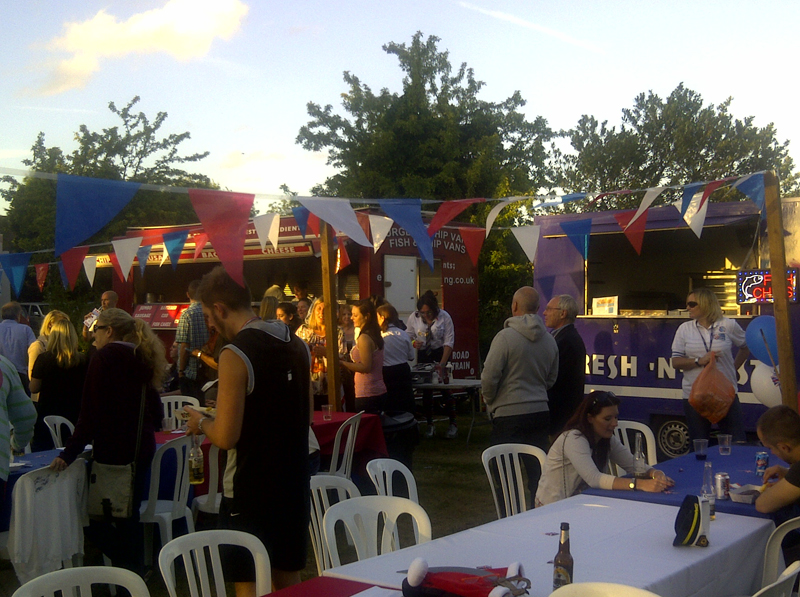 Outdoor summer wedding festival style with our fish and chip van and our gourmet burger van on hand to feed the hungry guests whilst they continue to celebrate
---
5. Reasonably-priced without Compromising on Quality
---
Oftentimes, low-cost options come with a compromise on the quality of the meal being offered. Where you might have got a more complicated but lower quality meal on a tight budget, you can get top quality fish and chips for a price that's still lower at under £10 per head. That is a phenomenal saving compared to traditional wedding and party caterers.
---
6. Catering for Specific Food Requirements
---
Your guests with dietary needs – vegetarian, gluten-free, vegan, etc., this can be catered for. Simply notify us of special requirements ahead of time so we can accommodate and prepare for it.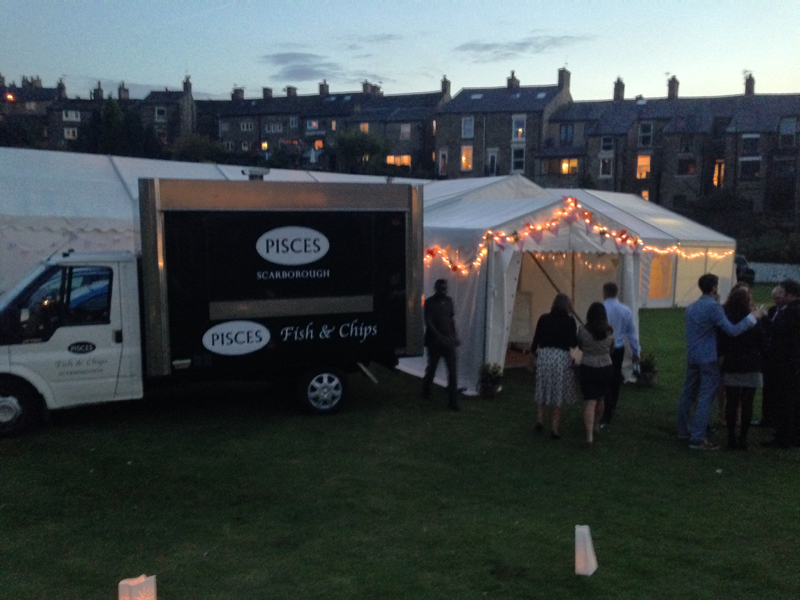 Our drive-along fish and chip van at a marquee summer wedding
---
7. Outdoor and Mobile
---
Whether your ceremony is outdoors or indoors, as long as parking is available then a fish and chip van can be arranged to turn up!
---
8. Quick Clear up
---
Often sit-down meals require a great deal of clear up and changeover to make the space usable for the remainder of the day. Once guests have finished eating, the clean-up after a fish and chip meal is quick and simple. This means your day can run more smoothly with less risk of delays and hitches.
---
9. Flexible and Adaptable
---
Even weddings or parties that have been organised down to the last detail have delays due to unforeseen reasons. A sit-down meal often requires a rigid timing structure that can pile more pressure onto an already pressurised day. A fish and chip van, on the other hand, can adapt and serve your guests more flexibly meaning that if there are changes in timing, it won't be the end of the world.
---
10. Set-menu or Array of Choices
---
Choose from a set menu for every guest or build your own customised menu of options for your guests to select their meal from.
For more information about fish and chips vans at your wedding or party, visit https://www.kkcatering.co.uk/fish-chip-van-hire/