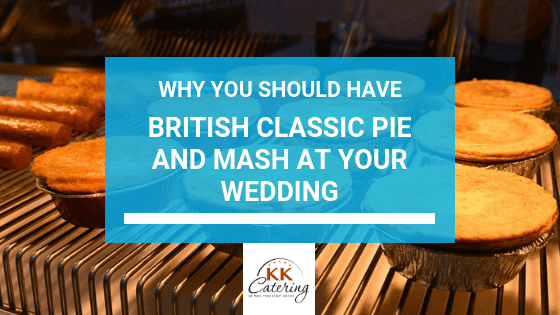 Weddings can be tiring affairs. The getting ready, the ceremony, the drinking, the dancing – these will all take it out of your guests! That's why catering is key to a successful day. They say an army marches on its stomach, and this is very much true of wedding guests as well. When you're surrounded by your nearest and dearest on your special day, do you really want to be worrying about whether or not they've had enough to eat?
---
Pie and mash – a hearty solution
---
The key to making sure your guests have enough fuel in the tank food-wise is in choosing the right type of food as well as the right amount. Salads are fine but most will want something a little more filling to ensure they can continue to party all night long. Bearing this in mind, why not go with a traditional British classic and cater your event with pie and mash?
The great thing about pie and mash is that it suits every taste. A flexible and varied choice, our pie and mash menu offers a variety of fillings, including vegetarian and gluten-free options, meaning that no one will have to go without food. With a gourmet and a classic menu, we tailor our service to suit your exact needs, so that everything will be taken care of in time for your big day.
---
Pie and mash van hire – the solution for great value
---
Did you know that, in 2018 more than 30% of brides and grooms in the UK said they felt that they had overspent on food for their wedding? With wedding costs in general at an all-time high, it's important to make sure you are getting value for money on any catering selections you make.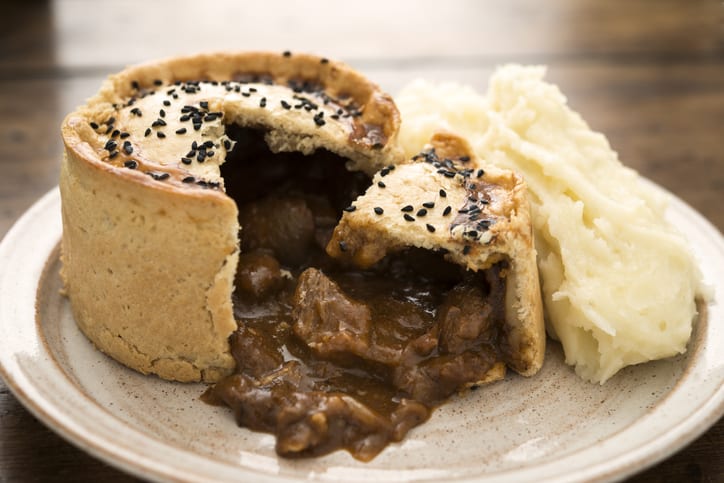 That's why KK Catering's pie and mash van hire offers couples excellent value for money. Caterers who offer sit-down meals will typically charge a premium for their services, however by hiring one of our vans you get the same great food without the cost. Because of the flexibility they provide, pie and mash van hire can also make your day more enjoyable for guests, allowing them to eat when and where they want!
---
So how do I get Pie and Mash at my wedding?
---
It's really pretty easy, the first thing you need to do is get a price specific to your wedding day from KK Catering, to do that we will need to know a few details about your wedding, where it is, when it is and how many guests you want to serve from our delicious pie and mash units, you can give us all this info here on our contact page.
Once you send us that form, our team will pick up your details, do some magic with the numbers and email you a quote within 1 hour, sometimes we can even display the price to you instantly if there are enough details provided to give you an instant price.
One thing is for sure, giving your guests pie and mash at your wedding is just a few clicks away.