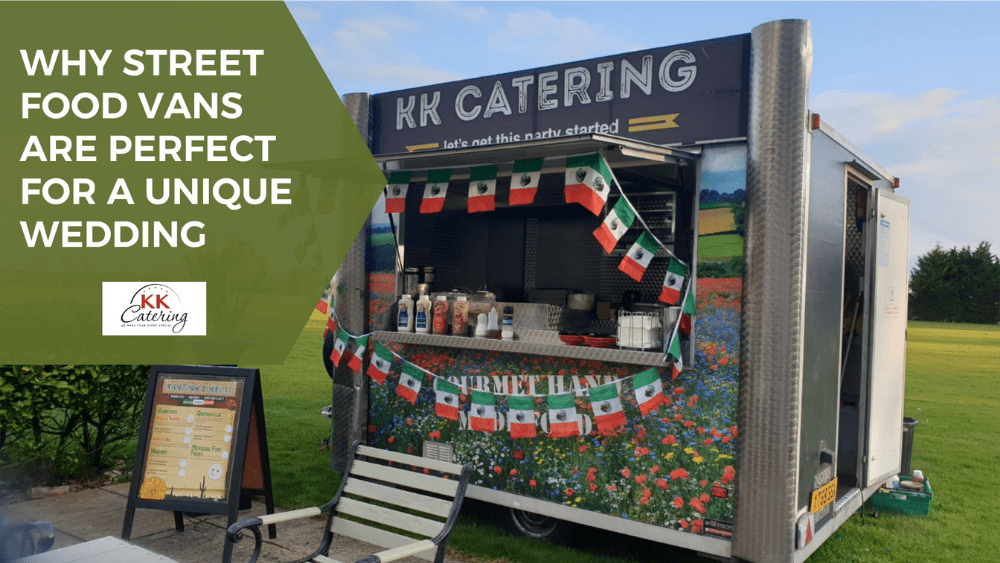 Planning a wedding can be expensive and stressful. That's not ground-breaking news, but it's true all the same. One of the biggest problems couples face is trying to choose fun, delicious food with personality, which doesn't break the bank.
After all, surely on the best day of your life, you want to eat your favourite foods? And as delicious as smoked salmon puffs, chicken liver parfait and other traditional, fancy wedding foods are, nothing beats fish & chips, pie & mash or burgers after a long day of celebrations. Especially if those are the wedding party's favourites.
Luckily, we have a wide variety of unique street food vans available, offering everything from full English breakfast to burritos to stone-baked pizza for hire at reasonable prices. We can even satisfy your sweet tooth with our dessert truck and creperie. You're welcome.
Here are just a few reasons why a street food van is the perfect, low budget, big impact food option for your wedding.
---
Uniquely you
---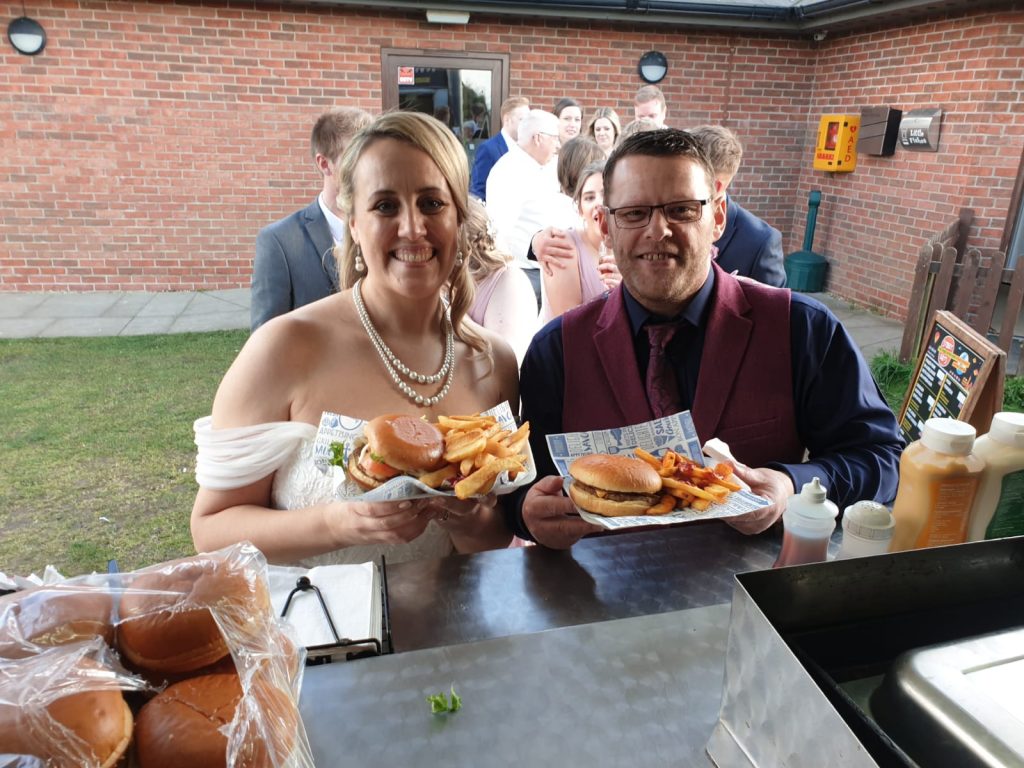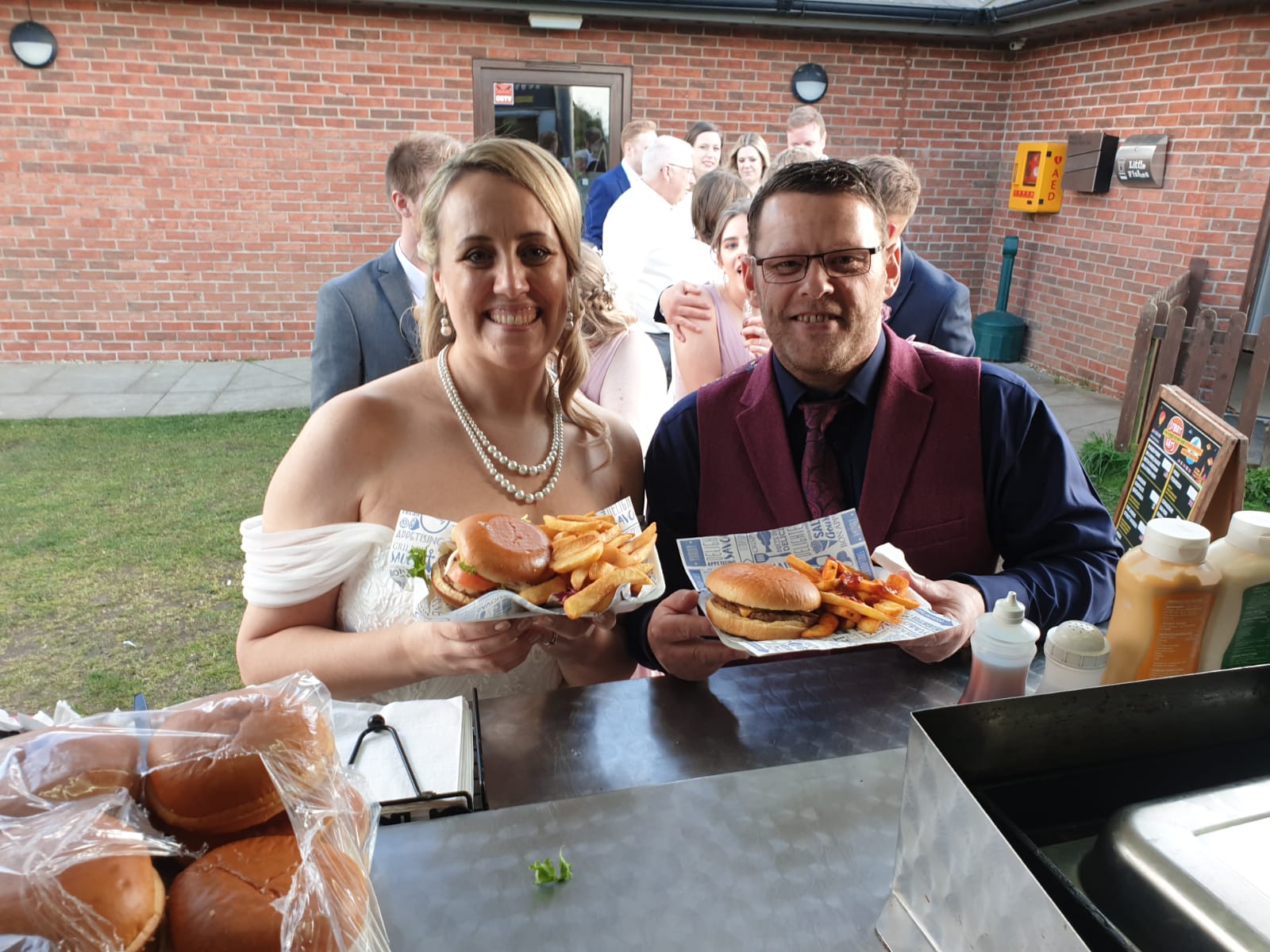 So, you want to celebrate your wedding in style and show off your personality? And why shouldn't you! With so many unique wedding catering options available nowadays, such as fish & chip shop vans for hire, burger vans for hire and other street food options ranging from noodles to German Bratwurst, the days of being stuck between choosing soup or salad are long gone. You can choose your favourite dishes and give your wedding day a personal flavour. Whether your first date was over noodles and Asian street food, you visited a curry house for your first romantic meal together or the day you got engaged you ate pie and mash, you can pick a cuisine that tells part of your story. Delicious and personal, it's a win-win all around.
---
Fussy eaters
---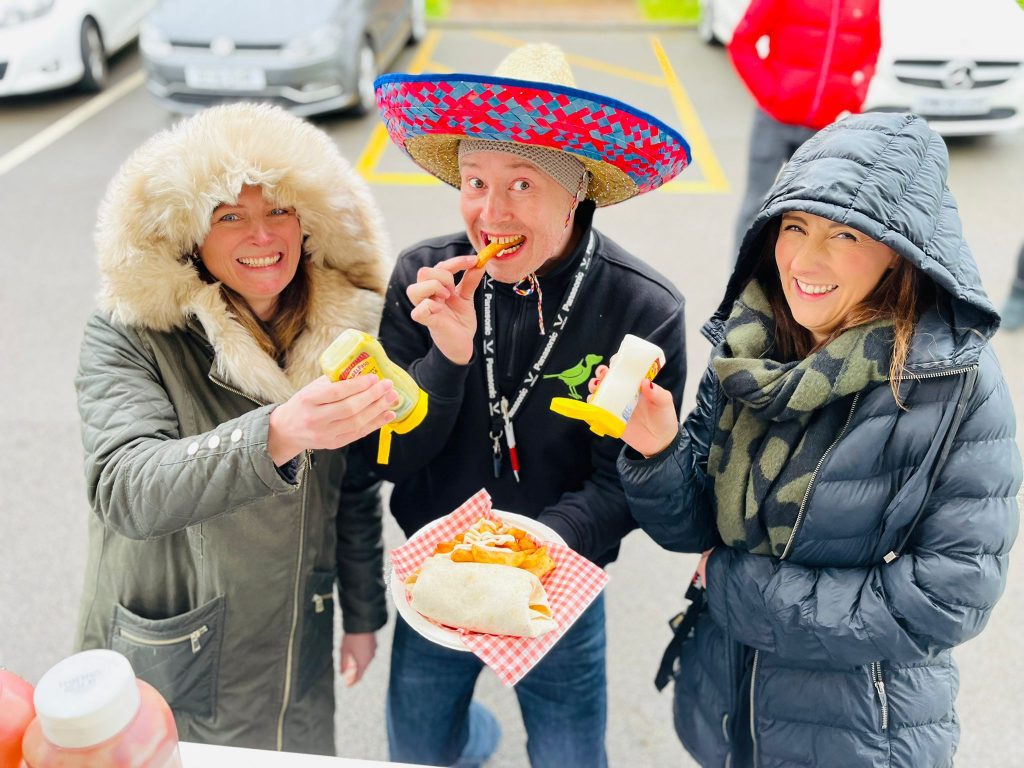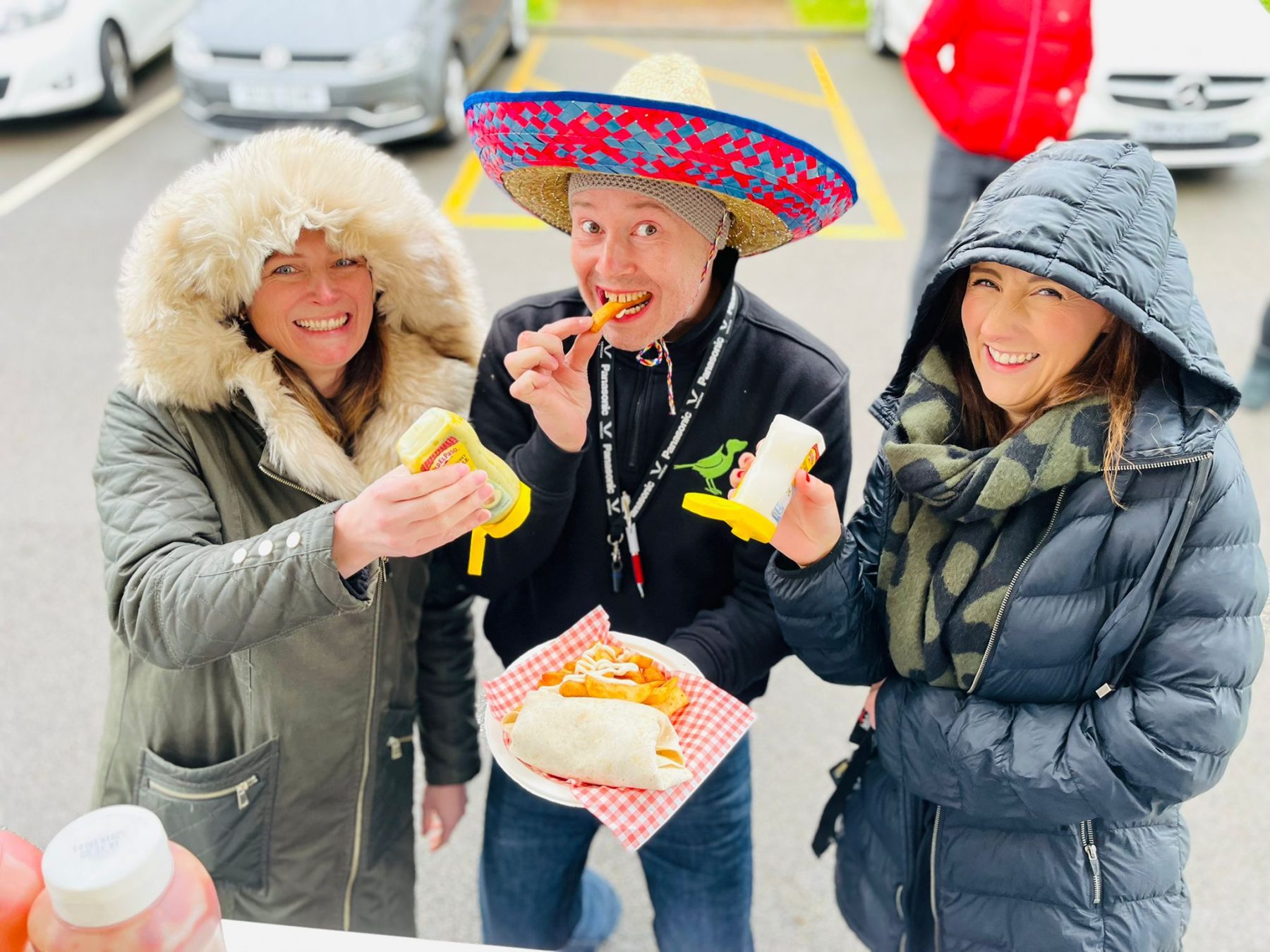 Are you struggling with fussy eaters and different dietary requirements? It's one of the most difficult parts of planning a wedding, choosing a meal that everyone you've invited wants to eat. And it's not surprising, you wouldn't ever go to a restaurant and decide to order one thing from the menu for your Auntie Barbara, grandma, work best friend and baby nephew.
With our pie and mash van hire, burger van hire or pizza van hire for weddings, you can serve up firm fan favourites that everyone loves. Plus, if you opt for our mixed street food truck, you can offer your guests a whole menu of delicious food to choose from. There's sure to be something everyone will love. Alternatively, you could choose a classic like our jacket potato van or carvery truck, so people can jazz up their plates with whatever topping, side or sauce they fancy. Everyone's happy, including you.
---
Late-night snacks
---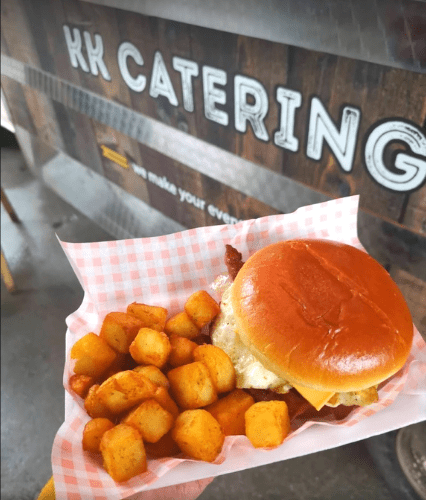 Are you planning on partying all night long? Well, if your celebrations are heading into the early hours, you'll likely need a little late-night sustenance to keep your guests going. More than that, your guests (and your venue!) might appreciate it if you offer something to soak up all the champagne toasts and delicious wedding cocktails. The benefit of a street food truck is that it can arrive and leave whenever you'd like it to, so you can arrange for it to arrive and serve your wedding breakfast, just a late-night snack, or both with ease. With our wide range of options, including cheese toasties, kebabs and southern fried chicken, you can end your night in style and your guests will thank you.
---
Perfect for quirky wedding venues
---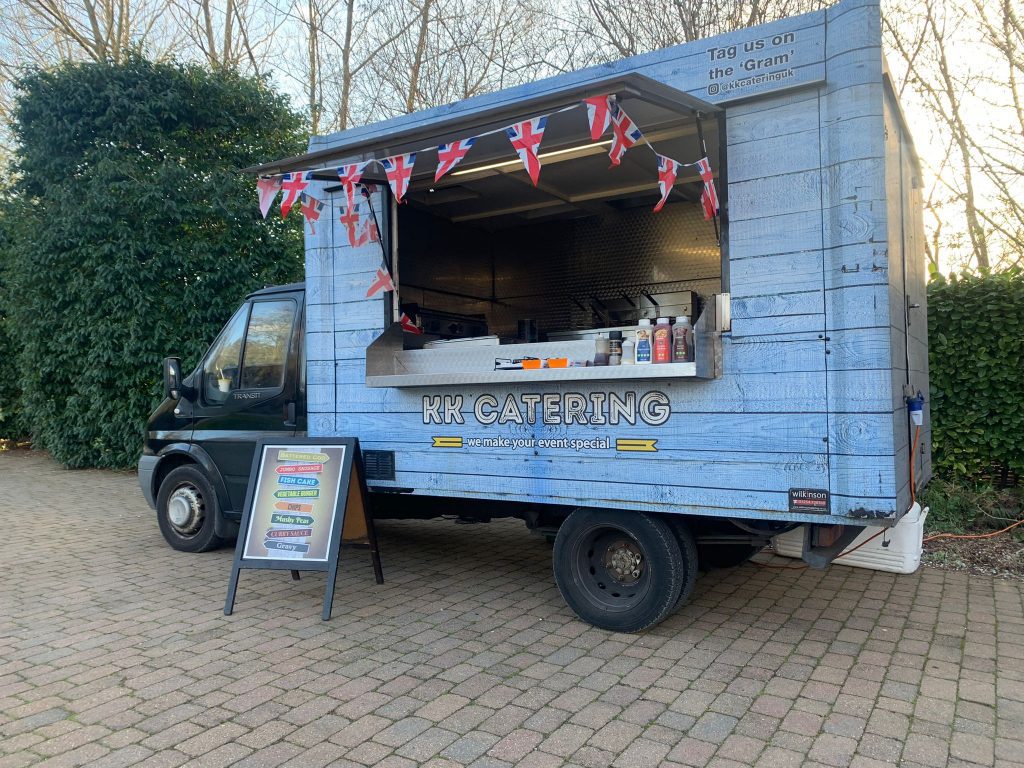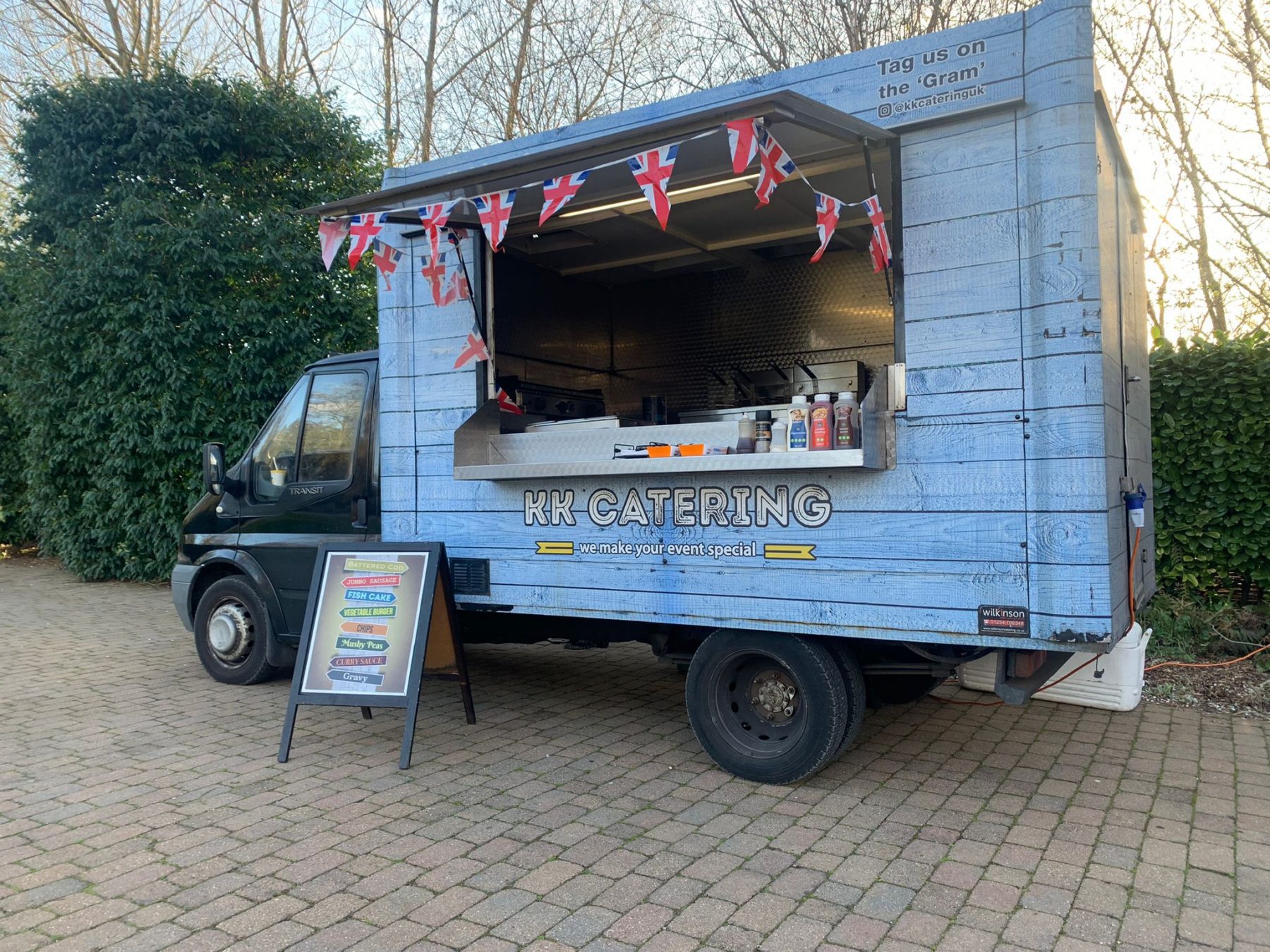 Are you planning a wedding day with a difference? You're not alone. Recently, outdoor weddings, festival weddings and DIY weddings have become hugely popular.  – https://www.hitched.co.uk/wedding-planning/organising-and-planning/average-uk-wedding/
But they can be tricky to organise compared to choosing a package deal at a hotel. This is because you may have fewer facilities at your disposal, especially if you are going for a quirky festival or boho style wedding in a field or barn. Does the venue have electricity? Are there power outlets? How many? If you've chosen a beautiful, picturesque and remote location, it may be that you have no facilities on the site at all.
Choosing a food van to cater for your outdoor wedding is perfect because it solves a lot of those problems. You won't have to worry about the practical ins and outs of feeding all your friends and family. The beauty of a food truck is it arrives containing everything needed to cook the food and deliver it to your guests. Regardless of whether you're on a beach, in a field or in the middle of a forest, the truck turns up, gets going and that's that. All you need to do is tell people to go get their grub.
We want to take things off your plate, so you're only left with delicious noodles, burritos, fish & chips or whatever else you've chosen to indulge in.
---
It's fun
---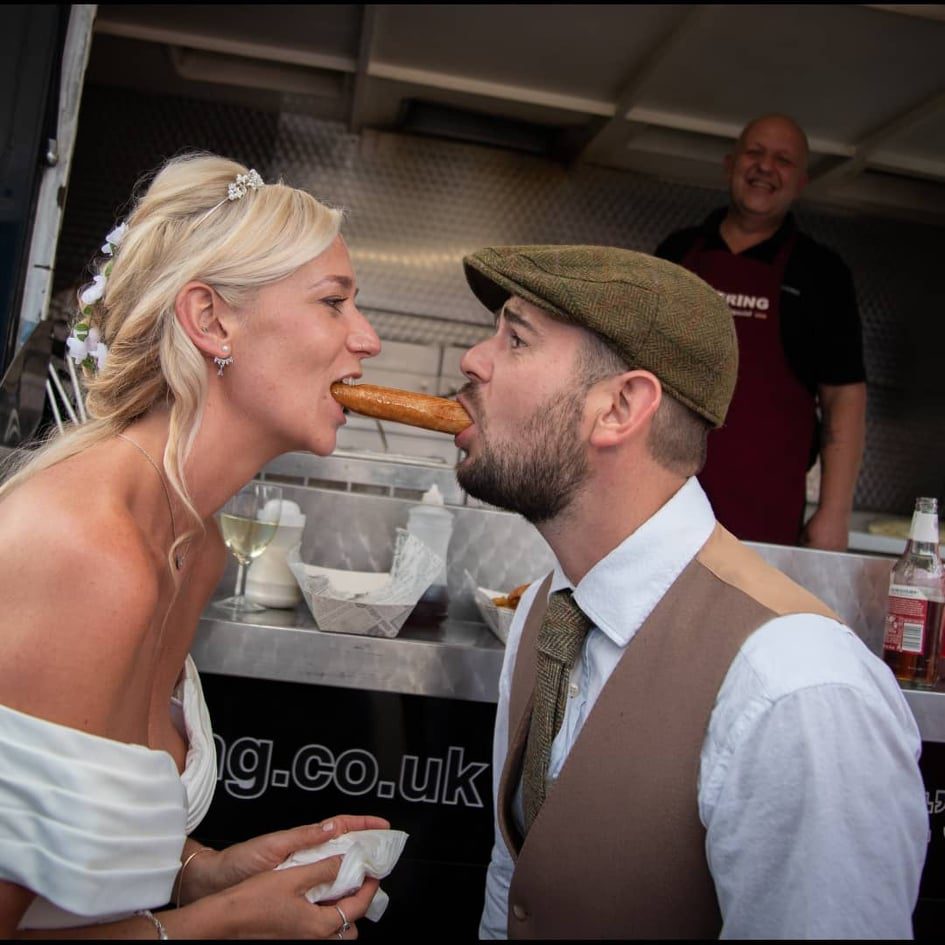 Do you want people to have a good time at your wedding? Of course you do! And as delicious as a traditional soup or salad, main, then pudding can be, it's not something people tend to shout about. On the other hand, having a unique food truck roll up to the venue and start handing out pies, pizza, curry, noodles, bratwurst, cheese toasties or even a full English breakfast, well that's something people remember.
At KK Catering we have a wide range of food trucks available for hire. To find out more, get in touch with our team today.