Pizza Catering Hire – Stone-baked Ovens & Vans for your event
---
Pizza Van Hire
---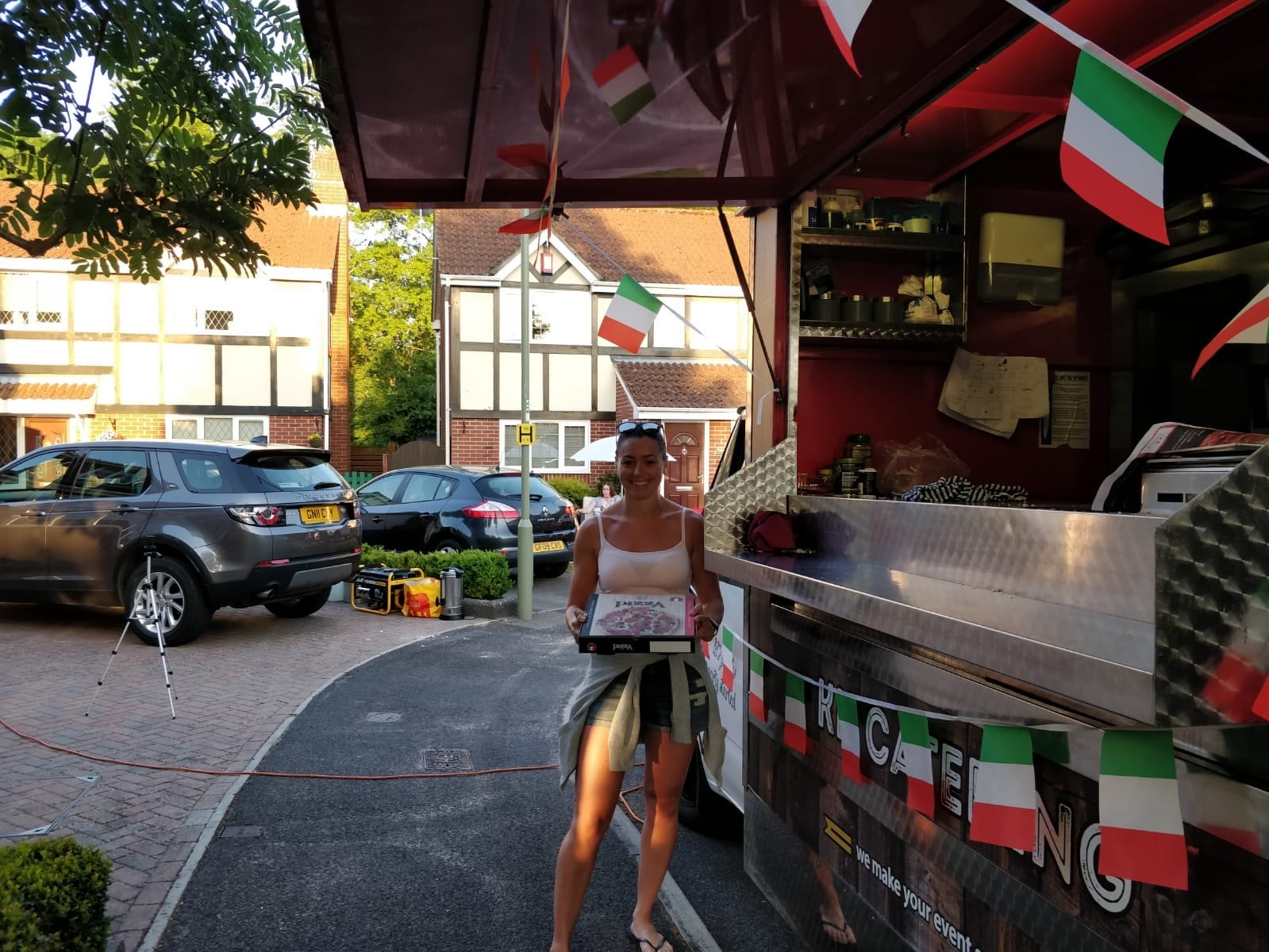 Pizzas are one of the world's great fun foods. So, whether you are organising a special party, important corporate event, business function, or a wedding buffet, imagine the happy reactions of your guests when they catch sight of one our terrific pizza vans or stonebaked wood-fired ovens
One of the main benefits of hiring a pizza van for your event is the convenience it brings, not just to you the organiser but also to all your guests, there's no fiddly knife and forks and balancing of plates whilst your guests socialise at your event. Pizza is quick, easy to eat and satisfying allowing your guests to eat and get back to the party.
Our Pizza van hire service is available throughout the mainland UK no matter where your event is taking place nationwide. Be it your office, your wedding venue or your back garden, we have a unit that will fit any type of wedding, event or party.
---
Only quality pizza ingredients

---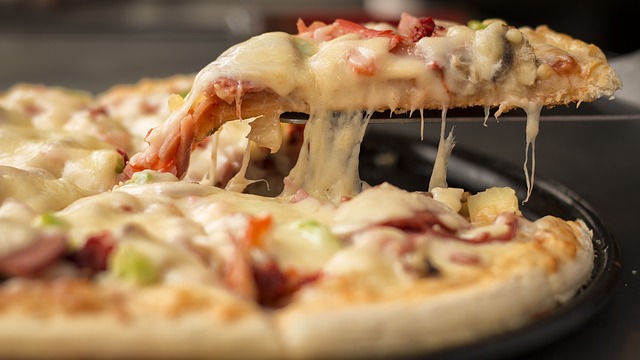 Using only the finest ingredients (and definitely no hydrogenated fats) our cheerful and experienced pizza team will provide your invited guests with a constant supply of deliciously authentic baked pizzas.
Our mobile pizza catering van's and stone baked ovens can prepare up to twenty tasty pizzas in a fifteen minute period – so no avoiding those frustrating lengthy waits whilst your taste buds suffer!
We have 2 options when it comes to the type of Pizza catering you require, we can serve your guests a delicious 10inch Pizza each, served just like you would expect from your favourite Pizza take away inside a cardboard Pizza box, or our most popular option is our Pizza and Salad Buffet.
With this option we cook Pizzas for 2 hours for your guests to come up to the Pizza Van or a buffet station inside your venue, we lay out a huge selection of freshly prepared salads and your guests can take a plate and help themselves to slices of various Pizzas from our menu and pile on the salad to create a fast delicious healthy meal.
---
Our pizza choices

---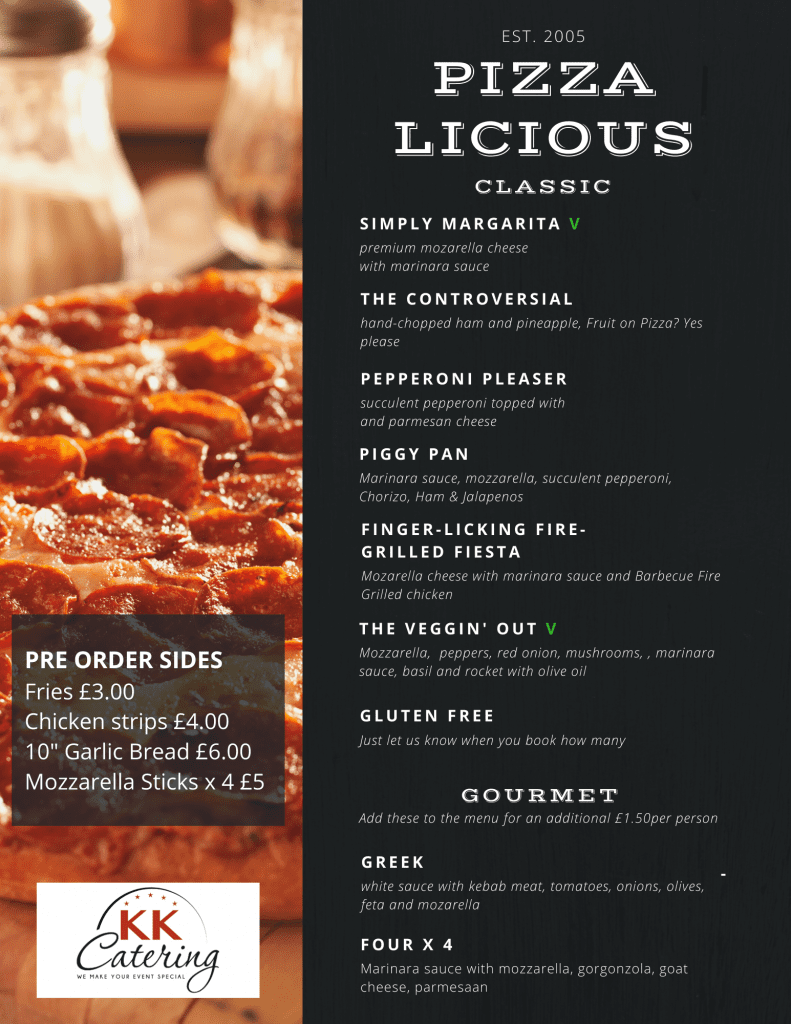 We provide a range of freshly baked and truly mouth-watering classic pizzas from our pizza van hire featuring our own stunning – and highly secret – marinara sauce. Choose from our BBQ Chicken Pizza with delicious creamy melted Mozzarella, The Piggy Pan with everything Pork, Chorizo, Pepperoni and Ham. Then there are our classic favourites like the Controversial Hawaiian, Pepperoni Pleaser or Simply Margarita, or for an extra fee, we have our Gourmet selection of Pizzas including The Greek which is handcrafted using our delicious white sauce base instead of the Marinara, kebab meat, tomatoes, onions, olives and feta or finally our 4X4 Four cheese pizza with Mozzarella, Gorgonzola, goats cheese and a parmesan.
Of course, we always also include a selection of vegetarian choices for your guests like our Veggin Out Pizza and we can create a Gluten-free pizza for your guests if needed, just let us know at the time of booking.
We are also happy to help create your own special pizza choices, so if you have a favourite pizza you don't see on our menu just let us know as we will be willing to create any pizza you wish.
---
Pizza of mind

---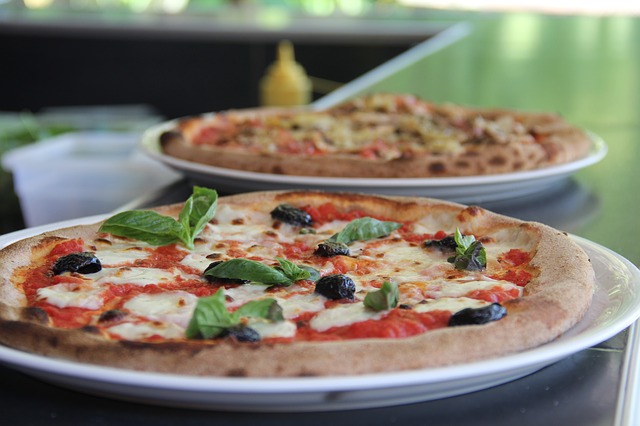 We have been awarded the highest possible rating of 5 for food hygiene from the Food Standards Agency. Our fully-insured mobile pizza vans and stone baked ovens are available to hire nationwide with all the required operator's licences and documentation – and a cheerful, experienced team who add fun and taste to any event.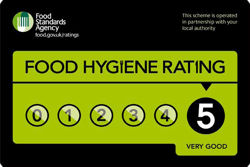 ---
Enjoy a pizza of the action

---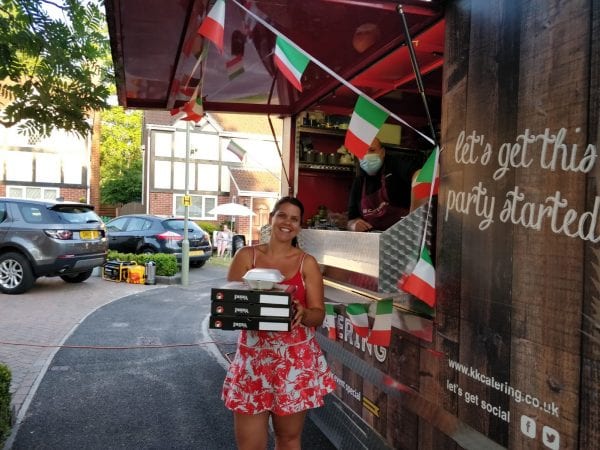 To receive a quick pizza van hire quote to help make your upcoming function even more memorable, simply take a few moments to complete the enquiry box on this page and we will send you a quote within the hour.
Alternatively, we're happy to carefully discuss your specific requirements with you, so simply call us on 0844 556 1250
Get your Price in Real time
What our Customers say