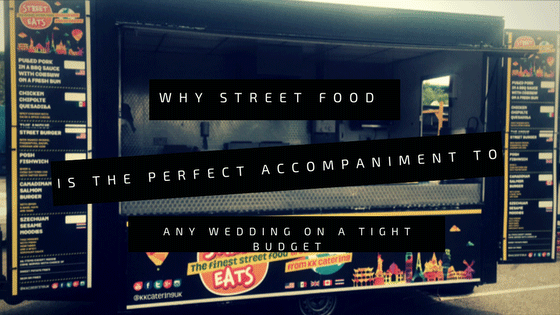 Firstly, congratulations – you're getting married! Secondly, we hope that all of your wedding preparations are going without a hitch. But whether you're hastily arranging an intimate marriage on a strict budget or you simply don't want to break the bank on a traditional wedding breakfast, we've got just the solution for your catering – street food!
An expensive sit-down three-course wedding breakfast is no longer par for the course and there are so many delicious cuisines in our great country now that can help to set the perfect tone for your wedding celebrations at a third or even a quarter of the cost of a more elaborate, traditional meal.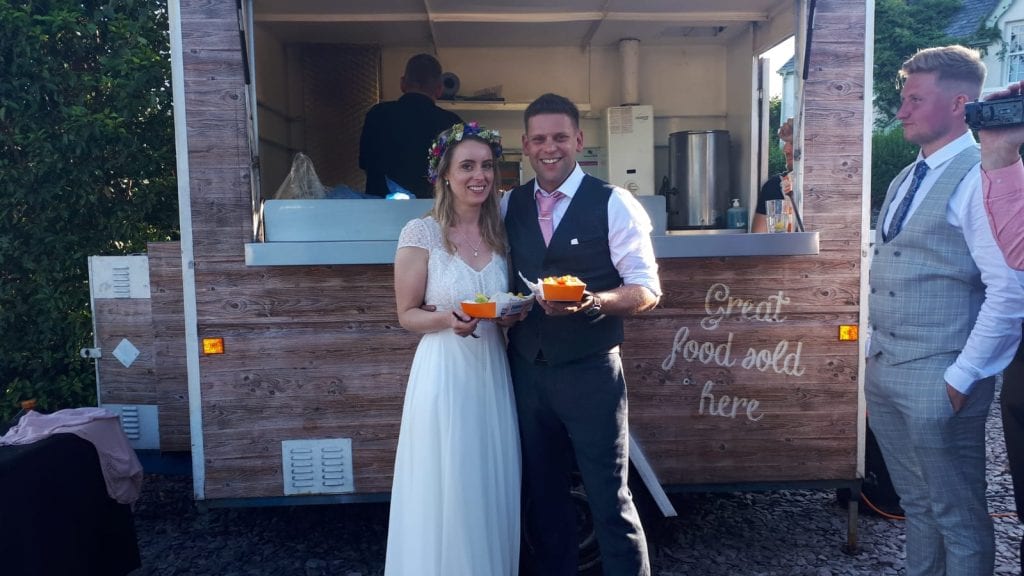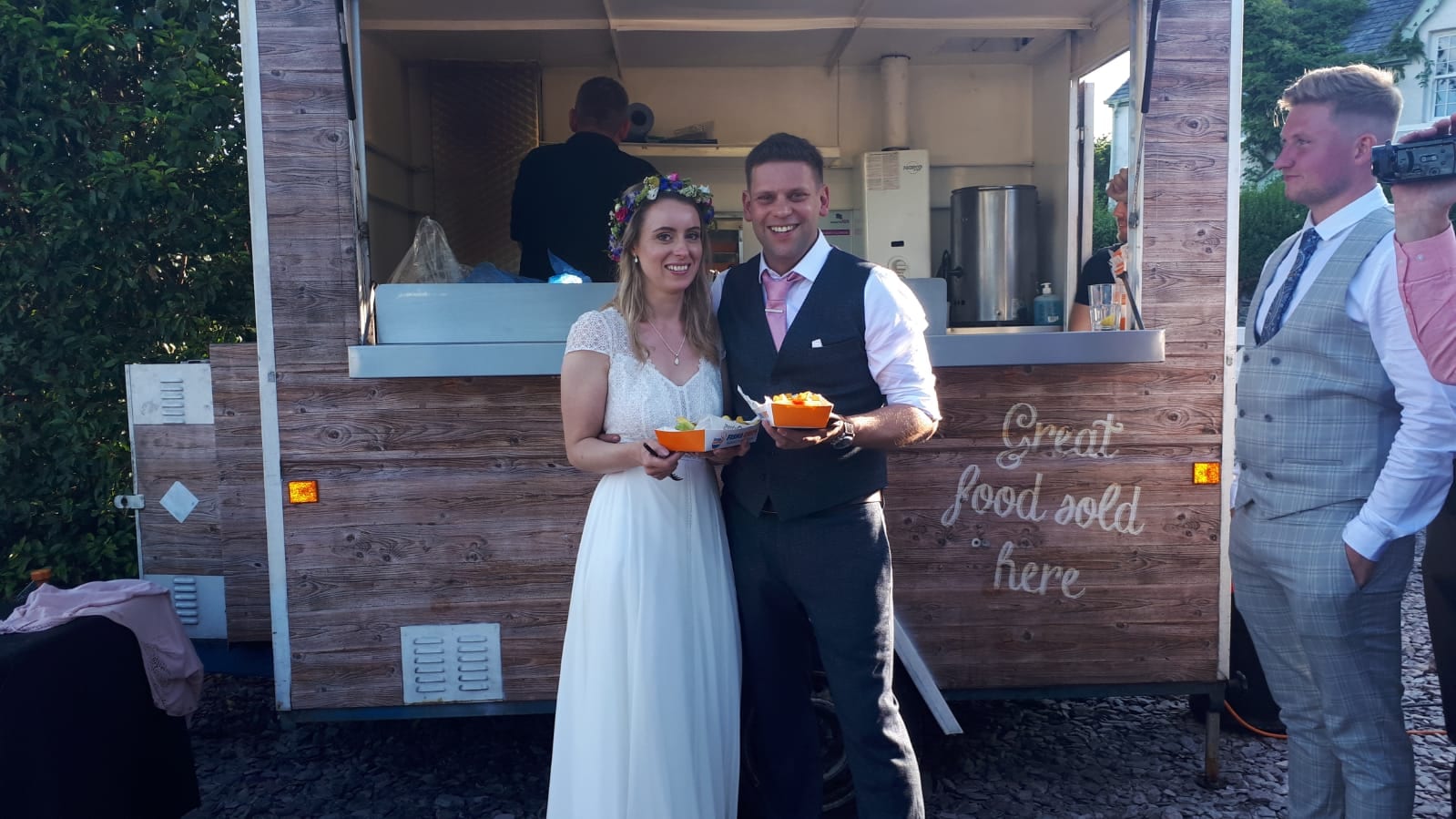 Our street food menu is bursting with tastes from all four corners of the world – perfect for couples that may have met together whilst travelling or those that simply love their food!
You don't have to sit at a table for three hours and worry about which fork to use first to have a spectacular wedding meal, With our street food bar, you're guaranteed to add a touch of colour and theatre to your afternoon. With fresh flavours from across the world, you and your guests can relax and savour something a little bit out of the ordinary.
What can you expect from a Street Fusion unit?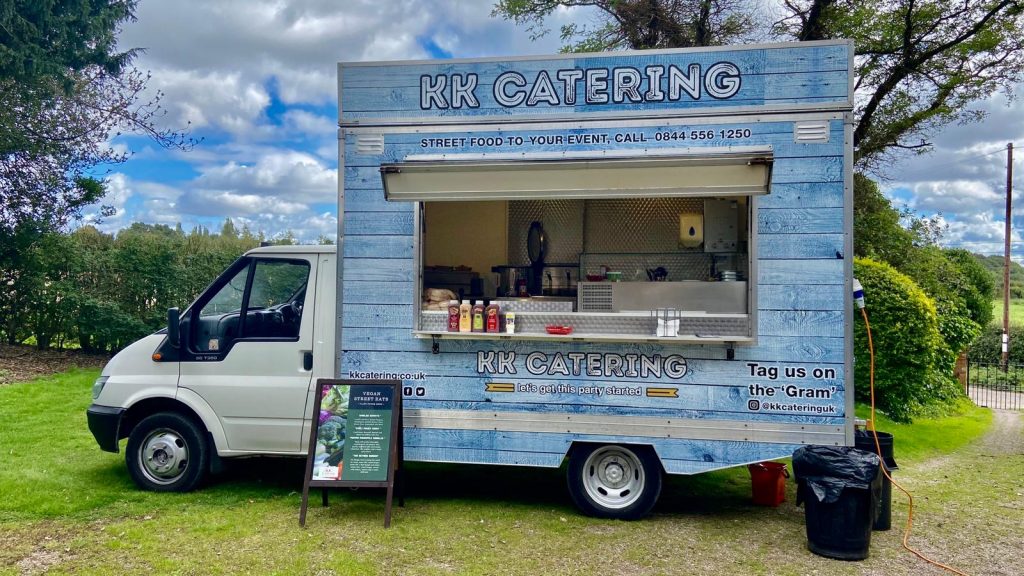 Food is almost always one of the main talking points at any wedding; so we endeavour to provide street food that's not only delicious but supremely fun too. Some of our typical flavours we regularly serve include:
– BBQ pulled pork buns – the ideal American bap that's taken our nation by storm! Enjoy with some crunchy, cool coleslaw and some sweet potato fries!
– Szechuan sesame noodles – a true taste of south-east Asia, this spicy, tangy Szechuan sauce is the ideal complement to our fresh Thai noodles and vegetables.
– Chipotle chicken quesadilla – get your mitts around one of our Mexican favourites, with a crisp tortilla bursting with spicy chicken, salsa and spicy cheese guaranteeing a party in your mouth!
– Posh fishwich – you can't beat a fish finger sarnie, but we've tarted it up a little with these mouth-watering pieces of lemon and chilli battered cod, lined with tangy tartar sauce.
The last thing you need to stress about on your wedding day is the cost of your catering. With our Street Fusion vans and trailers, we can be wherever you want us, to provide you and your loved ones with great-value food that's guaranteed to put a smile on your faces!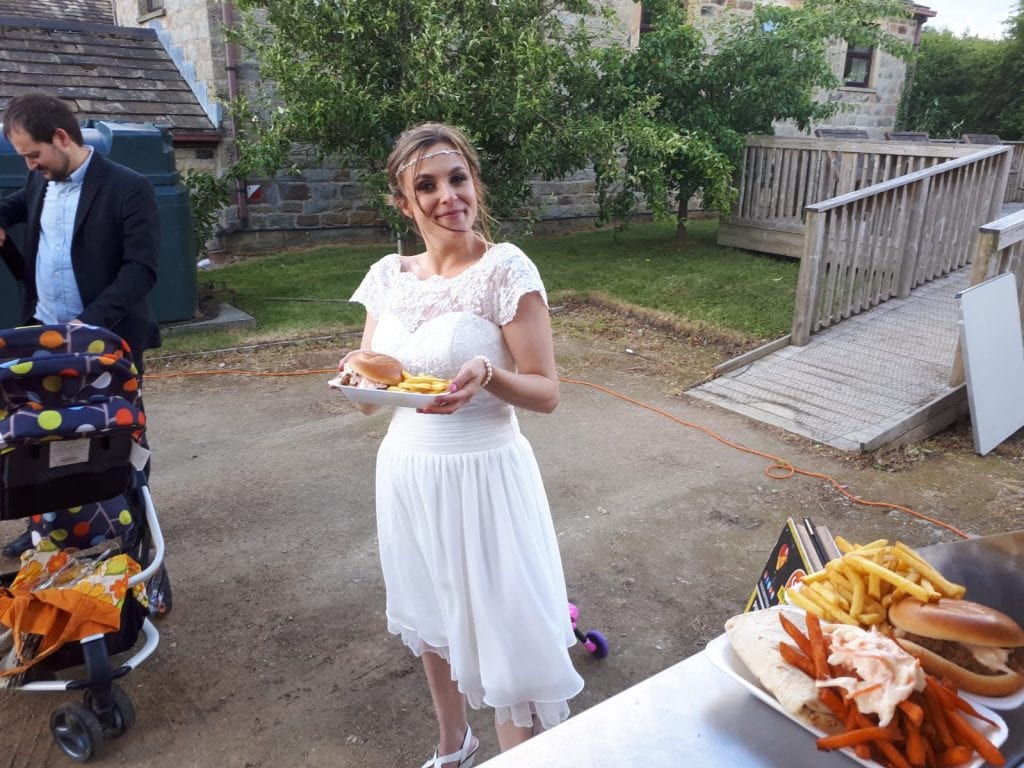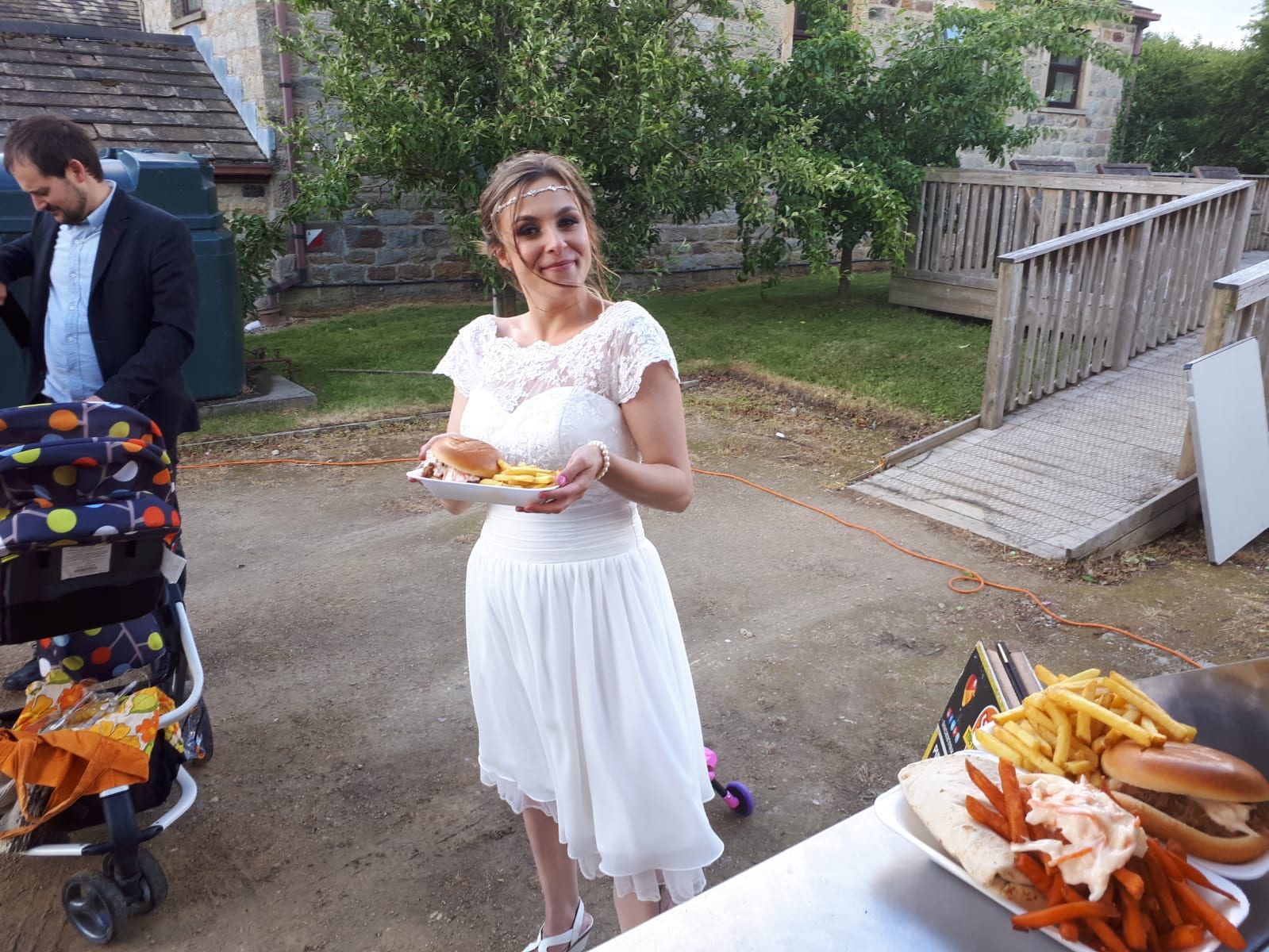 If you'd like to know more, please don't hesitate to give us a call on 0844 556 1250 or fill in our quote form on-site to tell us about your event and we'll send you a competitive price to look after the catering on your special day.