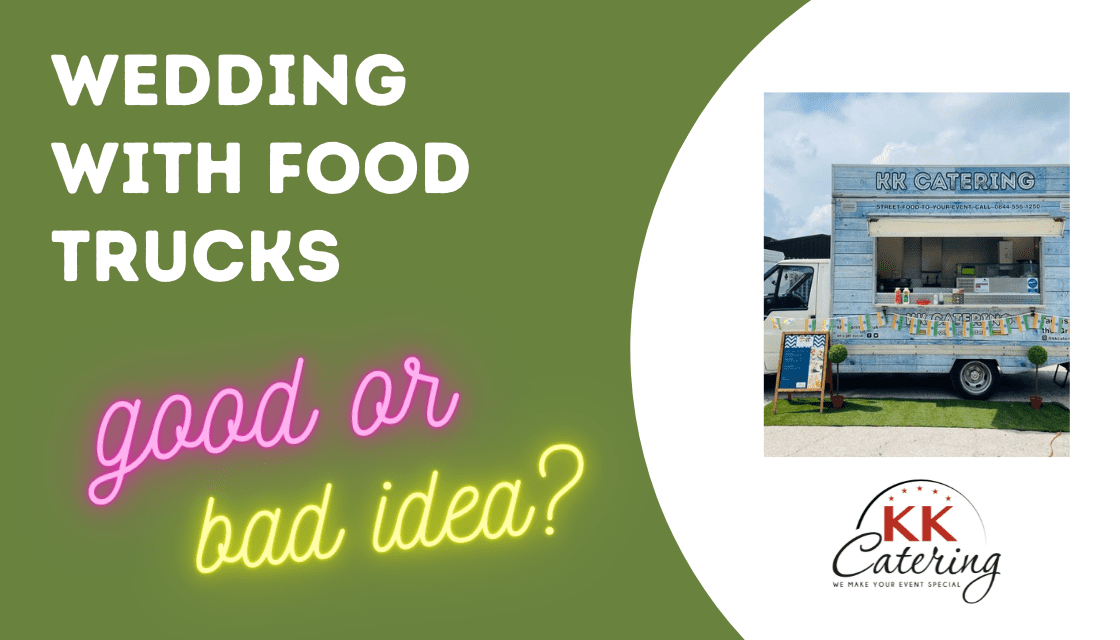 Are you thinking about hiring a food truck for your wedding? If so, you're not alone. Over the years, food truck weddings have grown in popularity because they're convenient, cost-effective, and provide guests with a plethora of tasty options.
Unfortunately, many couples are still on the fence about planning a wedding with food truck catering. This, in turn, has raised numerous concerns, including: Are food trucks right for my wedding? How will my guests respond? Does my wedding venue allow food trucks? Keep reading to find out whether a wedding with food truck catering is ideal for you.
Benefits of food truck weddings
1. Affordable
Did you know that food truck catering is significantly less expensive than traditional catering?
On average, most couples spend £4000 on wedding catering alone, which is quite expensive. Fortunately, you can reduce these expenses by hiring a food truck as the cost of hiring one ranges between £7 and £15 per head, so if you invite 100 people to your wedding, you'll only spend an average of £700 to £1500.
It's essential to note that certain factors such as the meal and food types significantly affect your pricing. For instance, a dessert truck will cost less than a fish and chip van hire as the latter provides main dishes.
2. Convenient and flexible
Food trucks operate throughout the wedding ceremony, allowing your guests to grab a dish and satisfy their hunger at any time during the event. This convenience ensures you can focus on celebrating love and family on your big day instead of planning how and when your attendees will eat.
Additionally, you can explore different menu options with food trucks, from burgers and pizzas to pies and mash. So, you don't have to stick to traditional wedding foods.

3. Hassle-free
Are you tired of dealing with unreliable catering companies? You should consider burger van hire or a pie mash van hire. Organising for a food truck to be at your wedding is incredibly easy and seamless.
Most food truck companies have websites that list their services in detail, from the menu down to the prices and fees, ensuring you know exactly what you're getting. All you have to do is give them a call to hire your van.
4. Trendy and stylish
If you want to plan a wedding that's edgy, stylish and your guests will love, getting food truck catering is your best choice.
Why?
Food trucks add a unique element to your event without being overly distracting. Think of it. How many weddings have you attended that had food trucks? Probably very few. Hiring a food truck for your wedding not only makes it memorable but also provides a unique dining experience.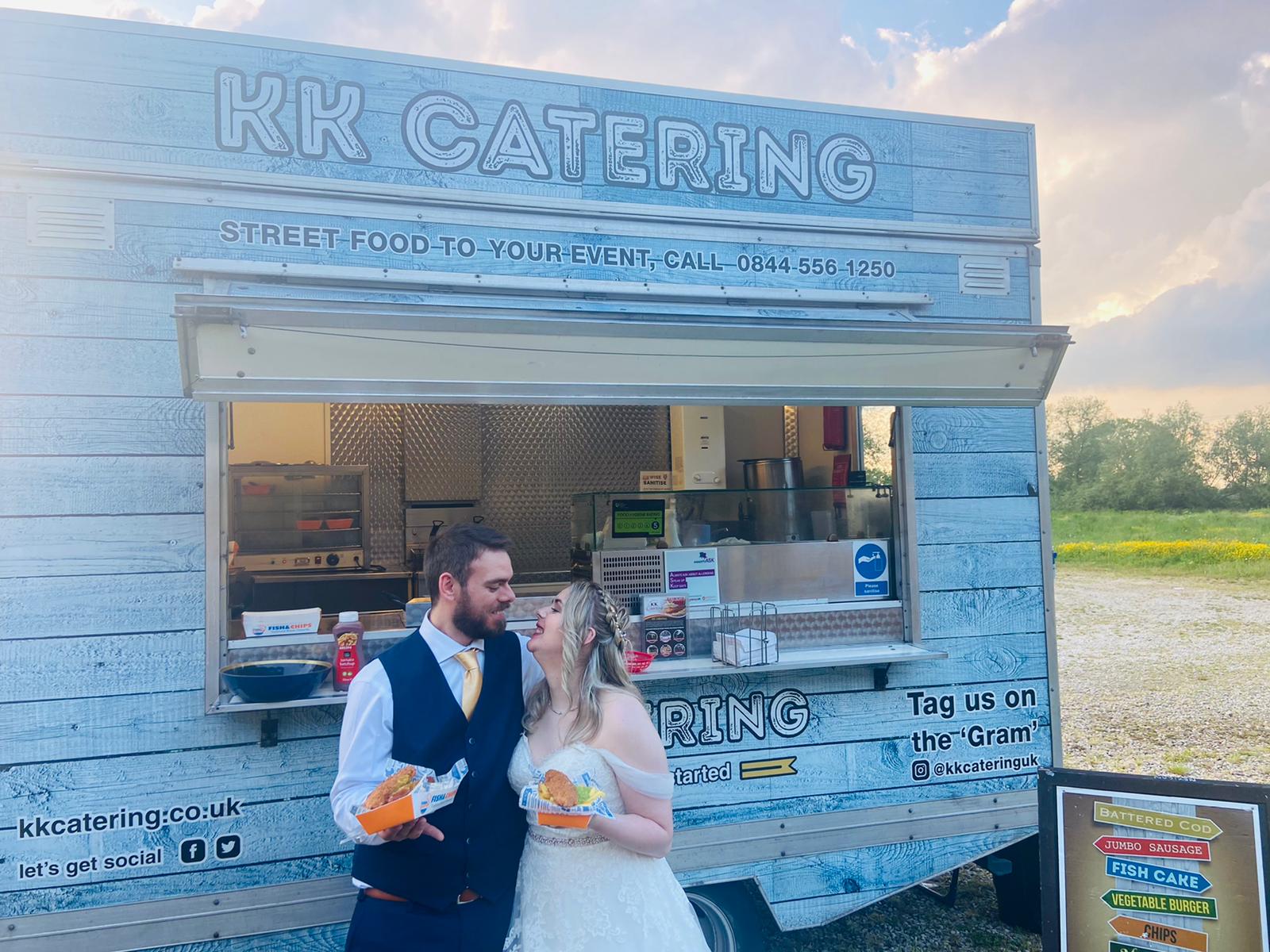 Should I hire a food truck for my wedding?
Yes, you should.
A full-service food truck brings restaurant-quality catering to your wedding location, and it's bound to get your guests excited. Whether you're looking for quick on-the-go meals such as pizzas or lunch and dinner options like mash, a food truck makes your special day one you and your family won't forget.
And, since food trucks work with any budget, they're an excellent choice for couples working with limited funds.
Unlike traditional catering, food trucks aren't limited to your location. For example, if you plan a wedding in an open field, a food van can easily access your venue and provide hot, fresh food on the spot. If you were to opt for a catering company, the food might arrive cold and stale because there's no kitchen on site.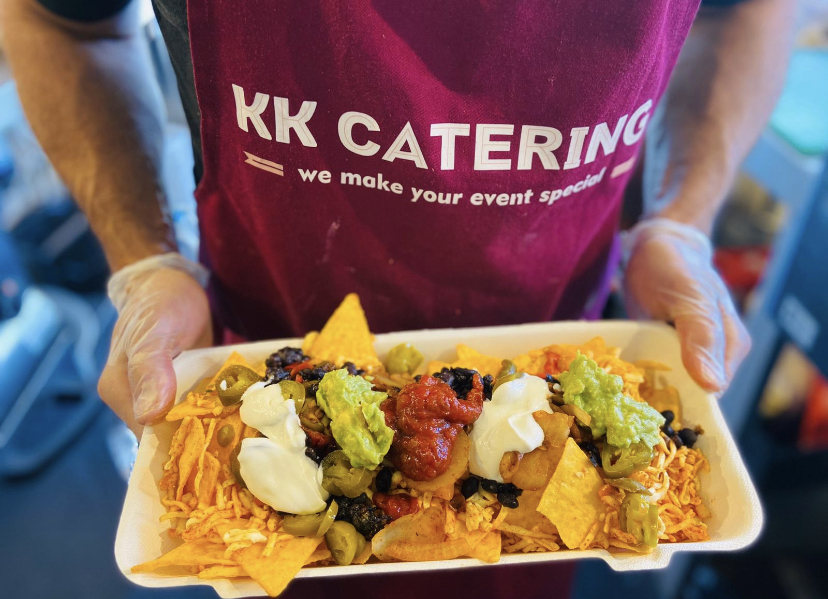 Hiring your food truck
Now that you understand the benefits of hiring a food truck for your wedding, here are some factors to consider to ensure a seamless experience.
First, if your wedding has more than 200 guests, it's advisable to hire multiple trucks. This prevents your guests from standing in long lines for hours waiting for their food. Second, ensure you park your food truck in a large area that's not too far away from the sitting area. You don't want your guests walking long distances to grab a snack or meal.
Third, make sure you have a permit for hosting a food truck wedding. Most private venues will already have this in place so you won't need to worry.
Lastly, always hire your food truck from a reputable van hire company such as KK Catering. We're an experienced catering company that's passionate about cooking various cuisines, from street food to Mexican delicacies.
Our goal is to meet your wedding catering expectations, and that's why we have various food units so that you can find one that works for you.
What are you waiting for?
If you're looking for quality food truck wedding services, KK Catering is happy to help. Contact us today or seeour website for all different food units and get your quote.