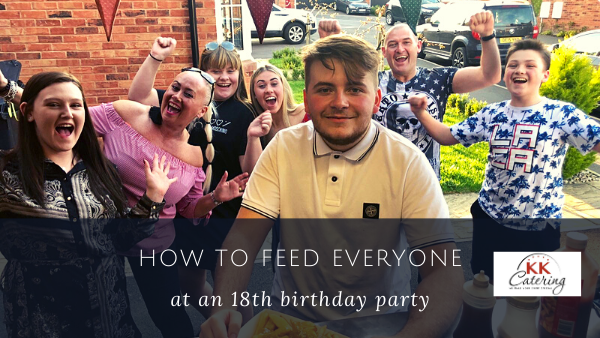 Ask any soon-to-be 18-year-old what they want for their birthday party and food might be somewhere on the list beneath great music, alcohol and a cool venue, but once everybody's had a few drinks and a boogie, guests are going to get hungry.
Young adults don't want their space hampered by tables groaning with food. They'll turn their noses up at curling sandwiches or bowls of crisps. That's not the way they do things. Head to the nearest music festival to see how they like to eat – every food van in the vicinity will have queues snaking into the distance.
Mobile street food vans are the perfect addition to an 18th birthday party. We roll up and serve stuff that the guests want to eat. There's nothing for you to prepare and no leftovers to worry about at the end of it. Here are a few cool mobile catering ideas How to feed everyone at an 18th Birthday Party:
---
Gourmet Burger Vans
---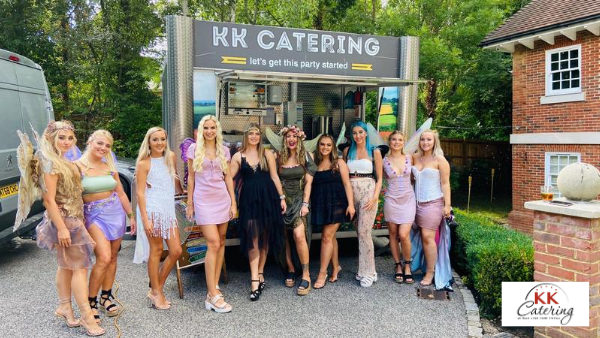 The majority of young adults love nothing better after a few drinks than a burger and chips. At KK Catering, we don't just serve up any old burger. Our Big Western BBQ is made from Angus beef with lettuce, tomato, crispy onion ring, cheddar cheese and a smokehouse BBQ sauce and we have something for vegetarians and vegans too with the Veggie Supreme served with lettuce, tomato and slaw. All burgers come with spicy of plain steak cut chips. What's not to like?
Learn more about our gourmet burger vans click here
---
Doner Kebab Van
---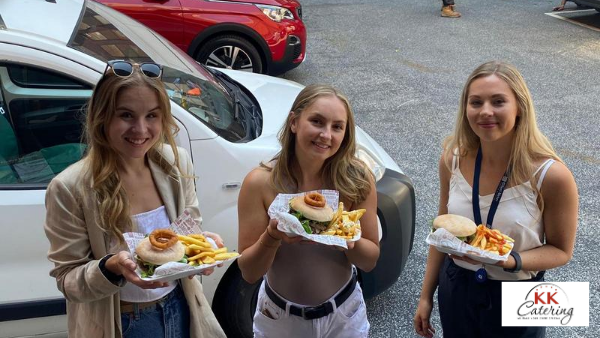 Don't be fooled by the title, there are loads of foods cooked up by one of these popular units. In addition to doner kebabs, we offer chicken burgers, prime beef burgers and cheesy chips.
To find out how to get a doner kebab van to your event click here
---
Vegan Street Food
---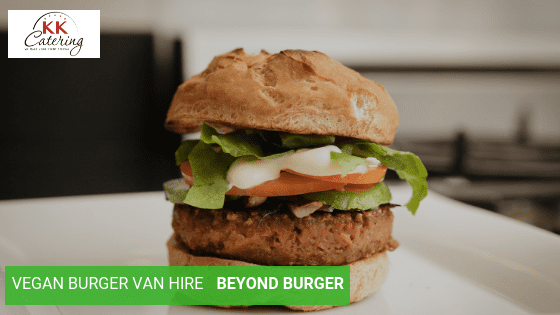 Make your vegan or veggie teenager feel special with vegan street eats ranging from a Diablos Burrito, a soft tortilla packed with rice, grilled peppers, mushrooms, grilled onions, pinto beans, corn, guacamole and salsa to The Beyond Burger that looks and tastes even better than a beef burger, served with lettuce, tomato and sweet chilli jam.
To learn more about our vegan street food click here
---
Grilled Cheese Truck
---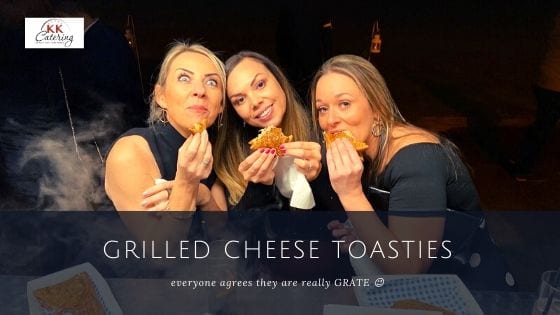 Inject a USA vibe to the proceedings with a selection of mouthwatering grilled cheese toasties. Easy to eat and packed with delicious molten cheese, the menu includes options such as a Mac n Cheesey, which contains creamy mac n cheese and the Baconator, a toasty that loads crispy bacon onto of lashings of grilled cheese. Perfect for satisfying hungry teenagers.
Find out more about our grilled cheese toasties here
To make your next 18th birthday celebration extra special, why not give the KK Catering team a call today to find out more or get a quote here.