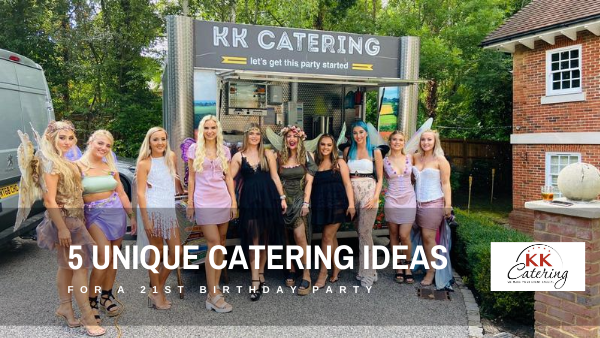 Do you want to celebrate your 21st birthday in style? Then why not hire one of our catering units and vans to provide tasty foods for your party?
At KK Catering, we know that organising a big event like a 21st birthday party can take a lot of effort and time, so why not delegate the responsibilities for food to a professional catering company to make your life easier?
We have been in the business for over 15 years so we know exactly what is needed when it comes to the catering for your 21st birthday party to make it unforgettable.
Read on and we'll talk you through 5 unique street food catering units and menus that are available for a 21st Birthday Party and why these will go down a treat at your 21st birthday party.
---
Little India food truck
---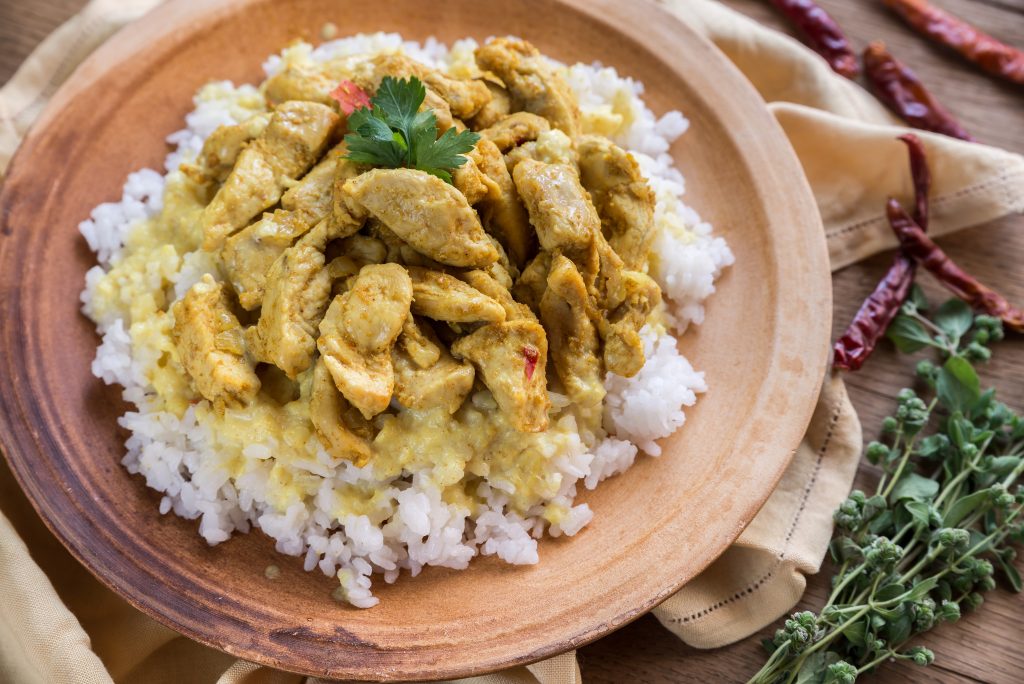 What could be better after a night of drinking and dancing at your 21st Birthday Party than a spicy curry or some Indian snacks? KK Catering has two delicious menus for you to choose from. You can pick our curry menu which offers traditional favourites such as Tikka Massala and Korma or our Indian street food menu where we offer Indian style wraps served with chips. Our Indian Street Food cuisine will definitely liven up your night and impress your guests.
For more about our Indian Street food click here
---
Gourmet Burger Vans
---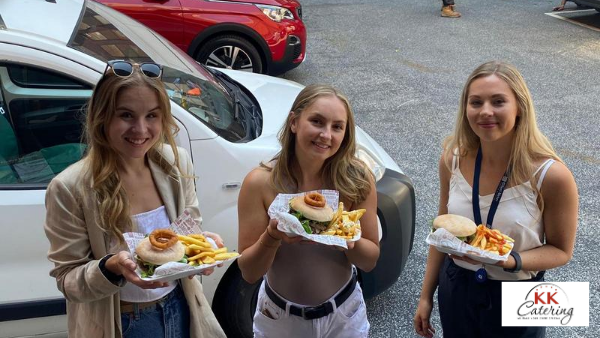 Our gourmet burger menu is one of our most popular menus here at KK Catering and your guests will love the aroma as freshly cooked beef surrounds the air as we prepare to serve your guests, think angus beef, crispy chicken, sausages and chips and so much more.
For a little more details on our burger vans click here.
---
British Breakfast Bar
---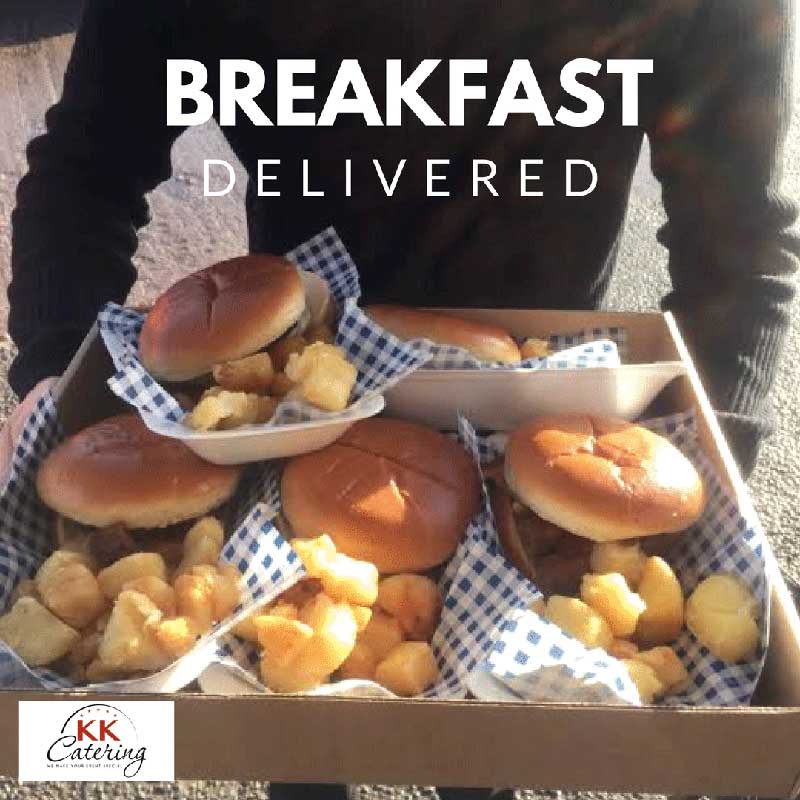 Planning an all-night party for your 21st Birthday Party? You and your guests will be hungry when you wake up so one of our mobile breakfast bars is exactly what you need. We provide delicious back bacon, Lincolnshire sausages, freshly cracked eggs all served on a brioche roll, plus tea, coffee and orange juice to perk you up after dancing all night.
Click here for more information on our Breakfast Catering Units
---
German Bavarian BBQ
---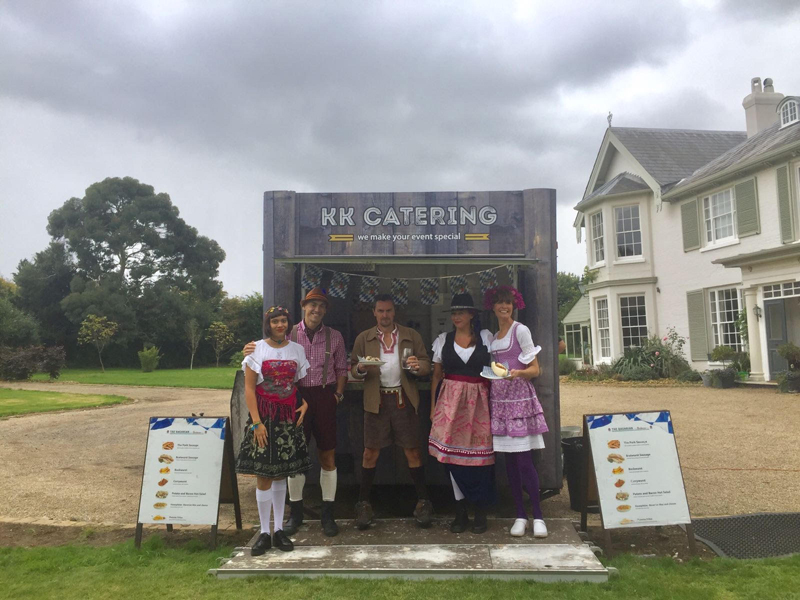 Our German Bavarian BBQ van is great if you want something quick but a bit more unusual than traditional choices. If Bratwurst, Currywurst and Frankfurters plus hot, delicious fries sound good, this is the van for you.
Get the full menu and more for our German Bavarian BBQ unit here
---
Stone baked pizza van
---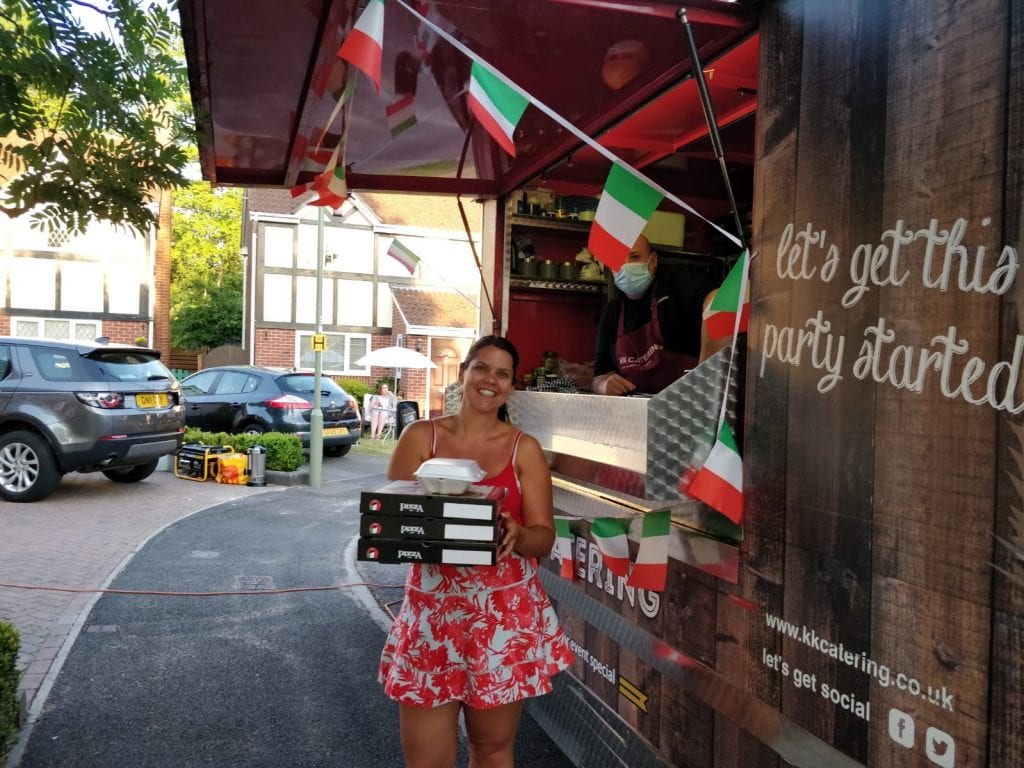 Our pizza vans come with ovens to stone bake your pizzas for that perfectly crisp crust. Our pizza vans are especially popular with young guests, as pizza is delicious and can be eaten quickly to allow you to get back on the dancefloor as soon as possible. We can include a selection of fresh and tasty salads to accompany your pizza.
To get a PIZZA the action and learn more about our Pizza click here
---
Let's get this party started
---
Whatever van you choose, we guarantee that your guests will love the food. Get in touch with KK Catering today to make your 21st birthday party an event you and your guests remember for the rest of your lives.