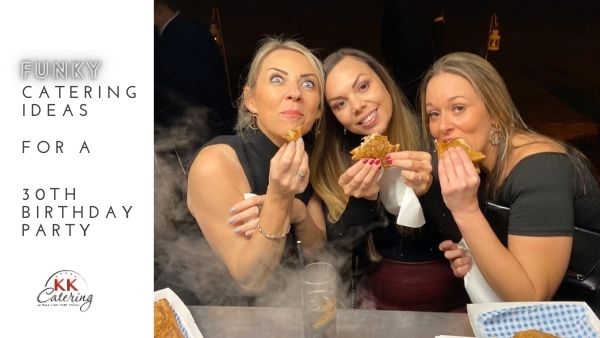 Turning 30 is truly a milestone to celebrate. If you're planning a party to kick off this fabulous decade in style, the food you serve will be at the top of your list of things to get just right. Going down the street food route is an authentic way of showing off your personality, and keeping costs low. Let's take a look at some funky catering ideas for a 30th Birthday Party.
---
Why choose street food?
---
We have all been to those boring village halls, where there a row of sausage rolls, crisps and dried out tuna mayo sandwiches. No one wants to attend a party like this let alone host one. This is where street food and mobile catering can help create excitement and taker your 30th Birthday party to another level.
Street food catering is less stuffy than a formal sit-down meal and more fun than putting on a traditional buffet. #ditchthebuffet is our favourite hashtag
Besides your guests will love the flexibility of being able to choose what they really fancy. The laid-back atmosphere that casual dining creates will provide the ideal party vibe, allowing your guests to be immersed into the ambience of having a food truck outside your venue cooking up freshly made food on site.
Let's get this party started.
---
Food for Thought
---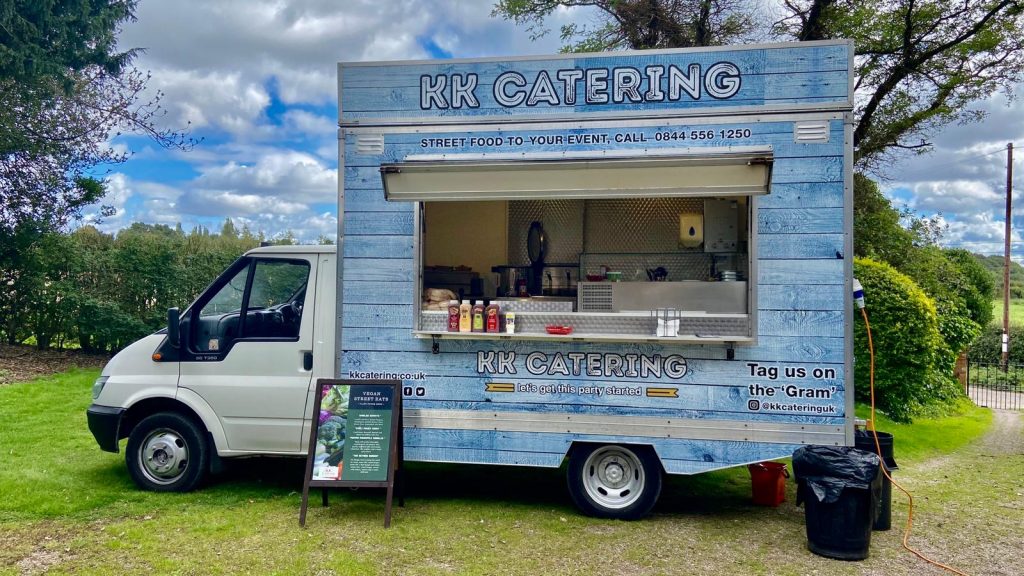 At KK Catering we offer a diverse and delicious range of street food options. From traditional British fish and chips and Angus burgers to hearty Mexican burritos and Indian street food with a kick, even the pickiest of eaters will find something tasty to tuck into on any of our street food menus.
Here are three of our favourite street food vans that we think would be perfect at your 30th Birthday Party. But make sure to browse our site for the full range of catering options. After all, it's your day – have it your way!
---
Greek Souvlaki Hut
---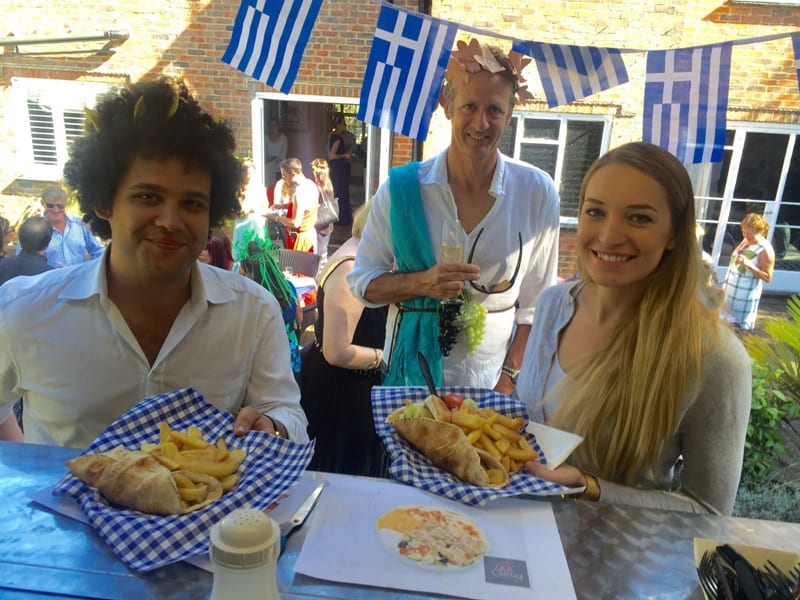 If it's succulent, juicy meats that you're after look no further than our Greek Souvlaki Hut.
Our kebabs come with tender, rich fillings of Grilled Chicken Breast, Lamb & Beef Doner or Falafel alongside our delicious greek salad spun to perfection with olives and Greek Feta.
Once we have piled high your tasty meat choice or falafel, added hummus and Tzatitki and salad into our wrap, we serve it with a side of our signature steak cut chips topped with a spicy seasoning.
And If you've still got room, don't pass up a slice of authentic baklava for dessert.
Get me to the Greek with more information here
---
Noodlebox
---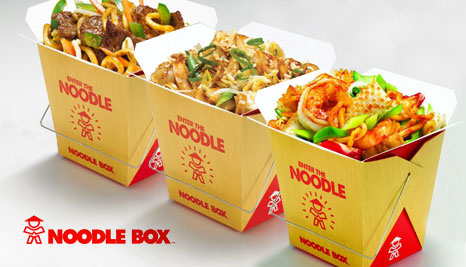 The clue is in the title with our super-talented wok chefs serving up zingy pan-Asian flavours. Whether it's rice or noodle dishes that you want, we've got you covered. Classics such as chicken chow mein go hand in hand with peppery Szechuan beef on our eclectic menu.
Your 30th birthday party guests will be amazed that you have brought a taste of the orient to your event. Learn more about or Noodlebox catering
---
Vegan Street Food
---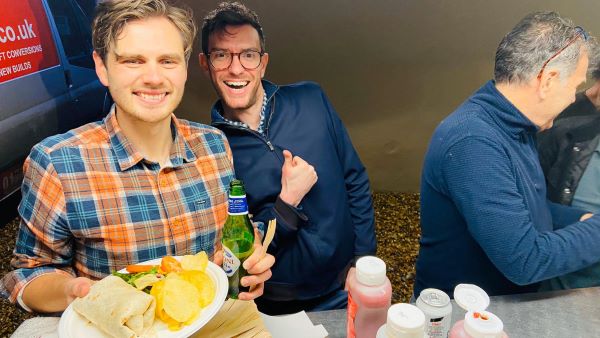 Veganism is hugely popular right now and still on the rise. Our varied vegan food is big on flavour and hiring our vegan van will take the worry out of catering for a host of dietary requirements.
If vegan food is your thing then what better way to introduce the delights of vegan food to your guests than hiring a Vegan Street Food Van at your 30th Birthday Party?
Besides we also offer the Beyond Burger so even the meat lovers will have a food option they can tuck into that will cover their tendencies to tuck into a Juicy Burger and Fries.
Get more information about our Vegan street food truck
---
A 30th to remember
---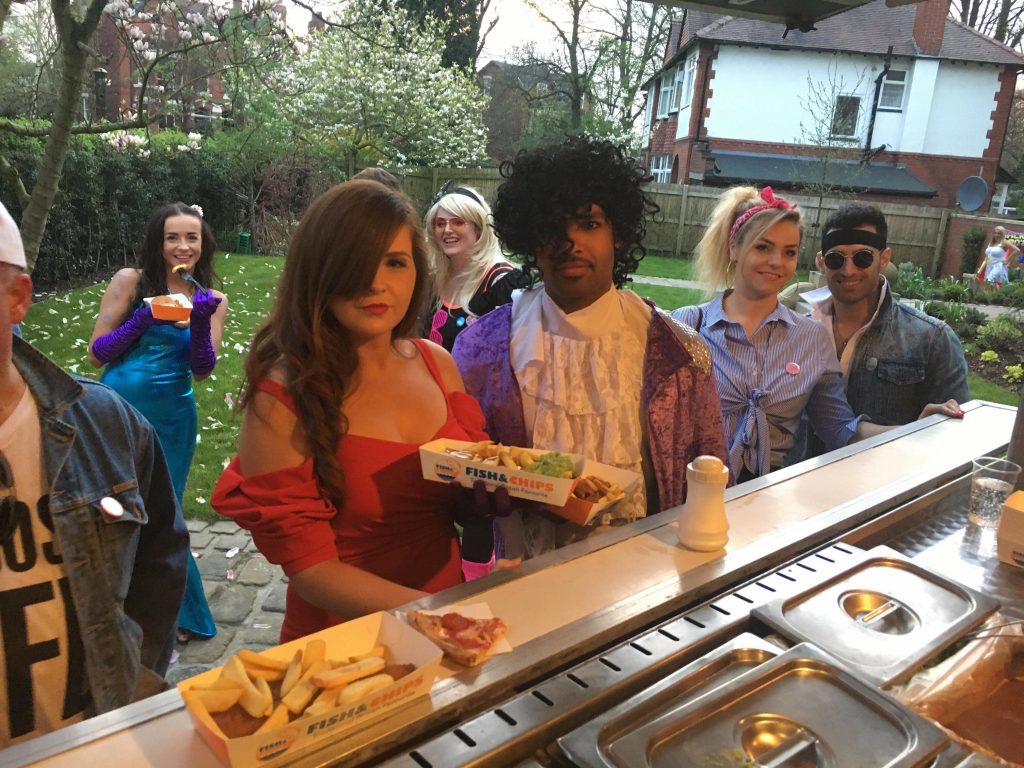 Hiring from our range of street food units is an affordable and novel way to make your 30th birthday party a bash to remember. To get a quote we just need a few details from you about your party, click here to get a quote now