There's something undeniably comforting about a grilled cheese sandwich. The warm, gooey cheese oozing out from between perfectly toasted bread slices has been a beloved staple for generations. But what if we told you there's a way to take this classic comfort food to a whole new level? Enter the Grilled Cheese Food Truck by KK Catering, where we've transformed the humble cheese toastie into an American-style sensation that's perfect for late-night wedding snacks or a fun company lunchtime event.
---
The Classic, Reimagined: Grilled Cheese with a Twist
---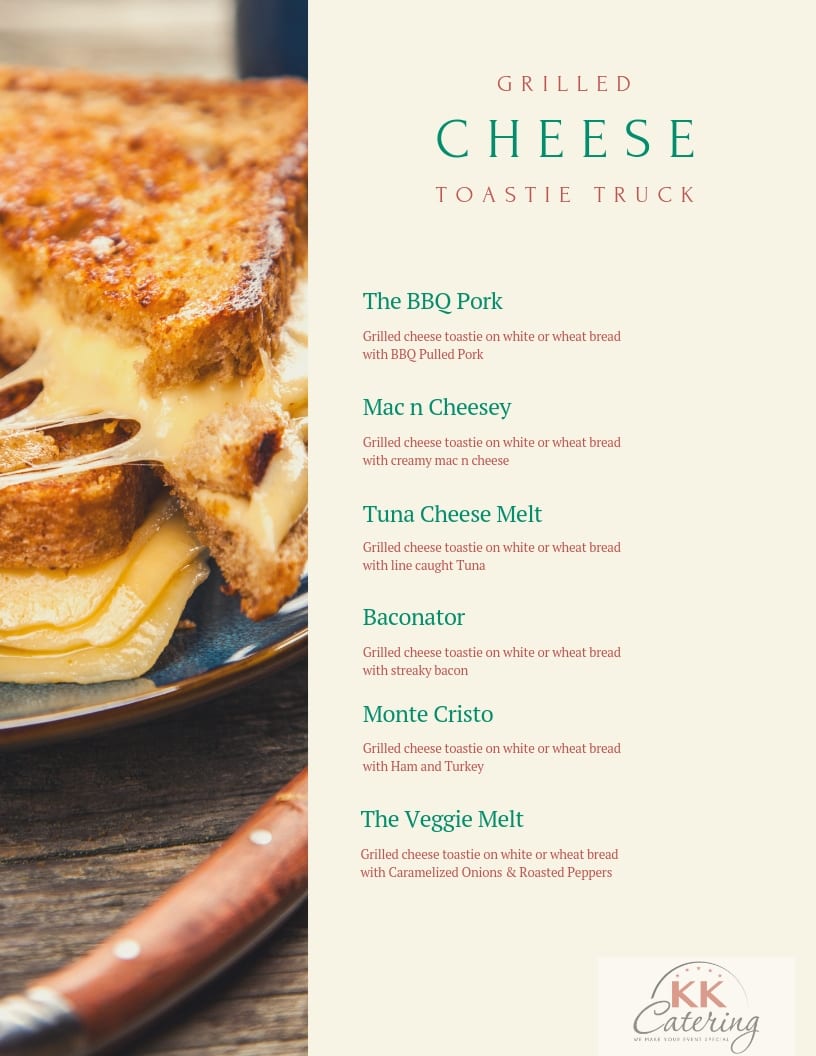 At KK Catering, we understand that sometimes you need to think outside the box – or in this case, outside the bread. Our Grilled Cheese Food Truck takes the timeless grilled cheese sandwich and infuses it with innovative flavors and fillings that will tantalize your taste buds like never before.
---
BBQ Pulled Pork: Smoky and Savory Delight
---

Picture this: tender, slow-cooked pulled pork drenched in smoky barbecue sauce, nestled between layers of gooey, melted cheese. It's a flavor explosion that's both savory and satisfying, making it the perfect indulgence for late-night wedding snacks or a hearty lunch.
---
Mac 'n' Cheese: Comfort Meets Comfort
---

Why settle for just one comfort food when you can have two? Our Mac 'n' Cheese Grilled Cheese combines creamy, cheesy macaroni with the classic grilled cheese goodness. It's a match made in comfort food heaven that's sure to put a smile on your face.
---
Tuna Cheese Melt: A Seafood Lover's Dream
---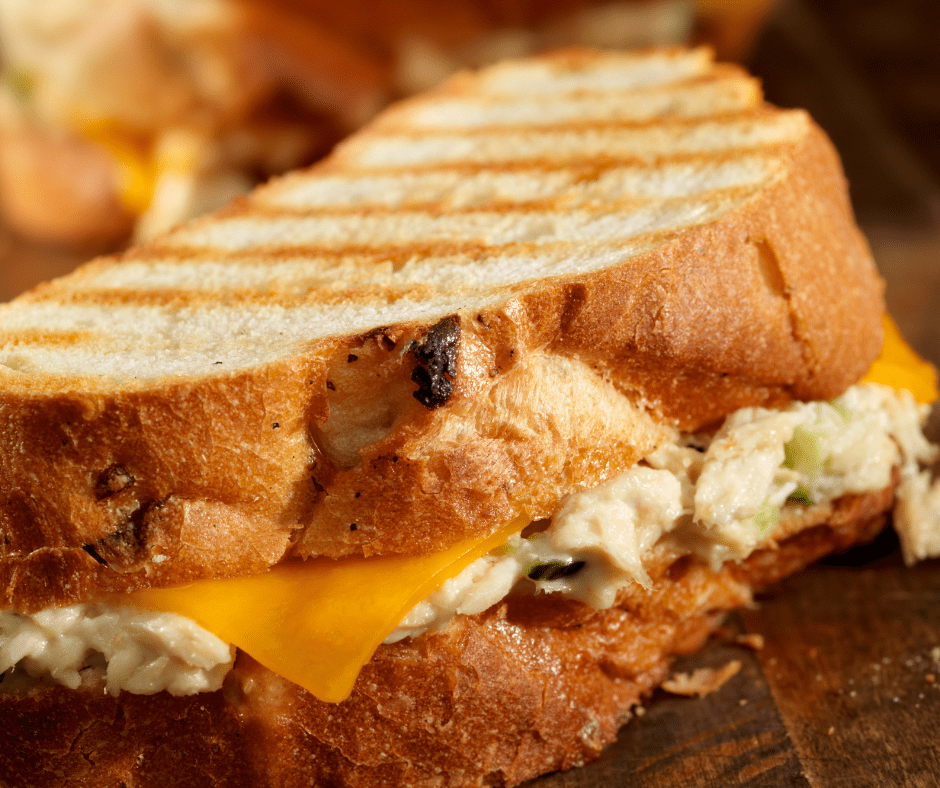 For seafood enthusiasts, our Tuna Cheese Melt is a must-try. Flaky tuna meets melty cheese, creating a harmonious blend of flavors that's as unique as it is delicious. It's a fresh take on the grilled cheese that's perfect for any occasion.
---
Baconator: The Ultimate Bacon Fix
---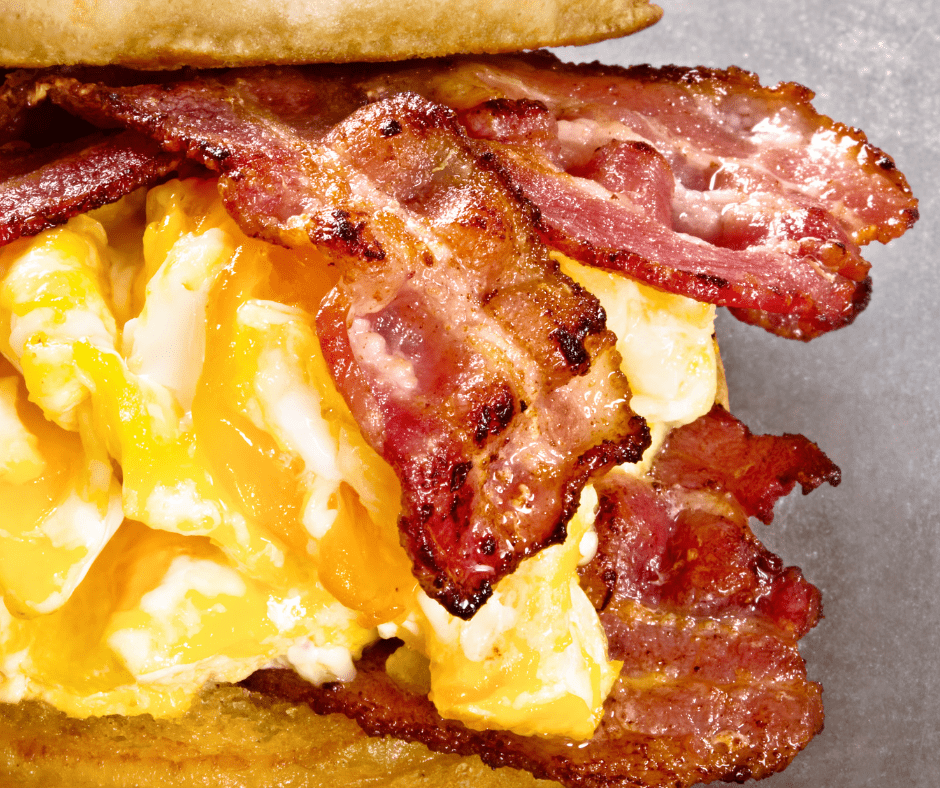 Bacon lovers, rejoice! Our Baconator Grilled Cheese is a crispy, salty, and utterly delicious creation. Crispy bacon slices are lovingly nestled within layers of melted cheese and toasted bread, creating a crunchy, savory masterpiece.
---
The Monte Cristo: A Savory Sensation
---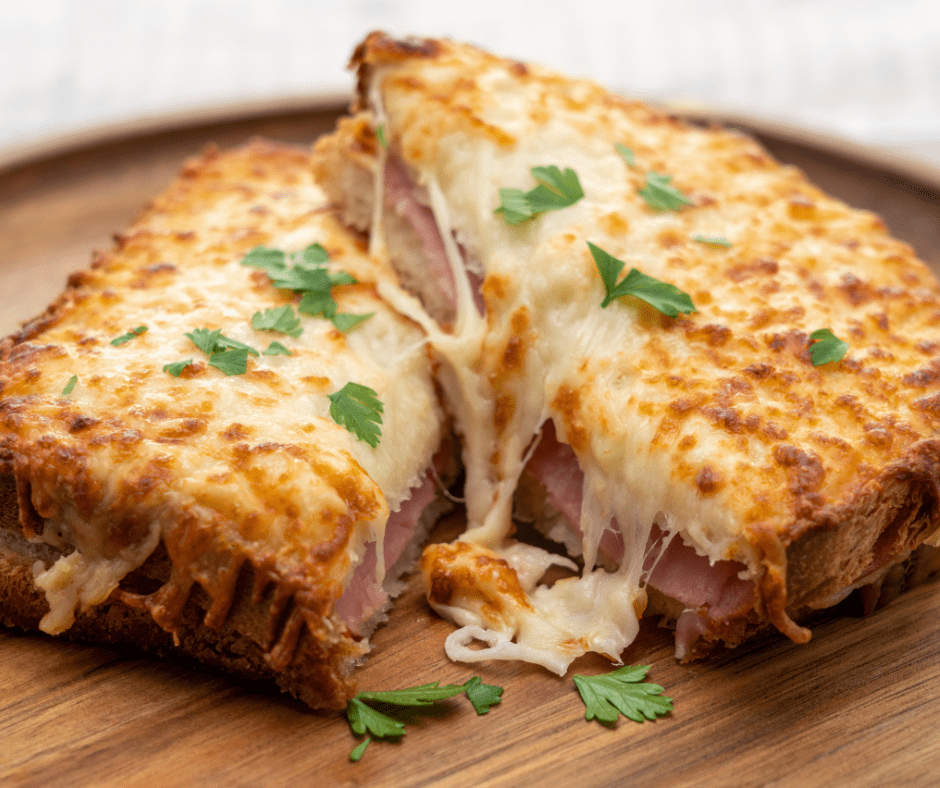 For those who crave a combination of sweet and savory, our Monte Cristo Grilled Cheese is the answer. This indulgent sandwich features ham, turkey, and Swiss cheese, all dipped in a delectable egg batter and fried to golden perfection, it's a taste sensation that's hard to resist.
---
The Veggie Melt: A Feast for Plant Lovers
---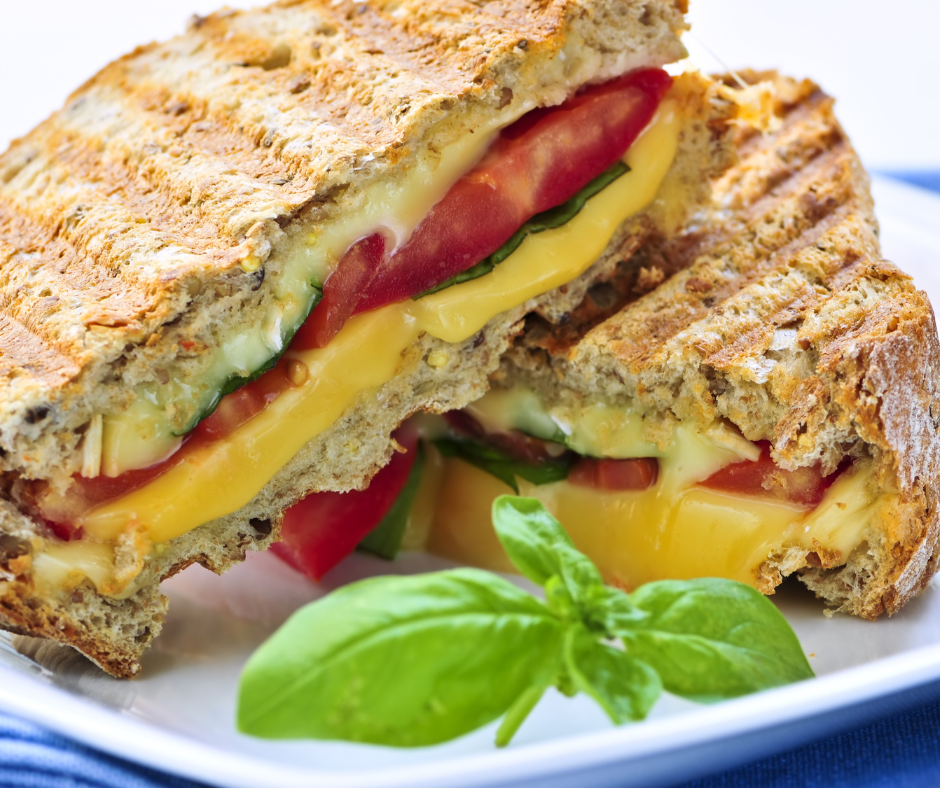 Even vegetarians can revel in the Grilled Cheese Food Truck experience with our Veggie Melt. Packed with a medley of fresh vegetables and delectable cheese, it's a satisfying option that ensures everyone at your event can enjoy a mouthwatering grilled cheese sandwich.
---
KK Catering: Your Grilled Cheese Destination
---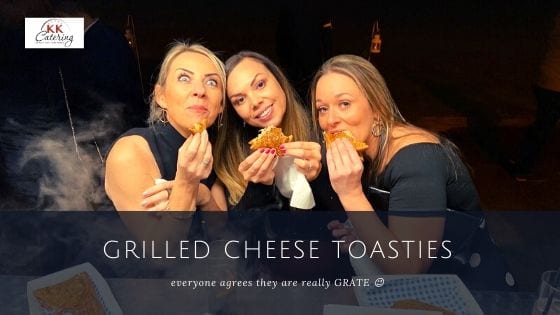 Whether you're planning a late-night wedding snack or a lively company lunchtime event, the Grilled Cheese Food Truck by KK Catering is here to elevate your experience. Our innovative twists on the classic grilled cheese sandwich are sure to delight and surprise your guests.
Don't settle for ordinary when you can have extraordinary. Contact us today to book the Grilled Cheese Food Truck and treat your guests to a culinary adventure that will have them craving more. With KK Catering, every bite is a taste of innovation and a toast to tradition