Gone are the days of stuffy three-course meals, where your wedding guests choose from a set menu and wait for their dinner to be brought to them. Potentially unhygienic buffets can also be a thing of the past, not to mention the food waste that inevitably comes with either of these options. Looking for a fun, budget-friendly way to cater your wedding and please your guests? Look no further than wedding food trucks! Bring all the fun and variety of food trucks to your wedding with our variety of food trucks, offering up delicious, made-to-order food for your guests – and with 80% of people who've visited a food truck describing their experience as unique, exciting and fun – we'd say they're a perfect accessory to your wedding day!
From Fish & Chips to a French Creperie, we've got a variety of cuisine from around the world that'll excite and satiate your guests, without the hefty price tag or whopping carbon footprint.
---
A More Sustainable Option
---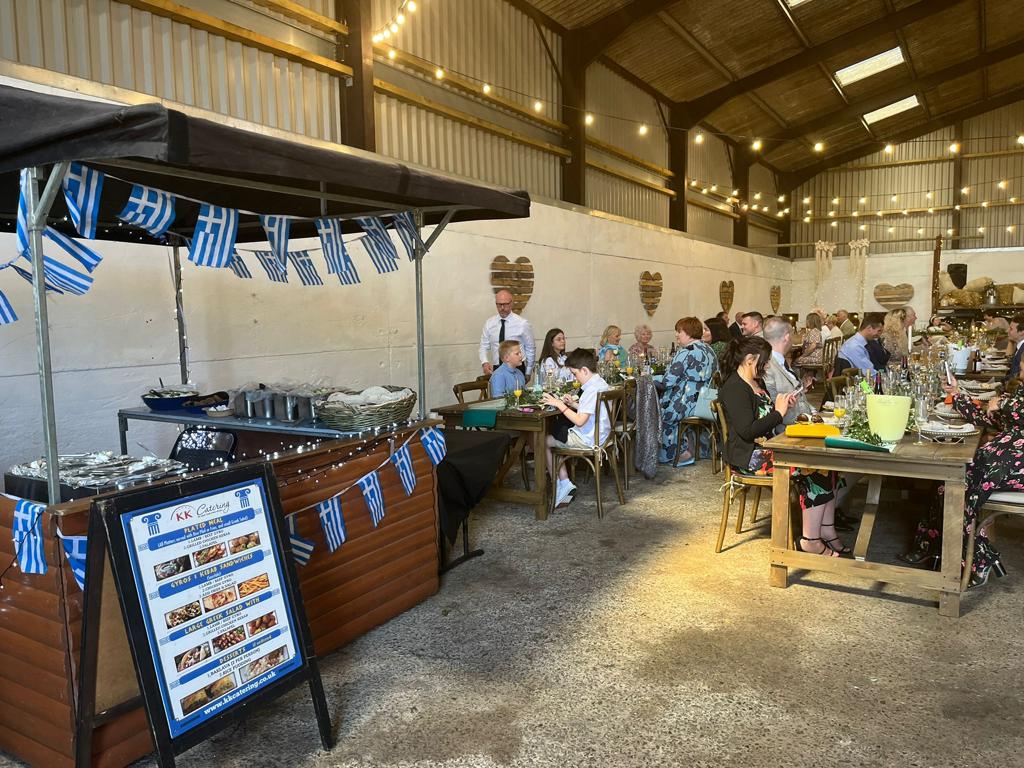 A recent study found that a staggering tenth of all wedding food is thrown away in the UK – running up a food waste bill of almost £500! We reckon that money would be better spent sipping cocktails on the beach on your honeymoon, rather than being tossed out with the rest of the wedding scraps. Opting for budget-friendly food vans not only allows your guests to choose exactly what they'd like to eat (we've got something for everyone – yes, even vegans) but it minimizes food waste by primarily making food to order, rather than laying out oodles of food, forcing you to bin whatever isn't eaten – or palm off the leftovers on your nearest and dearest.
---
A Wide Variety Of Food To Choose From
---
Wondering if opting for food vans at your wedding is the right move for you? Worried you might not be able to satisfy everyone's tastes? We have a broad selection of food vans to choose from, including everything from classic British favourites to cuisine from around the world. Below are just a few of our wide range of options to please your guests.
---
Fish & Chips
---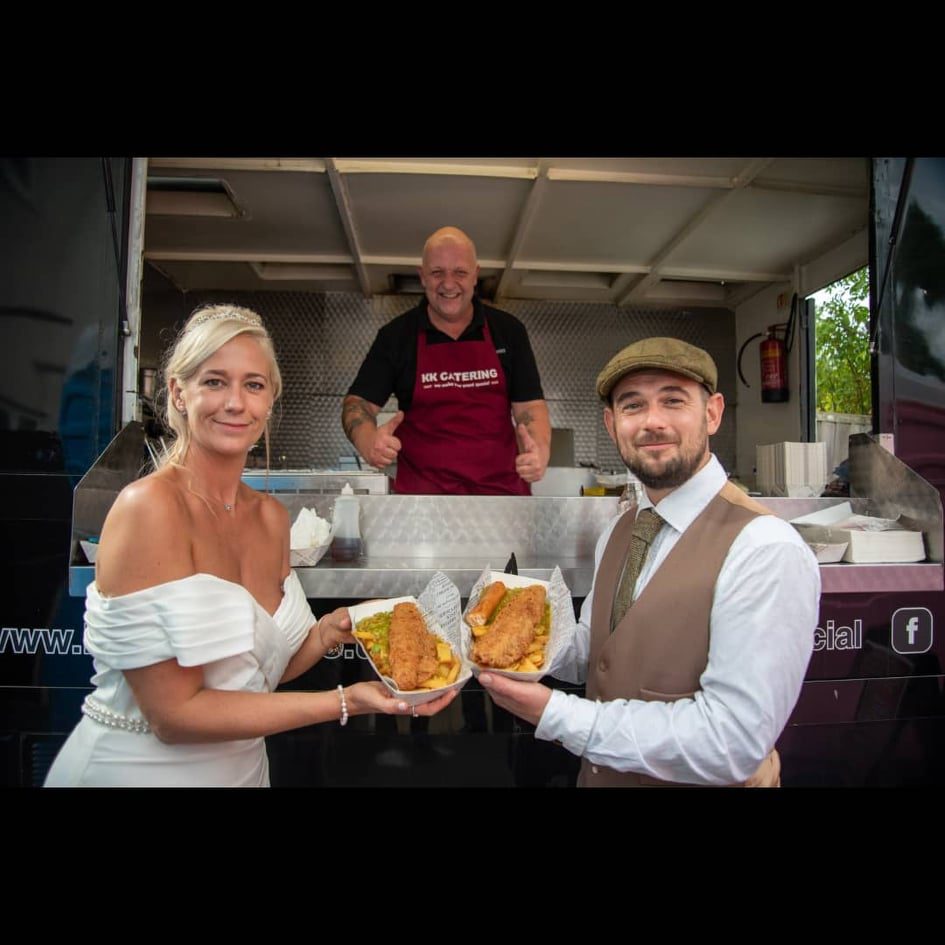 It doesn't get much better than the classic British Fish & Chips. Crispy battered fish and soft, fluffy chips accompanied with lashings of salt and vinegar will make for a perfect, traditional British lunch after your traditional wedding service.
---
Pie & Mash
---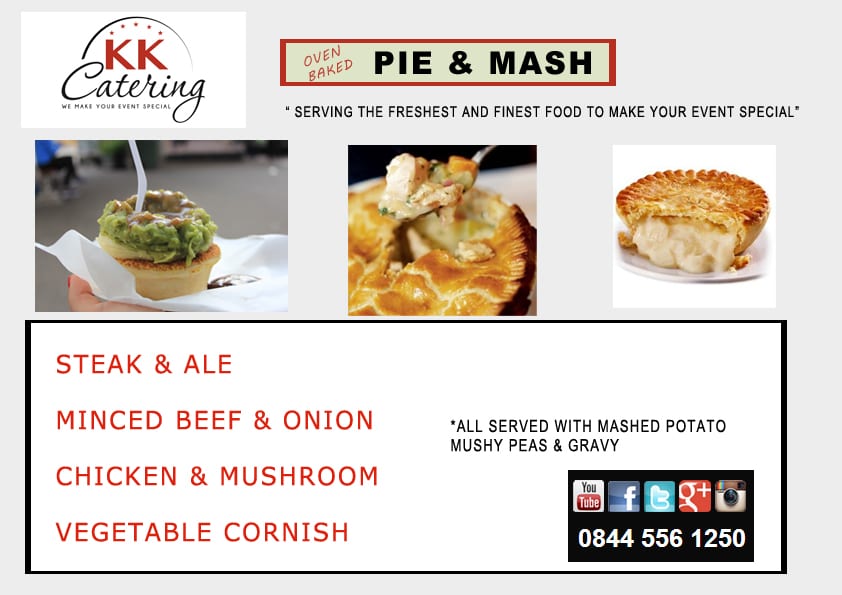 Another British classic, Pie and Mash has been delighting the pallets of us Brits for centuries. Whether you prefer yours with liquor or gravy, two pies or one, our Pie & Mash van is sure to be a hit amongst your guests with its comforting, tasty flavour.
---
Classic Carvery
---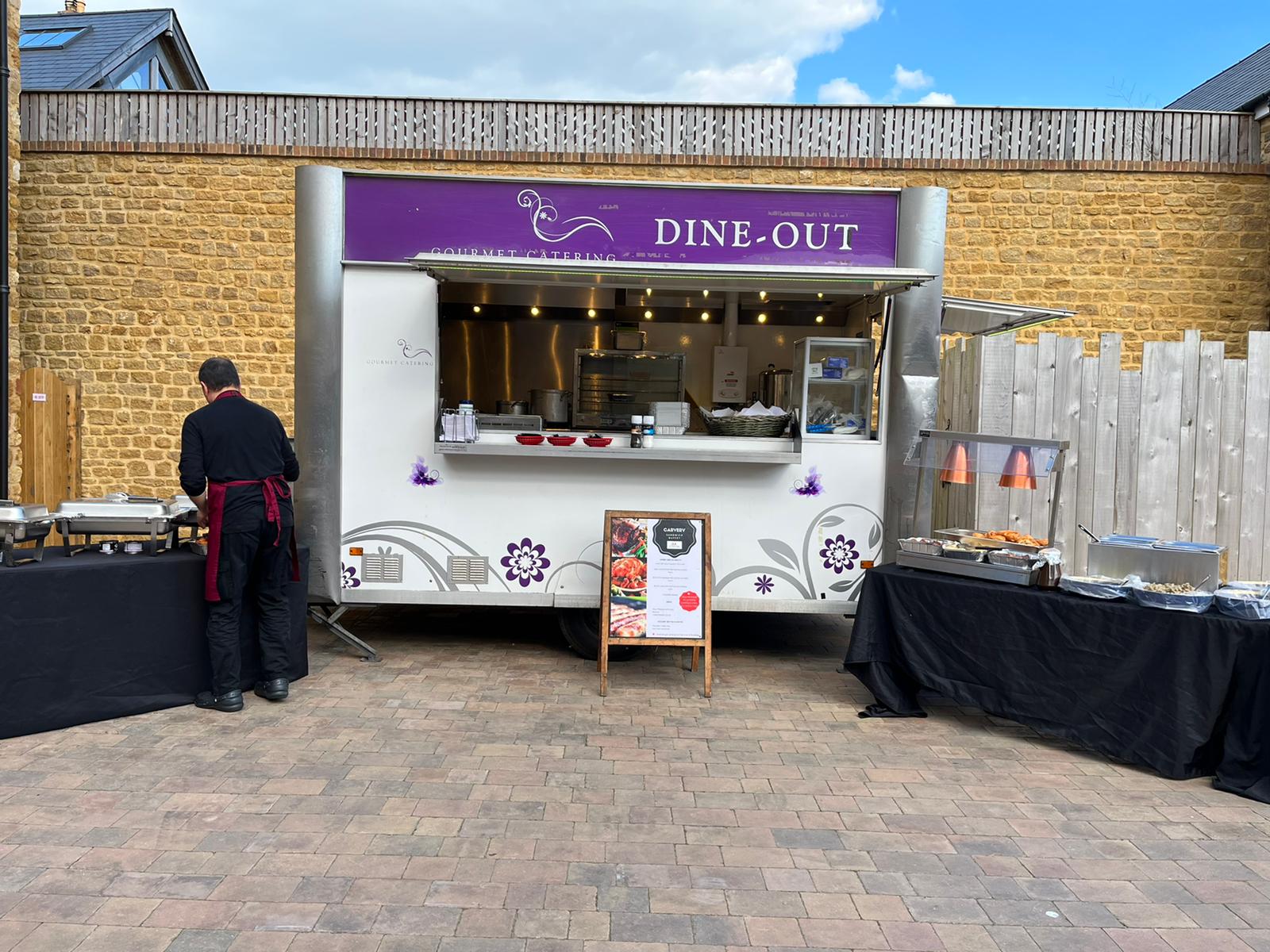 Have your guests choose from a range of roasted meats and all your favourite roast dinner trimmings, and let them build their own perfect wedding day dinner. With all the flavour and warmth of a homemade Sunday roast, what better way to celebrate such an occasion than with a traditional British Sunday dinner?
---
German Bavarian BBQ
---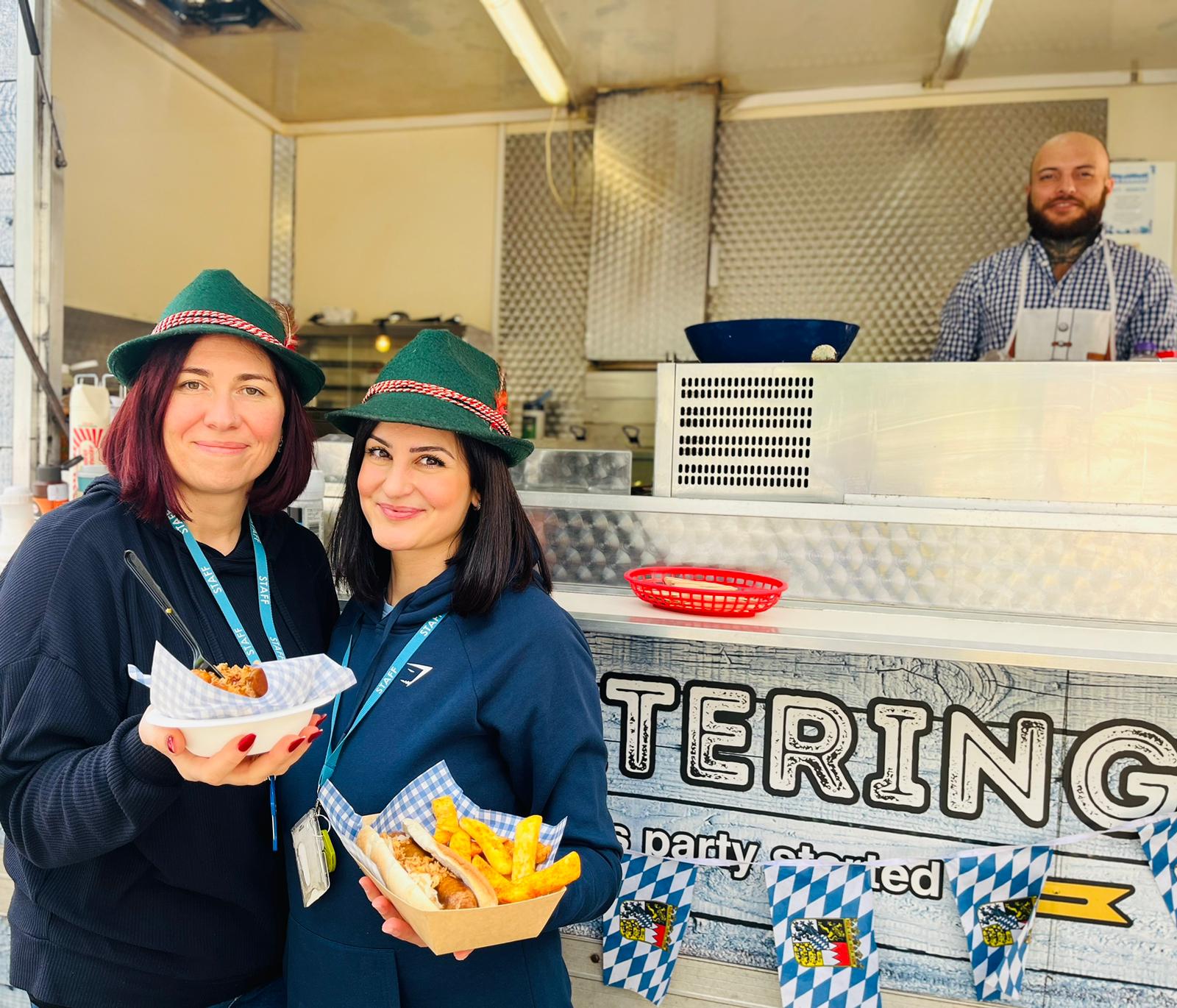 Put down your hotdog, and say hello to classic German sausages. Packed with herby, meaty flavour, our German Bavarian BBQ is a perfect option for on-the-go eating, with various toppings available.
---
Southern Fried Chicken
---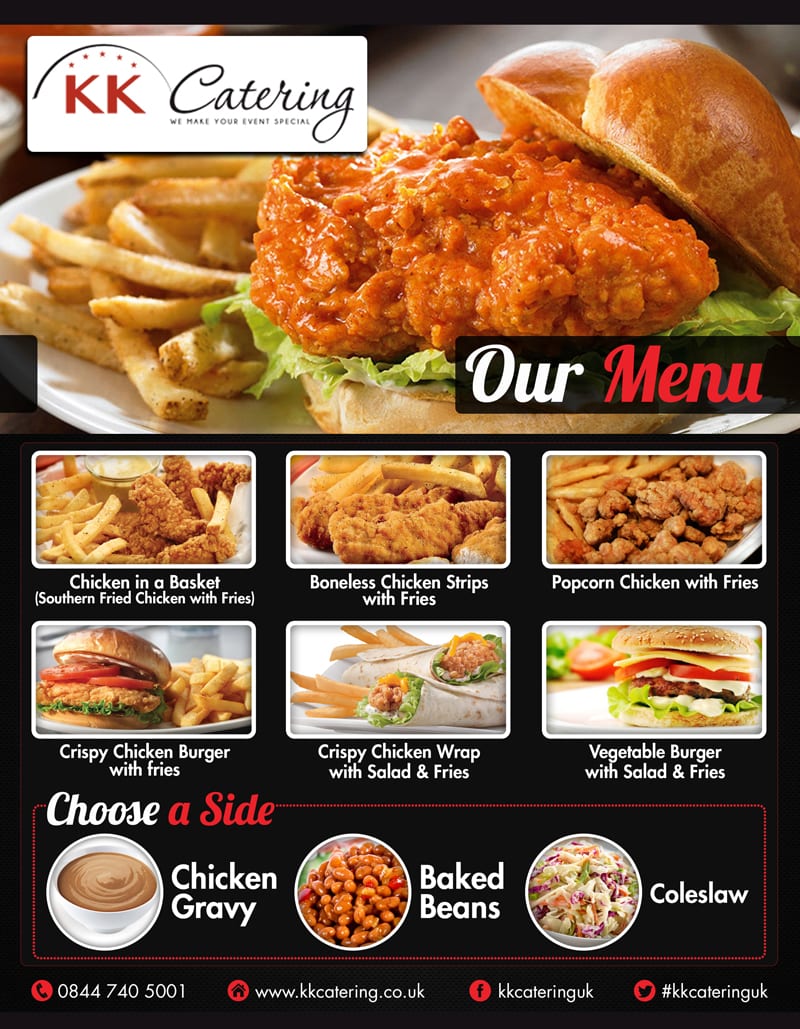 Nothing quite hits the spot like fried chicken. Another takeaway classic, your guests will love wandering around with this finger food, or taking a seat and tucking into a delicious burger. Yum!
---
Greek Souvlaki
---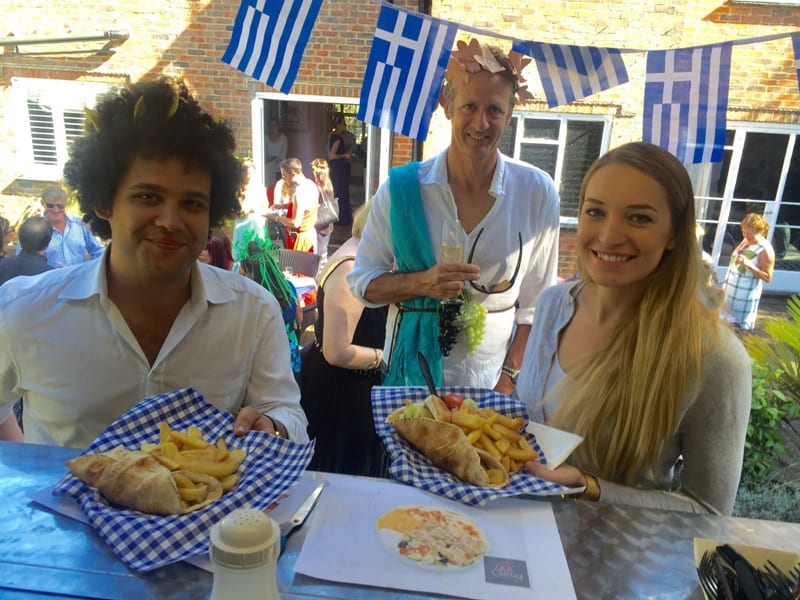 For a fresher, lighter meal – perhaps for a summer wedding – why not try our classic Greek souvlaki. Tasty grilled meats are served on a bed of pitta, tzatziki and salad, and are a perfectly zingy, fresh bite for your big day.
---
Stonebaked Pizza
---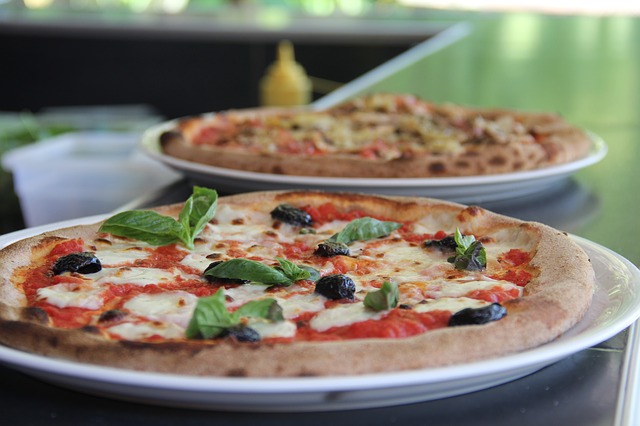 Lets face it – you can't go wrong with a delicious Stonebaked Pizza. Just like mamma used to make, our Stonebaked Pizza van cooks up delicious authentic pizzas in no time at all, and makes the perfect customisable meal for you and your wedding guests.
---
Mexican Burritos
---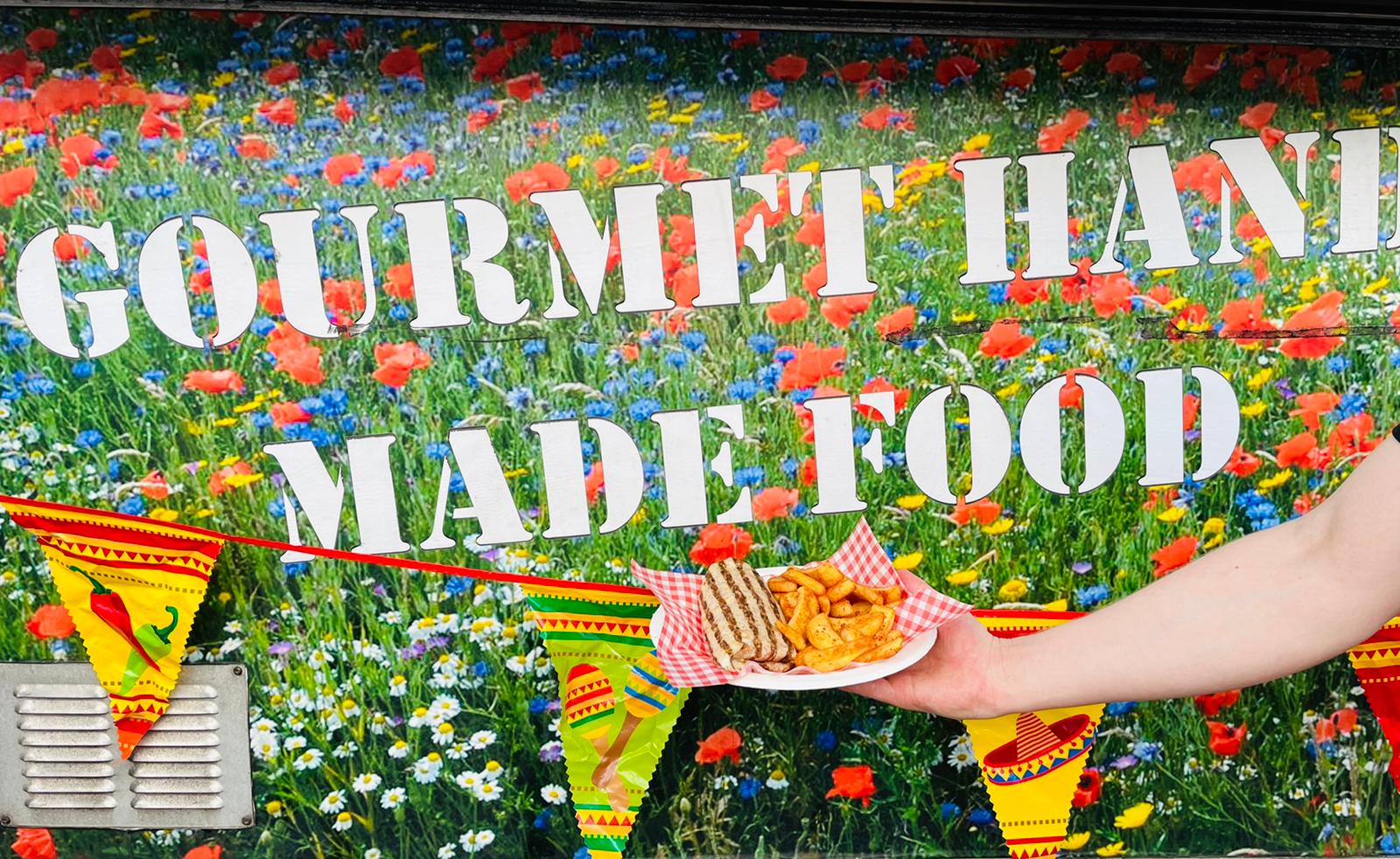 What could be heartier than essentially an entire meal, wrapped up in a soft tortilla? Packed with rice, beans, the meat of your guests' choosing and various extras such as cheese, salsa and guacamole, our Mexican Burrito van will have your guests eating out of the palm of their hands!
With such a vast range to choose from, your guests can line up for their favourite dish as they would at a food or music festival. Couples and families can share dishes – and if they've got room for dessert? Well they can pop by one of our dessert vans, serving up plenty of delicious dessert dishes like crepes, sticky toffee pudding, Belgian waffles, cheesecakes and more.
Hiring food vans for your wedding is not only the cheaper, more sustainable option, but also has the potential to provide your guests with so much more choice! For more information, or to get a quote for your big day, don't hesitate to contact us.