Please wait. We are submitting your request..
Christening Mobile Catering Ideas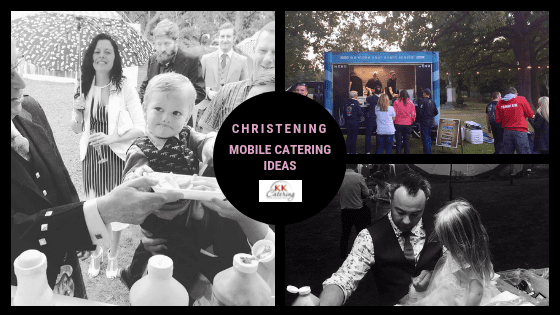 ---
Quirky catering for christening Services
---
A christening or baptism is a uniquely special event in the life of your little one and the family and friends who love them.
When considering mobile catering ideas for christenings and baptism celebrations, make sure that the food will be just as special as the day and choose something quirky for your guests to remember which can be a cheaper alternative to a buffet.
Hiring one of our classic food vans takes all the hassle out of catering for christenings and makes your event stand out, and it is certainly something different from the usual sausages on sticks and soggy sandwiches that come long with those buffets.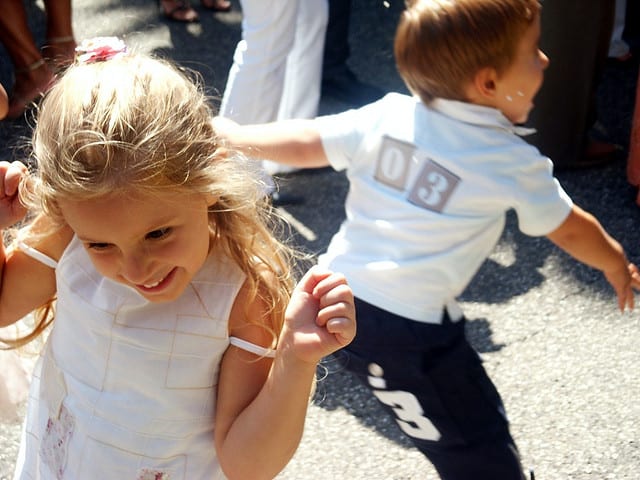 ---
Christening Mobile Catering Ideas
---
At big family gatherings, booking our mobile catering vans to serve freshly prepared family favourites that everyone can enjoy will leave your guests with a full belly and a warm heart and make sure you don't have to worry about all of these head aches:
---
With KK Catering there is
---
No transporting food to the venue
No arranging buffet tables
No ordering in expensive buffet platters
No washing-up afterwards!
We have all your christening catering needs covered with a choice of hearty treats from the fish and chips van, classic burgers with all the trimmings from our top quality burger vans, or the traditional favourite of pie and mash.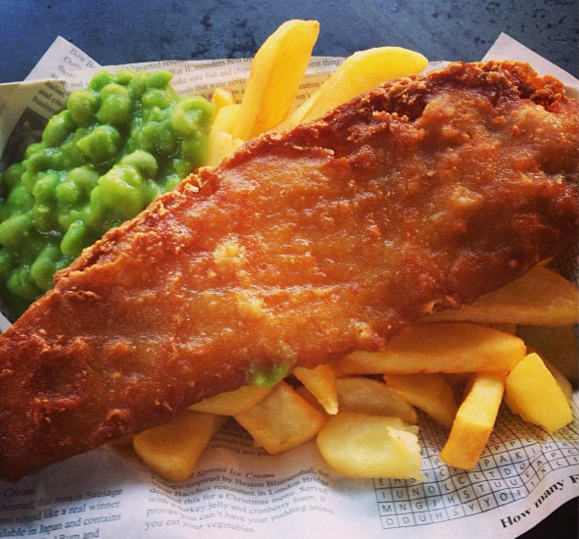 With our professional christening and baptism catering teams on site and ready to serve, you are free to relax, enjoy the celebration with a gathering of family and friends and leave the food organisation and service to us.
We have years of experience catering for christenings and baptisms and our friendly, professional staff will make sure that your guests feel well cared for and can enjoy the home comforts of freshly prepared classic British food favourites.
A selection of units displayed our flyer below, you can find out more about each one here.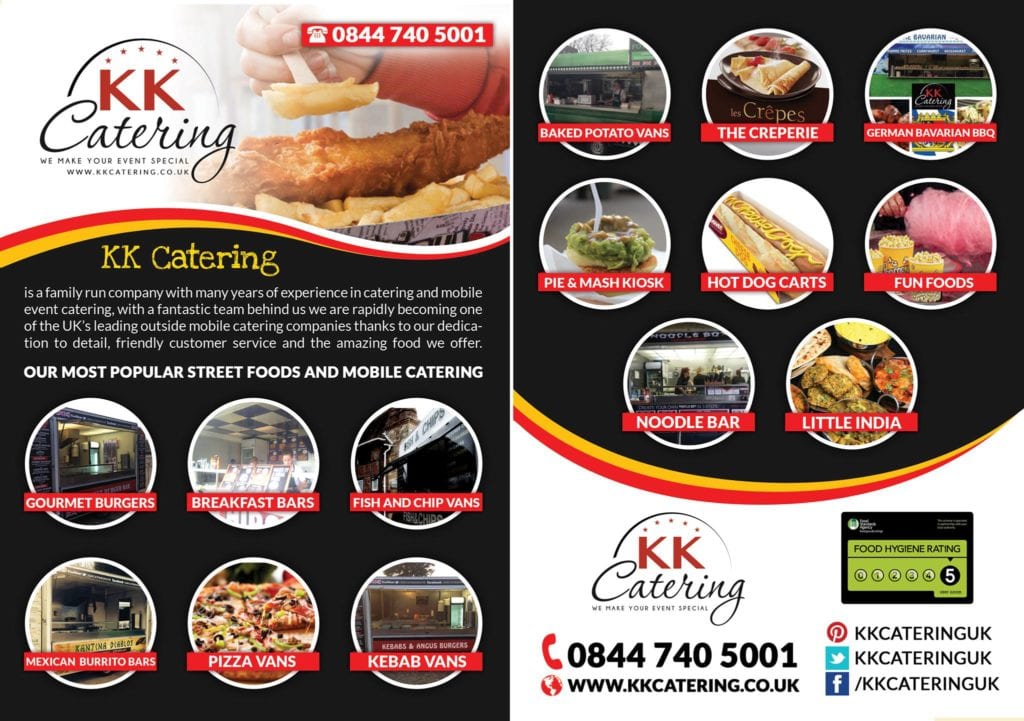 Get your Price in Real time
What our Customers say