How much does a pie and mash van cost?
"Pie and mash in a van," can you think of anything that sounds more British than that? It might seem pretty old school, but it's actually a hot new trend for feeding punters from Summer until Winter and all in between.
---
The History Of Pie And Mash
---
Rooted right back in 18th century East London, pie and mash houses used to be the place to grab a cheap dinner (when the old peasant folk had more lint in their pockets than shillings). Back then, a plate of pie and mash would set you back between 1d and 1 shilling (between half of one penny and 12 pence today).
One of their favourite pie fillings was eel. In those early days, they would actually trot on down to the Thames with their fishing rods and catch a few eels ready to shove in their pies. They would then serve these up to the hungry punters. Today, pie and mash is still a cheap and tasty treat, and most pies aren't filled with slimy sea creatures, which is a bonus.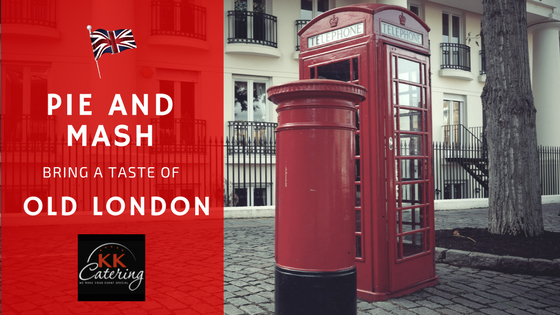 In 18th century London, what was handy about pies (literally) was their hand sized shape, which made them into little transportable meals. The pastry protected the eel innards from the dirty London streets with its thick crust.
Following the Second World War, eel supply began to decline and beef, sourced in a much greater supply from overseas, was a cheaper and tastier alternative, and that's when minced beef became the popular pie filling we know it as now. Today, there are so many pie options that the cost varies widely depending on where it is purchased from, but the average cost for a steak and ale pie is somewhere between £2.50 and £6.50
---
Cost Of A Pie And Mash Van
---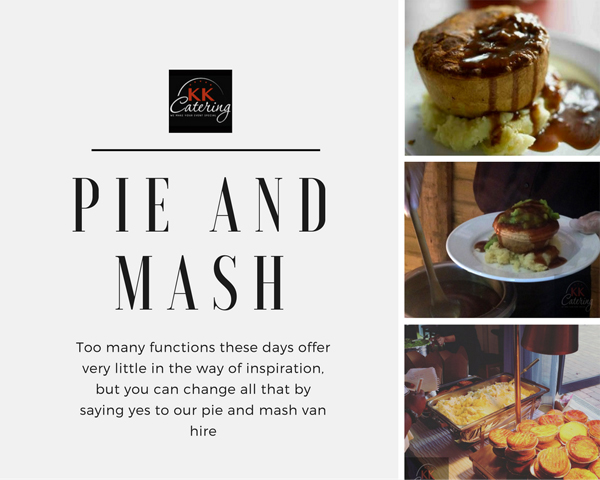 Well that depends, mainly on time of year, day of week, number of guests and the location however for a truly mouthwatering pie, and a cheaper option for your next event, check out KK Catering.
Perfect if you're planning a party – maybe you're getting married or it's your boyfriend's sister's birthday, or perhaps you're planning your own festival in your back garden.
KK Catering offer a wide selection of absolutely fantastic pies, so we're your go-to-guys for Pie and Mash Van Hire. To get a quote for our services, click here.