Please wait. We are submitting your request..
Unique Wedding Catering Ideas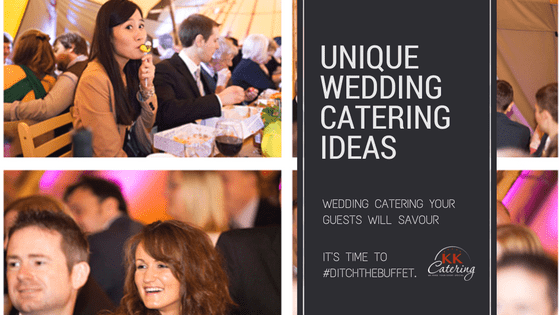 ---
It's your wedding day – be Unique
---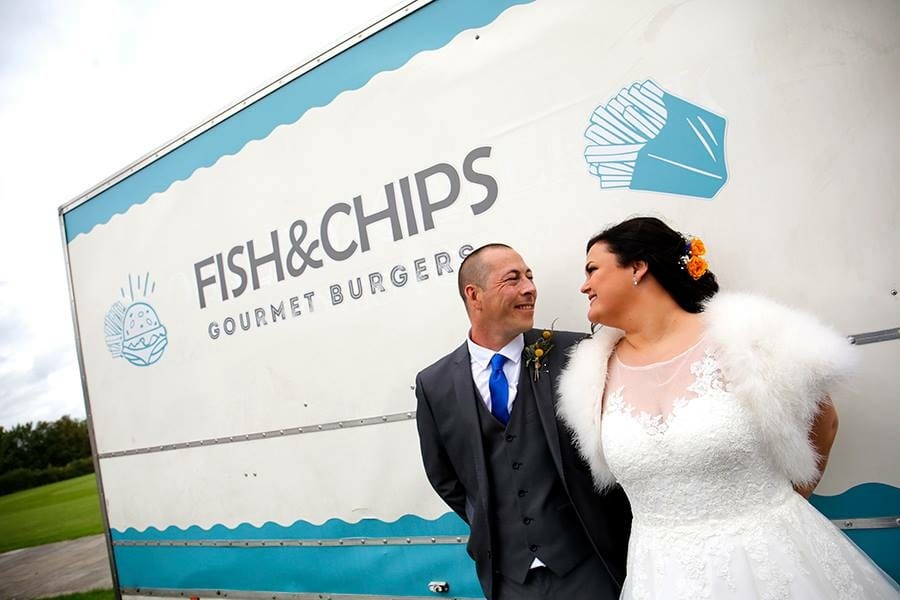 The food served at your wedding is one of the key aspects to your special day, giving your guests something to savour together. At KK Catering we bring you a selection of delicious popular and traditional Unique Wedding Catering Ideas – from fish and chips to pizzas and pie and mash – all with a gourmet edge.
We've served scores of wedding parties who are looking for a wedding catering idea that excites and satisfies their guests, adding a certain unique edge to wedding proceedings.
When made with care and attention, from the freshest, finest ingredients, popular foods such as hotdogs, burgers, crepes and pizzas are truly delicious.
Every meal we make for your wedding will be made this way, and served with a beautiful presentation that you and your guests will enjoy
Our friendly, hard-working staff will ensure all your guests get their meals in a timely, professional manner. In addition, you can rest easy knowing that we received the highest award from the Food Standards Agency, so all your guests will have satisfied, happy tummies.
Our recipe of fantastic food, great service and genuine flexibility is making us a firm favourite for all manner of functions, including weddings. From outdoor functions to location catering; from private functions to last minute catering – we have the expertise, the people and the equipment to make it happen – often with very little notice
---
Food that everyone loves
---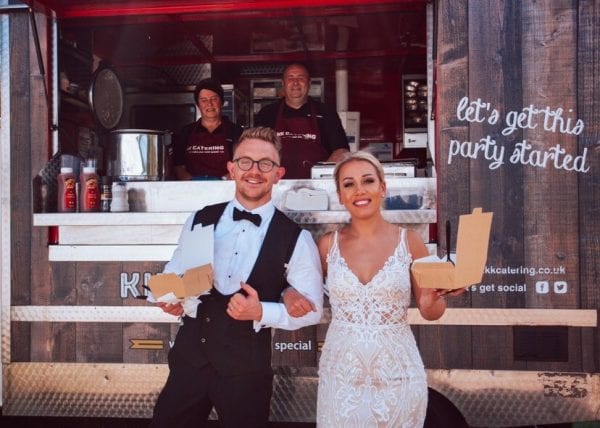 The great thing about our Unique Wedding Catering Ideas is that they delight everyone – because they are age-old favourites, created in a way that redefines the food; hotdogs made from the most succulent sausages, pizzas made with the freshest sauces and best cheeses; pie and mash dishes created using the best local ingredients.
---
The Wedding food your guests will talk about for years to come
---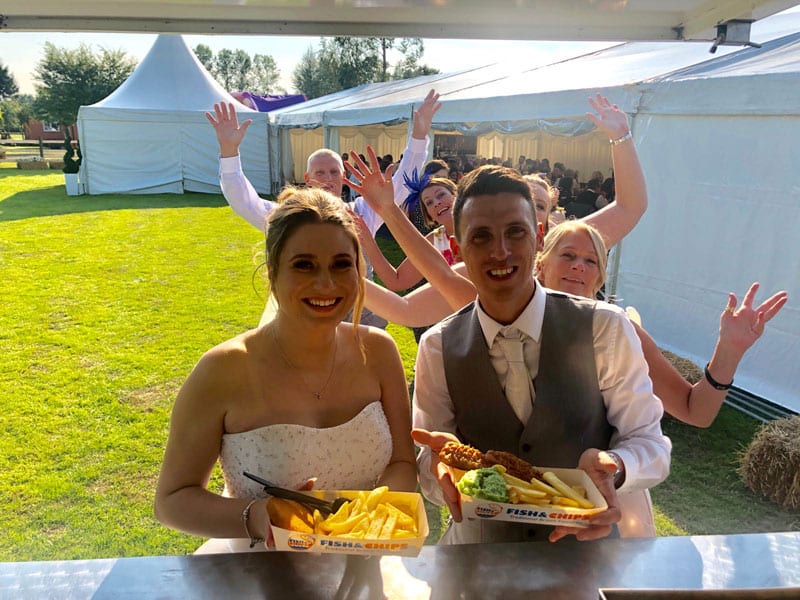 When it comes to Unique Wedding Catering Ideas, you need to look no further than KK Catering. Perhaps you're looking to add a certain Britishness to your wedding with award-winning pie and mash or fish and chips. Or maybe you want American hot dogs and burgers, Italian pizzas or French crepes. Maybe you want all of these.
Whatever you have in mind, our selection of contemporary gourmet foods is sure to delight everyone attending your wedding celebration.
If you're looking for unique wedding catering concepts that will make your wedding day even more special, contact KK Catering today, and see what we can do for you.
Get your Price in Real time
What our Customers say