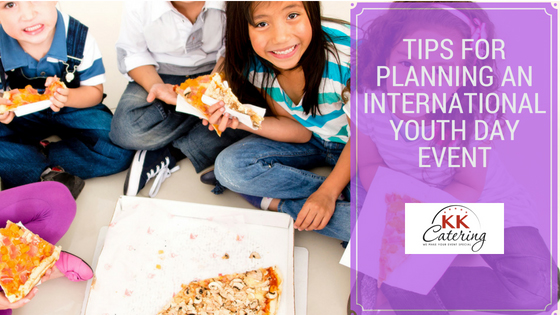 Enjoy fantastic food for International Youth Day
With International Youth Day soon coming up on the 11th of August, there's never been a better time to celebrate all our children can do. With many events, from concerts to workshops and fundraisers to rallies taking place on this date, there's a lot to get involved in and encourage your children to join in with. And of course, where there are children, there's the need for good, energy-giving food that everyone will enjoy with no fuss.
---
Get active
---
Often involving active or all-day events including the workshops and concerts on offer, depending on where you are, International Youth Day can mean a packed day or evening of festivities. With younger children and groups often involved, it's just as important to have access to good food that all children love, such as the tasty treats provided by a traditional fish and chip van hire. Not only will all the kids be happy, but they will also be full and have the energy to continue learning and joining in for even longer.
---
Get Involved
---
The focus of International Youth Day is to get involved and include children and youths in discussions about world peace, making positive changes to society and understanding what the future holds. This inclusion not only encourages children to have a greater idea of what's going on around them but also gives them the knowledge that they have a choice. With so much to do, plan and see, some downtime from the day with a great burger from a burger van hire can provide all they need to get back into participating and understanding the importance of International Youth Day.
---
Share and Enjoy
---
As well as celebrating the importance of youths and children when it comes to world change and peace, International Youth Day also focuses on the importance of caring for one another and promoting less conflict. The perfect way to demonstrate this commitment is for children to share a meal with friends, family and even children they don't know, to further encourage peace and happiness.
If you're looking for the best way to introduce great food to an International Youth Day event, look no further. KK Catering has the expertise you need to plan kid-friendly meals that everyone will love.