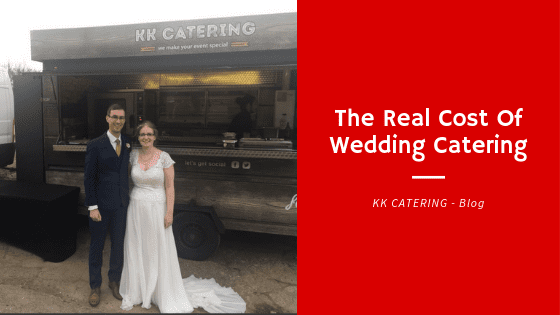 Did you know that catering takes up as much as 25% of the total wedding budget? Catering is one of the main things that determine whether a wedding was successful or not. Its cost is a vital factor and will affect your wedding budget.
And rightly so, since apart from coming to witness you tie the knot with your love, guests also enjoy dining at your event. For this reason, the reception meal is a crucial part of your wedding day. Expect guests to talk about your wedding food for several years to come, whether good or bad. This is why you really have to shine when it comes to food and drinks.
---
So what's the average cost of wedding catering?
---
Quoting this study, wedding catering will cost you an average of £5222, which translates to £56 per person. But this cost will always vary with the venue of your wedding and the guest list. Therefore, if you want to have 200 guests, you simply have to multiply that by £56.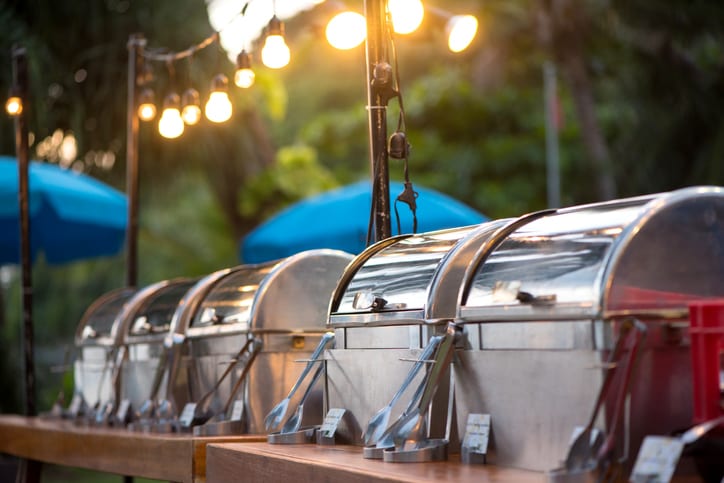 Based on the location of your wedding, you may have a variety of choices in regards to cuisine. Recently, wedding catering has expanded to even include food carts, carving stations, and traditional buffets. Wedding hotspots and eateries in respective towns often have thriving catering scenes. Another option is pizza van hire.
---
Factors affecting wedding catering costs
---
Figuring out what your wedding food will cost you depends a lot on the size of your guest list. Other things include the menu you intend to serve, and the way the food will be served. In most cases, special event and wedding caterers typically charge you per guest. This simply means that your catering costs are likely to be much higher if you invite more guests.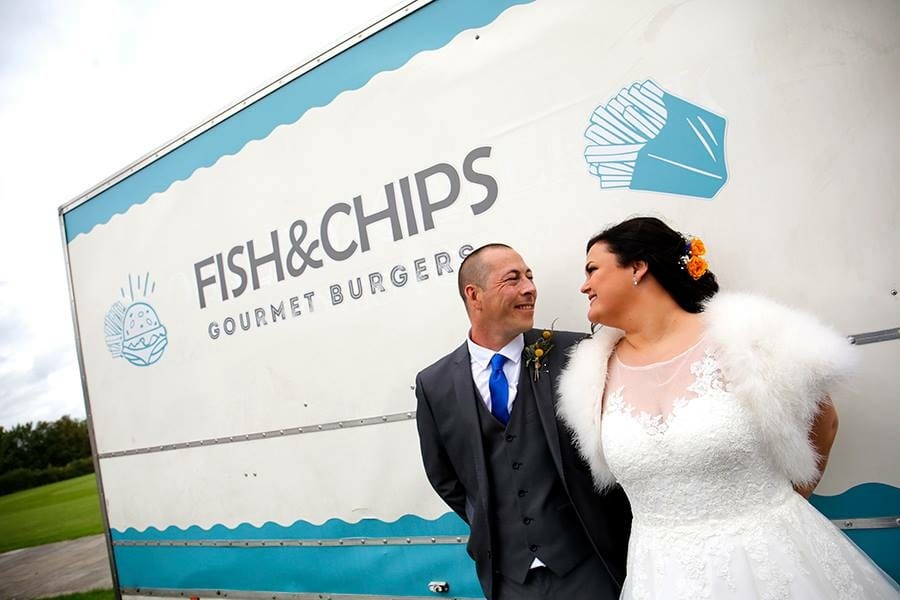 Depending on location, catering prices per person will range from £24 to £80. This figure will cover everything, including ingredients and staff wages.
Your wedding catering cost is an integral part of your wedding budget. To arrive at this cost, you need to take into account the number of guests that you intend to serve, the menu you want to serve and the location of your wedding. Knowing this will help you to ensure that your guests are adequately fed on your big day!