A Christening is a time to celebrate the life of your new baby or older child and begin their religious and spiritual journey. It can be overwhelming to know where to begin, so here are a few tips which can be helpful during the planning process.
---
1. Godparents
---
This is obviously a very important part of the service, and you might already have an idea of who you're going to choose. If not, you want to think of somebody who is important to both you and your child. Are they reliable? Will they encourage your child in all aspects of their life? It's also worth noting that the godparents are usually required to already be Christened themselves. And there's no set limit – your child could have one or five, it's whatever suits you and your family best.
---
2. Where in the world?
---
We know the service will be at the church you attend regularly, or a church important to you, but what about the celebration reception? There are so many places available to hold a function, and most will accommodate a Christening party. Pubs, social clubs, bars, community centres, gardens – there's lots of choice! Shop around to find somewhere which suits your budget. Also, it's important to think about how far away the reception is from the church, especially if not everybody drives!
---
3. Put on your glad rags
---
Dressing your little one is important, as they're the star of the show, but all eyes will be on you too, the parents! Whatever your style, your child's Christening day is a special event so make an effort and get dressed up. Whether that's a new suit, a dress from the high street, or some polished shoes to refresh an outfit you already own, enjoy taking some time out to really look and feel your best.
---
4. Food glorious food
---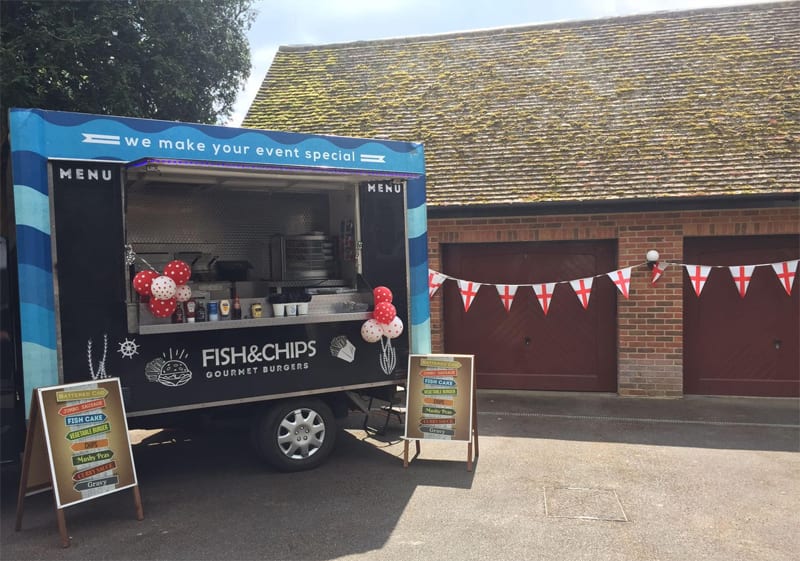 The important part! Do you want a sit-down meal or a traditional buffet? Will it be a three-course meal? How about goody bags for the children? Sweet trolleys are popular now and go down well with adults and children alike. A quirky alternative to a sweet trolley is a "Popcorn Bar". With different flavoured popcorn, from traditional cinema sweet and salty to exotic chilli, this is bound to be a hit! Whatever your cuisine of choice, from popcorn bars to fish and chip van hire, we have various food units available at KK Catering perfect for your child's Christening.