For a themed event in October, why not consider a German Oktoberfest-themed day? Such an event does not need to involve copious amounts of beer (unless you are happy to do so!), as there are many other customs, traditions, games and options for staff catering that you can include.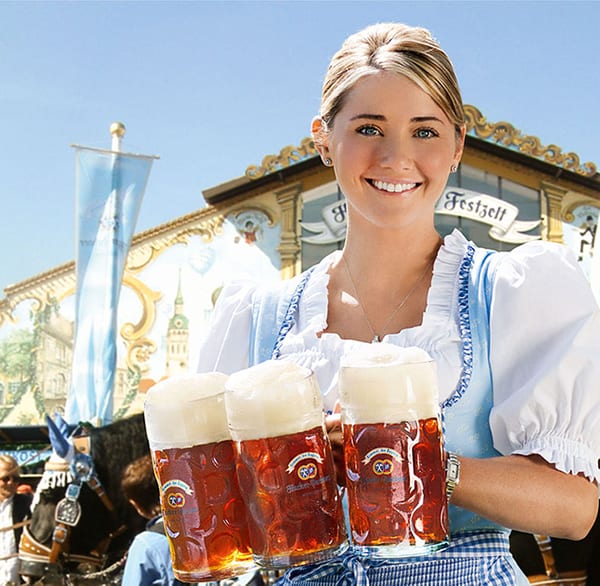 An Oktoberfest gathering is a simple event to arrange. German beer, if you are planning on including this, is widely available in the UK, and there are plenty of oompah bands around who will happily provide the entertainment at a company event.
The official Oktoberfest colours are blue and white, giving you a colour scheme for the day, so ensure that tablecloths, napkins and so forth are in these colours.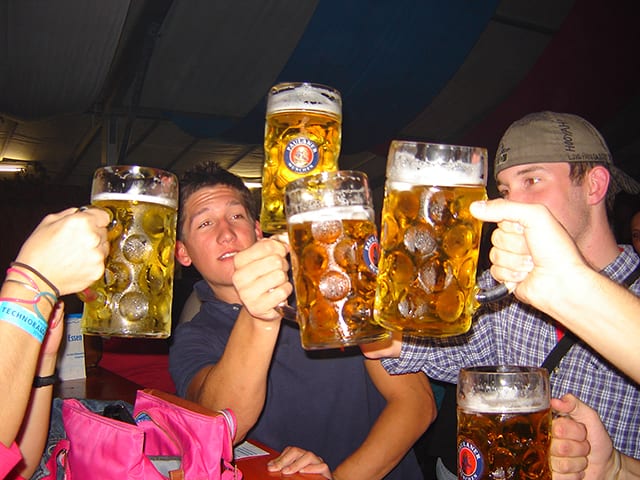 If your staff are amenable to the idea of fancy dress, then lederhosen and dirndl skirts should be the order of the day.
For authenticity, you can also include two popular Oktoberfest games: the beer stein race, and the beer barrel race. The former involves running from one end of a course to another with a full beer stein in each hand, with the winner judged both on speed and the amount of liquid left in the steins at the end of the course.
The beer barrel race involves rolling a beer barrel along the course, with a prize for the fastest time.

No Oktoberfest event would be complete without authentic German catering street food, and that's where we come in! We offer German food catering in the UK, providing both staff events with traditional German fast food that includes Bratwurst sausage with sauerkraut, Currywurst (sausage with curry sauce) and die Pommes (chips!).
It may surprise you to learn that chips are as common in Germany as in the UK, it's just the way in which they are served that is different. Germans would never dream of serving theirs with vinegar…instead they are liberally doused with both ketchup and mayonnaise.
An Oktoberfest-style event makes the perfect corporate theme day – with or without the alcohol. As long as you have the right entertainment, staff who are happy to embrace different cultures and plenty of authentic German street food, you will have an event that is both entertaining and very easy to organise.