Follow our company updates on Linkedin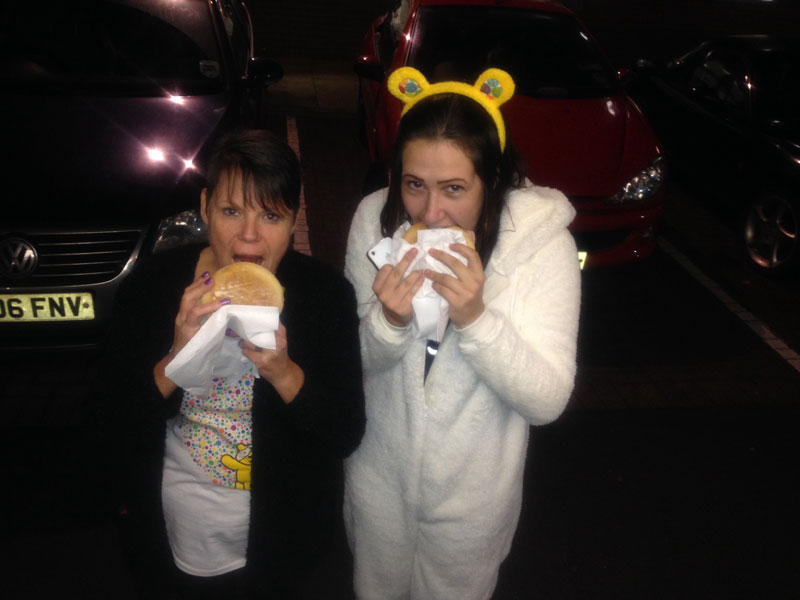 Most people around the UK spend Children in Need night cuddled up in front of the telly, enjoying the show and donating what they can. Of course, the celebrity headliners are the face of Children in Need, and they deserve a lot of credit for dedicating their time and talent to a good cause.
That said, lots of other supporters are also needed to get such a huge show off the ground. This year, more than seven hundred volunteers were working hard in call centres throughout the country, taking calls and accepting donations. One Lancashire call centre asked our burger van office catering team to give them a little reward for all their hard work.
Burger van charity may seem like a strange concept, but a successful fund raising effort is built on a lot of small details and one of those is food. The Children in Need programme runs for seven hours. Donations flood in from members of the public the entire time, so it's a long and busy night's work for the call centre volunteer teams.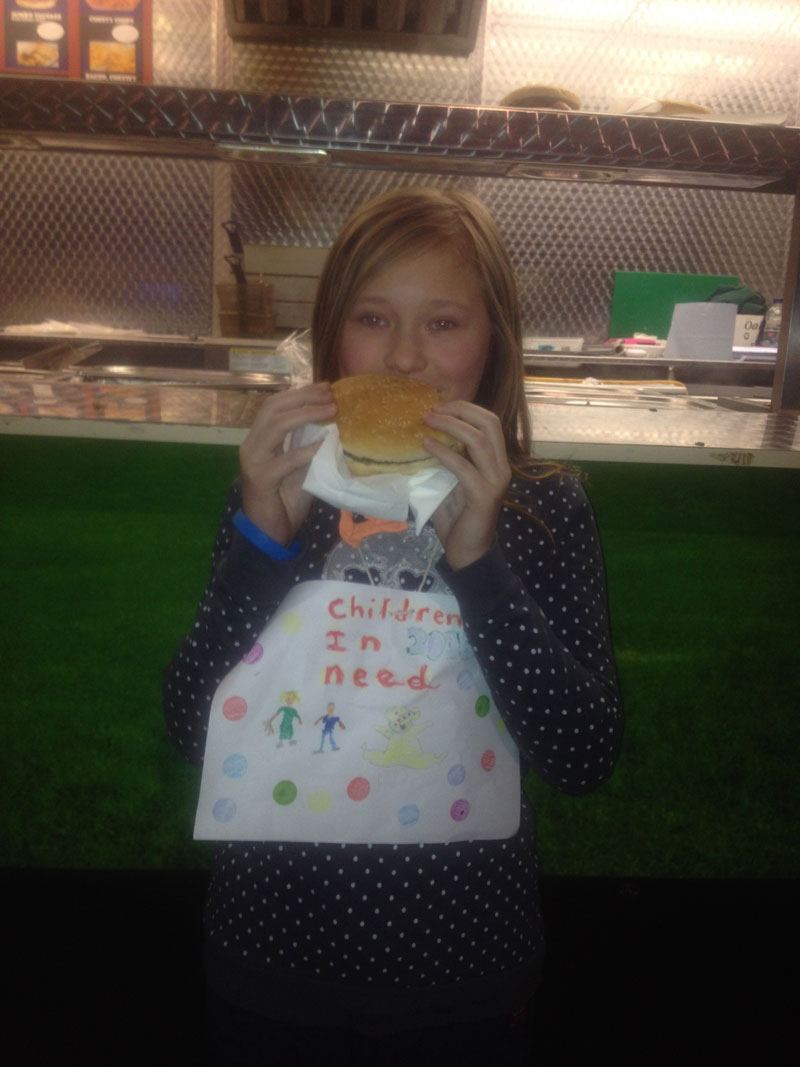 Our office catering menu includes beef, chicken, bacon and veggie burgers, as well as a hot dog options. So there was something for everyone on Friday night and the volunteers seemed to appreciate the much-needed fuel.
The atmosphere in the call centre in Lancashire was fantastic. Everyone seemed really excited to be there and to have an opportunity to help out in support of such a worthy cause. It felt like being at a party; lots of volunteers were wearing fancy dress and the centre was colourfully decorated for the occasion – of course, Pudsey bear featured very prominently! We were astonished by the sheer number of phone calls being dealt with in the call centre. It was inspiring to get that insight into the incredible generosity of British people.
We were thrilled with our burger van Children in Need collaboration. The food seemed to go down a storm, but more importantly, the charity campaign itself was an unprecedented success. An astonishing £31 million was raised, exceeding last year's total by £5 million. That money will immediately start being distributed, to fund a wide range of projects around the UK. These focus on providing support for children with physical or mental disabilities, children in deprived circumstances, children who have suffered abuse or neglect and others. We are delighted that we could be involved in such an important initiative.