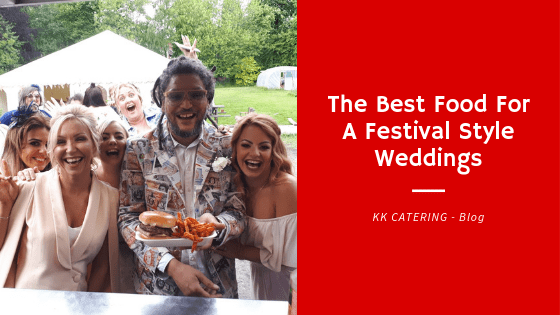 One of the hardest questions any newly engaged couple has to answer is: what kind of food should we have at our wedding? Food is the third most expensive part of a wedding according to Hitched's 2018 Wedding Survey. The options are seemingly endless and you're going to have a lot of people to cater for!
---
Festival style weddings are on the rise
---
It's for this exact reason that festival style weddings are the hottest new trend in the UK. With a laidback, fun vibe like you'd find at your favourite festival, perfectly placed to cater for all tastes, you can recreate this fun atmosphere for your wedding day.
With the average UK wedding now costing £32,273, there are some unique ways to achieve your dream day within your budget.
---
Why book a food van?
---
One of the easiest ways you can do this is by booking food vans. All your guests are able to mingle and enjoy your venue while picking out their favourite food from the food truck. It's a definite crowd pleaser! With this option, you not only provide an interesting, tasty option for your guests, but doing this can also save you money on things like table linen, crockery and cutlery.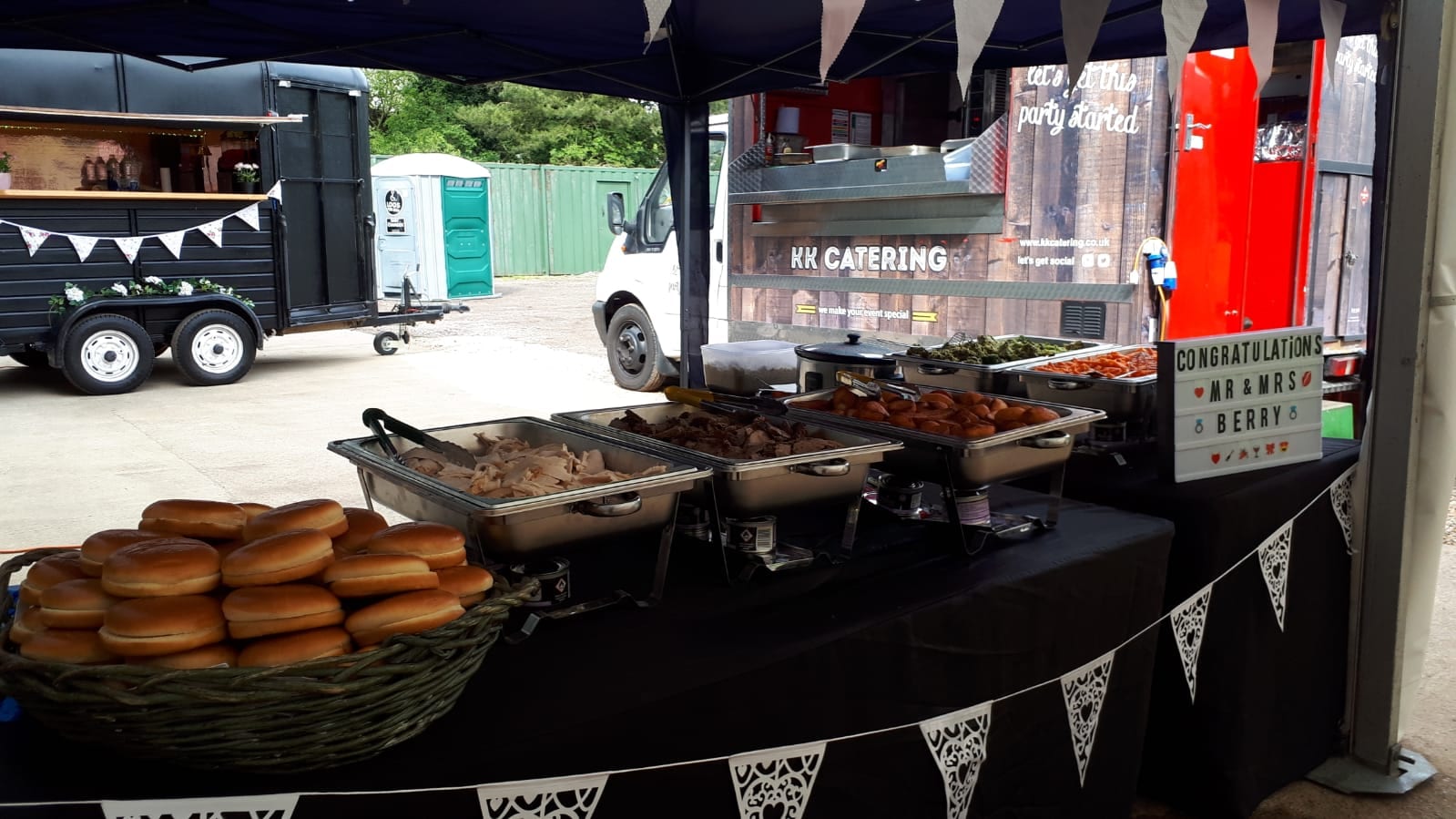 You can even set up a relaxed seating area for guests, covered in twinkling fairy lights to suit the atmosphere you've created. There's no serving and less clean-up required, which means you and your guests can hit the dance floor even sooner! Today there is a huge selection of food vans to choose from, including:
– Fish and chips van hire
– Stone baked pizza van hire
– Chinese and Pan-Asian bar hire
– The Carvery bar hire
– Pie and mash van hire
---
Don't forget about dessert
---
Are you also interested in doing something a little different for dessert? Why not add a creperie or dessert food van to the wedding cake? If you plan on having a late finish then you'll need some late-night munchies! Don't worry, we have you covered with our delicious grilled cheese food truck.
Get in touch with our team today to have a chat about your wedding!