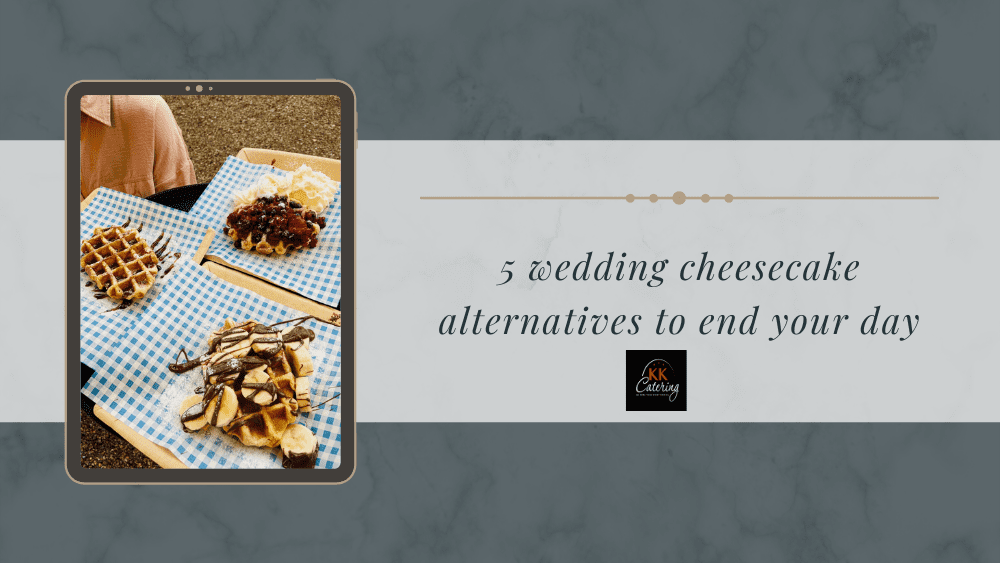 So your special day is drawing to an end. You've had the best time and the many months of planning have all been worth it. But how are you going to end your wedding celebrations with a bang? Typically it's either serve your guests a slice of your wedding cake or another popular option is to offer your guests wedding cheesecakes.
But there's an alternative option you probably have not even considered! Easy. Hire a dessert truck.
A mobile dessert van is a perfect way to add a fun twist to your day, either after your wedding breakfast or even as a parting gift to your guests in the evening. With a huge range of options, everything from crepes to waffles, these sweet treats will truly be the cherry on top.
Here are just five reasons why it's time to look for alternatives to the wedding cake or cheesecakes and why a dessert van hire is a must-have for your wedding reception.
---
1. It adds a unique twist
---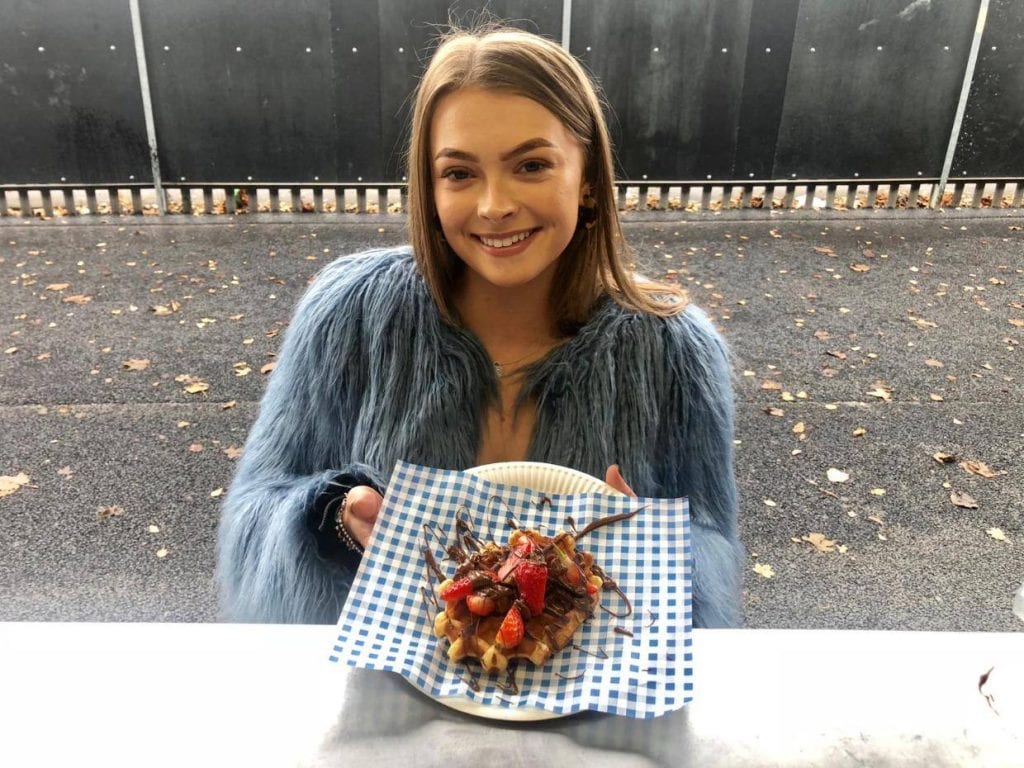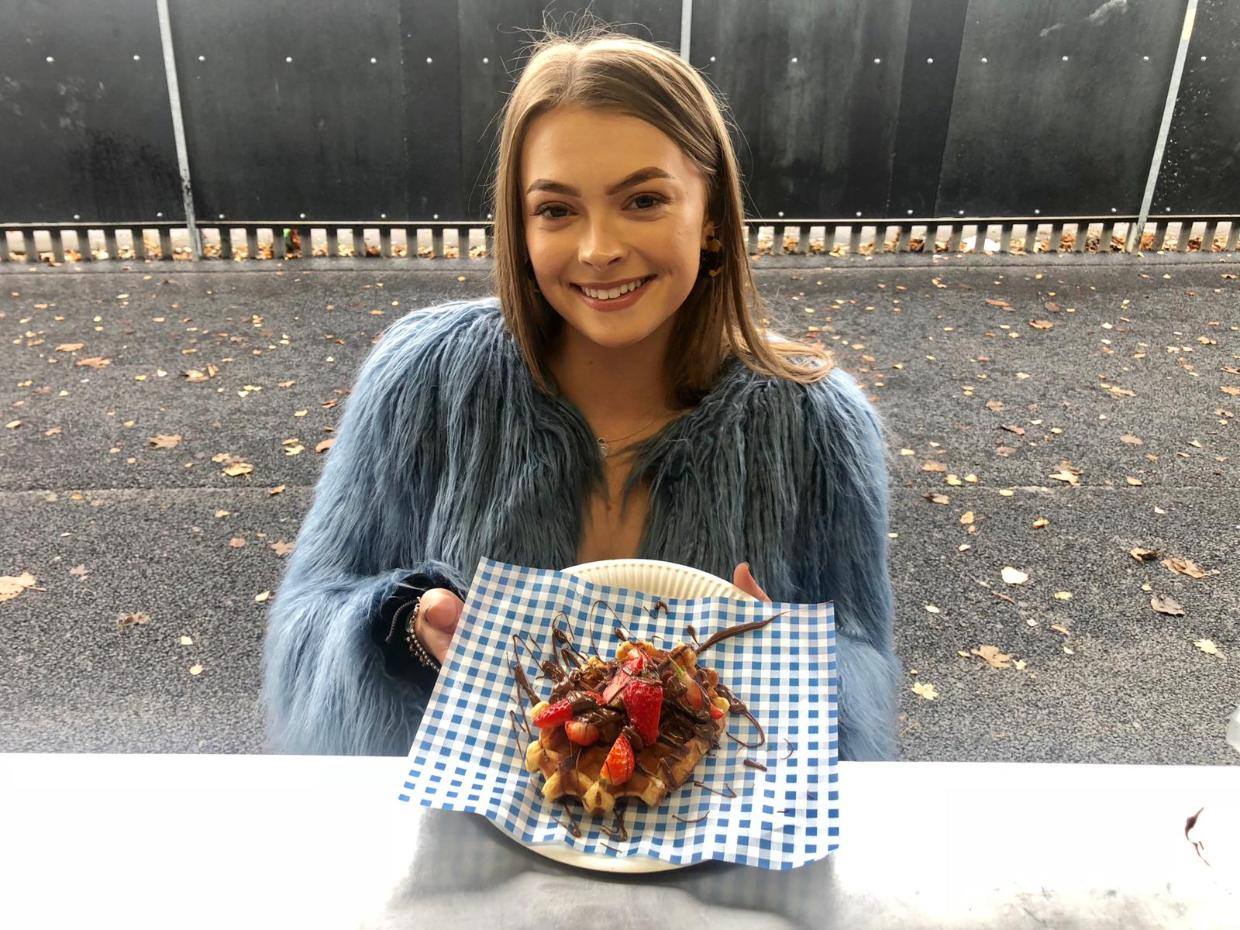 First and foremost aside from it being a wedding cheesecake alternative, a great reason to hire a dessert truck is that it's fun and memorable. Everyone serves something sweet at a wedding, usually, it's a slice of the wedding cake or wedding cheesecakes but does everyone arrange for their very own van to arrive and serve up a selection of delicious desserts? Absolutely not. On your special day, you deserve food options that reflect your unique personality as a couple, and that includes sharing your favourite puddings with your guests.
---
2. It makes your cake go further
---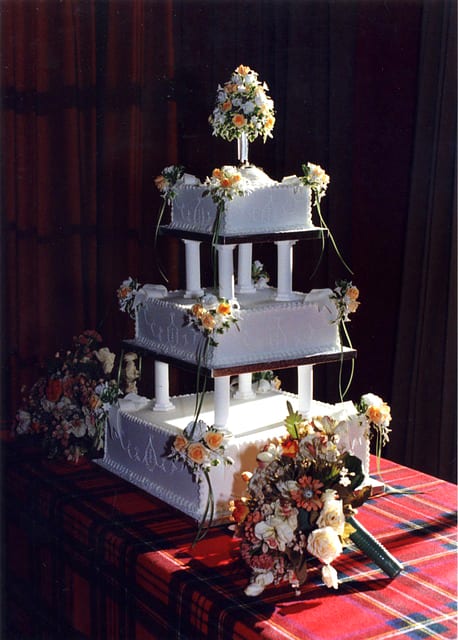 Wedding cakes and wedding cheesecakes are beautiful and a traditional part of celebrating a new marriage, after all, who doesn't love seeing the newlyweds cut the first slice together. However, wedding cakes and cheesecakes can also be very expensive. How much? – source: lovefromlila.co.uk
If you're planning on inviting a large number of guests to your event and planning on serving wedding cake or cheesecakes as dessert to all of them, you may find it quickly starts to add up. Cakes that are decorative and large enough to feed hundreds aren't particularly cheap.
Instead, you could also have a dessert truck in the evening as well as serve your wedding cake. By having multiple options as a wedding cheesecake alternative, you won't need to make your cake stretch as far and could save yourself some precious pennies by opting for a smaller showstopper. While still getting that iconic shot of cutting the top tier, of course.
---
3. Great choice of options
---
We specialise in serving the very best wedding food at celebrations of all styles and sizes. So, we have a wide range of food options, both sweet and savoury. From fish & chip vans to pie & mash or even curries and noodles, there are so many street food options you could choose for your wedding. And the variety doesn't stop at savoury dishes. We also offer a very wide range of sweet treats. You can choose from crepes, waffles, sticky toffee pudding, ice cream and more!
By offering such a wide variety of affordable wedding dessert ideas, you can choose a sweet treat that you and your partner really love. Plus, who says you have to choose just one. If you're struggling with what to serve picky eaters, or if you have guests with different dietary preferences, we can save you some stress by serving up multiple options. That way, everyone is happy, including most importantly, you.
---
4. It's perfect for keeping the party going
---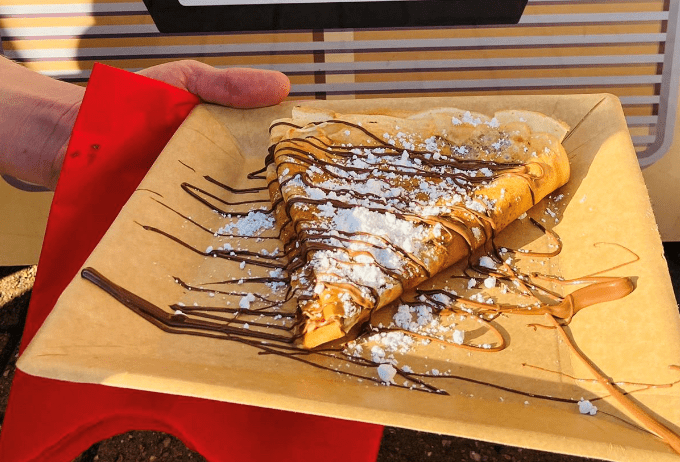 One of the best features of a dessert van is the flexibility it offers. The van will simply arrive and start serving whenever you would like it to. If you'd like to offer guests something sweet as the final course for the wedding breakfast, we can be ready and waiting to go as soon as the mains are over. Or, if you'd like an evening pick-me-up for your guests to keep them fuelled up and ready to party all night long, we can arrive later in the day and start serving then. It is entirely up to you.
We've found that serving sweet treats to guests in the evening is a great way to keep the celebrations going into the late hours, giving everyone that much-needed boost of energy as time goes on. Plus, if some guests have been indulging a little too heavily at the bar, serving up some sugar can be a great way to stop people from getting carried away. There's some other cool ideas to stop your wedding guests from getting too drunk here – source thebrewery.co.uk
---
5. A fun photo opportunity
---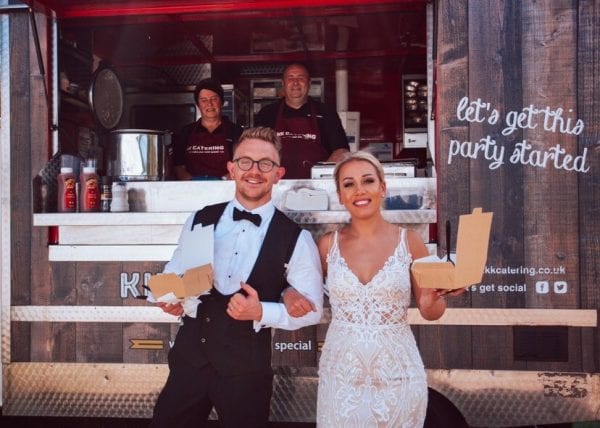 Lastly, hiring a dessert van is fun and fun means great photos. After you've taken couple portraits and the photographer has captured all the group shots of friends and family you could possibly want, you might want some more relaxed pictures that show off a little more personality. Whether it's the pair of you smiling behind your waffles, your younger guests enjoying an ice cream or simply the novelty of having a cheesecake bar, hiring a dessert truck creates so many opportunities for fabulous photos. Plus, the quirky look of the van can make a great backdrop!
A dessert van is a quirky, delicious and fun way to provide wedding cheesecake alternatives to end your wedding celebrations. After a whirlwind day of dancing, partying and smiling, these sweet treats can truly be the icing on the cake.