A fantastic event was held for De vere venues at Zibrant conference centre in Derby, with the theme being Mexican, De Vere venues contacted KK Catering to provide Kantina Diablos Mexican catering and Burrito bar to perk up their company lunch.
---
Prep Time
---
The event was arranged with just 20 days notice and KK Catering provided all the pre-event support to ensure the serving times, arrival times and setup requirements were taken care of. Upon arrival 2 hours before the service start time, fresh Mexican ingredients of chipolte chicken, pulled pork, lime and coriander rice, punto beans, fresh peppers, sliced onions and more were ready to be piled into the fresh burritos and quesadillas.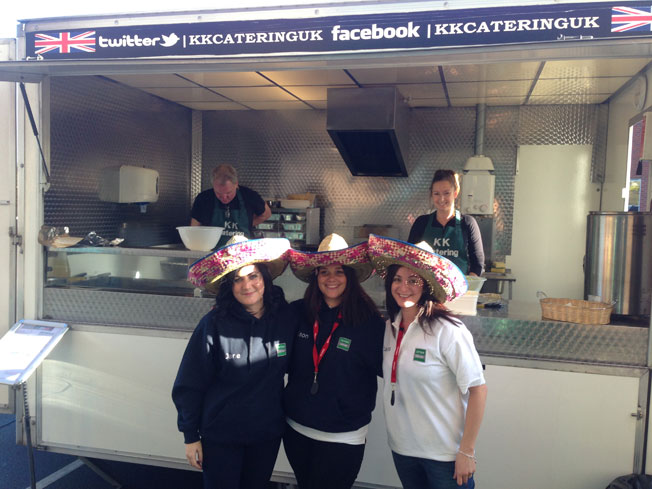 Get your guests in the spirit of Mexico
---
Mexican Spirit
---
The guests got into the spirit of the event by wearing Mexican hats as they queued at the street food unit was high, after a quick look at the detailed menu, the guests had a choice from Burritos, Burrito bowls for the healthy minded, Quesadilla (Mexican toasty) or Nachos.
Everybody loved the unique choice and the novelty of having their very own Mexican catering at their office, some guests had never tried Mexican food before so the experienced team at KK Catering were on hand to describe the menu options to all.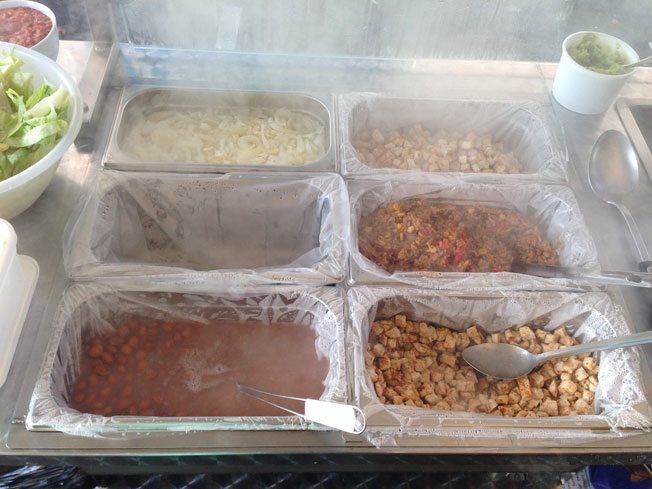 Freshly made Chipotle chicken, pulled pork, beans and vegetables ready to go
With the event taking place on a cold November lunch time, Quesadillas were very popular as they were a nice warm and filling option, the Quesadilla is created by taking fresh salsa, grated cheddar and Chipolte Chicken hot between a toasted wheat flour tortilla, this is then served with sour cream or guacamole and then a side of sweet potato fries to complete the Mexican feast.
If you would like Mexican Catering at your company office, event or warehouse then please click here for more info about Kantina Diablos – our Mexican street kitchen and Burrito bar