The modern winter wedding: How your food can be Pinterest perfect for less
Do you find yourself with a fully-stocked 'inspiration board' for your wedding? Are fairy lights are a huge part of your big day? If you aren't going to let the cold weather beat out your love of a picture-perfect Pinterest celebration, then you might just love our alternative ideas to make your wedding food photo-ready without the scary budget.
---
Decor for cheaper
---
Worried about how you can decorate your venue without busting your budget? Wedding decor is easier than you might think, and opting for the little touches can really bring out the unique features of your chosen location. A London industrial location can really be made individual with flowers, accessories and garlands.
Minimalism is in, so take advantage of that but opting for simplicity. Wooden cutlery and biodegradable plates are all the rage.
---
It's all about the food
---
What's a great wedding without great food? fish and chip vans and burger vans can offer a quirky and unique way to make food a big part of your wedding, not to mention impress your guests. Four course meals and petit fours are very early 2000's – opting for a hearty meal not only offers a great way to keep your guests warm, it means everyone can get exactly what they want.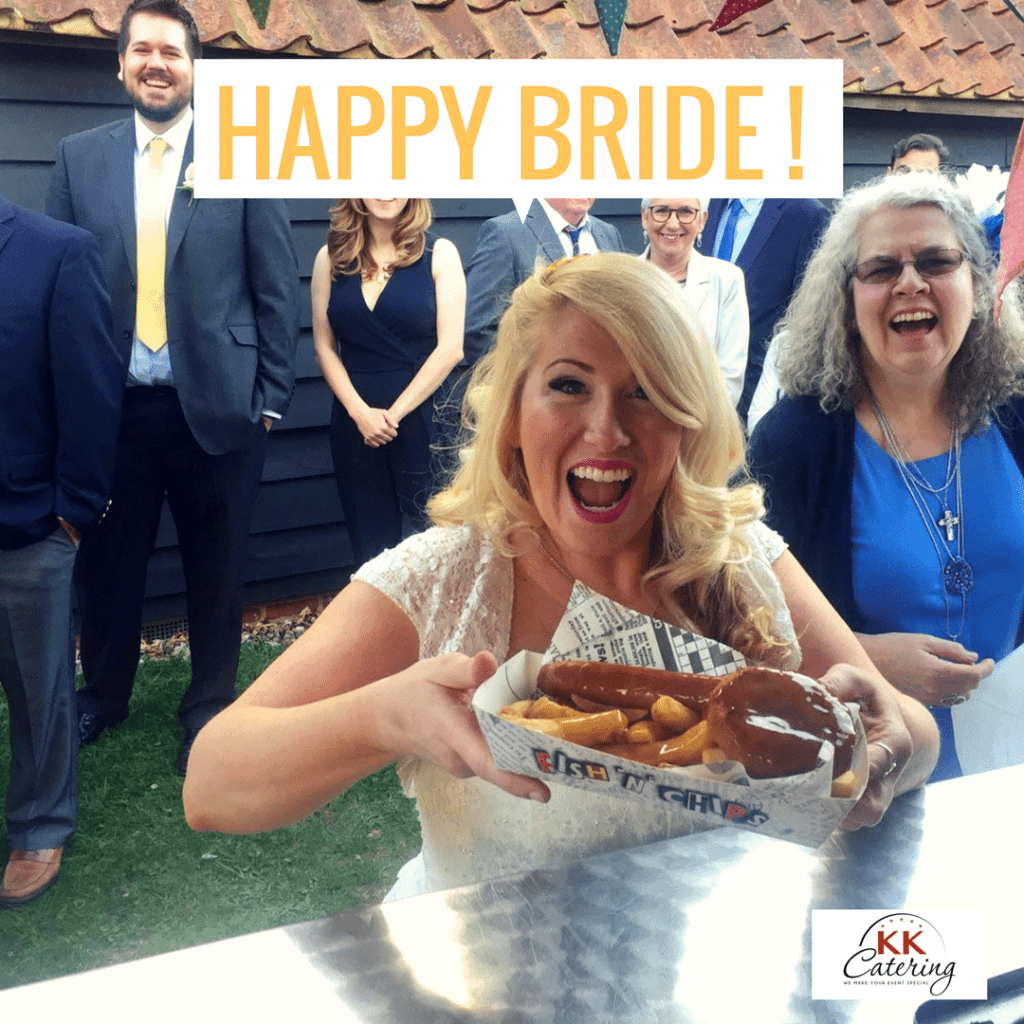 A big part of the wedding experience is showing off the couple's personality, and for the down-to-earth newlyweds, the food should match; don't you think? Not to mention that fish and chips make for much more lively photos than a sit-down meal.
---
Go outdoors
---
Opening up your wedding to the outside in winter might be a little daunting, but hear us out. For a smaller venue, an outside area can really open up the possibilities of what you can provide, whether you're looking for one chip van or a full fleet of different food experiences, there's a lot more you can do outdoors that a sit-down meal just doesn't provide.
It might be too cold for a champagne toast or bucks fizz outside, but a plate of chips and a hot chocolate can make the winter weather much better. Just don't forget to tell your guests to bring a cosy coat. Combine with some other outdoorsy activities, like sparklers or a bonfire, for a truly 'you' wedding day.