One of the most important aspects of a wedding is the food. No bride wants hungry guests to be contending with on their big day! However, it can be an impossible task to find food that you know every guest will enjoy. This is why it's often easier to opt for classic easy foods, that can be served quickly and conveniently. In this article, we will cover why food trucks are the ideal catering option for all weddings and the ultimate food truck ideas.
---
Why You Should Have A Food Truck At Your Wedding
---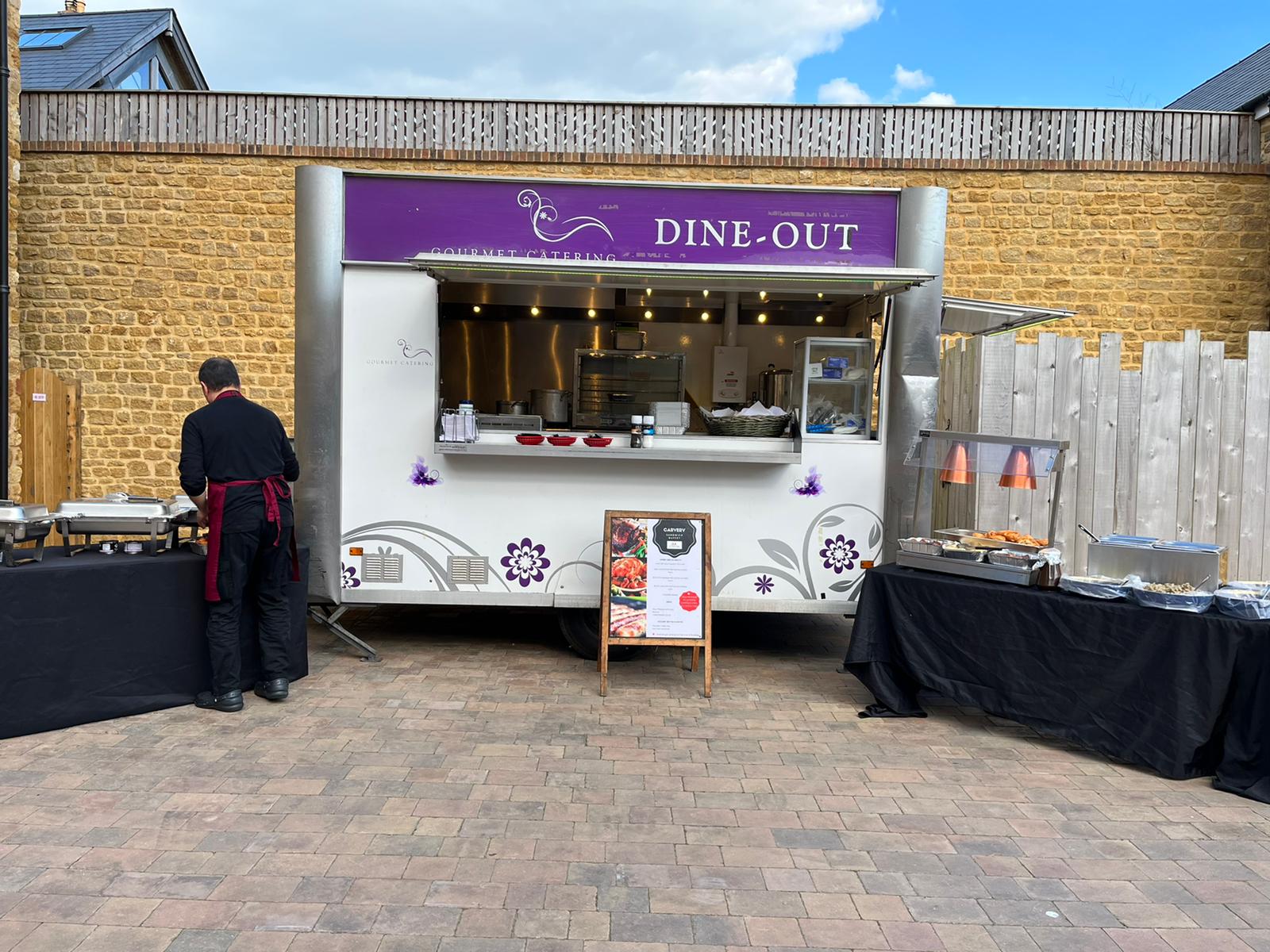 Having a food truck at your wedding reception provides a unique experience for your wedding guests. It's far more modern than the old-fashioned sit-down meals that are hosted regularly at weddings. Having a food truck will allow your guests to mingle and socialise more.
Food trucks are also a great option for venues that don't have kitchen facilities. For example, weddings in rural outdoor locations. Food trucks, like the range we offer at KK Catering are a tasty and convenient way to get your friends and family fed fast. What could be better than that on your big day?
---
Food Truck Ideas For Your Wedding Reception
---
The sky is the limit when it comes to wedding catering with food trucks. Fun and unique ideas for food trucks at your wedding reception include…
Pizza Van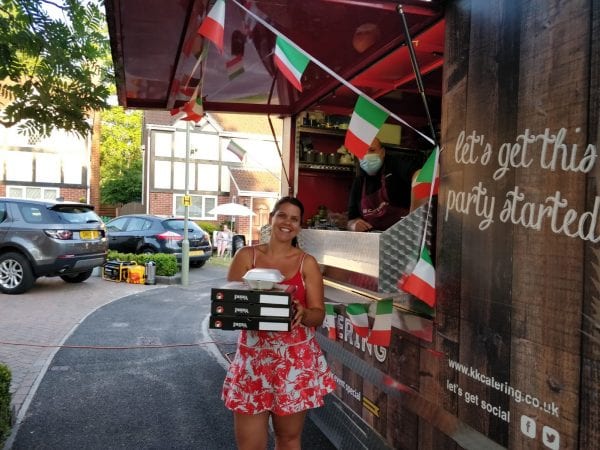 Pizza is one of the world's most beloved foods. There truly is no better combination than carbs and dairy. Your guests will be delighted to find out they can grab a few slices of their favourite pizza before hitting the dancefloor. From a practical point of view, pizza is quick and easy to make. It can also be mass-produced, so you can feed a lot of people in a short amount of time. Our stonebaked pizza van uses only the highest quality ingredients and offers a range of flavours, to provide variety for your guests.
Fish and Chips Van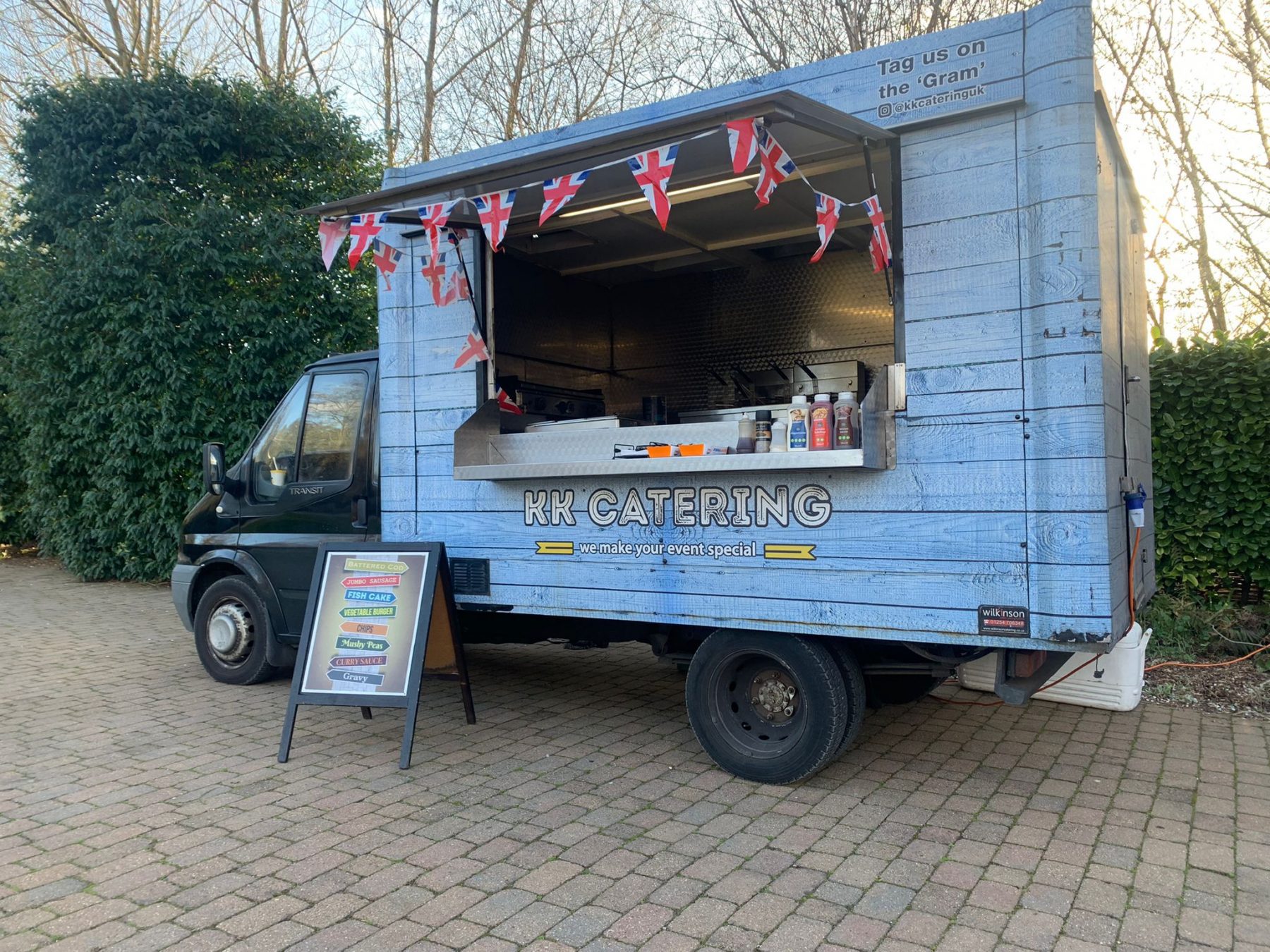 Fish and chips are an iconic British meal, loved up and down the country. Celebrate your wedding day with food that guests from every generation can recognise and enjoy. At KK Catering, we ensure to produce the tastiest fish and chips your guests have ever had. We even provide alternative options to meet different guests' needs. Don't worry we are stocked with all the necessary condiments. Curry sauce, mushy peas and gravy shall be in plentiful supply for guests to recreate their ideal fish and chip supper.
Dessert Van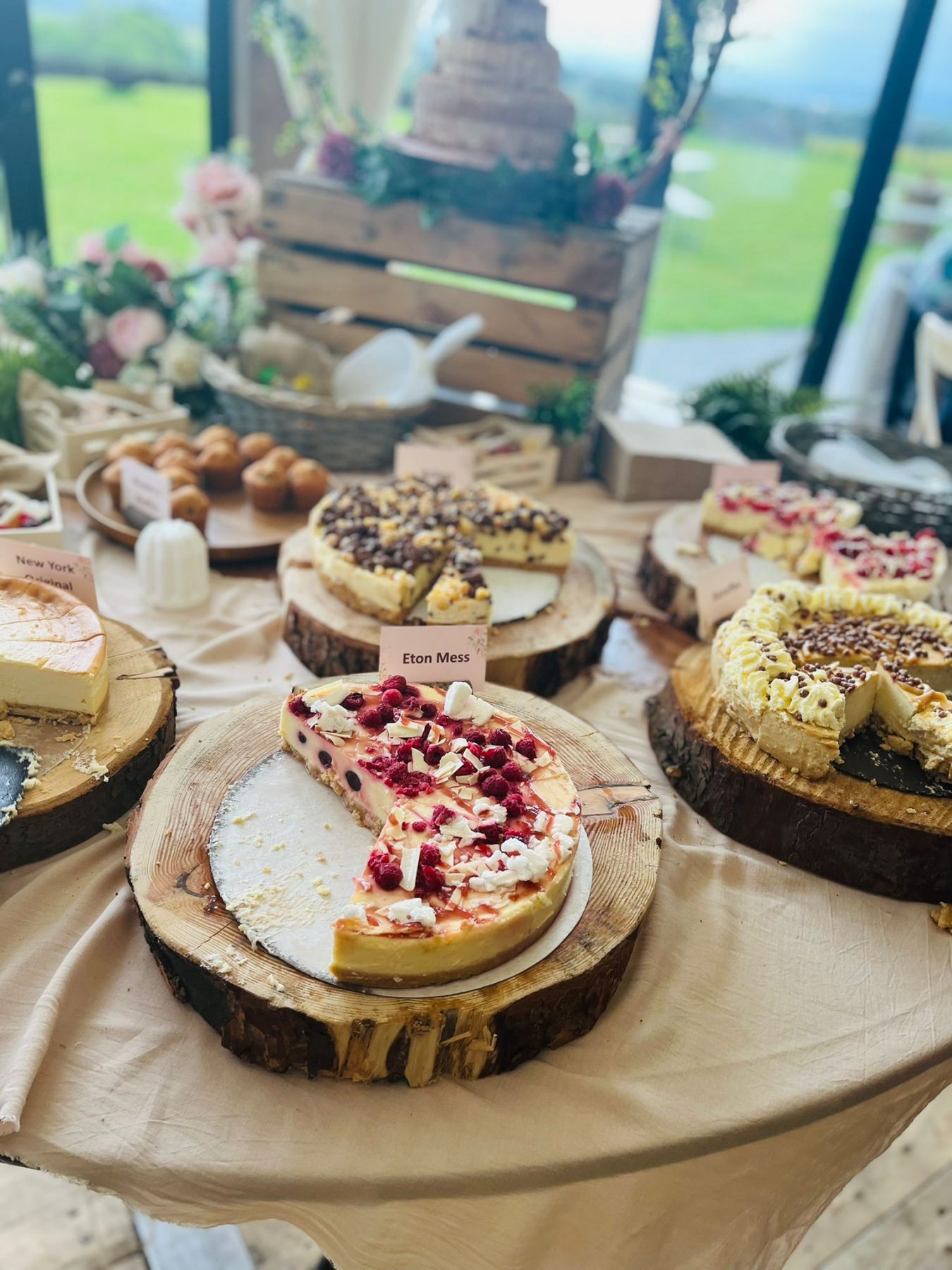 Satisfy those with a sweet tooth by including a dessert van at your wedding. Your guests will be beelining for a chocolate-related food truck, that's for sure. This is a great alternative for those couples opting out of the traditional wedding cake, but still wanting to give the option to their guests. Why not opt for an ice cream or gelato truck? Maybe even one that serves cupcakes or fresh doughnuts? What a delicious end to the perfect day.
Vegan Street Food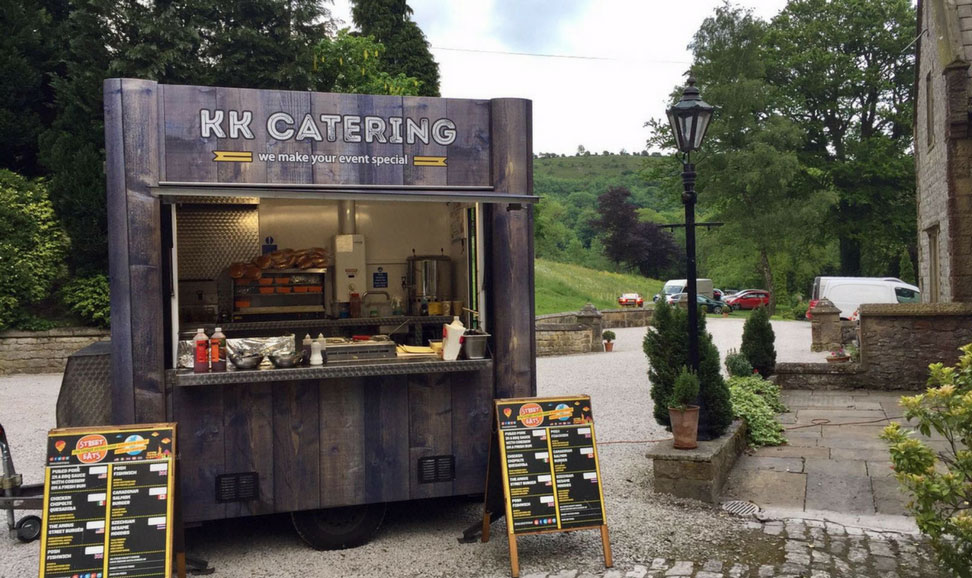 When serving a sit-down meal, it can be impossible to cater to all dietary and allergy requirements. Hiring a vegan food van ensures that guests who follow a vegan lifestyle or are dairy intolerant can enjoy hot, fresh food with ease. Vegan street food is so delicious that even meat-loving guests will be queuing for a vegan curry, burger or burrito!
Pie and Mash Van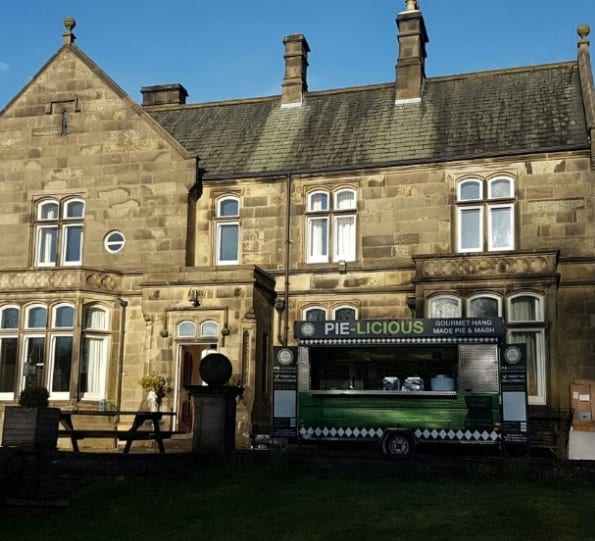 The ultimate hearty, feel-good meal. Pie and mash is difficult to top in the hearts of many. Your guests will love this unique wedding food option, that will give them a taste of home and good times. Our pie and mash van at KK catering offers two menus for your guests to choose from, filled with our award-winning pies. These feature all the British classics that will help fill your guests' bellies, so they can keep celebrating all night long.
Burger Van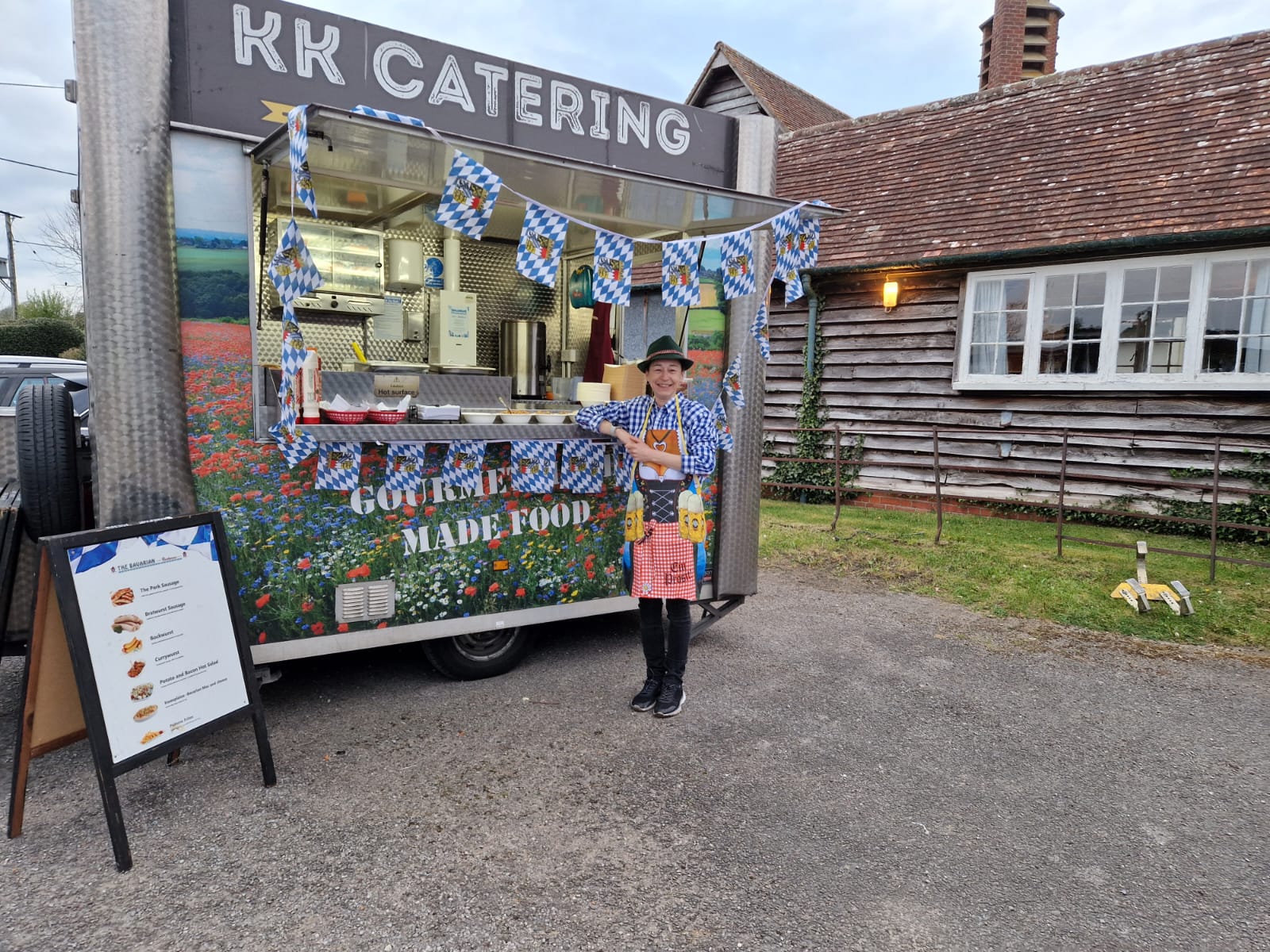 If it ain't broke, don't fix it. You'll never find a more universally loved food truck than the humble burger van. Burgers are tasty, quick to produce in large amounts and easily tailored to each guest's personal preferences. There's no denying the popularity of burgers, in fact, the KK burger truck is one of our biggest requests! We offer a range of meats to craft your perfect burger. Veggies/Vegans fear not, we also provide options for veggie burgers.
It's clear that having a food truck at your wedding will make the day unforgettable for your friends and family. Get in touch with KK Catering today so we can take the hassle of catering out of your big day.