Bonfire Night is a great excuse for a party: there's something about the combination of fireworks, flames and autumnal food that really gets people in the mood for a celebration. All you need is a few key autumnal elements, and you're all set for a magical evening.
---
The Fireworks
---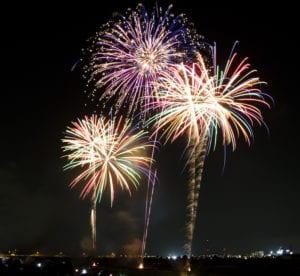 First up, the fireworks. These needn't be as scary as you think, and if you only have a small garden, there are plenty of companies offering indoor fireworks and options for those with less space. You could always stick with the sparklers and simply watch the firework displays taking place across the sky around you too.
If you're looking to let off your own, though, bear in mind that you'll need plenty of space. Mark out a clearance area between the fireworks and your guests of at least five metres (or more if you're going for bigger bangs), and set them up carefully to avoid any injuries or damage.
---
The Food and Drink
---
As it's likely to be a cold evening, you'll also want to offer food and drinks that keep your guests warm. On the drinks front, hot options such as mulled cider or mulled wine are perfect choices, and for the children, hot chocolate with marshmallows always goes down a treat – and you could always add a tot of rum for the grown ups!
Pick foods that are traditional at this time of year: toffee apples work well as a sweet treat, while sausages are traditional at this time of year: why not try serving a variety of different local sausages in different flavours? Leftover pumpkin flesh from Halloween can also be used to make a warming pumpkin soup.
Here at KK Catering we have our Bonfire Menu waiting to serve your guests, get a quote here >>>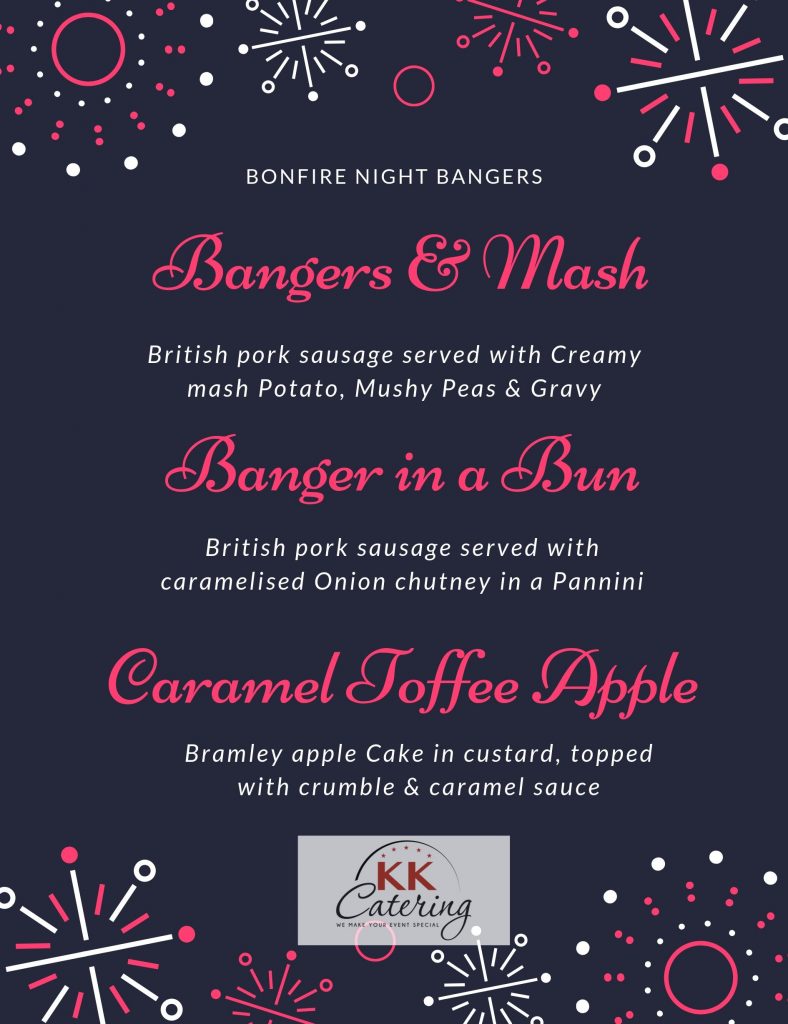 ---
Keep Warm
---
For comfort, ensure you have plenty of blankets for people to keep warm – and that patio heaters are on, if you have them. Lanterns or fairy lights hanging from trees can add atmosphere and warmth on a cold November evening too. Keep your guests warm, well-fed, and entertained, and it's a recipe for success.