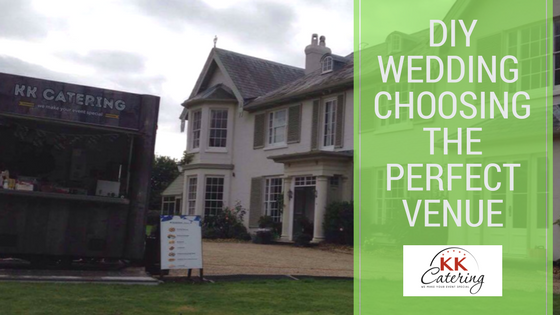 In this post we discuss some handy tips for How to choose a DIY Wedding Venue.
When it comes to how to choose a DIY wedding venue there are some important things to consider to ensure you find the flexible affordable wedding venue that is going to make your wedding day talked about for years to come.
---
Why go DIY
---
Nowadays more and more couples are choosing to create their own DIY wedding rather than use a wedding planner because of the individuality and flexibility that going DIY offers.
Whether you want to hold the wedding at your favourite football club or in a country house with room for friends and family to stay for the weekend, doing it yourself can often mean creating a dream wedding and still having money in the bank for your honeymoon. H
---
A flexible affordable wedding
---
Did you know that most brides DIY at least a part of their wedding? According to a survey by Confetti, 56% of brides make their own stationery and 61% craft their own favours.
But going DIY isn't only an option if you're artistic, it's also a smart choice if you want a day you can call your own. Here we provide some tips on How to choose a DIY Wedding Venue.
---
How to choose a DIY Wedding Venue
---
Look for DIY Wedding venues that align with your interests and vision. A modern art gallery or warehouse is perfect for a contemporary wedding, whereas a barn or even your own back garden is right for a more relaxed, country themed event.We have a directory of DIY wedding venues you can get here that is personalised to the type of wedding you want to create.
Nail down the guest list as soon as possible so you can look for a suitable venue and avoid headaches down the road. Opt for a venue that can provide a marquee if you think you might have last minute guests.
Break down your budget and be realistic about your costings for entertainment, catering and decorating. One or more food trucks are a cost effective and on-trend way to cater for a relaxed wedding, so make sure your venue allows outside catering and has enough space for your chosen food truck.
If guests are travelling from a distance, then consider hiring a group of cottages that can be hired as one unit. Look for wedding friendly extras like catering equipment and use of a dining room.
Always ask for detailed room sizes and try to see the venue for yourself to estimate your decorating budget. Check that there are no restrictions on the decorations or flowers you can use.
Stay true to your vision
---
If your dream wedding is a walk on the sand followed by fish and chips then stay true to your dream. Remember, your wedding is a reflection of who you are as a couple so choose a DIY Wedding Venue that feels right for you.
We have a directory of wedding venues in the UK that specialise in DIY wedding, you can get your copy here >>>