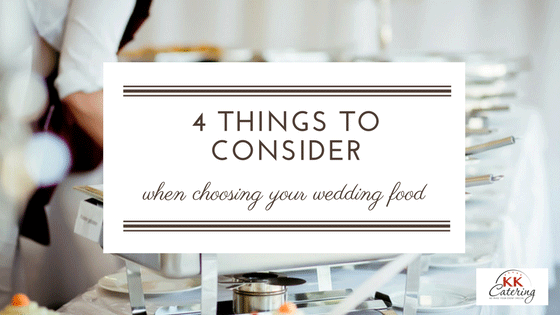 Before any bride or groom can say 'I do', they must plan all the finer details of their wedding. Some parts – such as the venue, the date and the number of guests – might actually come quite easy. However, others can require a little more thought. This includes what food will be served on the big day. The meal is such an important part of the occasion that you just can't afford to get it wrong – nor can you risk rushing into the decision. Therefore, if you're still trying to choose your wedding food, here are some factors to consider.
---
Price
---
Every element of your wedding should fit into a budget. If you have plenty of money to splash around, you will of course have more options available to you. However, don't be disappointed if you can't loosen the purse strings too much as there are affordable options such as pie and mash van hire which makes for a cheap and cheerful wedding food choice with a difference!
---
Theme
---
The theme of the wedding will fall into the category of formal, informal or somewhere in-between. In less formal settings, you don't necessarily need to have a multi-course sit-down meal following your nuptials. If you're opting for an outdoors wedding, then food van hire could be ideal.
---
Guests
---
Obviously, you'll need to take into account how many guests will be in attendance. You'll also need to look at the number of children who will be there, before taking their needs into account. Ideally, you'll have universally loved food at your wedding if you want to accommodate people of all ages and dietary requirements, including gluten-free and vegetarian options.
---
Convenience
---
It goes without saying that some food options are more convenient than others. For example, if you opt for a food unit such as a fish and chip van hire, it won't take up too much time during your big day. You also won't need to spend time at tasting sessions when you could be focusing on more important aspects of your wedding, such as the dress, flowers and the invitations. Food units are also much more relaxed than formal meals, meaning people can eat what, where and when they like, leaving all your guests to fully enjoy your day.
---
Food glorious food
---
The majority of couples get nervous on the run up to their wedding – and this is only natural. Therefore, the last thing you want to do is have worries about what food will be served as well. For a meal that ticks all the boxes, take a look on our website for the variety of food unit vans that can be hired for your occasion.