---
Your Guide to Beach Wedding Food On A Budget
---
A beach wedding is a dream occasion – sea, sun and sand surrounded by beauty. To accompany the perfect location, you need to create the perfect menu that won't cost you an arm and a leg. Here is our ultimate guide to beach wedding food on a budget.
---
1. Cocktails & Drinks
---
No beach wedding would be complete without the addition of a classic cocktail. Popular alcoholic and non-alcoholic cocktail choices include pina coladas, margaritas, mango/strawberry/citrus daiquiris, fruit juice blends, or fresh fruit smoothies. A favourite recipe we recommended is the Malibu Sunset which consists of Malibu rum, coconut liqueur, pineapple juice and grenadine syrup – delicious!
---
2. Appetisers
---
Appetisers can be eaten during cocktail hour or you can serve them before dinner. For a beach wedding, popular delicious appetisers include variants of seafood, since you're embracing the sea life. Try fish n chips buckets, mini crab-cakes, stuffed mushrooms, crab bites, sushi, or veggie cups.
---
3. Salads & Soups
---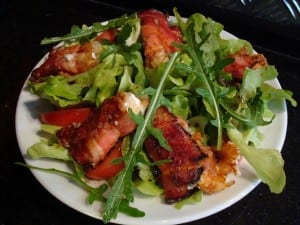 Salads and soups are always a great way to prepare and cleanse the pallet before the main course. Some wedding receptions will include a course of salad and then soup, however, if you are on a budget, why not let your guests choose one or the other? Try garden salad with baby greens or a classic Caesar salad. If opting for soup, try cold soups to complement the hot surroundings. Also, a seafood soup is perfect to fit in with the beach wedding theme. Why not try a clam chowder or a soup that is local to the destination of your beach wedding?
---
4. Entrees
---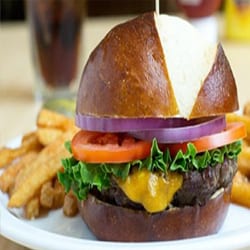 Now it's time for the main show. Try serving two dishes so your guests have a choice, but don't give any more options than this or you will be spending a lot more money. Serve your dishes with rice, pasta, potatoes or vegetables. Great budget beach wedding ideas include grilled fish, roast pork, Jamaican jerk meats, bbq chicken or a surf & turf option. You could even opt for a surf and turf type bbq buffet so your guests can pick and choose.
---
5. Desserts
---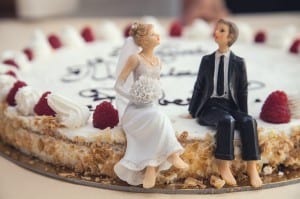 Depending on the size of your wedding, you can save money by just using your wedding cake as dessert, but if your party is quite large, then adding in a couple of dessert options will help slice the cost of the wedding cake. Choose light dishes such as a citrus tart or grilled peaches served with ice cream and honey.
Are you ready to start planning the perfect beach wedding menu? We have a variety of food units to cater your special day, see our food units page for all the different food units available.