Stately homes, grand dining rooms and gourmet 5-course dinners – they're not for everybody, are they? Although the traditional, elaborate and formal wedding breakfast will always be in demand, we've seen an increasing number of couples turn away from this stuffy dining experience in favour of more relaxed wedding food – good old pie and mash!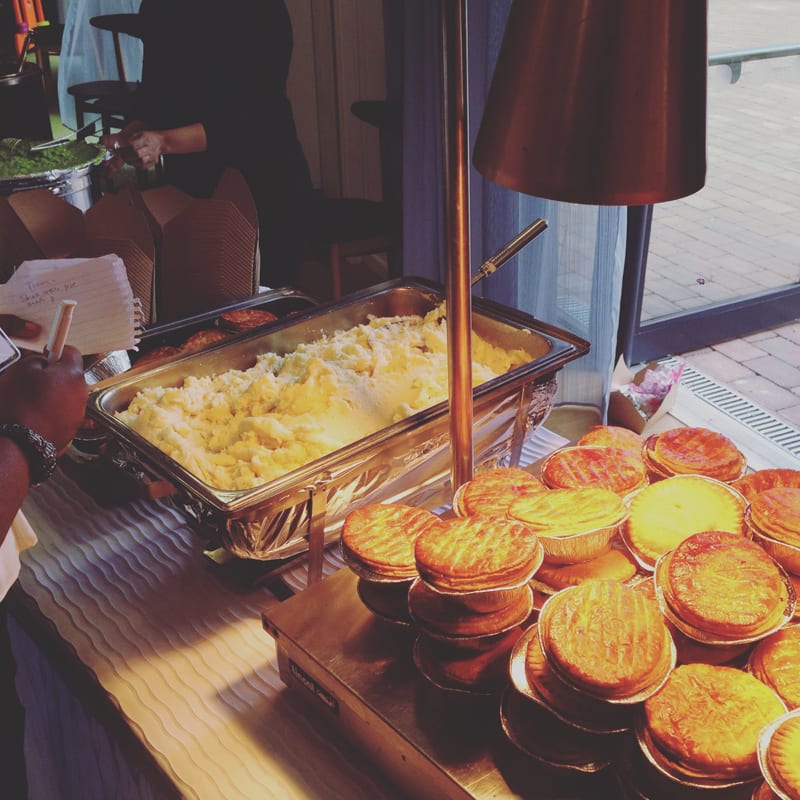 Relaxed Wedding Catering
Now we may be biased as a pie and mash van hire provider, but we're completely behind the trend for more relaxed dining solutions at weddings. For some couples, the thought of sitting down for a long, drawn-out meal on their wedding day is just awful – they'd much prefer to be milling about with their guests, having congratulatory hugs with loved ones and sharing in the excitement of their day. That's why outdoor venues with street food vans like ours are becoming so popular, because they help to create an informal, fun, and relaxed atmosphere, which is exactly what many young couples want on their big day. For weddings with summer fete or festival themes in particular, a pie and mash van looks right at home!
Affordable Solution that won't break the budget
The other factor that's driving demand for our pie and mash van hire is the desire for good, honest, affordable food. The cost of formal wedding breakfast meals is overwhelming, and it is this that tends to restrict the number of guests a couple can invite to their special day. Street food vans can be a far more affordable solution, which means couples can better stretch their budget in order to invite even more friends and family to celebrate with them.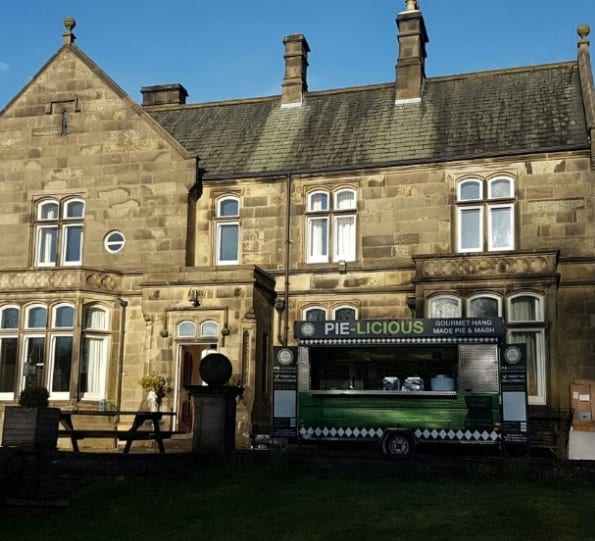 Classic British Food
Pie and mash is a particularly popular choice for weddings because it's a classic great British food – who doesn't love a good, hearty pie with a rich dollop of buttery mash on the side? Pie and mash is simple yet delicious, different enough from the 'traditional' wedding fare to make the day unique, yet familiar enough that everyone will be satisfied with dinner. Plus, with a wide range of fillings on offer, including vegetarian options, the bride and groom can be confident that every guest's taste is catered for. Learn more about our pie and mash menu here.
Contact Us
Could pie and mash van hire provide you with the indulgent, delicious and informal food you've been dreaming of for your wedding day? Get in touch for a quote!