---
3 Steps To Planning Your Wedding Catering
---
When it comes to catering for your wedding day, you'll need to have a plan to ensure you don't incur unnecessary costs, your food matches your event perfectly, and that everything runs smoothly. Below we've listed a 3-step approach to help you plan for your wedding catering.
---
Plan Your Day
---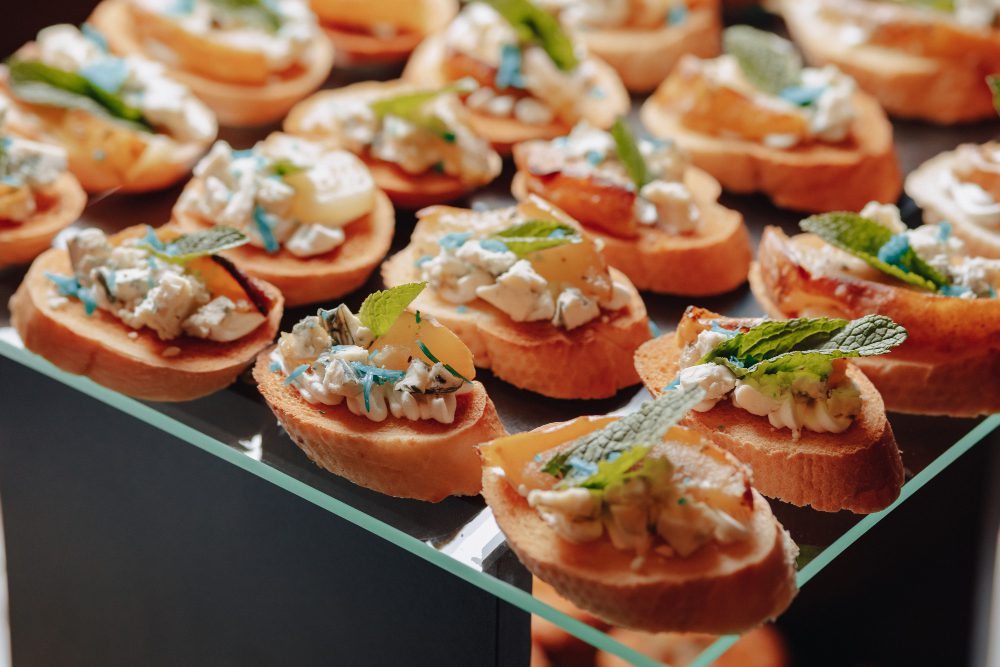 Depending on the time of day you're having your ceremony will impact the times you serve food, and the type of food you want throughout the day. Typically weddings that have a ceremony between 12 and 2pm provide guests with a wedding breakfast (which is often a sit-down 3-course meal) and then another lighter meal or snack.
You can choose to serve food, such as canapés or nibbles, with drinks straight after your ceremony. Or go for your main meal after your ceremony and fuel your guests later in the night with hand food.
---
What To Serve?
---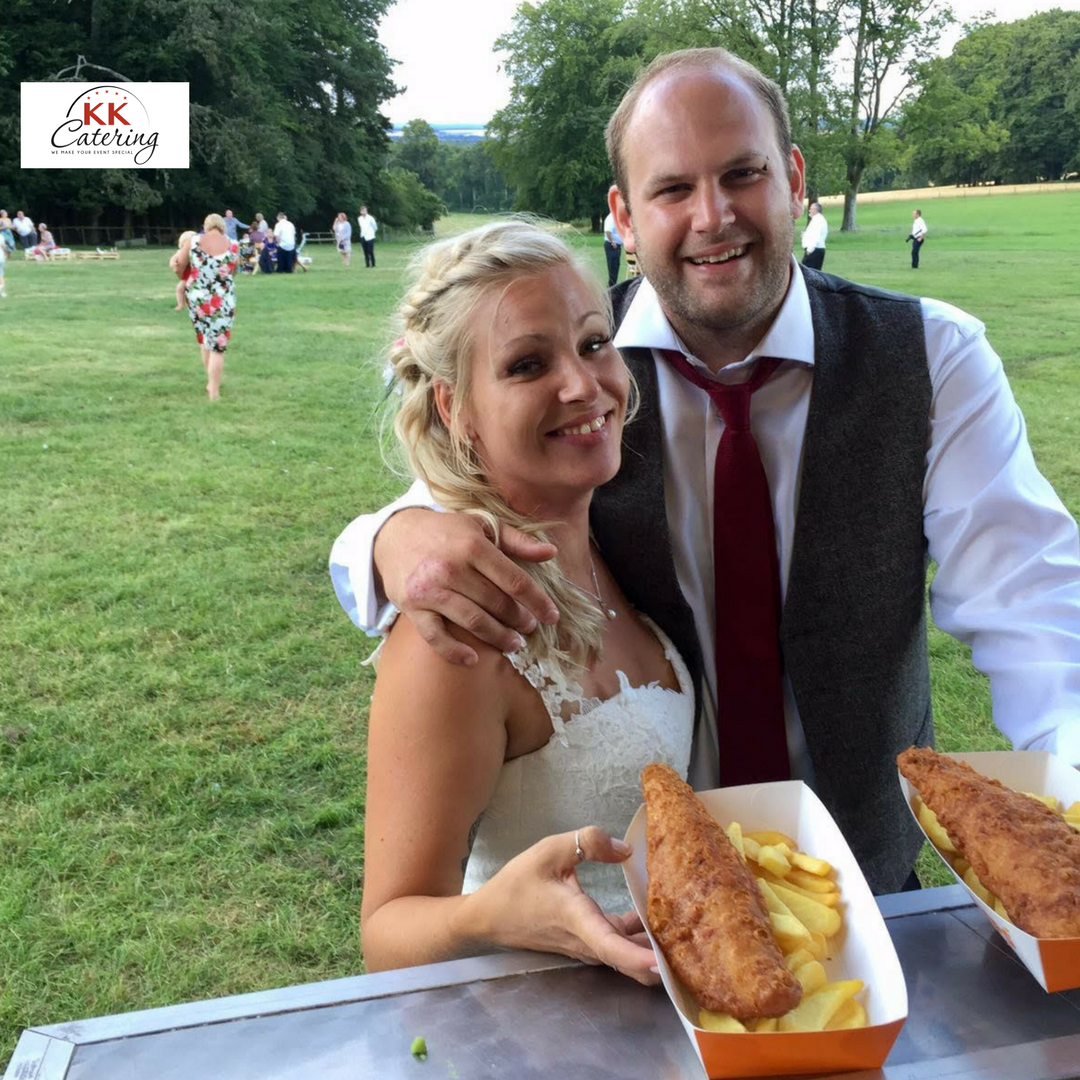 Of course, as it's your special day, you should serve whatever food you like best and that you know your guests will love. Increasingly popular, modern catering options, aside from a formal wedding breakfast, include self-serve style foods, including fish and chips, pie and mash and burgers. These quick bites work great to top guests up who might be starting to feel their wedding breakfast was a long time ago!
---
What Does It Cost?
---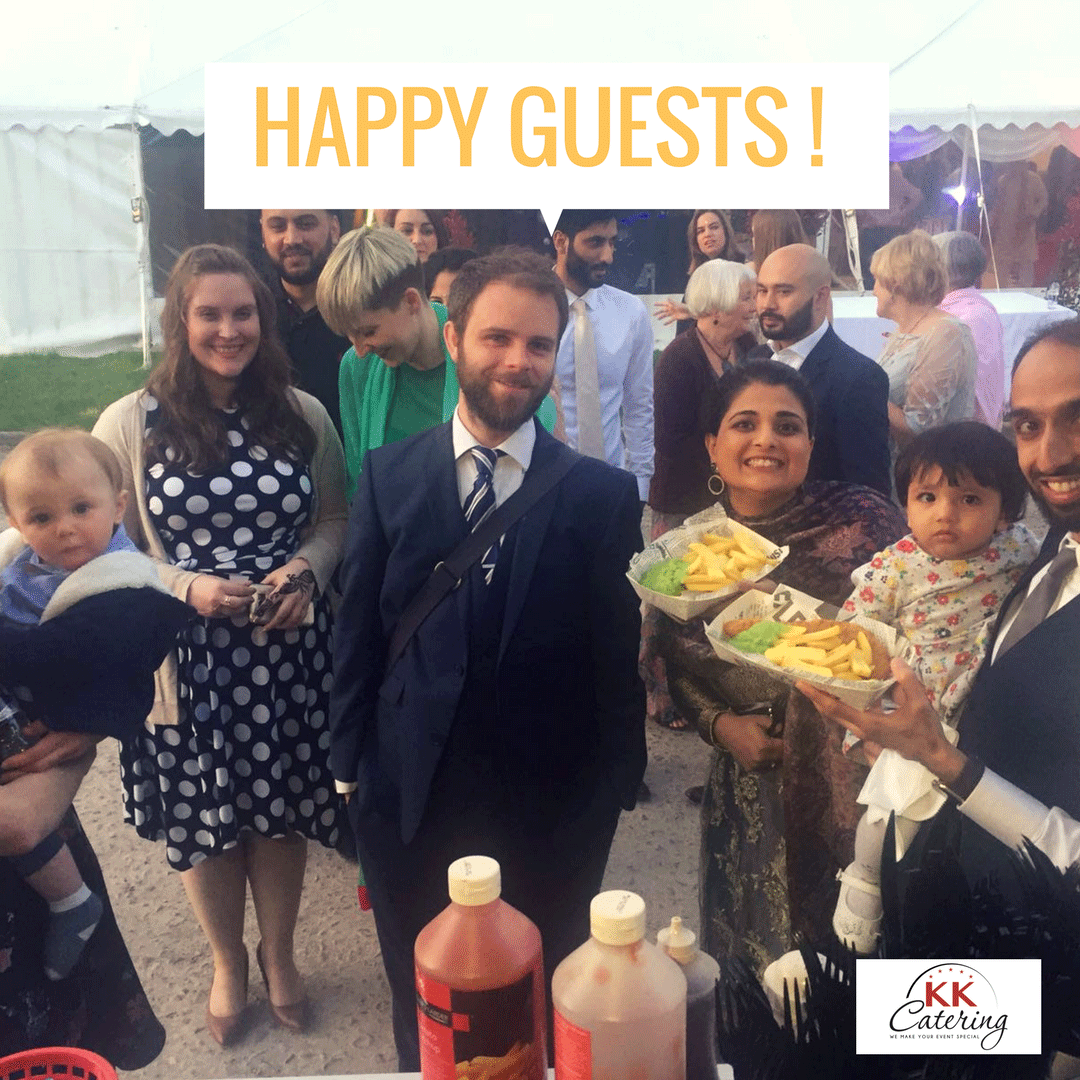 To budget for your wedding catering costs, you need to be clear about the number of people you're trying to feed and the dishes you wish to offer, so seek to clarify your guest list numbers as soon as possible. If you are going the route of a traditional 3 course sit down meal then aim to budget around £80-£100 per person, which will include a full meal, an additional light bite or snack and champagne or sparkling wine to drink during the toasts.
If you wish to slash this cost then consider our street food units where costs can be as low as £5pp
As a good rule, aim to cater for 6-10 guests more than you think will come so that you don't run out of anything on the day. If you want to provide alcohol for your guests, remember, that will be an additional cost on top of your food.
If you'd like to know more about fish and chip van hire, or hiring a pie and mash van or a burger van for your wedding day, contact KK Catering on 0844 556 1250 today.