Fun Foods – Popcorn and Candy Floss Machine Hire

Candy Floss Machine Hire and Popcorn Machine Hire
Get a quote for candy floss or popcorn machine hire >>> For delivery of our Popcorn and candy floss in tubs please call 0844 740 5001
No matter what your special event, the best way to create a fantastic atmosphere and keep all your guests happy is by providing great food. Why not try something a little more interesting and go with candy floss machine hire and popcorn machine hire with KK Catering, providing a different and delicious catering option that's fun for all the family.

Weddings are a once in a lifetime occasion, and for a fun and different option to delight guests at the reception, why not replace the usual left overs and try popcorn and candy floss machines for hire instead. Available in retro and vintage looking dispensing carts, these machines are perfect for both an outdoor summer wedding and an indoor winter wonderland. Whether you opt to try one or go for both, these favourite sweet and salted treats are perfect to enjoy on your big day.
Ideal for big kids as well as little ones, candy floss and popcorn machines are a great way to make party catering fun, simple and something everyone will remember. Why not choose to create your own cinema experience instead of opting for the usual multiplex by setting up your own movie screening with crunchy sweet or salted popcorn, served to you by the KK Catering team? Or if you prefer something a little more unique, try opting for your very own funfair with tasty candy floss to keep children and adults alike happy and quiet!
Corporate and business events shouldn't be all work and no play. Why not swap the usual buffet or sit down dinner for a side of something extra special. Candy floss and popcorn are well loved traditional favourites, and are the perfect way to bring colleagues and clients together, creating a memorable food experience as you are served by the attentive KK Catering staff.
Suitable for indoor and outdoor use, popcorn and candy floss machine hire are a nostalgic treat to delight at any event, and are suitable for all ages. With KK Catering offering a UK wide hire service, you can be assured that no matter where your venue, they will be able to reach you. So for your next event, why not try something a little different and try candy floss machine hire and popcorn machine hire for an easy, simple way to catering for your guests.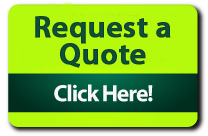 For delivery of our Popcorn and candy floss in tubs please call 0844 740 5001